Natalist Weekly Reviews: Here's What Customers Have to Say About Natalist Products (Vol 5)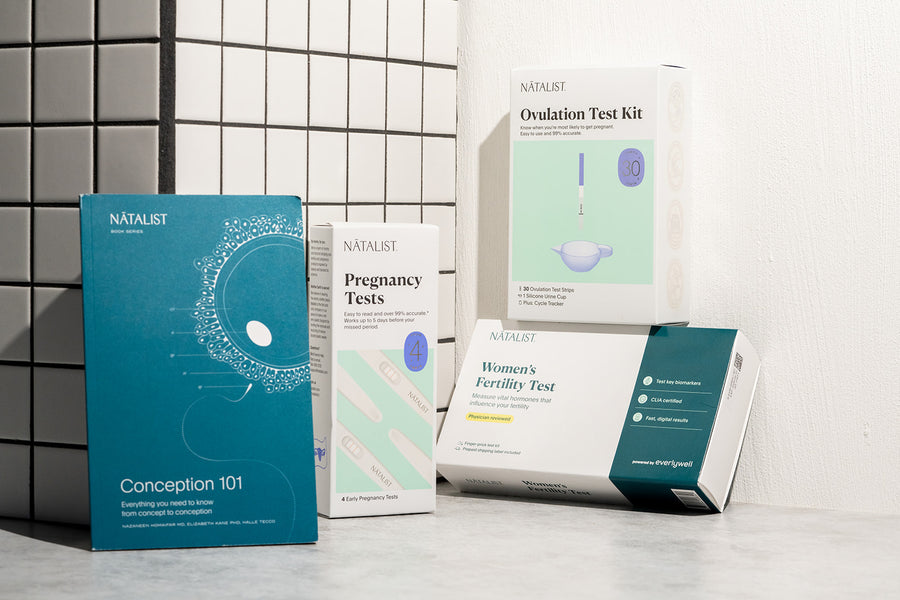 This week we're taking a look at what people have to say about the Women's Fertility Test Bundle.
Natalist Women's Fertility Test Bundle includes all the tools you need to monitor your hormones and better understand your fertility. This bundle includes the Women's Fertility Test powered by Everlywell, the Ovulation Test Kit, Pregnancy Tests, and Conception 101, a guide to getting pregnant.
Together, these tests can detect and measure your estradiol, luteinizing hormone (LH), follicle-stimulating hormone (FSH), thyroid-stimulating hormone (TSH), human Chorionic Gonadotropin (hCG), and total testosterone levels. 
"Just What I Needed"
"This bundle had everything I needed to understand my ovulation and fertility. The ovulation test strips are easy to use and understand. And the Everlywell fertility test was easy to use and I am truly appreciative of having the ability to find out my fertility level at a much cheaper price than going to a fertility clinic."
- Christa, Colorado
"Great Bundle"
"The bundle arrived in a timely fashion. It's a really good deal for all the products you get. The book was helpful and full of important knowledge. I was nervous about the test (hate needles) but it was pretty painless. All in all a great buy! The packaging is beautiful as well!"
-Samantha, Maryland
Natalist is on a mission to reduce outdated product offerings and misinformation in the fertility and pregnancy space. From ovulation tests to postnatal vitamins, Natalist offers sustainable, evidence-based products that support you through every step of your reproductive journey. 
Read more reviews