Natalist Weekly Reviews: Here's What Customers Have to Say About Natalist Products (Vol 20)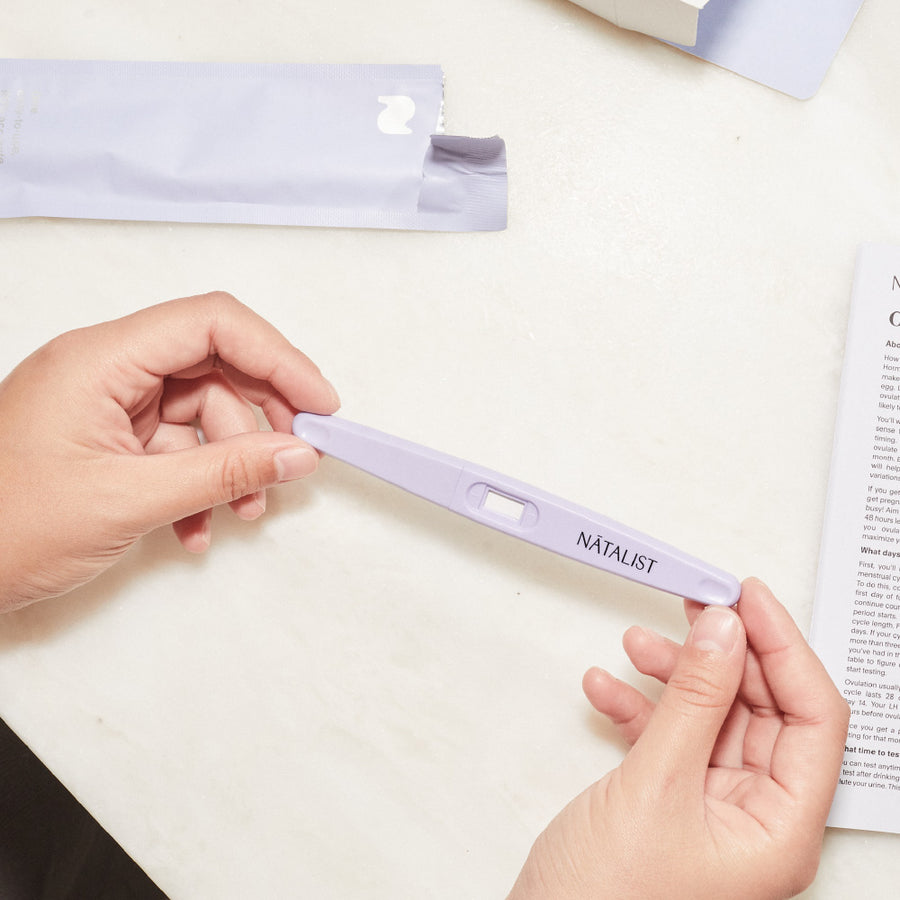 This week we're taking a look at what people have to say about the Natalist
Ovulation Tests
and
Ovulation Test Kit. 
Tracking ovulation can increase your chances of getting pregnant by helping you identify your fertile window. Natalist proudly offers two kinds of ovulation tests so you can find what works best for you. The midstream ovulation test can be used like a typical pregnancy test- just saturate the tip of the test, replace the cap, and wait. Alternatively, the Ovulation Test Kit comes with a reusable silicon urine cup, multiple test strips, and our helpful Cycle Tracker to help keep your tests organized. Whichever test you prefer, both are over 99% accurate at identifying your fertile window and are 100% plastic neutral! 
"Sensitive test" (Ovulation Test)
"Very sensitive LH testing strip on the market. I used other name brands and nothing has been able to trend the way natalist strips do by detecting low levels till my surge of LH. I used natalist ovulation strips when TTC with my first child in 2021. Right now TTC #2. These testing strips are helping me learn my new cycle after postpartum and briefly on an OCP. Would recommend this brand."
- Rebecca, Illinois
"Perfect" (Ovulation Test Kit)
"These test strips are exactly what I was looking for. I got them in bulk so I wouldn't have to worry about running out, and I'm so happy with them! My favorite part is how low-waste they are — so much better than throwing away a giant plastic stick. They're also super easy to use and the results are super clear, even if I get them a little messy haha. And I love that each box comes with a little cup to use! I've always hated trying to find some random thing to pee in for a test lol. So happy with this purchase, just like everything else from Natalist!"
-Ruby, Utah
Natalist is on a mission to reduce outdated product offerings and misinformation in the fertility and pregnancy space. From ovulation tests to postnatal vitamins, Natalist offers sustainable, evidence-based products that support you through every step of your reproductive journey. 
Read more reviews