What Happens When You Stop Taking Birth Control?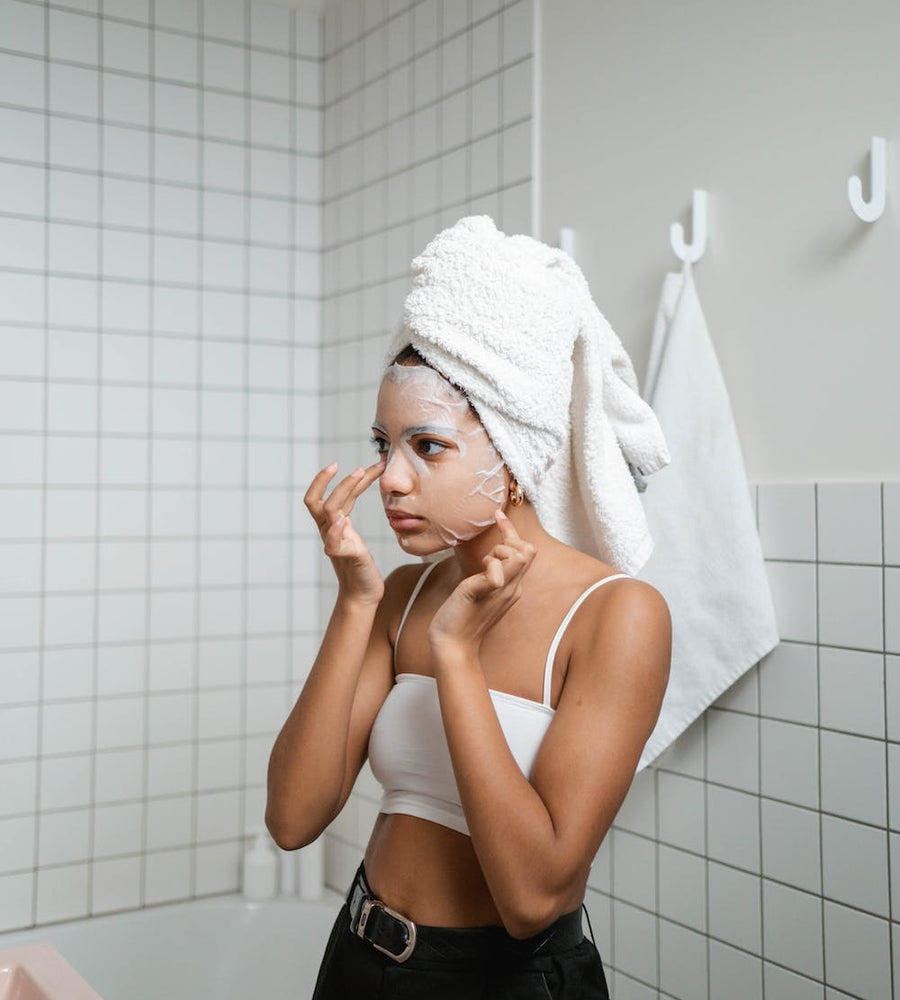 If you're hoping to conceive soon or feel like birth control is no longer benefiting you, you may be ready to stop taking it. Keep reading to learn about what to expect after stopping birth control. 
By Dr. Kenosha Gleaton, OBGYN
When to stop taking birth control
Birth control can be very helpful for many reasons, whether you're preventing pregnancy, regulating your menstrual cycle, or trying to lessen uncomfortable symptoms associated with PCOS or difficult periods. So how do you know when it's time to stop taking birth control? The short answer is that it's up to you! Although you may want to get your healthcare provider's opinion before you discontinue use, especially if they prescribed birth control for the management of any particular symptoms or conditions. 
Why some people stop taking birth control
Some people start thinking about getting off of birth control when they're ready to start trying to conceive. Depending on the type of birth control you're taking, earliest ovulation after stopping birth control can occur as soon as days after. [1] There is also no evidence to suggest that taking birth control prior to conceiving has harmful effects on fertility or pregnancy outcomes, so it's likely safe for you to continue taking your birth control up until you know you're ready to get pregnant. [1-2] If you're thinking about stopping birth control due to uncomfortable side effects, you should speak to your healthcare provider about other birth control options you may have better reactions to. Some people also discontinue birth control use simply because they want to, or they no longer benefit from using hormonal contraceptives. At the end of the day, the decision to start or stop birth control is up to you. 
Is it okay to suddenly stop taking birth control?
There really is no correct way to stop taking birth control. Many people will wait until the fourth week of their birth control method when they would normally begin a new pill pack, insert a new vaginal ring, use a new patch, etc. If you'd prefer to stop taking your birth control immediately, it's not likely to cause you any harm. No matter when you stop taking your birth control, your body will likely need a few days to a few months to balance out your hormones and for your menstrual cycle to return to how it was before starting birth control. [2]
What to expect when you get off birth control
When you stop using hormonal contraceptives your body has to adjust to new hormone levels, prompting various symptoms. 
Ovulation 
Many hormonal birth control methods stop ovulation from occurring. This is due to the increase in hormones progestin and estrogen, which help to suppress luteinizing hormone and follicle-stimulating hormone, the hormones responsible for ovulation. [2] When you go off hormonal birth control (with the exception of the birth control injection) ovulation is likely to begin again within a few days to a few weeks. This often happens before you even start your first period post birth control, so keep that in mind in case you're trying to conceive or prevent pregnancy. 
Hormonal side effects
The hormonal shifts caused by starting or stopping birth control may cause some symptoms such as:
Skin changes
Spotting or abnormal periods
Longer or heavier periods
PMS symptoms may return, such as mood swings, bloating, irritability, and more
Hair growth
Any symptoms or irregularities you experienced prior to getting on birth control are likely to come back when you stop using it. It's also important to note that you can get pregnant very soon after using most birth control methods, so be sure to use a backup method if you're hoping to prevent pregnancy. If you are experiencing any strange symptoms or have questions about your birth control and hormone levels, reach out to your healthcare provider. 
Managing side effects
Most side effects associated with birth control use are attributed to hormonal changes. While there's no guaranteed way to prevent these side effects, there are things you can do to help balance your hormones after birth control. Research suggests that various nutrients including inositol, magnesium, vitamin D, and more may help with hormone regulation and balance. [3-5] It's also recommended to get enough sleep and reduce stress when trying to manage abnormal hormone levels. [6-7] It's normal for the body to take a few weeks to a few months to adjust after birth control, but if your symptoms are continuing past three months or are interfering with your daily life, you should speak to a healthcare provider to rule out underlying conditions. 
Benefits of stopping birth control
For some, getting off of birth control may prove to be beneficial. This can depend on your family planning goals and any potential side effects from your birth control. Some studies have shown that hormonal birth control may decrease libido. [8] If you notice a decrease in your sexual desire after starting birth control, coming off of it may help increase your libido again. [8]
Data also shows that birth control may negatively impact mood in some users, including an increased risk of depression. [9] Other hormonal contraceptive users have also experienced side effects such as nausea, weight gain, abnormal bleeding, and more. [1] This isn't always the case for everyone, and sometimes switching to a different method can help relieve some negative side effects. If you are someone that has been bothered by these symptoms, getting off of birth control may be beneficial to you. 
Key takeaways
Choosing to stop birth control is a personal decision, but you should always consult your healthcare provider before changing your medication routine.
Common reasons for stopping birth control include trying to conceive and experiencing negative side effects.
There's no correct way to stop taking birth control, although many people prefer to wait until the end of their cycle to discontinue use. 
It's normal for the body to need a few weeks to a few months for hormones to return to previous levels. 
Ovulation is likely to happen within a few days after stopping birth control, so it's recommended that you use a backup contraception method if you're trying to prevent pregnancy, or talk with your healthcare provider about any plans to conceive. 
Hormonal side effects may also occur after stopping birth control and include symptoms such as skin changes, irregular bleeding, and PMS symptoms.
References:
Britton LE, Alspaugh A, Greene MZ, McLemore MR. CE: An Evidence-Based Update on Contraception. Am J Nurs. 2020;120(2):22-33. doi:10.1097/01.NAJ.0000654304.29632.a7
Barnhart K, Mirkin S, Grubb G, Constantine G. Return to fertility after cessation of a continuous oral contraceptive. Fertil Steril. 2009;91(5):1654-1656. doi:10.1016/j.fertnstert.2008.02.122
Unfer V, Facchinetti F, Orrù B, Giordani B, Nestler J. Myo-inositol effects in women with PCOS: a meta-analysis of randomized controlled trials. Endocr Connect. 2017;6(8):647-658. doi:10.1530/EC-17-0243
Kolanu BR, Vadakedath S, Boddula V, Kandi V. Activities of Serum Magnesium and Thyroid Hormones in Pre-, Peri-, and Post-menopausal Women. Cureus. 2020;12(1):e6554. Published 2020 Jan 3. doi:10.7759/cureus.6554
Ellison DL, Moran HR. Vitamin D: Vitamin or Hormone?. Nurs Clin North Am. 2021;56(1):47-57. doi:10.1016/j.cnur.2020.10.004
Yaribeygi H, Panahi Y, Sahraei H, Johnston TP, Sahebkar A. The impact of stress on body function: A review. EXCLI J. 2017;16:1057-1072. Published 2017 Jul 21. doi:10.17179/excli2017-480
Kim TW, Jeong JH, Hong SC. The impact of sleep and circadian disturbance on hormones and metabolism. Int J Endocrinol. 2015;2015:591729. doi:10.1155/2015/591729
Davis AR, Castaño PM. Oral contraceptives and libido in women. Annu Rev Sex Res. 2004;15:297-320.
Tello, M. Can hormonal birth control trigger depression? Harvard Health Blog. October 2019. URL.