What You Need to Know About Cord Blood Banking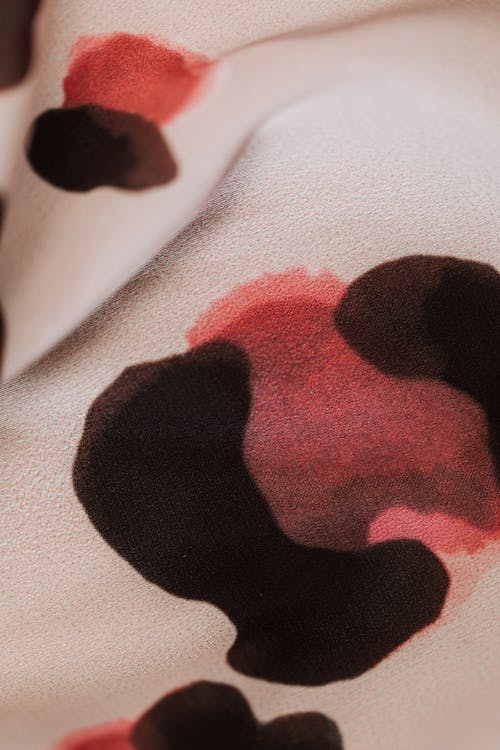 There are a lot of things to consider when deciding whether or not to participate in cord blood banking. Read on to learn more about the process and its advantages and disadvantages.
By OBGYN and reproductive health specialist Dr. Mare Mbaye
Cord blood is the blood from the baby that is left in the umbilical cord and placenta after birth. 
Cord blood has special cells called hematopoietic stem cells. These cells can be used to treat some types of diseases because they have the potential to grow into many different types of cells. Scientists believe that these cells can play a role in healing a variety of diseases, including cancer. The only time that you can put these cord stem cells into storage is right after birth. Stem cells are found in other parts of the body, like the blood and bone marrow, as well, but they are much more difficult to collect from these sites.
Cord blood banking is an option for parents who want to preserve cord blood as "insurance" to help with possible future medical needs of their child. It can also be used for other biologically matched children, either in their own family or the general public. There are a lot of things to consider when deciding whether or not to participate in cord blood banking. Read on to learn more about the process and its advantages and disadvantages. 
What is cord blood banking?
We've defined what cord blood banking is, but what exactly happens when cord blood is banked? Let's break down the process.
Your baby is born with the umbilical cord attached. The cord will be clamped and cut after delivery.

Your doctor/midwife collects cord blood. Your doctor or midwife draws cord blood from the clamped cord into a special collection bag. ​​Sometimes the cord is simply tilted to let the blood drain into a bag. Between ½ and 1 cup of cord blood can be collected. 

A medical courier picks up the collection kit once it is ready. The kit is delivered to the facility of your choice (usually a lab). 

The lab processes the sample. All necessary lab testing is performed. Once completed, stem cells are separated from the whole blood. 

The cord blood is stored. The cord blood stem cells are then frozen and stored. No one is sure how long cord blood lasts, but some experts believe it can be stored for 15 years or more.
Advantages of cord blood banking
Using the stem cells in cord blood to treat a disease has some advantages over stem cells from bone marrow.
Disadvantages of cord blood banking
While cord blood banking has several advantages, we have to also consider its disadvantages.
It is important to explain that there are no risks to your pregnancy if you decide to do cord blood banking. The collection process does not interfere with labor and delivery since nothing is done until your baby is already here. 
How are cord blood stem cells used?
It is important to understand how cord blood stem cells can be used before deciding whether or not to bank any cord blood. There are four main types of conditions that can be treated with stem cell transplants: cancers, blood disorders, congenital metabolic disorders (congenital means they are present from birth), and immunodeficiencies (disorders where the immune system doesn't work properly). Cord blood is rich in the stem cells that can be used in transplants for patients with leukemia, lymphoma, and many other life-threatening diseases. It can be especially useful for transplant patients from ethnically diverse backgrounds who often have difficulty finding a transplant match using traditional donor registries. Specifically, there are two types of transplants in which we use stem cells today: autologous or allogeneic. 
In an autologous transplant, the cord blood collected at birth is used by that same child. As mentioned before this is super rare. This is mainly due to the fact that a child's stem cells cannot be used to treat genetic diseases or leukemia (cancer of the blood) in that same child because all of the child's stem cells have the same genes that caused the disease in the first place. This is a very important fact to know if you are considering cord blood banking.
In an allogeneic transplant, another person's stem cells are used to treat a child's disease. This kind of transplant is more common. For an allogeneic transplant to work, the donor can be a relative (like a sibling) or they can be unrelated to the child, but there has to be a good match between the donor and the recipient. A donor is a good match when certain things about his or her cells and the recipient's cells are alike. Being a match is just the first step, however, and it does not ensure a cure. If the match is not good, the recipient's immune system may reject the donated cells and the transplant will not work. 
How do I know if cord blood banking is right for me?
Knowing how stem cells can and can't be used is critical in helping you decide if this is something you want to pursue. It also helps to know the recommendations of medical organizations like the American College of Obstetricians and Gynecologists (ACOG) and the American Academy of Pediatrics (AAP), both of whom have issued recommendations on this topic. 
Per ACOG, the chance of a child or family member needing a stem cell transplant is about 1 in 2,700. Therefore, ACOG recommends the collection and banking of cord blood only when there is an immediate family member with a known diagnosis who could use those stem cells for treatment. ACOG does not recommend cord blood banking for potential future uses.
The AAP also does not recommend the use of banked umbilical cord blood as "biologic insurance," but, unlike ACOG, they do recommend cord blood collection and banking for all families. However, their distinction is that all cord blood should be banked in public banks for use by the general population. Donating cord blood to a public bank adds to the supply and can potentially help others, especially ethnic minorities who are not well represented in cord blood banks. Public cord blood donation increases the chance of all groups finding a match whereas privately banked cord blood is only available to you and your family. The AAP recommends private cord blood banking only if there is a full sibling who has a medical diagnosis for which stem cells are currently being used for treatment.
How to choose a cord blood banking company
So you've decided to bank cord blood…what's next? If you've factored in how your child's cord blood stem cells can be used and if doing so is recommended for your situation, the next big questions are cost and where to store the cord blood. 
There are three types of umbilical cord blood banks: private, public, and direct-donation banks. The first thing you should check about a facility you choose is whether it is accredited through the American Association of Blood Banks.
Private cord blood banks
Private cord blood banks store cord blood for autologous use or direct donation to a family member only. These banks charge an initial fee for the cord blood collection and processing, followed by an annual storage fee. Some private banks will also charge a fee when cord blood is removed from storage for testing or treatment. The total cost in the US can range from $300 to $2300 for collection, processing, initial storage, and annual storage fees. This total can be higher still if any additional tissue, like placental tissue, is also collected and stored. If you have a family member with a disorder that may potentially be treated with stem cells, some private banks will store the cord blood free of charge, but this is the exception, not the rule.
Private banks are commercial, for-profit entities. They often advertise directly to expectant parents–you may have even seen pamphlets or other information at your OBGYN's office. As a result, the AAP warns that many of the claims of private cord blood banks are not accurate, and are at times outright misleading, so it's important to do your homework before agreeing to any of their services.
Public cord blood banks
Public cord blood banks accept altruistic donations of cord blood for allogeneic transplants. This means that, unlike private banks, public banks do not reserve the units for the family that donated them. These units are available to the general public, just like in the case of regular blood donation to venous blood banks. Donated units are processed and frozen for storage (and later use) in the same way as in private banks. The blood is released on an "as-needed" basis, and a processing fee may be charged at that time to recoup some of the cost of storage, but there is no charge to donating families since public banks cover costs associated with collection, processing, and storage. Some public banks will even store cord blood for direct donation if you have a family member who has a disease that could potentially be treated with stem cells.
Direct-donation cord blood banks 
These banks are a combination of public and private banks. Like public banks, direct-donation banks collect cord blood without charging fees but, like private banks, they also accept autologous donations and reserve them only for the donating family, especially if the family has a sibling with a disorder that may be treated with cord blood stem cells.
Regardless of which type of bank you choose, there are a couple of other housekeeping concerns to remember. First, make sure you understand all the fees involved with the cord blood bank you choose, especially if you decide to go the private route. Depending on the policies of your hospital and your health insurance, your collection fee may be covered. In addition, check your hospital's collection policy before your delivery — not all hospitals offer cord blood collection and those that do, don't always collect cord blood for storage in all cord blood banks (some only work with private or public banks). Finally, if you choose a private bank, find out what would happen to your stored cord blood if they were to go out of business.
If you're in the process of choosing a cord blood bank, bookmark the Parent's Guide to Cord Blood Foundation. This is an excellent online resource that provides a global index of public and private banks and their respective services. All you need to do is input your zip code and the search engine will do the rest!
When to decide about cord blood banking
Once you've decided you want to pursue cord blood banking and you've chosen a bank, there are just a few more steps to complete:
Moving forward
There's clearly a lot to think about when choosing cord blood banking. Besides being aware of the cost involved in the banking process, families need to make sure they are getting their information from reliable sources, not just from private cord blood banks (see additional resources below). 
Moreover, an understanding of the use of cord blood is critical. For families that have a family member currently being treated for a specific disease with stem cells, it might be in their best interest to privately bank cord blood. Other families where there is no specific relative to treat should consider public banking (if they have access to a public cord blood bank). For more information about cord blood banking, talk to your provider and check out the resources below. 
Read more about preparing for pregnancy and childbirth
Additional resources