13 Ways to Help During Coronavirus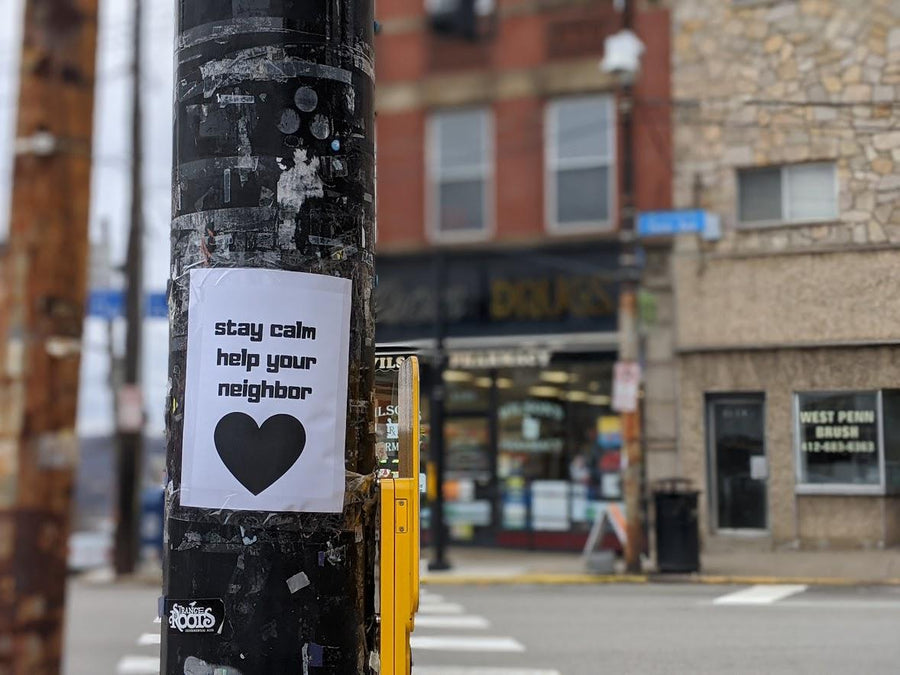 Wondering how you can help your community during this unprecedented time? Natalist's Founder shares some simple ideas for how you can lend a helping hand.
By Halle Tecco, MBA, MPH
Coronavirus is quickly upending the lives of Americans, and anyone who has time or money or expertise to help others right now is greatly needed. It can be overwhelming to process the magnitude of this global pandemic, and many of us are experiencing mental health impacts due to the fear and uncertainty.
One way to combat the sense of helplessness is simply to help others. Look outward and think about the impact you can have on others during this time. In the words of Barack Obama, "If you go out and make some good things happen, you will fill the world with hope, you will fill yourself with hope."
Ways to help during Coronavirus
💉 Give blood. There is no known end date in this fight against coronavirus, and the Red Cross needs the help of blood and platelet donors and blood drive hosts to maintain a sufficient blood supply for weeks to come. 
💳 Stock up on gift cards to your favorite local restaurants or small businesses. They need cash right now to keep the lights on, and you can use the gift card later.
🏘️ Cheer up your neighbors! Put up encouraging signs, Christmas lights, decorations, or anything they can enjoy on walks or drives around the neighborhood. Or you can partner with other neighbors to put on an "stuffed animal scavenger hunt" where each household puts a stuffed animal outside for children to cross off their list. 
😷 Donate your masks to a local hospital. If you were one of the many who quickly purchased a bunch of masks for yourself, consider turning those over to a hospital in need. 
💵 Keep paying your people—your hairdresser, housekeeper, dog-walker, and whoever else helps you stay afloat. If their livelihood depends on you, do what you can to help them right now. 
☎️ Call someone in isolation. Sing them a song, tell them a story, and cheer them up. Loneliness is tied to a whole host of physical and mental health issues, so do what you can to support those without roommates! 
🏥 Donate to charity. I'm part of a group of donors that has given over $450,000 to non-profits working on ameliorating the impact of COVID-19. You can see the vetted list of non-profits here, or find local ones that are serving the most vulnerable people in your community. 
✉️ Write letters to military service members stationed overseas. Let deployed service members and veterans know that you are grateful for everything they do by writing them greeting cards. 
🐈 Foster a pet during a time when many shelters are being forced to temporarily shut down, and pet owners are getting too sick to care for their own animals. A bonus is that you'll have a furry sidekick to keep you company while social distancing!
🛍️ Offer to pick-up or carry groceries for those that are older or immunocompromised. The Nextdoor app has added a Help Maps feature to give people a way to better support one another during the coronavirus outbreak.
🧻 Leave goodies outside for the delivery workers. This can be packaged snacks, drinks, and even toilet paper!
💻 Volunteer virtually. Help with COVID is an online clearing-house for opportunities you can search by project type and skillset. 
🦠 Lastly, be safe and help flatten the curve. Practicing social distancing, remaining inside if possible, frequently washing your hands, and disinfecting your surroundings often are among the best ways for individuals to take action to protect others.
Looking for more ways to fill your time while staying inside? Here are 30 tips, tricks, and resources to help you manage life during COVID-19.
Image by Liz Reid.