Bloating During Ovulation: Causes & Remedies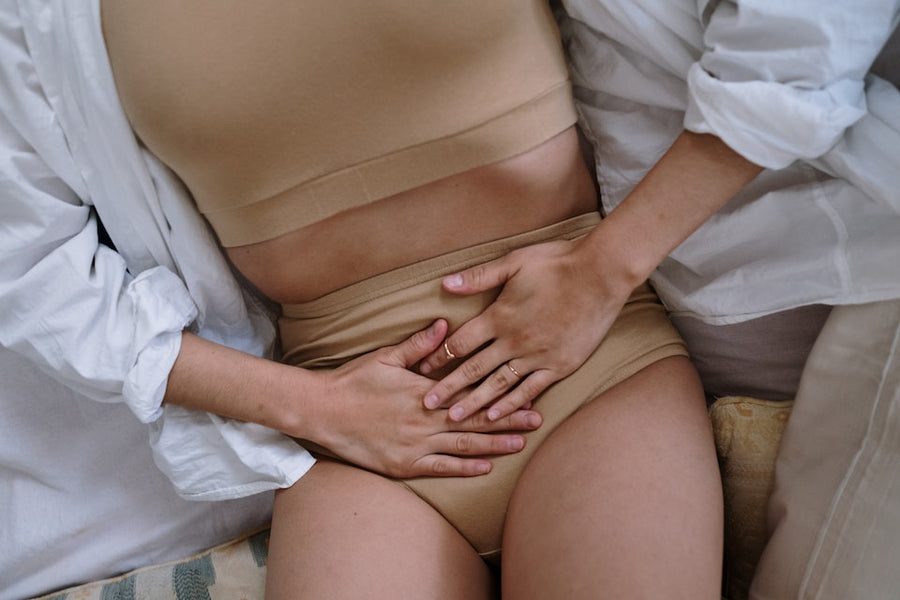 Bloating is a common symptom that can occur during ovulation. Read on to learn the causes and remedies to help alleviate it. 
By OBGYN Dr. Kenosha Gleaton
Ovulation can be an exciting time for those trying to conceive, but sometimes the symptoms can make for an uncomfortable few days. There are a few symptoms associated with ovulation, including sore or painful breasts, ovulation pain, and sometimes bloating. Let's take a closer look. 
Why does bloating happen?
Bloating feels like abdominal pressure, gassiness, or a sense of distension in the abdomen. Increased fluid retention can lead to bloating, as well as irritable bowel syndrome (IBS), food intolerances, gut issues, and other conditions. A diet high in fiber and sodium is also likely to exacerbate bloating. Bloating is common to experience from time to time, especially throughout the menstrual cycle, and most of the time it isn't anything to be concerned about. 
When does ovulation occur?
Here's a quick recap on the menstrual cycle: there are four phases — menstruation, follicular phase, ovulation, and luteal phase. The follicular phase of the menstrual cycle encompasses menstruation up until ovulation. The luteal phase consists of ovulation and lasts until the first day of the next menstrual cycle (day one of your period). Ovulation typically occurs about two weeks before the start of your next period and is the third phase of the menstrual cycle. You can track ovulation using ovulation tests as well as other methods.
Is bloating during ovulation normal? 
It's normal to experience fluid retention and therefore feel bloated around ovulation and before menstruation. A small study found that fluid retention was at its highest on day one of menstruation and was lowest during the mid-follicular period. While bloating is more commonly associated with premenstrual symptoms the days or week leading to menstruation, it is normal that others may experience bloating around ovulation, or two weeks before menstruation.
The causes of bloating while ovulating are:
1. Hormones
Your menstrual cycle is marked by increases and decreases in different hormones, including estrogen, luteinizing hormone, progesterone, etc. that have shown some correlation with fluid retention. 
2. Dehydration
Research shows that fluid regulation is impacted by different hormones during the menstrual cycle. There was a noticeable increase in the excretion of a vital hormone during the luteal phase of the menstrual cycle. This hormone, aldosterone, helps regulate water reabsorption in the kidneys and has a huge impact on the circulatory system. If fluid regulation is off, there is a potential for an increase in water retention and bloating. So, your body may require more water around ovulation! 
3. Underlying conditions
It is also common to experience bloating throughout the menstrual cycle in individuals living with polycystic ovarian syndrome (PCOS), endometriosis, or other conditions impacting menstruation or reproductive health. If you're concerned about an underlying condition or hormonal imbalance, you may be interested in taking a hormone test or talking with your healthcare provider. 

How long does ovulation bloating last?
Ovulation bloating is likely to last for a few hours or a few days, but shouldn't persist much longer. If you have extreme bloating during the middle of your cycle that is painful or lasts for more than three days, you should contact your healthcare provider to rule out any other conditions. Bloating could also be a result of your diet, food intolerance, underlying medical conditions, and so much more! Don't be alarmed if you are experiencing prolonged bloating, but definitely get it checked out just in case.
What's the difference between ovulation bloating and premenstrual bloating
It can be confusing to distinguish between where you are in your cycle and why you're experiencing certain symptoms. Especially when comparing after ovulation symptoms to premenstrual symptoms or early pregnancy symptoms. The best way to differentiate between premenstrual bloating and ovulation bloating is by keeping track of your cycle. You can do this using ovulation tests at home, using a calendar to keep up with your cycle, or using other ovulation tracking methods. Ovulation bloating is going to occur right around the middle of the menstrual cycle, the days immediately surrounding ovulation. Premenstrual bloating is likely to occur in the days or week leading up to menstruation, about a week to two weeks after ovulation occurs. 
How to alleviate bloating during ovulation
Feeling bloated is uncomfortable and can make it difficult to go about your normal routine. To help remedy bloating around ovulation, try the following:
1.Alter your diet
Try eating foods that are low in sodium and have high water content. Natural diuretics include foods like celery, watermelon, cucumbers, berries, yogurt, and fermented foods. Avoid fatty, processed, and salty foods as much as possible. 
2. Drink more water
It can seem counterintuitive to drink more water if water retention is causing bloating, but it's actually very helpful! Water retention occurs because the body is telling you it needs more hydration. Drinking more water can help the body get rid of any excess water it doesn't need to hold on to anymore. 
3. Exercise
Moving your body is a great way to increase blood flow and relieve water retention. Factor in a workout or two when you can by doing things like walking, jogging, biking, yoga, or whatever you enjoy doing. 
4. Consider birth control
If you're not trying or planning to conceive anytime soon, hormonal birth control could be helpful for alleviating painful ovulation or periods. Some hormonal birth controls stop ovulation from happening, so if your bloating is tied to ovulation, talk with your healthcare provider to better understand if birth control may help. 
4.Try supplements
By now we know that bloating is related to water retention, which is related to hydration, and hydration is about more than just water! Minerals such as magnesium, potassium, calcium, and sodium turn into electrolytes when dissolved in water. Electrolyte balance is key for ensuring your body is able to use water efficiently. Menstrual cycle supplements and prenatal vitamins are a great way to support electrolyte balance and overall nutrition, which may help improve bloating. 
Key Takeaways
Ovulation is the third phase of the menstrual cycle and occurs during the luteal phase.

Bloating is a feeling of pressure, gas, or distension in the abdomen and can be caused by food intolerances, hormones, dehydration, gut issues, and other conditions.

Bloating is a normal symptom of ovulation, although it's more commonly associated with menstruation or premenstrual syndrome (PMS).

Bloating during ovulation is likely caused by hormones, dehydration, or an underlying condition such as PCOS or endometriosis.

Ovulation bloating is likely to last a few hours to a few days, but shouldn't last longer than three days. 

To determine whether you're experiencing ovulation bloating or premenstrual bloating, you should track your menstrual cycle using a calendar or ovulation test.

Some ways to alleviate bloating include altering your diet, drinking more water, exercising, and taking supplements to support electrolyte balance. 
Shop Products From This Article
Subscribe & Save $3.00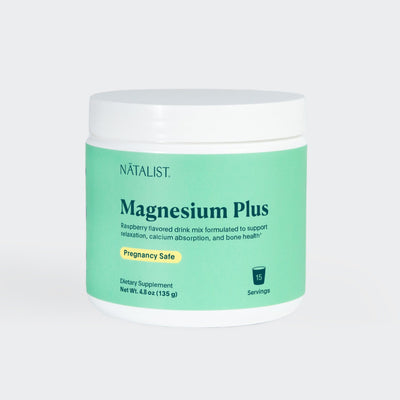 Extra 10% off your first delivery when you subscribe with code SEPT23
$32