Climate Change is a Healthcare Problem, and We Will No Longer Be Complicit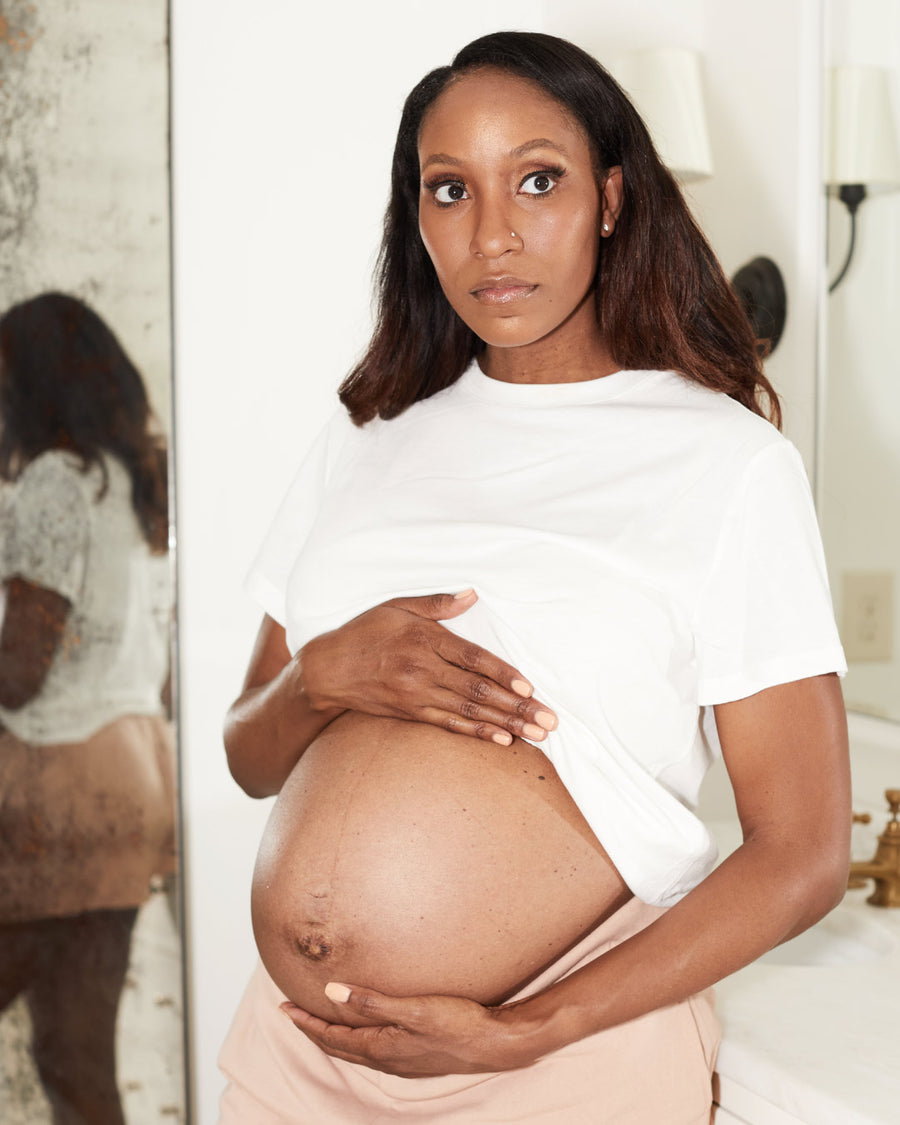 August 18, 2020
We started Natalist with the mission to look the fertility industry straight in the eye and say, "Do Better." In doing so, we built our company on the pillars of evidence, education, and thoughtfully-designed products. We set out to create a seamless pre-conception and pregnancy experience that pushed past antiquated norms and spoke to the parenthood journey with empathy and respect.
Since starting the company and shipping our first products, sustainability has been a near-constant conversation, but never our first priority. We put it off, telling ourselves that it will be easier "down the road" when we have "more resources." But to only "Do Better" when it's easy or convenient is simply not enough—even while we are still a small company (seven full-time employees as of today!).

Our core values—including Be Good Humans—demand that we act now. Mother Earth cannot wait for us to get to scale. 
How single-use plastic waste in our industry contributes to climate change
Of the 300 million tons of plastic that is produced globally each year, 50% consists of single-use plastic waste. And as a company that sells primarily single-use products (no, you cannot reuse a pregnancy test—no matter what you read on the internet), we cannot turn a blind eye to our impact. 
Plastic waste pollutes waterways, disrupts the biosphere, and kills over one million marine animals each year. Plastic also contributes to climate change. Producing plastic generates carbon pollution, and new research shows that plastic releases greenhouse gases when it breaks down, too. 
And even when plastics do break down, they continue to pose a health threat. The truth of the matter is, plastics never truly go away—they simply get smaller—so small, that they eventually become microplastics. Through improper waste disposal and pollution, these tiny plastic particles (less than five millimeters in diameter) make their way into the environment and can now be found anywhere from the ocean to the shorelines to groundwater reserves and lakes. 
While their size may not be intimidating, microplastics are wreaking havoc on whole ecological systems. According to National Geographic, scientists have found microplastics in the digestive tracts and tissues of over 114 aquatic species as well as drinking water and a variety of other food products such as sugar, honey, and some beers. This devastating cycle, whereby the plastics we dispose of infiltrate not only our ecosystems and animals, but also our drinking water and food supply, ends with plastics accumulating in our own bodies.
Read more about why plastic is the material of choice in healthcare: Addressing Single Waste Plastic in Healthcare.
Climate change and human health
"Climate change is the biggest global health threat of the 21st century…the impacts will be felt all around the world — and not just in some distant future, but in our lifetimes and those of our children."
The Lancet, 2009
As health experts, we know that climate change is one of the biggest threats to human health. The World Health Organization projects that between the years 2030 and 2050, climate change is expected to cause approximately 250,000 additional deaths per year. The symptoms of climate change (e.g. rising sea levels, increased global surface temperatures, increased natural disasters) are risk amplifiers that affect human health by impacting every pillar of the social determinants of health. 
All of these factors play a role in human health and disproportionately impact vulnerable communities. As a healthcare company and as a team of moms, we will no longer be complicit. 
Introducing the Mother Earth sustainability initiative 
It is time the healthcare industry begins incorporating environmental impact into decision making. We believe pivoting our efforts to include a respect for and acknowledgement of our impact on the environment—and ingraining a commitment to minimize that impact in our overall mission—can help begin to mend the separation between corporate and environmental responsibility.
The first step we took was to assess our current impact. We evaluated every product we sell, all the packaging we use, and how our products move through the world throughout their lifecycle. We identified immediate areas where we can make improvements, along with longer-term projects that will require research and collaboration with the FDA.  
Our promise to mothers
We are actively working to reduce our environmental footprint by identifying more sustainable manufacturing processes and materials and eliminating packaging waste. By making this commitment public, we hold ourselves accountable and hope you hold us accountable, too. 
Today: Where we are now
100% plastic neutral starting today. Until we can remove plastic from our products, we will be funding the removal of as much plastic waste from nature as we use. By partnering with rePurpose Global, Natalist now carries a certified net zero plastic footprint. 
Our shipping packaging is recyclable and biodegradable. Everything we ship our products in is 100% recyclable and biodegradable. Several of our products, including our hCG test strips and ovulation test strips, are made with up to 81% less plastic than traditional 
The Lube is paraben-free. In addition to being bad for humans, parabens are linked to ecological harm. That's why the EU has banned isopropylparaben and isobutylparaben in all personal care products, which is why we've formulated our fertility lubricant to be free of parabens.
Our books are sustainably-made and recyclable. Our self-published books are manufactured at mills that use 100% certified renewable energy, including electricity created by wind, solar, biomass, or run-of-river sources. Our paper includes post-consumer recycled (PCR) materials.
Our bottles are made from HDPE. High-density polyethylene (HDPE) is an environmentally stable material made from post-consumer recycled materials and is 100% recyclable.
Tomorrow: Our longer-term commitment
Eliminating packaging waste. Less is more. We are actively working to reduce our footprint by identifying where we can eliminate packaging waste.
Bringing manufacturers closer to home. By optimizing our supply chain, we can reduce the carbon footprint from product transportation while supporting local economies.
Getting to 100% PCR and recyclable shipping packaging. While our shipping boxes and mailers are 100% recyclable, our tissue paper and stickers are not. By 2022, we will use 100% PCR and recyclable shipping packaging. 
And so, as we launch our Mother Earth sustainability initiative, this time, we look back at ourselves and say, 'do better.' We commit ourselves again to pushing back against default industry standards and look to find ways to bring sustainable solutions to the fertility and pregnancy space. And we hope you'll join us in our support of all mothers, especially Mother Earth.
Shop Products From This Article
Subscribe & Save $2.00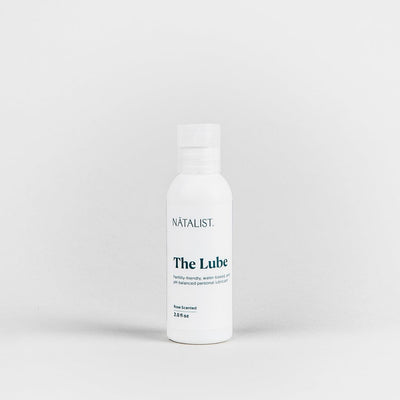 Bestselling fertility-friendly lubricant
$23