Clomid vs Letrozole: Which is Better for Infertility?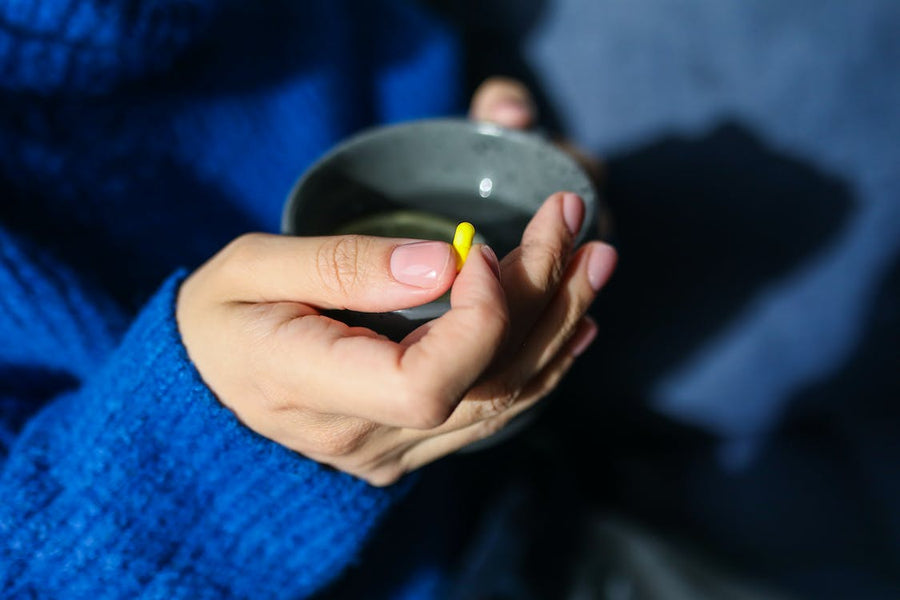 By Halle Tecco, MBA, MPH
Clomid® (clomiphene citrate) and Femara® (letrozole) are two common drugs prescribed for couples facing infertility. While some prescribing clinicians have a preference of one over the other, you may be wanting to do your homework to learn about your options. Let's dive in.
How ovulation induction medications work
Clomid® has been the most widely used drug treatment for fertility. It became popular over the last 40 years to help women get pregnant because it's easy to use, low cost, and has relatively minimal side effects. Clomid® is a nonsteroidal triphenylethylene derivative estrogen agonist-antagonist (woo, that's a mouthful!). Essentially, it induces ovulation by making your body believe that estrogen levels are low and helps your body prepare and release an egg to be fertilized. While success rate can depend on multiple factors, approximately 80% of women who take clomiphene will ovulate, and 30-40% of women who take clomiphene will become pregnant (this assumes three cycles of medication). 
Letrozole is used off-label for ovulation induction, and is especially common for patients with polycystic ovarian syndrome (PCOS). It has the same goal as Clomid® (ovulation induction), but takes a different path to get there. Letrozole was initially used to treat breast cancer by reducing the level of estrogen in the body. Doctors and researchers saw that this stimulated the development of ovarian follicles and started prescribing it (off-label) for women with infertility. 
Why ovulation matters
Ovulation is important for pregnancy because it is the process by which the female reproductive system releases an egg from the ovary. Without an egg, there is no chance of a pregnancy. Ovulation occurs about once a month, usually around day 14 of a normal 28-day menstrual cycle. When an egg is released, it travels through the fallopian tube, where it may be fertilized by sperm if sexual intercourse has occurred.
Knowing if and when you ovulate is important for pregnancy because it is the time you are most likely to get pregnant, otherwise known as the "fertile window."  To increase the chances of pregnancy, it is critical to have regular, predictable ovulation (which you can track with ovulation tests) and to have sexual intercourse around that time. 
Ovulation induction medication form factor and dosage
Both Clomid® and letrozole are small oral tablets you take on a daily basis.
Clomid®: The typical starting dose is 50 mg daily for five days. If you don't successfully get pregnant after a few cycles, your healthcare provider may increase the dosage to 150 mg for subsequent cycles. 

Letrozole: The typical dose is 2.5 mg daily during cycle days 3 to 7. If that doesn't work within a few cycles, some clinicians may increase the dose to 5 mg daily, with a max of 7.5 mg. 
Which costs more, Clomid® or Letrozole?
Generic options for both range from $5-$35 and may or may not be covered by your insurance. Contact your pharmacy to find out how much it charges.
Safety and side effects of ovulation induction medications
One study published in JAMA compared the experiences of 750 women randomly assigned to take Clomid® or letrozole. They found:
More people taking Clomid® experienced hot flashes: 33% compared to 20.3% for Letrozole

More people taking Letrozole had fatigue: 21.7% vs 14.9% for Clomid®

More people taking Letrozole experienced dizziness: 12.3% vs. 7.6% for Clomid®
Additionally, side effects can include ovarian hyperstimulation syndrome, cancer, congenital abnormalities (clomiphene only), bone density loss (letrozole only), or multiple pregnancies. 
While you may experience some side effects, both Clomid® and letrozole are generally considered to be safe, effective drugs. 
Clinical efficacy: is Clomid or Letrozole better?
Both Clomid® and letrozole have been shown to increase the chances of pregnancy. However, a look at multiple studies show that letrozole may be slightly more effective:
| | | |
| --- | --- | --- |
| Live birth rate | Clomid | Letrozole |
| | 19.1% | 27.5% |
| | 19.4% | 24.4% |
| | 29.0% | 32.0% |
| | 21.4% | 31.4% |
Letrozole is not FDA approved for infertility – but that's okay
"Off-label" means the FDA has not evaluated if a drug is safe and effective for treating that condition. Instead, the FDA evaluated whether the drug is safe and effective for some other use. 
In this case, Letrozole is FDA approved for the treatment of estrogen-sensitive breast cancer in postmenopausal people. But because it can stimulate ovulation in some cases, it has gained widespread off-label use as a treatment for infertility. In fact, many healthcare professionals think letrozole should be used as the first line fertility treatment for women with PCOS. 
If you are struggling to get pregnant, we highly recommend talking to a healthcare professional. There are options out there, and a provider can help you find the best path. We wish you all the best! 
Sources:
https://academic.oup.com/humrep/article/20/8/2043/618568
https://www.fda.gov/patients/learn-about-expanded-access-and-other-treatment-options/understanding-unapproved-use-approved-drugs-label
https://www.nejm.org/doi/10.1056/NEJMoa1313517
https://www.aafp.org/pubs/afp/issues/2019/0501/p545.html
https://pubmed.ncbi.nlm.nih.gov/35048945/
https://pubmed.ncbi.nlm.nih.gov/28854590/
https://www.asrm.org/globalassets/asrm/asrm-content/news-and-publications/practice-guidelines/for-non-members/recs_from_the_international_evidence-based_guideline_for_pcos.pdf
https://www.asrm.org/resources/videos/learn-on-the-go---short-videos/micro-videos/2016-micro-videos/letrozole-as-first-line-infertility-treatement-in-polycystic-ovary-syndrome/