Clomiphene Citrate For Women: A Complete Guide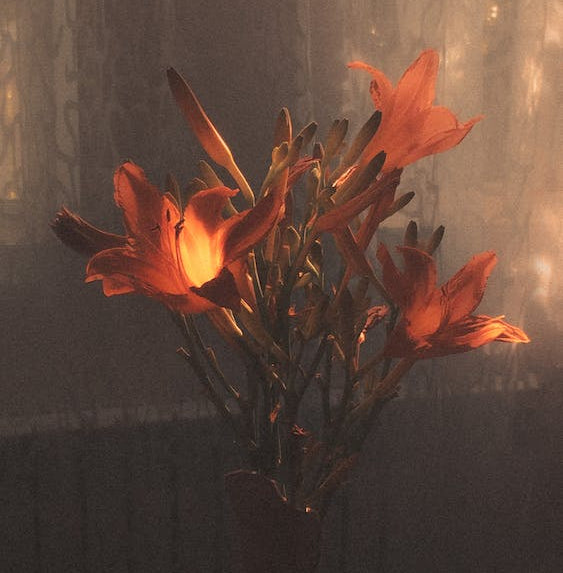 If you are on your pregnancy journey, you may have heard about an oral medication to treat infertility. Clomiphene citrate (often referred to by the brand name Clomid®) is what's called an "estrogen modulator," meaning, it helps the body grow and release a mature egg to increase the chances of pregnancy. Clomid® is one of the most popular fertility drugs, but what should you know before taking it? Read on for our guide to Clomid®.
Who should consider taking clomiphene citrate?
Clomid® is often prescribed to patients who are having trouble getting pregnant, and is especially helpful for those who are not ovulating regularly. This is known as anovulation, which impacts roughly 30% of people with infertility. One of the biggest signs of anovulation is an irregular or missing period. You can also easily test for ovulation using at-home ovulation test strips. 
So should you take Clomid®? Clomid® is only appropriate for women who:
Are not currently pregnant, but want to be

Do not have ovarian cysts or enlargement

Have normal liver function

Have no abnormal vaginal bleeding
As with any prescription, it is important to discuss your concerns and any potential risks and benefits before starting treatment.
What to try before ovulation induction
Ovulation induction medications can be a great option for many who aren't ovulating and are trying to get pregnant. Before you start taking steps to speak to a healthcare provider about clomiphene citrate or other prescriptions, you may want to know for sure if you're experiencing anovulation. Using ovulation tests to track your cycle or hormone tests to get a read on all your essential fertility hormones may help you gauge what fertility options will work best for you. 
Who should NOT take clomiphene citrate?
Clomid® is not for everyone. Since this is a prescription, a clinician will evaluate your medical history to determine if it's safe for you to take. Some things they will look for include:
If you are already pregnant: Clomid® is not safe to use during pregnancy and can cause harm to a developing fetus.

History of uterine fibroids and ovarian cysts: Clomid® may worsen the symptoms of uterine fibroids and cysts, such as heavy periods or abdominal pain. Your healthcare provider can talk to you about the risk level. 

Liver disease: Clomid® can affect the way the liver processes medications, so it should be used with caution in individuals with liver disease or who have a history of liver disease.

History of blood clots: Clomid® may increase the risk of blood clots, so it should be used with caution in individuals who have a history of blood clots or who are at risk of developing blood clots.

Anyone that has thyroid, adrenal, and/or pituitary dysfunction.

Certain medications: Clomid® may interact with certain medications, such as certain anticoagulants (blood thinners) or certain seizure medications. It is important to inform your healthcare provider about all medications you are taking before starting treatment with Clomid®
Will clomiphene citrate increase my chances of getting pregnant?
Clomid® is very good at one job: to help grow and release a mature egg. In fact, one study found that Clomid® can induce ovulation in 80% of anovulatory women. However, this doesn't always lead to pregnancy. Pregnancy rates per cycle can be 10-20% and as high as 60% after six cycles and 97% after 10 cycles. 
Does clomiphene citrate require a prescription?
Clomid® is a prescription medication. To ensure your safety, you should never buy drugs like clomiphene citrate online without a prescription. If you qualify for a prescription, the price can vary based on the type of medication. The average cash price for drugs like clomiphene citrate is $15-35/month. Check with GoodRx to see how much local pharmacies are charging. 
Is there a generic version of clomiphene citrate?
Generic medications are copies of brand-name medications that have the same active ingredient, dosage, intended use, effects, side effects, and route of administration as the original brand-name medication. They are generally less expensive than the brand-name because the manufacturer doesn't have to go through the same clinical studies the original manufacturer went through for FDA approval. 
Clomiphene citrate is the generic name for the brand-name medication Clomid®. The generic version is also taken by mouth and used to stimulate ovulation for women who are having difficulty getting pregnant. The generic version may look different from the brand-name version and may be packaged differently. However, as with all generic medications on the market, any version of clomiphene citrate has the same active ingredients and are just as safe and effective as the brand-name version.
Is clomiphene citrate safe?
The FDA approved Clomid® for use in 1967, and it has been used by millions of people in the last 55+ years. It is widely considered a safe fertility medication when used as prescribed. 
There are adverse side effects that occur for some women taking Clomid®. This includes:
Vasomotor flushes (aka hot flashes) in 10% of women

Abdominal distention (aka bloating) in 6% 

Nausea in 3% (Nausea Relief Tea can help with this!)

Breast tenderness in 2%

Headaches in 1 to 2%

Ovarian hyperstimulation syndrome occurs in ≤ 1%
Though not yet widely studied, the FDA also reports that some incidences of the conditions below have occurred following the use of clomiphene citrate:
Certain types of cancer , including ovarian and uterine

Congenital abnormalities
It is important to know that Clomid® can increase your chances of having multiples, primarily twins. In fact, about 5% of people who get pregnant on Clomid® have twins, compared to 3% of all babies born in the US. 
How is clomiphene citrate different from letrozole?
Clomid® (clomiphene citrate) and Femara® (letrozole) are both oral prescription medications used to treat fertility issues in women. However, they work in different ways and have some differences in their uses, potential side effects, and potential risks.
Clomid® works by blocking estrogen receptors in the brain, which stimulates the release of certain hormones that help to mature and release an egg from the ovary. Letrozole works by inhibiting an enzyme called aromatase, which helps to lower estrogen levels in the body. 
Both Clomid® and letrozole can cause side effects, including hot flashes, nausea, and headache. However, they can also have more serious side effects, such as an increased risk of blood clots or multiple pregnancies. It is important to discuss the potential risks and benefits of these medications with a healthcare provider before starting treatment.
Read more in Clomid® vs Letrozole: Which is Better for Infertility?
In summary
Clomid® is a common, relatively inexpensive option for treatment of infertility. Many women choose to try ovulation induction medications to get pregnant before moving on to more invasive and expensive testing and procedures. Taking Clomid® does require a prescription, so be sure to speak to a healthcare provider if you're interested in ovulation induction medications. 
Sources:
https://www.drugs.com/monograph/clomiphene.html
https://www.ncbi.nlm.nih.gov/pmc/articles/PMC192851/
https://products.sanofi.us/clomid/clomid.pdf
https://www.ncbi.nlm.nih.gov/pmc/articles/PMC4169845/
https://www.merckmanuals.com/professional/gynecology-and-obstetrics/infertility/ovulatory-dysfunction
https://www.ncbi.nlm.nih.gov/books/NBK493200/
https://www.accessdata.fda.gov/drugsatfda_docs/label/2012/016131s026lbl.pdf