Dr. Sylvia Owusu-Ansah on Secondary Infertility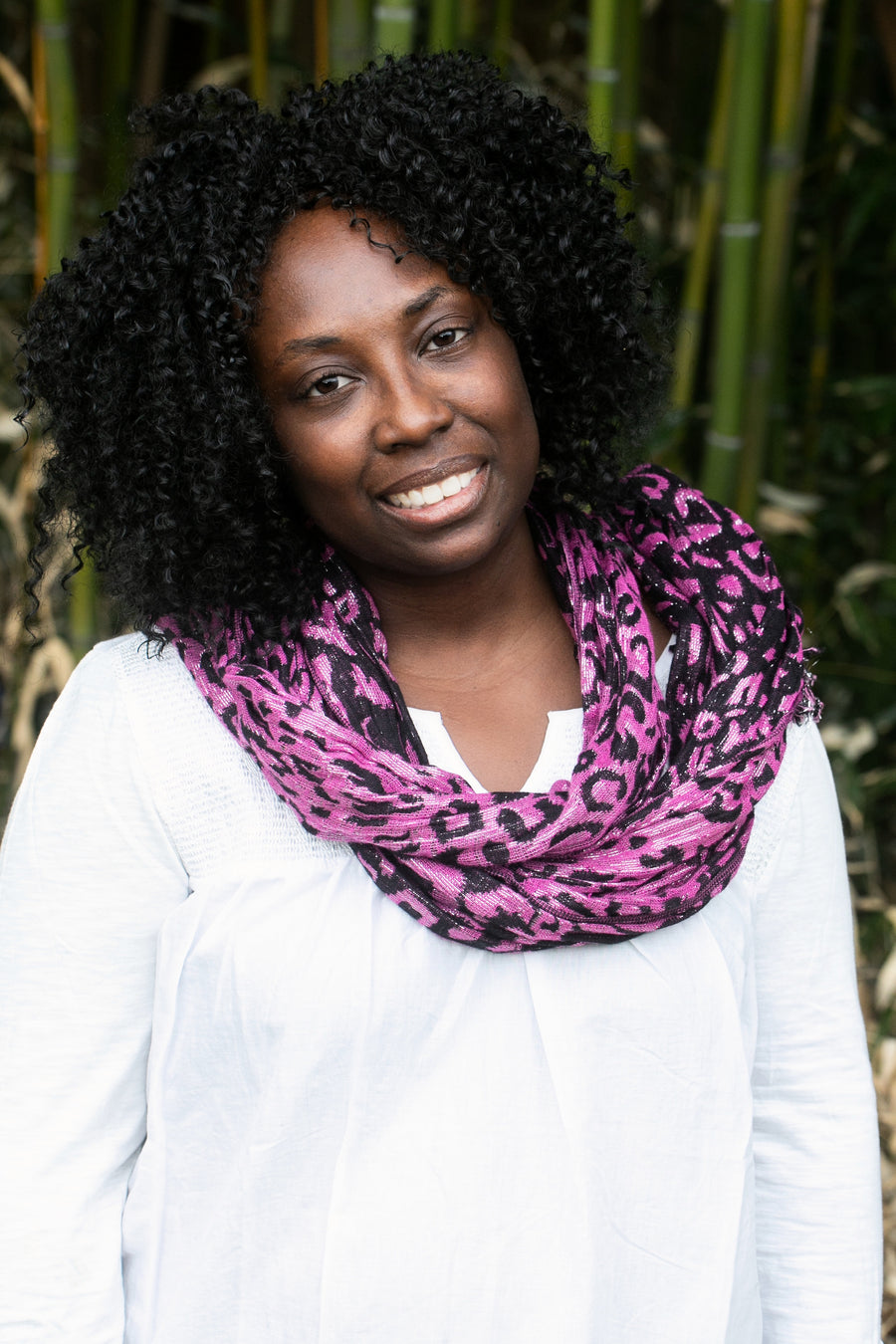 What's your life like? Describe your typical day.
I work day and night shifts as a pediatric emergency medicine physician and I travel at least once a month. There are lots of evenings I work and I am unable to put my girls to bed, which makes me sad at times. Weekends are about spending time with family. The highlight with my girls is when we do girls dance night where we turn the music loud and dance around the room until we are exhausted.
I'm also writing a book; a memoir on all the pediatric patients who shaped and molded me as a pediatrician. I am also working on starting a company that uses software and products ideas to help improve the health and life of children. When I "grow up" I would like to do this full time.
What were some key moments in your early life that brought you where you are now?
I was born in the US, but moved to Namibia in Southwest Africa in my teens. What an incredible time. Southern and South Africa were in the midst of apartheid and I saw it first hand as a teenager. There was so much going on in the world— the height of the AIDS epidemic, social and government changes around the world. My stepfather (who I now call my father) worked for the World Health Organization as an HIV/AIDS educator in Namibia. His approach to educating people on safe sex practices during an epidemic helped inspire me to help people through their health.
We were in Cape town, South Africa when Nelson Mandela was freed from prison. I will never forget people running in the streets, such pure joy. Pure definition of freedom, and to be in the midst of historical greatness! I only appreciate it more now.
I had wanted to be a doctor since age 7. I returned to the US, finished college and got into University of Chicago Pritzker School of Medicine. I decided to focus my medical career on working with children—they are so resilient and have an untouched purity.
How did you meet your partner?
We met when I was a poor medical student needing help moving. My (now) husband was the kind man from church with a truck. He moved my stuff, I gave him water, and went on my way to Baltimore. When I moved back to Chicago, I needed help with the truck, so I called him back. This time I cooked for him and some friends who moved my things as a thank you. Soon after he asked me on a date and we spent almost all of our weekends together. We went to Second City comedy club in Chicago and there was a skit where we were both the only ones laughing really hard, and we sensed a connection. The following year we went to Peru together and took a trip into the Andes Mountains and Machu Picchu. It was a beautiful way to embark on our relationship. We just got rid of the truck, 13 years later.
What was your preconception journey like?
As a physician, I always knew a lot medically about getting pregnant, but didn't fully grasp the emotional aspect until I tried for my second child. With my first child, I got pregnant unexpectedly during my intense medical training. My husband wasn't with me and didn't believe it either. He rode his bike all the way to the OB/GYN clinic in disbelief.
So when we wanted a second child, I thought we could conceive as easily as we did the first time. And we put off trying while I built my career. When we started to try a few years later, I was just not getting pregnant. I began to feel tremendous guilt for putting career over family. We ended up having to go through IVF; I was so ashamed I couldn't "naturally" conceive, I didn't tell anyone what we were going through. It took two rounds, but eventually I got pregnant with our second daughter.
What conversations do you wish we were having around preconception? What do you wish women had more access to during this time—whether conversation or something else?
I wish women had more venues to openly discuss their fertility and not to feel ashamed, guilty, or discouraged.