Five Misconceptions About Labor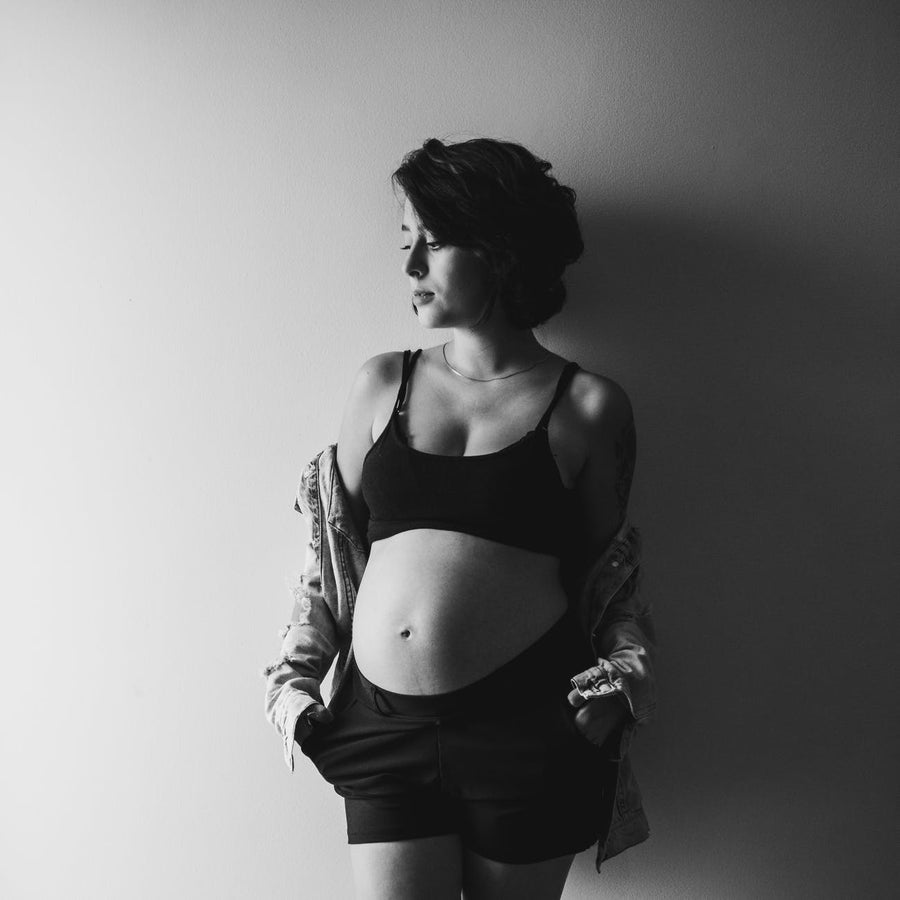 Are you pregnant and preparing for labor and delivery? OBGYN Dr. Gleaton breaks down some of the most common misconceptions about giving birth.
By OBGYN and fertility expert Dr. Kenosha Gleaton
Counting down until your due date and wondering about all the stories you've heard about labor and delivery? Dr. Kenosha Gleaton shares some of the most common misconceptions and what you really need to know about them.
#1. I will be electively induced and will meet my baby two hours afterwards: Myth! 
Near the end of pregnancy, women may opt to have their labor induced rather than waiting for labor to start spontaneously. This is called a labor induction. There are two types of inductions:
Medical, done for high risk factors or pregnancy complications
Elective, done for scheduling and/or convenience
Inductions are often longer—since the body is being forced into labor—and often reported to be more painful. There are several possible explanations for this:
During an induction, your uterus can transition from a complete standstill to regular uterine contractions in a very short period of time. This sudden uterine activity can be more intense when compared to spontaneous labor where contractions can take hours to days to become regular. If you sign up for elective induction, just be prepared for the duration, which can be a few days.
When labor occurs naturally, oxytocin is released from the brain, causing cervical stretching and dilation. This release of oxytocin also stimulates the brain to release endorphins, which are powerful pain relievers similar to morphine. Unfortunately, pitocin, used for induction, does not cross the blood-brain barrier which means it can't stimulate this same endorphin release. 
During induction, activity is more restricted which can limit pain relieving positions and coping mechanisms. 
Bottom line, induction of labor after 39 weeks, even when elective, is considered safe and for some women is best for them and their family. With that in mind, just be prepared, having the right mindset and expectation of your induction process. Talk to your OBGYN regarding your specific situation and if induction is right for you and your baby. 
#2. Epidurals cause permanent back pain or paralysis: Myth! 
Serious complications from an epidural, including paralysis, are extremely rare. Some women have discomfort in the lower back (where the catheter was inserted) for a few hours, days, or months, but it doesn't last permanently. The effects of epidurals on back pain are further complicated by the fact that most women have some degree of lower/lumbar back pain during pregnancy—long before an epidural is placed. Studies have shown that long lasting back pain greater than six months postpartum is not correlated with epidural. The most common complications of epidurals are low blood pressure during labor and post epidural headache during the first week postpartum.
#3. If I get an epidural too soon, it will wear off: Myth! 
Although epidurals can stop working due to other factors, it usually is not due to getting an epidural too soon. The use of epidural infusion pumps allow for a continuous infusion of medication to accommodate a woman's specific needs during labor for optimal pain control.
#4. My water will break dramatically like on TV: Rarely! 
While the dramatic water breaking episodes depicted during various sitcoms makes for great entertainment and ratings, this rarely occurs in real life. In fact, only about 15 percent of women have their water break at all before labor begins, often called spontaneous rupture of membranes (SROM). The other 85 percent may experience SROM during advanced labor, at the time of delivery by the OBGYN provider, or even preterm, aka known as PPROM (premature preterm rupture of membranes)  
#5. Losing your mucus plug means your going into labor: Rarely! 
The mucus plug acts as a barrier to protect the baby from various bacterial agents. Although losing your mucus plug is a precursor to childbirth, it may occur days to weeks before labor starts. This is the body's way of preparing for labor and is often seen once your body starts to slowly prepare for dilation. There is no need for alarm or to even call your doctor unless you have other signs or symptoms of labor simultaneously. 
Productive ways to prepare for labor and delivery
Instead of worrying about what may go wrong, it's more productive to focus on ways to prepare yourself for a realistic labor and delivery. Some suggestions include:
Educate yourself on the process of labor. Afterall, labor is a physical feat that deserves some preparation and attention. Many women are pleasantly surprised at how far a little education can go to reduce anxiety, fear, and can mentally prepare them for what's ahead.
Familiarize yourself with the policies of your doctor and hospital or birthing center. This can save you time and frustration when preparing for labor and delivery. 
Stay active! If yours is a low risk pregnancy without restrictions, staying active can allow for a shorter labor duration and lower risk of operative delivery. In addition, focusing on physical fitness can help prepare you for a prolonged labor if it occurs. 
There's no shortage of myths, opinions, and general advice for parents to be. And while extraneous information can be a helpful starting point, it's important to identify the factors most important to you during the birthing process. If you're frustrated with conflicting information,  involve your OBGYN as they're familiar with your specific situation. 
As always, we are here to support your birthing journey; check out these tips from a L&D nurse on personal advocacy during the labor and delivery process. 
Shop Products From This Article
Subscribe & Save $7.00
Extra 10% off your first delivery when you subscribe with code SEPT23
$85 $68