Five Things Men Can Do on the Fertility Journey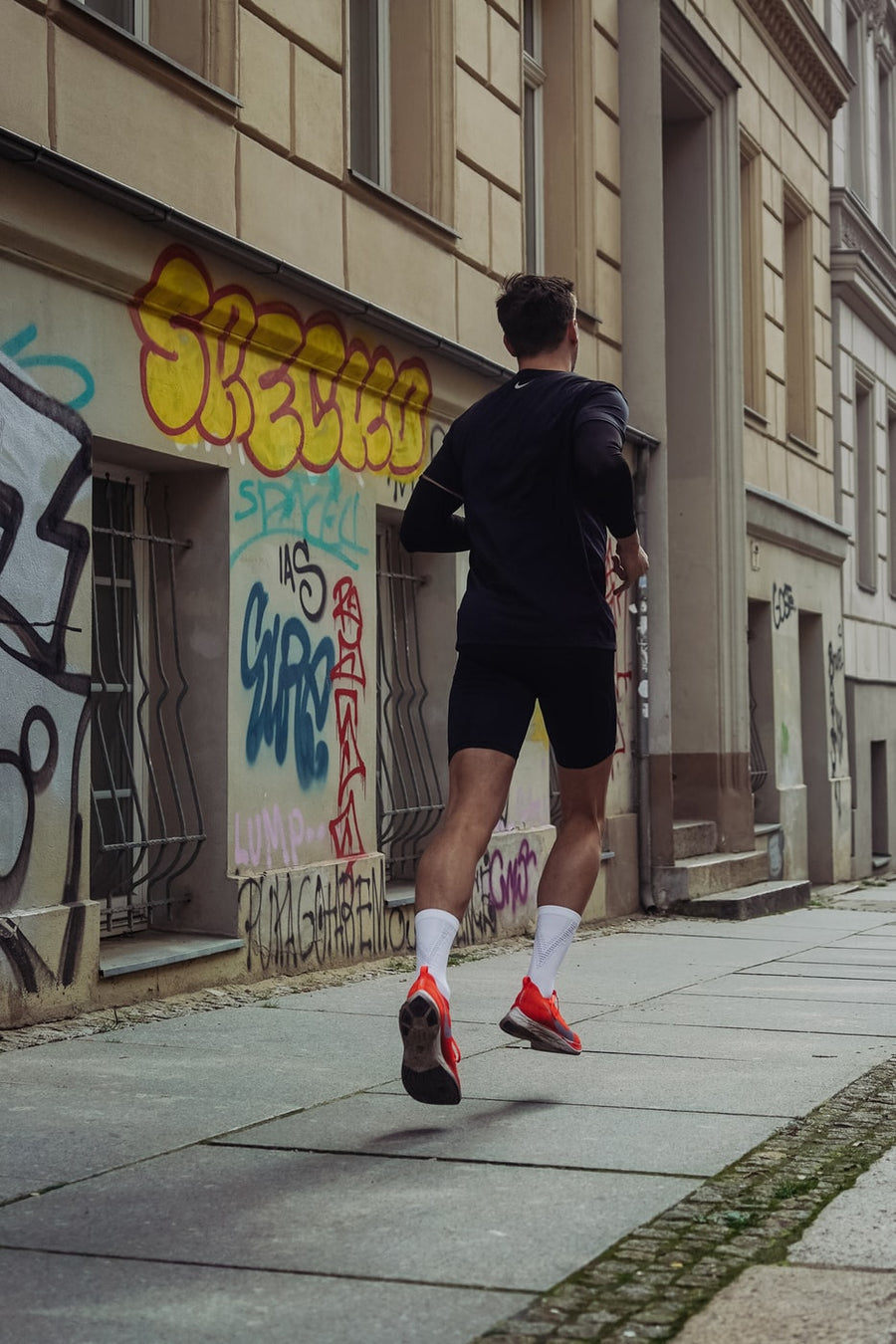 It takes two to tango, and yes, there are things men can do to be their healthiest self when starting or growing a family. Lauren Manaker, RD, shares her personal experience as well as five tips men can do on the fertility journey.
The fertility journey can be an exciting time in a marriage...until it's not. Once a couple reaches the threshold of being described as "infertile," the joy of baby making becomes more tedious and stressful. I recall trying to explain to my OBGYN how challenging and frustrating it was to keep trying after a year. She did not understand why I was having trouble having timed "relations" with my husband every month. She suggested that I buy a French Maid costume and a blonde wig as a solution. And then charged me a copay. No nutrition advice. No lifestyle tips. No tests. Just buy a French maid costume. Yes, we switched doctors.
Knowing what I know now, here are some things that I wish someone suggested my husband do early in our fertility journey.
Ask your doctor about sperm testing. It is still very common to think that fertility challenges are due to female issues. A simple semen analysis would have given us a better glimpse into what we were working with. It is a simple test that can be done at the doctor's office. Read more in A Urologist's Guide to Male Fertility.
Get to a healthy weight. My husband is not a slender fellow, and he is a candidate to lose weight if he wants his body mass index (BMI) to be within the recommended range. In general, those whom are considered obese are at higher risk of having fertility challenges. In a review of 30 studies that included 115,158 men, researchers found the following:
Obesity was associated with more incidence of sperm with DNA fragmentation and abnormal shape (among other sperm-related issues). 
The rate of live births per cycle of ART (assisted reproduction technology) for obese men was reduced compared with men who were not considered obese.
There was a 10% absolute risk increase of pregnancy that resulted in miscarriage. 
Getting to a healthy weight not only supports fertility, but it is a good thing to do to help ensure that he will be around to see his future child graduate from college.
Exercise as a couple. This is simple advice that would have benefited both our bodies, minds, and marriage. Moving as a couple is motivating and there are countless studies suggesting that moderate exercise supports fertility goals. We started rollerblading together after we were about two years into our journey, and I have regrets that we didn't do it sooner (I also have regrets that we are both so dorky that we chose rollerblading as our exercise.  Don't judge). That time together was so important for our relationship. It also forced us to spend quality time together without distractions so we could connect and communicate. It brought us into nature and forced us to breathe. It was wonderful for stress management and is a great way to help support weight loss goals if that is needed.
Eat more fish and seafood as a couple. Amazing results are emerging suggesting that couples who eat more fish and seafood seem to have an easier time conceiving. One recent study also highlights how couples who eat more seafood do the deed more frequently too. That would have been an easy thing to do as a couple had we understood the importance of that swap.   
Load up on antioxidants. Sperm is extremely susceptible to oxidative stress, which can cause sperm damage. Antioxidants combat oxidative stress. Try taking CoQ10, which is a potent antioxidant and has been shown in clinical trials to improve male fertility parameters like improving sperm motility. In a meta-analysis published in 2018, researchers concluded that CoQ10 supplementation resulted in better sperm motility along with improved sperm concentrations and sperm count.
Learn more facts and tips about male fertility from MDs and experts here!
Shop Products From This Article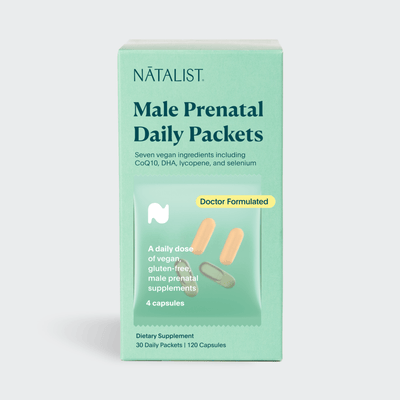 Extra 10% off your first delivery when you subscribe with code SEPT23
$60
Extra 10% off your first delivery when you subscribe with code SEPT23
$125 $110