Foods to Increase Milk Supply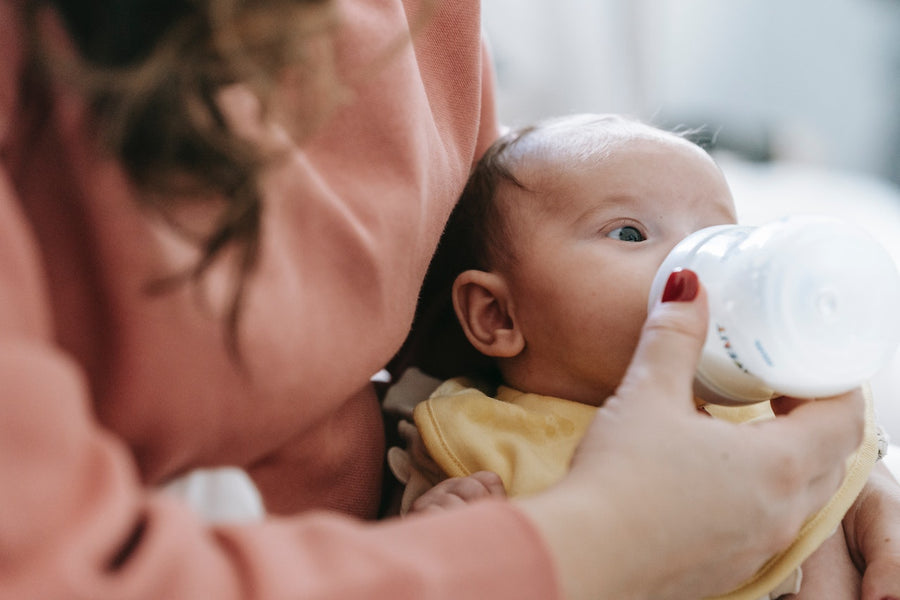 By OBGYN Dr. Kenosha Gleaton
Breastfeeding provides a great opportunity for bonding with your baby and provides many health benefits. I've already given some tips on how to dry up breast milk, but can anything be done to increase milk supply? Let's find out!
Breastfeeding Overview
Breastfeeding has positive effects on both maternal and fetal health. According to the American College of Obstetrics and Gynecology (ACOG), breastfeeding may reduce the risk of sudden infant death syndrome (SIDS), reduce the risk of short and long-term health problems, can promote healing post-childbirth, and may reduce the risk of some cancers. [1] Breast milk has the ability to change and adapt to a baby's current needs, and can even help protect infants from certain illnesses. [1] It's generally recommended that new parents attempt to exclusively breastfeed a baby for the first six months of life, and continue to breastfeed while introducing new foods until one year postpartum. [1] 
When Does Breast Milk Come in?
Many people wonder when breastfeeding can officially begin. The experience can differ from person to person, but breastfeeding can typically start within an hour after giving birth. [1] The first milk that's produced after delivery is known as colostrum. Colostrum is produced in smaller amounts and is especially rich and nutrient dense. Colostrum contains many white blood cells and antibodies, as well as a high percentage of vitamins, minerals, and protein. [2] Between two to four days after delivery, higher amounts of breastmilk will start to fill the breasts (aka "come in"). [2] Keep in mind that some people do experience a delay in milk production, so don't be alarmed if you aren't producing as much milk as you were expecting. 
How Much Breast Milk Should I Be Producing?
A majority of people who give birth will be able to produce enough milk to feed their babies. Many healthcare providers recommend nursing at least every two to three hours, and continuing to nurse frequently will encourage your body to continue producing breast milk. [1-2] It's normal for newborns to only consume about 40-50 ml the first day postpartum, and you'll start to see this amount increase as the days go by. Three days after birth, most infants will take in around 300-400 ml in 24 hours, which increases up to 800 ml by day five.  [2] 
Hunger Cues
If you are concerned about how much milk you're producing or if your baby is eating enough, it can be helpful to know some basic hunger cues. Come common signs that a baby is hungry may include the following [3]:
Opening and closing of the mouth
Fists moving toward the mouth
Head turning
Becoming more active or alert
Lip smacking or sucking on their hands
You should also speak to a healthcare provider if you have any questions or concerns about breastfeeding. 
The Best Foods for Breast Milk Production
Some data shows that maternal nutrition plays a role in breast milk composition, but can certain foods actually increase milk production? [4] Galactagogues are substances that aid in milk production, and they come in a few different forms. There are both pharmacological galactagogues (medications) and non-pharmacological galactagogues, such as various teas, supplements, or foods. [5] A meta-analysis studied the effects of numerous foods and substances that have been reported as natural galactagogues, including [5]:
Palm dates
Fennel
Alfalfa
Cumin
Barley
Chasteberry
Coriander
Botanical tea
Ginger
Banana flower
Chickpea
Turmeric 
Dill
Moringa
And many others
There were some promising results for a few different natural galactagogues, specifically moringa and mixed botanical tea, but overall the results were mixed. [5] Researchers concluded that while some natural galactagogues may benefit infant weight and milk volume, more research is needed to understand the magnitude of these effects. 
While this may not be the answer you were hoping for, know that there are a handful of other ways to encourage adequate milk supply. Research shows that breastfeeding frequently and completely draining the breasts can promote milk production, as well as the use of some prescription medications. [6] Eating a balanced diet while breastfeeding is also extremely beneficial for your health and the health of your baby. A balanced diet should include a wide variety of foods, including fruits, vegetables, whole grains, proteins, and healthy fats. [1,4] 
Water and Caloric Intake
While we can't say for sure whether or not certain foods will improve your milk supply, we do know that hydration and caloric intake are extremely important while breastfeeding. It's recommended that anyone nursing consume an additional 450 to 500 calories per day, according to ACOG. [1] Your body also needs to be adequately hydrated in order to produce breast milk, which is approximately 87% water. [7] A good rule of thumb is to drink a glass of water each time you breastfeed. If that sounds unattainable to you, eating hydrating foods and supplementing with electrolytes are other great ways to support your water intake. Some hydrating food options include watermelon, cucumber, grapefruit, skim milk, broth, and others. 
Postnatal Vitamins for Breastfeeding Support
More research is needed to confirm whether or not specific foods can actually increase breast milk production. If you are concerned about how much milk you're producing or how much your baby is eating, you should speak to a healthcare provider. Three tips I can give you are to drink plenty of water, eat a balanced diet, and increase your caloric intake. Sometimes your healthcare provider may suggest continuing to take a prenatal vitamin or postnatal vitamin to support the high nutritional demand during breastfeeding. [1] Have more questions about postpartum life or nutrition? Check out the Natalist blog. 
References:
Breastfeeding Your Baby. ACOG. Updated May 2021. URL. Accessed July 2023. 
Infant and Young Child Feeding: Model Chapter for Textbooks for Medical Students and Allied Health Professionals. Geneva: World Health Organization; 2009. SESSION 2, The physiological basis of breastfeeding. Available from: https://www.ncbi.nlm.nih.gov/books/NBK148970/
Baby's Hunger Cues. WIC Breastfeeding Support, U.S. Department of Agriculture. Accessed July 2023. URL. 
Francesca Bravi and others, Impact of maternal nutrition on breast-milk composition: a systematic review, The American Journal of Clinical Nutrition, Volume 104, Issue 3, September 2016, Pages 646–662, https://doi.org/10.3945/ajcn.115.120881
Foong SC, Tan ML, Foong WC, Marasco LA, Ho JJ, Ong JH. Oral galactagogues (natural therapies or drugs) for increasing breast milk production in mothers of non-hospitalised term infants. Cochrane Database Syst Rev. 2020;5(5):CD011505. Published 2020 May 18. doi:10.1002/14651858.CD011505.pub2
Kent JC, Prime DK, Garbin CP. Principles for maintaining or increasing breast milk production. J Obstet Gynecol Neonatal Nurs. 2012;41(1):114-121. doi:10.1111/j.1552-6909.2011.01313.x
Martin CR, Ling PR, Blackburn GL. Review of Infant Feeding: Key Features of Breast Milk and Infant Formula. Nutrients. 2016;8(5):279. Published 2016 May 11. doi:10.3390/nu8050279
Shop Products From This Article
Subscribe & Save $5.00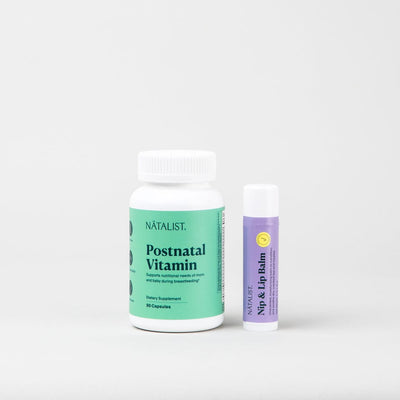 Extra 10% off your first delivery when you subscribe with code SEPT23
$55 $45
Subscribe & Save $3.00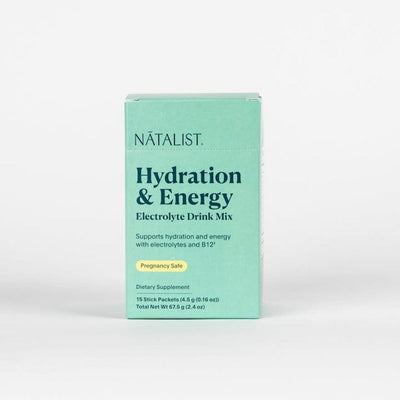 Extra 10% off your first delivery when you subscribe with code SEPT23
$32