Pregnancy Workouts: Safe Exercises During Pregnancy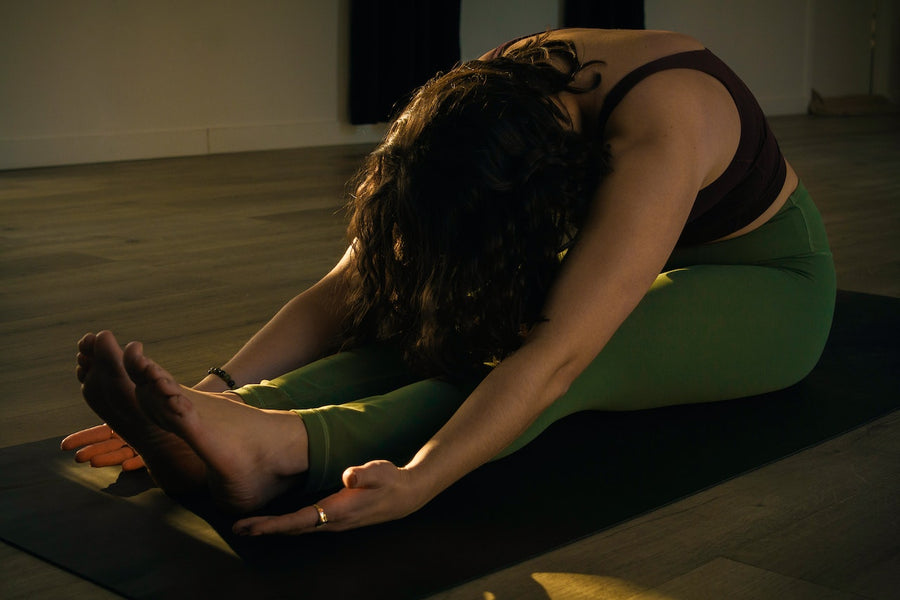 By Dr. Kenosha Gleaton, OBGYN
Maintaining a healthy lifestyle, including being physically active, is a great way to promote a healthy pregnancy. Moving your body can help relieve stress, anxiety, pain, and can encourage a healthier body. [1-2] However, not all exercises are safe when you have an ever growing bump throwing off your center of gravity and utilizing more of your blood, oxygen, and energy. [1] That's why it's important to stick to pregnancy-safe exercises that are less likely to cause exhaustion, injury, or harm to yourself and your baby. You should always consult with a healthcare provider before making any changes to your exercise routine, but I'm here to give you a basic overview of what workouts are generally considered safe and unsafe for pregnancy. 
Benefits of Exercise During Pregnancy
For most people, physical activity during pregnancy is considered safe and healthy. Normal physical activity and light exercise have not been shown to increase the risk of pregnancy complications such as miscarriage, low birth weight, or preterm labor. [1] Additionally, there are some benefits of exercising while pregnant, including [1]:
Supporting postpartum weight loss
Improving overall fitness
Strengthening the heart and blood vessels
Promoting healthy pregnancy weight gain
Decreasing the risk of gestational diabetes, preeclampsia, and cesarean birth
Reducing back pain
Easing constipation
Who Shouldn't Exercise During Pregnancy?
Exercise during pregnancy can have many benefits, however, this may not be the case for everybody. Those with underlying conditions or complications should avoid exercising during pregnancy, unless told otherwise by their provider. These conditions include [1]:
Cerclage (stitching up the cervical opening to prevent preterm birth)
Some heart and lung conditions
Placenta previa after 26 weeks of pregnancy
Preeclampsia or pregnancy-induced hypertension
Severe anemia
You should speak to your healthcare provider if you have questions or concerns about your ability to exercise.
Safe Exercises During Pregnancy
So what exercises are safe during pregnancy? There are many options for meeting recommended guidelines while avoiding dangerous or potentially harmful activities. As always, any exercise or new activities should be approved by your healthcare provider, but the following are generally considered safe for pregnant people [1-2]:
Walking
Walking is a great low-impact exercise that can be done almost anywhere, requiring little to no equipment. In order to reach a moderate-intensity level of activity, you can opt for walking with ankle weights or upping your speed and going on a brisk walk to work more of your muscles. Make sure you're wearing comfortable and supportive shoes and avoid walking outside in extreme temperatures. 
Water Workouts
Swimming, water aerobics, and other water workouts are a great way to use many of your muscles without as much impact or strain. Being in water is much easier on the joints and can provide physical relief as additional pregnancy weight is supported. One study also found that water exercise during pregnancy increased quality of life and improved mental health for some respondents. [3] 
Pregnancy Yoga and Pilates
Some forms of yoga and pilates can be modified to accommodate for pregnancy. These practices can help reduce stress, improve flexibility, and promote focused breathing. Make sure you avoid lying on your back for long periods of time, and avoid putting any stress on the abdomen. "Hot" yoga and pilates classes should always be avoided during pregnancy. 
Stationary Bicycling
A stationary bike is an excellent choice for exercise for many during pregnancy. Not only does cycling keep you from standing for long periods of time, but stationary bikes offer a safe alternative to a standard bike. As your balance changes during pregnancy, it's important to stick to activities that are less likely to end in a fall or injury. A standard bike is much more likely to result in an injury. 
Safe Ab Exercises During Pregnancy
Core strengthening exercises are often an area of concern for pregnant or postpartum people. It's true that strong abdominal muscles can alter the way you carry during pregnancy and may alter how your body changes after delivery. [4] Learn more about pregnant belly stages here.
The issue is that not all core exercises are recommended during pregnancy. Certain movements, such as crunching or twisting the abdominal muscles, may not be comfortable or safe for pregnancy. Fortunately, there are ways to engage the core muscles without using these movements. Opt for spinal circles on a yoga ball, modified versions of planks, bird-dog stretches, and other exercises. Think about bringing your knees to your stomach or sides rather than bringing your stomach to your knees. These small changes in movement can be useful for finding the optimal pregnancy-safe exercises. 
If you are an experienced athlete and are interested in keeping up your usual routines, speak to a healthcare provider. You may be able to continue certain activities during pregnancy. 
Safety Precautions When Exercising
It's vital that you always watch for warning signs when working out and take additional safety precautions to avoid overheating, harming, or overexerting yourself. If you notice the following symptoms when exercising, stop what you're doing and seek out a professional quickly [1-2]:
Feeling dizzy or faint
Experiencing vaginal bleeding
Headache
Chest pain
Calf pain or swelling
Muscle weakness
Uterine contractions
Fluid gushing or leaking from the vagina
Additionally, it's important to take certain safety precautions when exercising, such as [1]:
Wearing proper clothing: comfortable shoes, a supportive sports bra, and in some cases, a support band for your belly. 
Drink plenty of water: Hydrating is so important during, before, and after exercising. You can also support hydration by drinking electrolytes.
Avoid extreme temperatures: Becoming overheated can be dangerous. Avoid exercising in extreme temperatures and wear loose clothing. 
Avoid standing still or lying flat on your back for extended periods of time. 
Learn about what exercises to avoid during pregnancy. 

Support a Healthy Pregnancy with Natalist
Whether you've set a goal to maintain your pre-pregnancy cardiovascular health, or if your goal is to just move your body a little bit more every day, exercise is a great way to support your health. It's important to stick to pregnancy-safe exercises that minimize the risk of injury or harm while helping you feel your best. At Natalist, we are here to support you through every stage of your reproductive journey. Stay hydrated with our nourishing drink mixes, support nutrition with prenatal daily packets, or treat yourself with self-care products. 
References:
Exercise During Pregnancy. ACOG. FAQ119. March 2022. https://www.acog.org/womens-health/faqs/exercise-during-pregnancy
Connell G, Weis CA, Hollman H, Nissen K, Verville L, Cancelliere C. Physical activity throughout pregnancy: guideline critical appraisal and implementation tool. J Can Chiropr Assoc. 2021;65(1):50-58.
Rodríguez-Blanque R, Aguilar-Cordero MJ, Marín-Jiménez AE, Menor-Rodríguez MJ, Montiel-Troya M, Sánchez-García JC. Water Exercise and Quality of Life in Pregnancy: A Randomised Clinical Trial. Int J Environ Res Public Health. 2020;17(4):1288. Published 2020 Feb 17. doi:10.3390/ijerph17041288
Taylor, M. Wu, J. Your Pregnant Belly Size and Shape. What to Expect. June 2021. https://www.whattoexpect.com/pregnancy/ask-heidi/week-31/size-and-shape.aspx
Shop Products From This Article
Subscribe & Save $3.00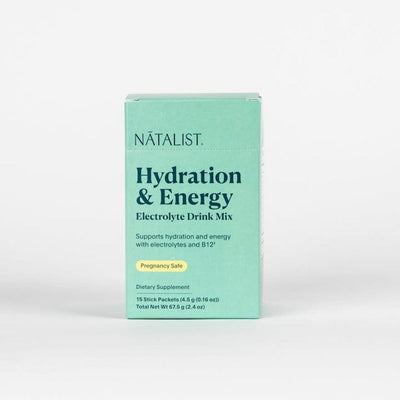 Caffeine-free & sugar-free energy support‡
$32