Exercises to Avoid During Pregnancy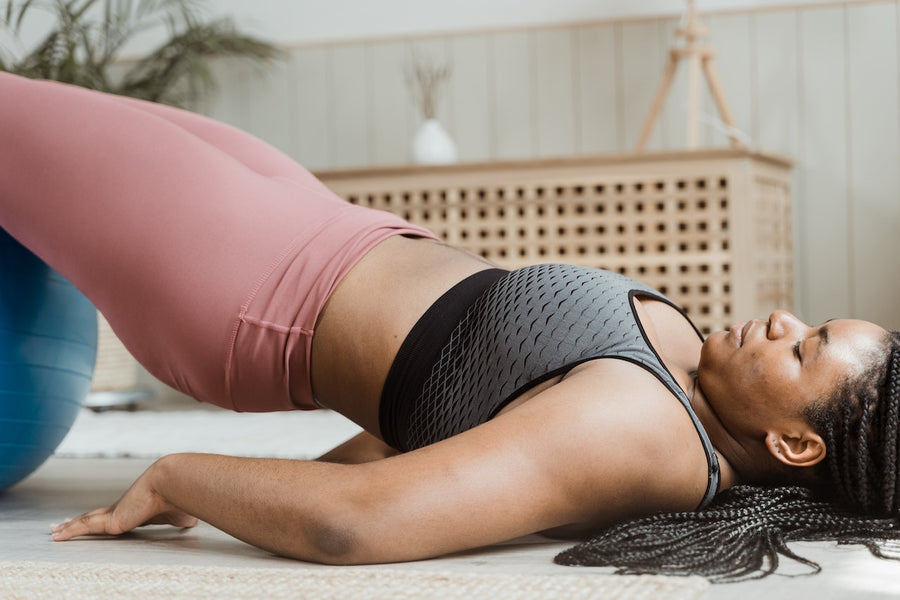 By Dr. Kenosha Gleaton, OBGYN
Maintaining a healthy lifestyle during pregnancy is a great way to promote positive outcomes for yourself and your child. While many of your pre-pregnancy habits can remain the same, there are some things that you will need to consider, change, or stop doing once you become pregnant. Let's talk about what exercises you should avoid during pregnancy and why. 
Exercise & Pregnancy
If you are recently pregnant or you're trying to conceive, you may be wondering how your exercise routine is going to change. This is highly dependent on how and where you exercise, as well as how your pregnancy is progressing. You should always check with your healthcare provider if you have any questions or concerns about your pregnancy, exercise, or general health, but I'm happy to summarize some basics so you can feel more informed. 
First things first, exercise during pregnancy is healthy and encouraged for most people. In fact, regular exercise is thought to reduce back pain, ease constipation, improve fitness, promote healthy weight gain, decrease the risk of some pregnancy complications, and more. [1] However, if you have a high-risk pregnancy or have certain underlying conditions, such as lung disease, high blood pressure, placenta previa, etc. you may be advised against exercising during pregnancy. [1] Learn about weight gain during pregnancy. 
Which Month to Start Exercise During Pregnancy
When to start exercising is entirely up to you, however it's recommended that most people get at least 150 minutes of moderate-intensity aerobic activity every week, including pregnant people. [1] For most, it's safe to continue (or begin) exercising as early as day one of your pregnancy. If you are new to exercising, you should start slowly and avoid pushing yourself to total exhaustion. [1] Even a short walk around the neighborhood is a good place to start.
Exercises to Avoid During Pregnancy
So, we know of the benefits that exercise can have during pregnancy, but what exercises should be avoided, and why? What many people fail to consider when thinking about their exercise routine is the way your joints, balance, and breathing are all impacted by pregnancy. The physical and physiological changes of pregnancy lead to relaxed joints and ligaments, a shifted center of gravity, and an increase in breathing rate. [1] All of these changes have the potential to increase your risk of injury or complications, especially if you're doing unsafe exercises. [1] Here are some exercises you should avoid during pregnancy. 
Core Exercises to Avoid During Pregnancy
If you're hoping to target your core muscles to support your bump or encourage healthy weight gain, you're not alone. Core exercises during pregnancy and postpartum are some of the most commonly searched exercises, and they can actually provide some benefits outside of having a toned belly. [2] Strong abdominal muscles can actually cause someone to carry a bit higher or closer to their body, rather than lower and extended far out (but keep in mind that pregnant bellies can look different from person to person, and that's okay!) [2] The issue with core exercises is that many people only picture sit-ups, crunches, or russian twists, which should actually be avoided. It's best to avoid any type of crunching or twisting of the abdomen, especially in the second and third trimesters. [3] It's also recommended that pregnant people avoid lying flat on their back for long periods of time as this can restrict blood flow. [1] One great way to engage the core that is pregnancy-safe is the use of a yoga ball. Talk to your provider about other safe options for core exercises. Curious about strength training during pregnancy? Learn more here.
High-Impact Activities
As already stated, your ligaments relax during pregnancy as a result of increased hormones. This is your body's way of preparing for labor and a growing uterus, but it can also increase your risk of injury. Having added mobility in the joints may sound like a positive thing, but it can be easier than you'd realize to overextend and hurt yourself. This is why it's best to avoid most high-impact activities, including any jerky or bouncy motions. [1] For example: jumping, running, burpees, etc.
Hot Yoga, Hot Pilates, or Hot Outdoor Activities
Overheating can be very dangerous, especially during pregnancy. It's best to avoid attending any "hot" yoga, pilates, or other workout classes. Typically these classes involve performing yoga or another activity in a very hot and humid environment. It's also best to avoid becoming overheated in general, so make sure you're drinking plenty of water when being physically active, wear loose-fitting clothing, and exercise in a temperature controlled environment or mild-weathered days. [1] 
Contact Sports
While they can be a great workout, there are a lot of dangers associated with contact sports that are out of your control. If there is a high probability of falling or getting hit in the abdomen, you should avoid that activity. [1] This includes boxing, soccer, ice hockey, and other sports, especially if you aren't wearing protective gear. It's best to avoid the risk and stick to sports or exercises you have more control over, such as swimming, walking, using a stationary bike, etc. In addition, most providers recommend avoiding any sport or activity that has a high risk of falling. [1] This includes downhill skiing, water skiing, etc. 
Safe Exercises During Pregnancy
So what exercises are safe during pregnancy? There are still many options for being active, including [1,3]:
Walking
Swimming
Yoga or pilates: Some forms of yoga and pilates can be modified to accommodate for pregnancy. Make sure you avoid lying on your back for long periods of time, and avoid putting any stress on the abdomen. 
Stationary bicycling: Opting for a stationary bike is a great way to work your muscles without the dangers of a standard bicycle. 
Safe core exercises: I've gone over what to avoid when focusing on your core, but there are also some exercises that are likely safe for pregnancy. This includes seated spinal circles, supported side angle, modified planks, bird-dog poses, and others. The idea is to keep your abdominal muscles engaged without twisting or crunching. Using a yoga ball can be very helpful for some of these exercises. 
As always, you should check with a provider before altering your exercise routine. Some of these exercises may not be right for everybody depending on your health, body, and complication risk. You should always have water nearby when exercising and stay as temperature controlled as possible. Want to know more about exercising during the postpartum period? Find out more here → 
Support a Healthy Pregnancy with Natalist
Whether you've set a goal to maintain the strength you had pre-pregnancy, or if your goal is to just move your body a little bit more every day, exercise is a great way to support your health. It's important to stick to pregnancy-safe exercises that minimize the risk of injury or harm while helping you feel your best. At Natalist, we are here to support you through every stage of your reproductive journey. Stay hydrated while you're exercising with our hydration & energy drink mix, support nutrition with prenatal daily packets, or treat yourself with self-care products. Whatever you need, we've got you covered! 
References:
Exercise During Pregnancy. ACOG. FAQ119. March 2022. https://www.acog.org/womens-health/faqs/exercise-during-pregnancy
Taylor, M. Wu, J. Your Pregnant Belly Size and Shape. What to Expect. June 2021. https://www.whattoexpect.com/pregnancy/ask-heidi/week-31/size-and-shape.aspx
Connell G, Weis CA, Hollman H, Nissen K, Verville L, Cancelliere C. Physical activity throughout pregnancy: guideline critical appraisal and implementation tool. J Can Chiropr Assoc. 2021;65(1):50-58.
Shop Products From This Article
Subscribe & Save $3.00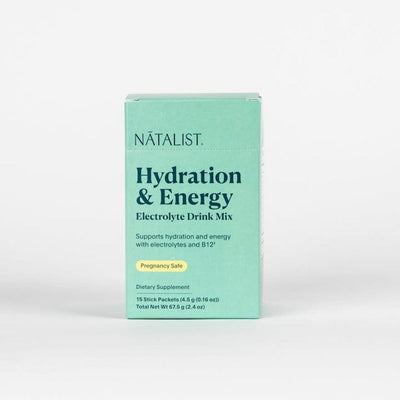 Caffeine-free & sugar-free energy support‡
$32