A Guide to Postpartum Exercise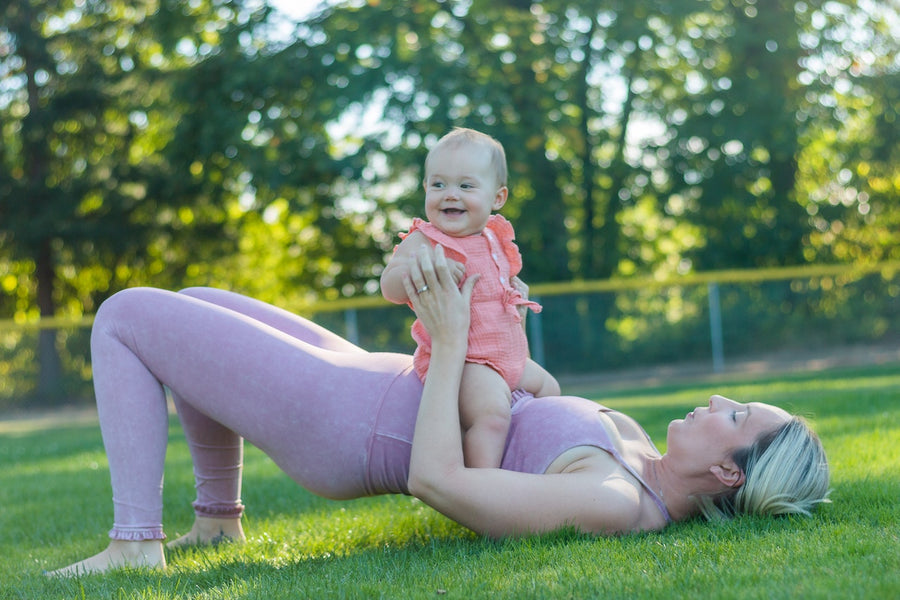 By Dr. Kenosha Gleaton, OBGYN
How to Begin Exercising Again After Giving Birth
Getting back into your old routines or even starting new routines after giving birth can be equally exciting and challenging. Many people want to bounce back to their pre-pregnancy body and activities as quickly as possible, but that's not always the best idea. The postpartum period is still a time of healing, so it's important to ease into certain activities as your body adjusts. Let's talk a bit about postpartum exercise. 
When Can I Exercise Postpartum?
If you had a vaginal delivery with no complications and a healthy pregnancy, you likely will be able to start exercising soon after you give birth. [1] Some people may only need a few days to feel ready, while others may need longer. If you had any complications during your pregnancy or delivery, or if you had a cesarean birth, you should check with a healthcare provider before starting any physical activity. [1] 
How Much Should I Exercise After Pregnancy?
When you have been cleared to start exercising, it's important to ease into new activities while your body continues to recover from childbirth. Aim to be active for at least 20 to 30 minutes every day, starting with gentle exercises and slowly adding in moderate-intensity exercise as you see fit. [1] Everyone's abilities postpartum can look different depending on their activity level before and during pregnancy. Those who continued to be very active during pregnancy may be able to work up to more vigorous workouts more quickly than others. 
Eventually, you should aim to get at least 150 minutes of moderate-intensity aerobic activity every week. [1] This can be divided up into multiple workouts to fit your lifestyle.
Benefits of Postpartum Exercise
In general, exercise is a great way to support cardiovascular health, brain health, weight management, strong muscles and bones, and more. [2] Exercise also has unique benefits for those who are postpartum, including [1]:
Promoting sleep
Relieving stress
Preventing postpartum depression
Boosting energy
Strengthening and toning abdominal muscles
Aids in losing extra pregnancy weight (Read how to lose weight while breastfeeding)

Postpartum Exercises
So what does a postpartum workout plan look like? Exercise can vary from person to person depending on your goals, abilities, and hobbies. The great part about exercising is that pretty much any movement is going to be beneficial for your body. If you have specific concerns about your workouts or goals, be sure to speak to a healthcare provider. 
Core Exercises
Core exercises are often the go-to for those hoping to tone or strengthen their stomach after giving birth. I want to point out that there are definitely ways to encourage strong abdominal muscles, but it's important to remember that some parts of the body may never return to their pre pregnancy state. [3] It's completely normal to experience a larger waistline, softer stomach, and wider hips after pregnancy. [3] That being said, some research shows that certain abdominal exercises can help improve the strength and function of the core. [4] Research also suggests that certain exercises can be helpful in the recovery of diastasis recti, the separation of the stomach muscles after pregnancy. [4] Some core exercises to try include:
Leg extensions/ leg lifts
Heel slides
Proper breathing techniques
Toe taps
Bird dog 
Planks
Pelvic Floor Exercises
Another commonly targeted area during postpartum exercise is the pelvic floor. Kegel exercises and other muscle-strengthening exercises can help tone the muscles of the pelvic floor, potentially improving incontinence, prolapse, perineal healing, and more. [5] In order to do a Kegel, it's important that you know how to target your pelvic floor muscles. Some common ways to find these muscles are to stop the flow of pee (don't do this often) or to insert a finger into the vagina and squeeze the muscles around it. [5] To then perform Kegel exercises, you can lift and hold your pelvic floor muscles for a few seconds while sitting, laying down, or standing, then relax them for a few seconds. [5] Repeat this a few times and you've officially completed a set of Kegels! 
Aerobic Activity
Once you've been given the green light to work out again, the eventual goal should be to complete about 150 minutes of aerobic activity every week. [1] Aerobic exercise involves moving large muscles of the body, such as the arms and legs, in a rhythmic way. Some common options for aerobic exercise include walking, jogging, cycling, swimming, or using equipment such as a rowing machine, stair climber, elliptical, or treadmill. [6] Aerobic activities are great for building stronger bones, improving muscle strength, balance, mental function, and supporting overall health. [6] 
Tips for Working Out After Pregnancy
Beginning to exercise again after giving birth can seem daunting, but there are ways to make it a more pleasurable, stress-free experience. Here are a few tips for exercising postpartum [1]:
Start slow: Don't rush yourself into any new activities and set reasonable goals for yourself. As resilient as our bodies are, it's normal to have to ease your way into activities again after giving birth. Start with a walk around the block or some easy yoga stretches before you dive into running, weight training, and other strenuous activities. 
Stay comfortable: Wear loose-fitting clothing that can help you regulate your body temperature and wear a supportive bra to protect your breasts.
Stay hydrated: Water is a must when exercising, especially if you're breastfeeding. It's important to replenish fluids lost in breast milk and sweat. Keep a water bottle handy so you can hydrate during, before, and after your workouts. 
Breastfeed before: If you're breastfeeding, attempt to nurse or express your milk before you exercise. This can help avoid engorged breasts which may lead to discomfort during your workout.
Fuel your body: When exercising, it's extremely important that you're fueling your body with enough food and nutrients to support healthy functioning. If you're breastfeeding, it's recommended that you consume close to 500 additional calories every day to make up for calories lost in breast milk. If you're burning a lot of calories while working out, it's especially important that you're eating balanced meals with plenty of protein, fiber, carbohydrates, fruits, and vegetables.  Learn more about what to eat while breastfeeding.
Support your muscles: When you do begin to workout again, you may end up using muscles you haven't worked with in a while. Additionally, your body may still be sore and healing from childbirth. Protect your body and muscles by stretching before and after a workout. You may also want to consider supplementing with electrolytes to encourage hydration and muscle relaxation. Natalist Drink Mix Duo includes electrolyte packets and magnesium powder to encourage hydration, energy, and muscle relaxation. 
Remember that you should always consult a healthcare provider first before trying any new activities.  
Support Postpartum Goals with Natalist
Whether you've set a goal to regain the strength you had pre-pregnancy, or if your goal is to just move your body a little bit more every day, exercise is a great way to support your health. Pregnancy causes a lot of changes that are out of our control, but deciding to exercise again after giving birth can be healing both physically and mentally. At Natalist, we are here to support you through every stage of your reproductive journey. Check out our postpartum collection for self-care products to pamper yourself, or support your health goals with breastfeeding-safe drinks and postnatal vitamins. 
References:
Exercise After Pregnancy. ACOG. FAQ131. August 2022. URL. 
Benefits of Physical Activity. CDC U.S. Department of Health & Human Services. August 2023. URL. 
Dugdale, D. Zieve, D. Losing weight after pregnancy. Medline Plus. October 2021. URL. 
Laframboise FC, Schlaff RA, Baruth M. Postpartum Exercise Intervention Targeting Diastasis Recti Abdominis. Int J Exerc Sci. 2021;14(3):400-409. Published 2021 Apr 1.
Kegel Exercises. Cleveland Clinic. February 2023. URL.
Aerobic Exercise. Cleveland Clinic. August 2023. URL.
Shop Products From This Article
Subscribe & Save $3.00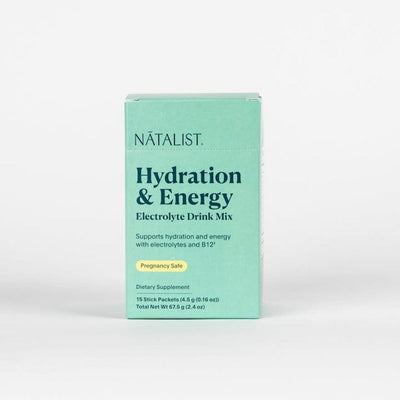 Caffeine-free & sugar-free energy support‡
$32
Subscribe & Save $7.00
Bundle & save on postpartum support
$85 $68