Preparing for Pregnancy with a Thyroid Condition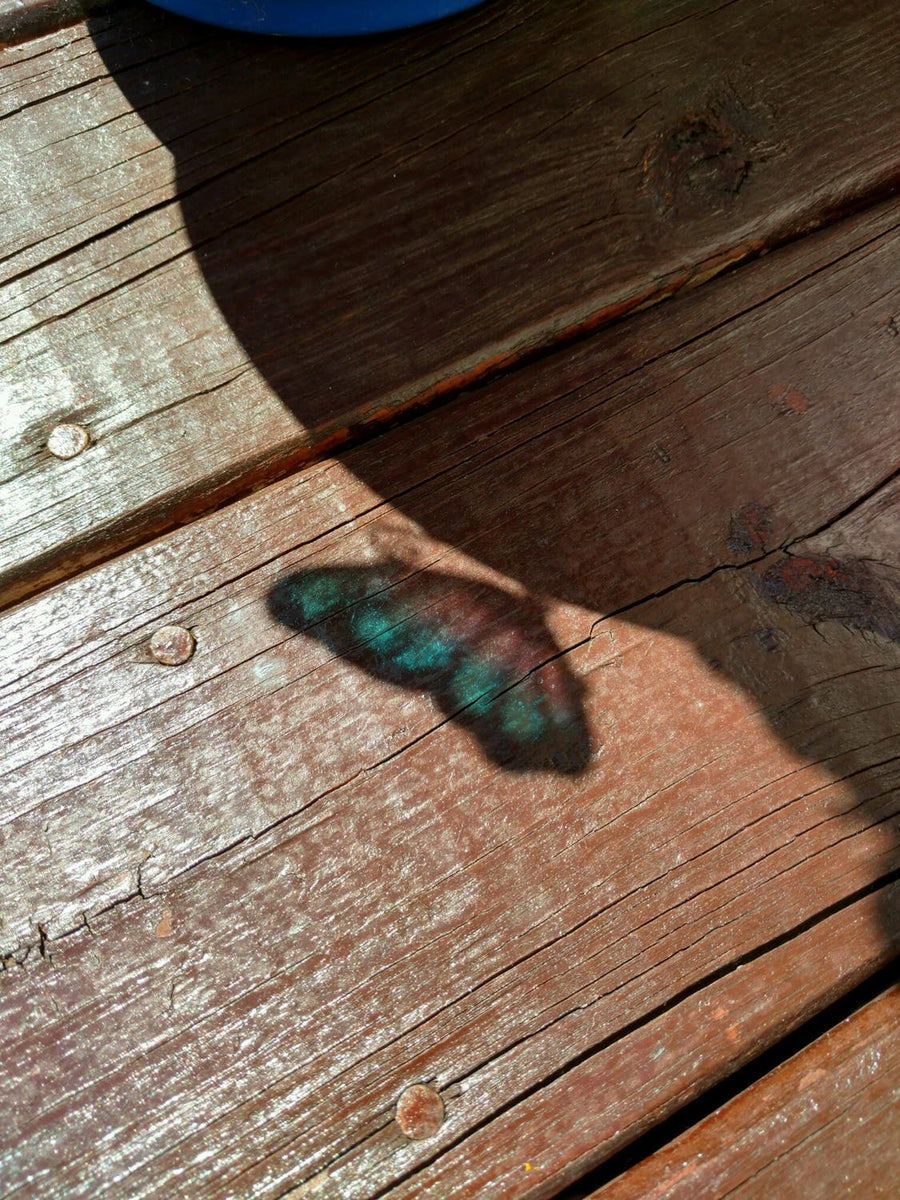 By Sapna Shah, MD at Paloma Health
You already know there is a lot to consider when thinking about becoming pregnant. Not only are you making plans and saving up for this new addition, but you're trying to keep your health in check, too. For people with a chronic health condition like hypothyroidism, there is even more planning involved. But rest assured, with the proper steps, you can successfully manage your thyroid while ensuring the health of you and your baby.
Overview of hypothyroidism
The thyroid is a small, butterfly-shaped gland that lives at the nape of your neck. As part of the endocrine system, the thyroid gland helps regulate the body's cellular metabolism. When your thyroid hormone production drops, your body processes slow down and change, affecting every system in your body.
Common signs and symptoms of hypothyroidism include:
Brain fog
Cold intolerance
Constipation
Depression
Dry skin
Elevated blood cholesterol level
Fatigue
Goiter
Irregular menstrual periods
Joint pain, stiffness, or swelling
Muscle aches, tenderness, and stiffness
Slowed heart rate
Thinning hair
Weight gain
Hypothyroidism has several causes, the most common of which is an autoimmune condition called Hashimoto's thyroiditis. In Hashimoto's, the immune system mistakenly attacks the thyroid gland, eventually causing it to fail.
Why optimizing your thyroid matters for pregnancy
Every woman's journey to conception is unique. There is no prescribed timeline for how long it will take to get pregnant —with or without hypothyroidism. We do know that hypothyroidism or Hashimoto's can cause complications when trying to conceive.
Women who have thyroid dysfunction often struggle with menstrual irregularities and anovulatory cycles. Anovulation is where everything about your menstrual cycle appears normal except that your ovaries never release an egg during ovulation. Thus, while you likely had a normal cycle that ended in a regular period, you never had the opportunity to conceive. 
Thyroid hormones are also intricately interconnected with estrogen and progesterone, your primary sex hormones. These hormones play an essential role in preparing your body for pregnancy and helping you carry a baby.
Most people with hypothyroidism and Hashimoto's (an autoimmune condition that can cause hypothyroidism) usually need to take thyroid hormone replacement medication for the rest of their life. Ensuring you are on the correct dose before getting pregnant helps to improve your chances of conception. It will keep your baby healthy, too. 
Pregnancy risks associated with hypothyroidism
There are several pregnancy complications associated with hypothyroidism, including:
"Thyroid antibodies are not always included in the initial fertility workup," says Dr. Nisha Jayani of Paloma Health. "However, this marker is important because its presence may double the risk of recurrent miscarriage. If you test this early on, it allows for it to be addressed, giving you a higher chance of conception and a lower risk of miscarriage."
Treatment with thyroid hormone replacement medication significantly decreases the incidence of miscarriage and preterm labor.
How to manage hypothyroidism
Hypothyroidism is treatable in almost everyone with thyroid hormone replacement medication. This medication replaces the thyroid hormones that your body is not producing. There are many different types and brands of thyroid hormone medication, but no one-size-fits-all. We believe the best medication option is the one that works the most safely and most effectively for each patient individually. It would be best to work with your thyroid doctor to determine which medication is best for you. Beyond taking thyroid hormones, you can support your thyroid function with good sleep, proper nutrition, movement, and stress management.
Trying to conceive with hypothyroidism
Prioritize your health before you conceive
Once you decide to have a baby, it can be tempting to start trying to conceive right away. But before you attempt to get pregnant, you want to make sure your health is in order for both you and your future baby. Many experts agree that women should take about six months to optimize their health before trying to conceive.
Meet with your care team
One of the first things you to do before trying to conceive is to see your thyroid doctor and your OB/GYN. 
Your OB/GYN is a necessary part of your pregnancy care team. They can offer preconception counseling, perform a physical exam if needed, and help you get started on the right supplements to support your pregnancy. 
Your thyroid doctor will want to make sure your thyroid hormone levels are optimal. You can use an at-home thyroid test to monitor your thyroid-stimulating hormone (TSH), free T3, free T4, and TPO antibodies before, during, and after pregnancy. The American Thyroid Association recommends that your dose of thyroid medication adjusts so that your thyroid-stimulating hormone (TSH) is below 2.5 mIU/L before conception. If it is higher than that value, your doctor may increase your dosage until your TSH is in an appropriate range. 
Thyroid hormone levels change as the baby grows. If you do not maintain ideal thyroid hormone levels, your baby may be at risk for problems like congenital hypothyroidism. Therefore, your medication dosage will likely need to be adjusted. Your OB/GYN and thyroid doctor should stay in communication about your thyroid labs and medication needs. 
Take the right prenatal vitamins for your thyroid condition
All women need to be on a prenatal vitamin before conceiving to ensure they have vital nutrients to support a growing baby. However, not all prenatal vitamins are the same, nor are they all safe for every person.
Folic acid (Folate)
One of the primary nutrients pregnant women require is folate. This crucial nutrient helps the nervous system in a baby develop, so it is vital in preventing neurological deficiencies. However, not all women can metabolize folic acid effectively. 
According to the National Institute of Health (NIH), nearly 25 percent of Americans have a mutation in the MTHFR gene (methylenetetrahydrofolate reductase). This enzyme is necessary to help the body metabolize folic acid properly. Still, if you have a defect in this gene, it can make it hard for your body to utilize folic acid. 
People with thyroid conditions and autoimmune disorders are more likely to have MTHFR defects. So before you conceive, you may want to undergo testing to see if you have the MTHFR mutation. If you do, you may want to take methylfolate, the natural form of folic acid that your body can utilize. Even if you don't have MTHFR testing, many doctors recommend taking methylfolate anyway, especially if you have a thyroid condition.
Iodine
Iodine is one of the foundational building blocks of thyroid hormone. You want to make sure your iodine levels are sufficient, especially in early pregnancy when iodine needs increase. Suppose you have hypothyroidism unrelated to a thyroidectomy or radioactive iodine treatment. In that case, your doctor may want to test your iodine levels. If you are low in iodine, you may need to take a prenatal vitamin with at least 150 μg of iodine. The American Thyroid Association and The American Academy of Pediatrics recommend you continue to take iodine if you breastfeed, also.
Confirm your pregnancy as early as possible
Once you start trying to conceive, take a home pregnancy test right away if you suspect you are pregnant or missed your period. If it is positive, have the test confirmed at your doctor's office as well. It is essential to do this even before they schedule your first ultrasound at about eight weeks, so you can have your thyroid levels checked.
Retest your thyroid as soon as your pregnancy is confirmed
As soon as you have confirmed your pregnancy and started on your thyroid medication dosage increase, order an at-home thyroid test kit to check your thyroid levels. You will want your TSH to be between 0.1 and 2.5 mIU/L from the point of pregnancy confirmation to the end of your first trimester.
About Dr. Sapna Shah
Dr. Shah is board certified in Internal Medicine and Endocrinology, Diabetes & Metabolism.  On day one of her endocrinology rotation in medical school, Dr. Shah knew that endocrinology was for her.  
Over time, she has developed a special interest and passion for patients with hypothyroidism who are pregnant, trying to conceive or who struggle with infertility.  She herself has struggled with infertility and hypothyroidism, and greatly empathizes with patients who manage these conditions.  She now has a success story of 2 beautiful IVF babies who are her world. 
Women with thyroid conditions like Hashimoto's and hypothyroidism can have very healthy pregnancies and babies with good support. Before trying to conceive, you can schedule a meeting with Dr. Shah or any of Paloma's thyroid doctors to create a personalized preconception plan to make growing your baby a healthy and empowering journey. 
Shop Products From This Article