Why We Developed Pregnancy Test Strips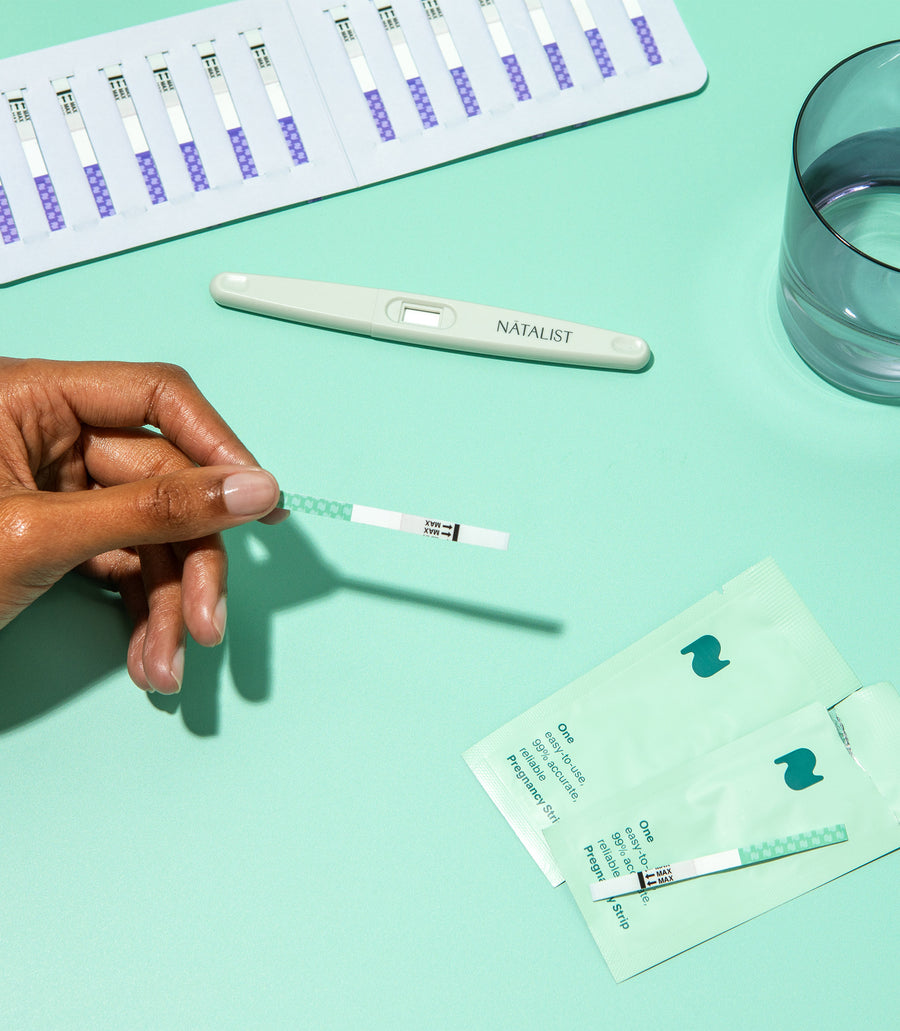 The fertility industry is filled with single-use plastic products that are counterproductive to our organizational dedication to preserving Mother Earth…which is exactly why we developed Natalist Pregnancy Test Strips.
 By product developer and women's rights enthusiast Courteney Bechtel
Today, we are proud to announce we launched Pregnancy Test Strips at CVS and on natalist.com. Pregnancy Test Strips are an easy way to test for pregnancy in the privacy and convenience of your own home—with the added benefits of leaving a smaller footprint on the environment and saving money. 
Earth Friendlier
As a company dedicated to building healthy families, we believe it's our moral imperative to leave the world a better place for our children—and yours. Yet, the single-use products we make are sometimes at odds with that vision. That's the motivation behind the Mother Earth sustainability initiative we launched back in 2020. 
As part of that initiative, we actively work to reduce our footprint by identifying more sustainable manufacturing processes and materials and reducing packaging waste. That commitment was the motivation behind developing our new Pregnancy Test Strips. Because these at-home pregnancy test strips don't have plastic casing, they are better for the environment. Our Pregnancy Test Strips use 81% less plastic than midstream tests and do not produce electronic waste from batteries or other digital components.
Just as accurate as our midstream Pregnancy Tests, a Natalist pregnancy test strip can detect human chorionic gonadotropin (hCG) aka the pregnancy hormone in urine with over 99%* accuracy and works up to six days before the day of your missed period. The only difference between the two tests is in the form factor itself…there's no plastic casing! Of course, it's always important to follow test instructions correctly to ensure accuracy. 
Affordable
Because Natalist Pregnancy Test Strips don't use plastic casing, we save on material costs. And we passed that cost savings on to you—which means our Pregnancy Test Strips are more affordable. One box of Pregnancy Test Strips includes 15 test strips for just $16.00 per box. That's only $1.07 per pregnancy test!
Takeaways
At-home test strips are an easy way to test for pregnancy in the privacy and convenience of your own home.

At-home test strips are affordable at just $1.07 per test.

Natalist Pregnancy Test Strips use 81% less plastic than midstream pregnancy tests and do not produce electronic waste.
*When used up to 3 days before your expected period. Early on in pregnancy, you may not be producing enough hCG for the test to detect. hCG hormone levels soar in early pregnancy, doubling about every two days. The more hCG your body makes, the more likely you are to get a positive result.
Natalist, Your Wellness Partner
Natalist has you covered with a range of high-quality products to support your health and wellness journey. From the delicious and convenient Prenatal Gummies to the accurate and reliable Ovulation Test Strips, and the powerful and effective Magnesium Powder for relaxation and tension support, Natalist has everything you need to prioritize your health. Don't wait another day to start taking charge of your well-being. Shop our full selection and take the first step towards a healthier you!