Getting Pregnant on Clomid® with PCOS
PCOS can make trying to conceive (TTC) difficult. Clomid® is one of the most popular fertility drugs, often used to help women with PCOS ovulate and increase the chances of getting pregnant. Keep reading to learn more about this noninvasive, affordable, oral infertility treatment.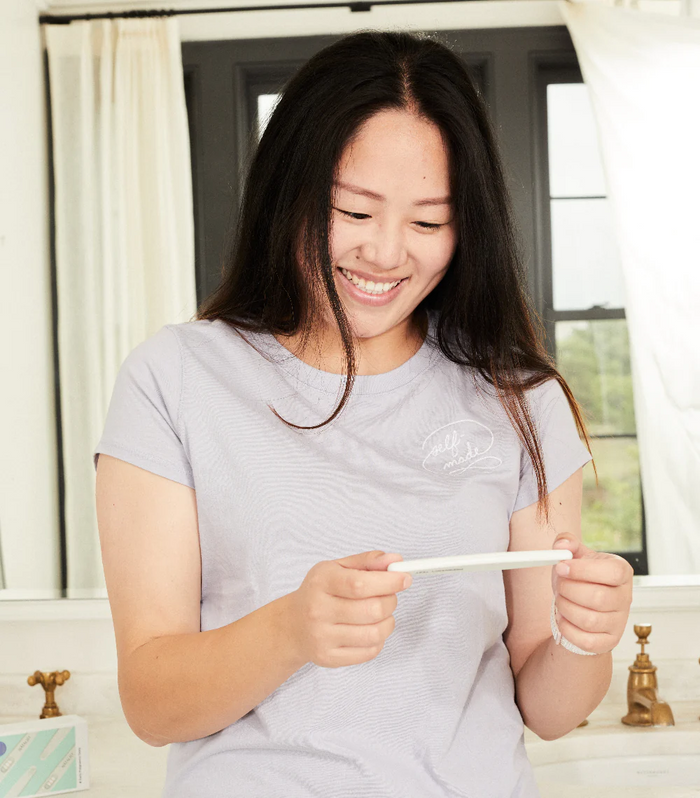 What is PCOS?
Polycystic ovarian syndrome (PCOS) is an endocrine disorder that affects about one in ten women of reproductive age. PCOS can present very differently from person to person, but common symptoms include weight gain, male-pattern hair growth (hair on the chin and face), acne, irregular menstrual cycles, and infertility. In order to diagnose PCOS, two out of three conditions must be met. The three criteria include high levels of male hormones, irregular ovulation, and polycystic ovaries.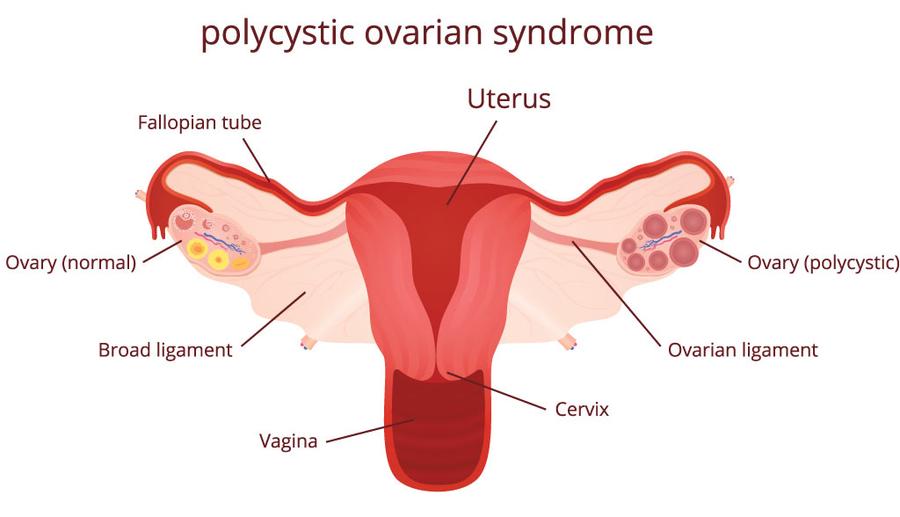 How does PCOS affect fertility and pregnancy outcomes?
People with PCOS often face challenges when managing their fertility and wonder if PCOS affects pregnancy. Getting pregnant requires three key things: the release of a normal egg, the introduction of healthy sperm, and a clear pathway for the two to meet. Unfortunately for many with PCOS, the first step (the release of an egg, AKA ovulation) doesn't occur regularly. This is often caused by the high levels of male hormones associated with PCOS, and is the main reason that PCOS can make TTC so difficult. The bright side is that PCOS is one of the most treatable causes of infertility, and it's all about regulating ovulation.
There are ovulation test kits that can tell you whether or not you're ovulating, but it's hard to know when to start testing if you have an irregular period. It's also possible that ovulation isn't occurring regularly even if menstrual cycles are fairly regular. This is where general management of PCOS and some fertility treatments can be useful. Read our guide on PCOS treatment options for a more holistic overview on TTC, and let's talk about the use of Clomid® and PCOS.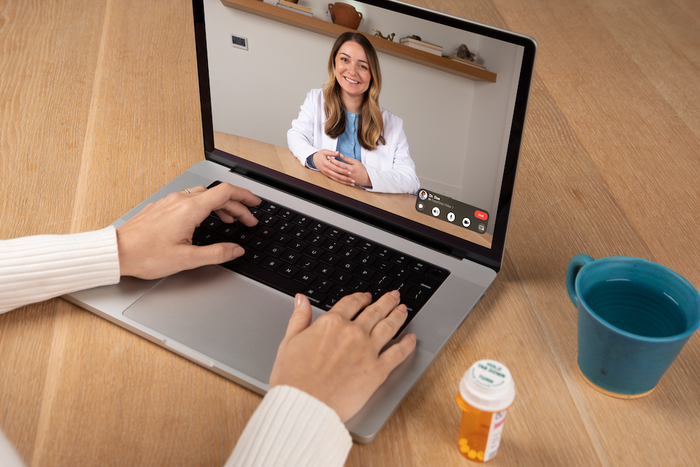 What is Clomid®?
Clomiphene citrate is an oral medication used to treat ovulatory dysfunction in those trying to conceive. Clomiphene is known as an ovulation induction drug, meaning it helps to induce ovulation in some with irregular menstrual cycles or anovulatory cycles. A common brand name of clomiphene citrate is Clomid®.
How Clomid® works
Clomiphene is a selective estrogen receptor modulator (SERM), which means it binds to different receptors in the brain, ovaries, cervix, and endometrium that typically bind with estrogen. This tricks the body into thinking estrogen levels are low and as a result, the brain begins to produce estrogen-boosting hormones. Secretion of luteinizing hormone (LH) and follicle-stimulating hormone (FSH) increases, which cause the ovaries to produce and release mature eggs.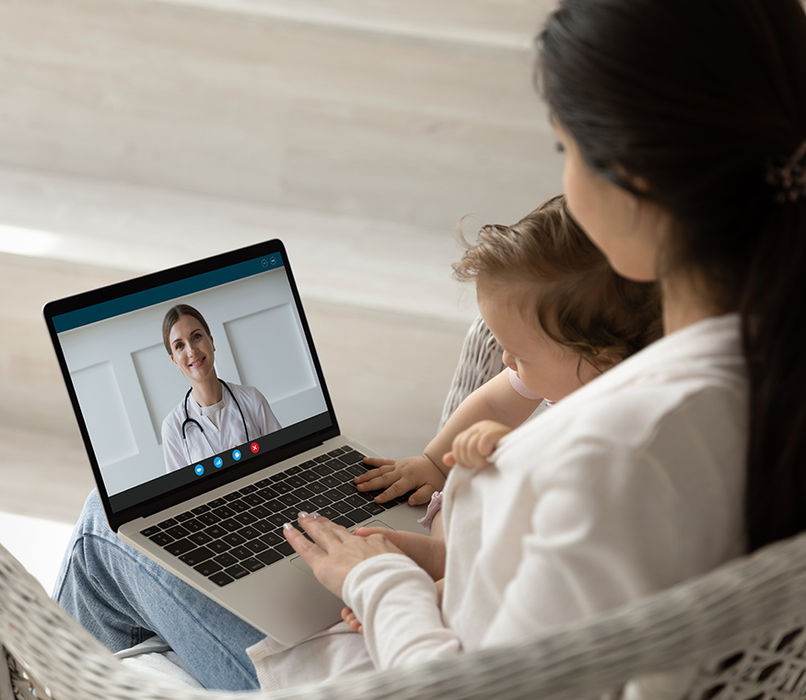 Clomid® side effects
Clomid® has been approved for use by the FDA and is considered a safe medication when used as prescribed. Minor Clomid® side effects may include:
Headaches (1 to 2%)
Breast pain or tenderness (2%)
Hot flashes (10%)
Bloating (6%)
Nausea (3%)
In less than 1% of cases, patients develop a condition known as ovarian hyperstimulation syndrome (OHSS). This is a serious and potentially life threatening condition. You should see a healthcare provider right away if you notice any of the following symptoms:
Stomach pain
Vomiting, diarrhea
Rapid weight gain
Decreased urine output
Rapid heart rate
Shortness of breath
Vision problems
Heavy vaginal bleeding
Clomid® use also increases the chance of multiple pregnancies (twins or triplets). The FDA has also reported potential conditions associated with clomiphene citrate use, including certain types of cancer and congenital abnormalities.
This isn't a complete list of potential side effects. Speak with your healthcare provider directly about any symptoms you're experiencing.
How to take Clomid®
The typical dose for clomiphene citrate is 50 mg orally once a day for five days. In patients with regular menstrual cycles, medication should begin on or around the third to fifth day of menstruation. Clomid® should be stored at room temperature and away from moisture, heat, and light.
In some cases patients may fail to ovulate after taking Clomid®. If this occurs, larger doses may be prescribed for the second cycle of ovulation induction therapy. Speak to your prescribing clinician for specific questions about your medication.
Clomid® costs
The price of ovulation induction medications can vary based on the type of prescription. The average cash price for medications like clomiphene citrate is $15-50/cycle. You can contact your local pharmacy for more information on out-of-pocket costs.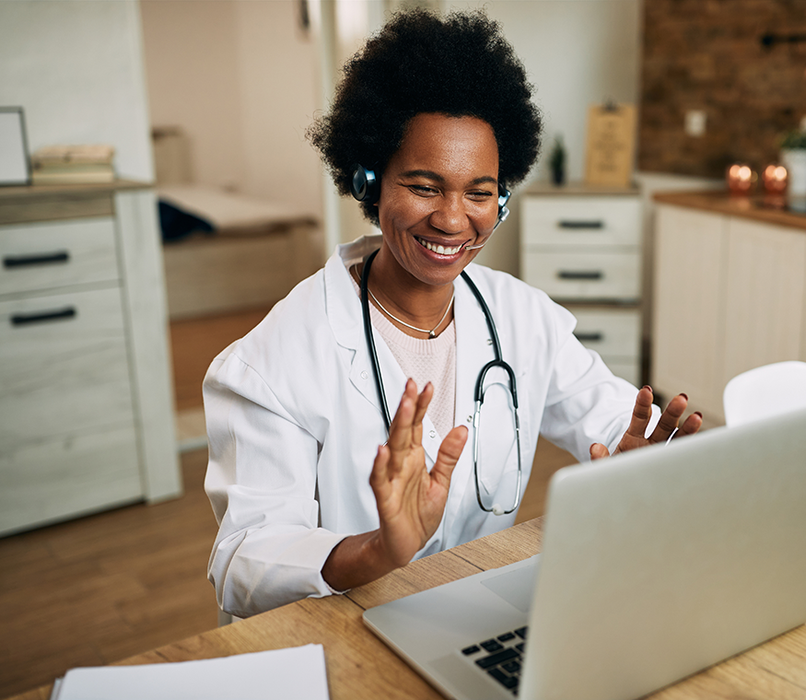 Does Clomid® work for PCOS?
As we know, Clomiphene works by stimulating the release of hormones that help induce ovulation. It also helps to regulate the menstrual cycle for women experiencing irregular ovulation patterns due to PCOS. The efficacy of Clomiphene can be measured in several ways, from stimulating ovulation to live births.
What is the success rate of Clomid® for PCOS?
Research suggests that clomiphene can trigger ovulation in up to 75% of patients with PCOS, resulting in an increase of up to 40% in pregnancies after three cycles of medication. The success rate can, however, vary from person to person, due to various factors including the fertility of the male, the patient's ovarian reserve, and any abnormalities with the uterus or fallopian tubes. As individual results may vary, it's important to consult with your healthcare provider to further discuss treatment options and potential success rates.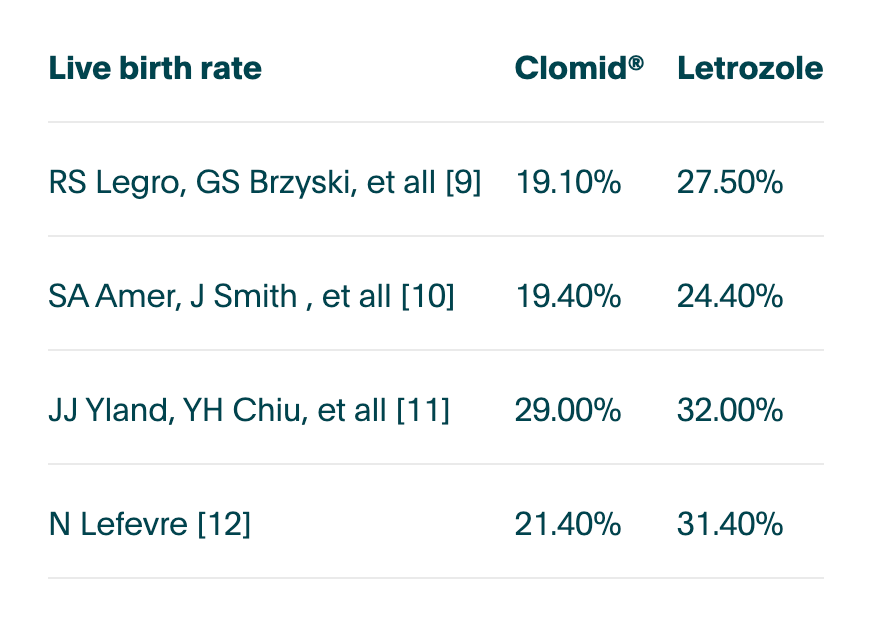 Alternatives to Clomid® for PCOS
Ultimately, not all women find success with ovulation induction. Some women may experience what is referred to as "Clomid® resistance" - where Clomid® fails to induce ovulation as expected. In this case, your primary care provider might recommend taking various supplements in conjunction with clomiphene to increase its efficacy, or they might prescribe you a different medication altogether. 
Clomid® vs. letrozole
Letrozole, originally created for the purpose of reducing estrogen levels to treat breast cancer, is increasingly prescribed for patients with PCOS to induce ovulation. While both medications have shown promising success rates in supporting fertility outcomes, some studies suggest letrozole is actually more effective at increasing the rate of pregnancy as shown in the table.
Supplementing with inositol
Inositol is a naturally occurring sugar that may help improve reproductive outcomes in women with PCOS. Studies have shown that taking an inositol supplement along with clomiphene can increase chances of conception and improve pregnancy success rates. Inositol has also been found to improve insulin sensitivity, reduce androgen levels, and reduce the risk of gestational diabetes in pregnant women with PCOS.
Additional supplements
In addition to inositol, there are several supplements that may also support fertility outcomes when taken with clomiphene. These include:
Omega-3 fatty acids: Not only can they help increase insulin sensitivity, omega-3s also produce hormones that help to reduce inflammation and lessen the absorption of LDL cholesterol. Women with PCOS may consider taking an omega DHA supplement to help support normal insulin response and cholesterol levels.
Vitamin D: Approximately 70% of women with PCOS lack the required amount of vitamin D, which can further aggravate already existing conditions such as insulin resistance and irregular menstrual cycles. Vitamin D3 gummies are an easy way to incorporate this supplement into your diet.
Magnesium: Magnesium deficiency can be especially detrimental for women with PCOS as it may further heighten insulin resistance and androgen levels. Women with PCOS may consider supplementing with a magnesium drink to help manage their symptoms.
How do I know if Clomid® is right for me?
If you are trying to conceive and believe that irregular ovulation is what's holding you back, ovulation induction medications may be a useful treatment for you. Whether you experience random anovulatory cycles or you have a condition such as PCOS, Clomid® has been shown to help induce ovulation and increase the likelihood of a successful pregnancy. Clomid® is a safe medication that is more affordable and less invasive than other fertility treatment options such as IVF or IUI, and may even be available to you online. If you're interested in hearing more about Clomid® or other ovulation induction medications, speak with your healthcare provider.
References
Page References:
Ding T, Hardiman PJ, Petersen I, Wang FF, Qu F, Baio G. The prevalence of polycystic ovary syndrome in reproductive-aged women of different ethnicity: a systematic review and meta-analysis. Oncotarget. 2017;8(56):96351-96358. Published 2017 Jul 12. doi:10.18632/oncotarget.19180
Ndefo UA, Eaton A, Green MR. Polycystic ovary syndrome: a review of treatment options with a focus on pharmacological approaches. P T. 2013;38(6):336-355.
Mbi Feh MK, Wadhwa R. Clomiphene. [Updated 2022 Jun 27]. In: StatPearls [Internet]. Treasure Island (FL): StatPearls Publishing; 2023 Jan-. Available from: https://www.ncbi.nlm.nih.gov/books/NBK559292/
Rebar R.W, Ovulatory Dysfunction. Merck Manual Professional Version. Sep 2022. URL. 
CLOMID® (clomiphene citrate tablets USP) Food and Drug Administration. Reference ID: 3206435 October 2012. Accessed URL
Conrad M, Whitfield J. What is Clomid and Can It Improve Your Fertility? Forbes. Updated March 7 2023. URL. 
Roy Homburg, Clomiphene citrate—end of an era? a mini-review, Human Reproduction, Volume 20, Issue 8, August 2005, Pages 2043–2051, https://doi.org/10.1093/humrep/dei042
Letrozole. Medline Plus, National Library of Medicine. Revised January 2018. URL. 
Legro RS, Brzyski RG, Diamond MP, et al. Letrozole versus clomiphene for infertility in the polycystic ovary syndrome [published correction appears in N Engl J Med. 2014 Oct 9;317(15):1465]. N Engl J Med. 2014;371(2):119-129. doi:10.1056/NEJMoa1313517
Amer SA, Smith J, Mahran A, Fox P, Fakis A. Double-blind randomized controlled trial of letrozole versus clomiphene citrate in subfertile women with polycystic ovarian syndrome. Hum Reprod. 2017;32(8):1631-1638. doi:10.1093/humrep/dex227
Yland JJ, Chiu YH, Rinaudo P, Hsu J, Hernán MA, Hernández-Díaz S. Emulating a target trial of the comparative effectiveness of clomiphene citrate and letrozole for ovulation induction. Hum Reprod. 2022;37(4):793-805. doi:10.1093/humrep/deac005
LeFevre N. Aromatase Inhibitors Such as Letrozole (Femara) vs. Clomiphene (Clomid) for Subfertile Women with PCOS. Am Fam Physician. 2019;99(9):545-546.
Kamenov Z, Kolarov G, Gateva A, Carlomagno G, Genazzani AD. Ovulation induction with myo-inositol alone and in combination with clomiphene citrate in polycystic ovarian syndrome patients with insulin resistance. Gynecol Endocrinol. 2015;31(2):131-135. doi:10.3109/09513590.2014.964640
Tahir F, Majid Z. Inositol Supplementation in the Prevention of Gestational Diabetes Mellitus. Cureus. 2019;11(9):e5671. Published 2019 Sep 16. doi:10.7759/cureus.5671
Wojciechowska A, Osowski A, Jóźwik M, Górecki R, Rynkiewicz A, Wojtkiewicz J. Inositols' Importance in the Improvement of the Endocrine-Metabolic Profile in PCOS. Int J Mol Sci. 2019;20(22):5787. Published 2019 Nov 18. doi:10.3390/ijms20225787
Lepretti M, Martucciello S, Burgos Aceves MA, Putti R, Lionetti L. Omega-3 Fatty Acids and Insulin Resistance: Focus on the Regulation of Mitochondria and Endoplasmic Reticulum Stress. Nutrients. 2018;10(3):350. Published 2018 Mar 14. doi:10.3390/nu10030350
Mogili KD, Karuppusami R, Thomas S, Chandy A, Kamath MS, Tk A. Prevalence of vitamin D deficiency in infertile women with polycystic ovarian syndrome and its association with metabolic syndrome - A prospective observational study. Eur J Obstet Gynecol Reprod Biol. 2018;229:15-19. doi:10.1016/j.ejogrb.2018.08.001
Hamilton KP, Zelig R, Parker AR, Haggag A. Insulin Resistance and Serum Magnesium Concentrations among Women with Polycystic Ovary Syndrome. Curr Dev Nutr. 2019;3(11):nzz108. Published 2019 Oct 3. doi:10.1093/cdn/nzz108