Does PCOS Affect Pregnancy?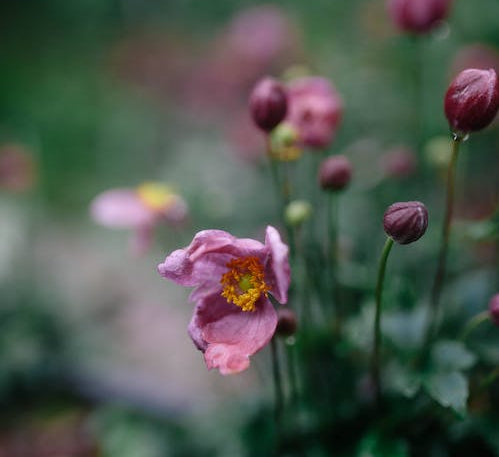 Ever wondered if and how PCOS affects pregnancy? Read on to learn how this plays a role when trying to conceive.
By OBGYN and fertility expert Dr. Kenosha Gleaton
Polycystic ovarian syndrome (PCOS) is a common problem for many women when navigating their reproductive health and fertility. While PCOS does have an impact on overall fertility, it's still possible to have a healthy pregnancy. 
PCOS overview
PCOS is a condition that affects about one in ten women of reproductive age. In order to be diagnosed with PCOS, someone must be experiencing at least two out of three specific symptoms. The criteria for diagnosis is known as the Rotterdam criteria, and the three symptoms are increased male hormones, polycystic ovaries, and irregular menstrual cycles. There isn't one known cause of PCOS, but the high level of male hormones, known as androgens, are the likely cause for many PCOS symptoms, such as irregular periods or anovulatory cycles, excess hair growth, weight gain, and more. 
Will PCOS affect fertility?
If you've been diagnosed with PCOS, you may be concerned about your fertility. In fact, PCOS is one of the most common causes of female infertility. The good news is that there are a lot of ways to treat PCOS and support fertility. Your ability to conceive will also depend on what PCOS symptoms you experience. Encouraging regular cycles through hormone balancing and ovulation tracking can be a great first step. Read more about getting pregnant with PCOS.
Can I get pregnant with PCOS naturally?
It is possible to get pregnant naturally when living with PCOS. The two pieces of the puzzle are sperm and egg, so even if you ovulate very infrequently and time sex correctly, you should be able to conceive without the use of any fertility treatment or medications. Tracking your cycle and ovulation as best as you can for a few months can give you an idea of how long your menstrual cycles tend to be and how often you ovulate. There are other ways to improve your chances of a successful pregnancy while living with PCOS, including:
Eating a balanced diet

Regular exercise

Avoid smoking

Maintaining a weight that is healthy for you

Staying on track of any supplements or medications recommended by your healthcare provider
Ovulation Induction with PCOS 
Many that have PCOS and are hoping to conceive may try to induce ovulation to increase their chances. Ovulation may occur without the use of medical intervention, but irregular periods and anovulatory cycles could make someone a good candidate for ovulation induction. This includes a prescribed medication that can help your ovaries release an egg for fertilization. There are two common oral tablets used for ovulation induction, known as clomiphene citrate (Clomid®) and letrozole (Femara®).
Ovulation induction medications work by altering the response to or the production of estrogen. In response, the body will produce the hormones necessary for stimulating ovarian follicles and eventually releasing a mature egg to be fertilized. Ovulation induction isn't a guarantee that conception will occur, but is a useful option that may be utilized up to six times. If these medications are still unsuccessful after multiple attempts, your healthcare provider may suggest moving on to different fertility treatments, such as IVF or IUI. 
How does PCOS affect pregnancy?
It's possible to have a healthy pregnancy when living with PCOS, but there are some potential risks you should be aware of. PCOS can increase the risk of some pregnancy related complications, such as:
Gestational diabetes
Diabetes diagnosed during pregnancy may lead to other complications, including high birth weight, type 2 diabetes following birth, preterm birth, preeclampsia, and others. This is especially a concern for those with PCOS as insulin resistance is commonly associated with PCOS symptoms. Typically, gestational diabetes can be managed easily through diet, exercise, and medications. Blood sugar will often stabilize after childbirth, but may need to be monitored regularly moving forward. 
Preterm birth
Preterm delivery refers to any birth occurring before 37 weeks of gestation. This can be dangerous as underdeveloped organs may lead to disability or death. To help reduce the risk of preterm birth, avoid alcohol and drugs while trying to conceive (TTC) and while pregnant, quit smoking, and begin taking prenatal vitamins as early as possible. 
Preeclampsia
Preeclampsia is defined by high blood pressure and increased protein in the urine. This can begin after 20 weeks of pregnancy and may occur without symptoms. Some signs may include severe headaches, vision changes, abdominal pain, and nausea or vomiting. Talk to your doctor about prevention methods for preeclampsia, including medication like aspirin. 
Hypertension
Another form of hypertension during pregnancy is known as gestational hypertension. This differs from preeclampsia as there are no kidney problems, including the increase of protein in urine, to be diagnosed with hypertension. Untreated high blood pressure during pregnancy may lead to stroke, preterm delivery, pregnancy loss, placental abruption, or other complications. Hypertension is fairly common during pregnancy and may be treated with medication before or during pregnancy. 
Managing PCOS during pregnancy
If you have PCOS and become pregnant, it's important to keep a close eye on your health and speak with your healthcare provider about any additional steps you should take to support your pregnancy. In general, you should do the following:
Prioritize your nutrition
Data shows that maintaining a healthy diet and exercise are key for managing many PCOS symptoms. Nutrition is also vital for healthy fetal development and breastfeeding. Some supplements that may have added benefits for PCOS patients are vitamin D and inositol. Talk with your provider about your supplement routine and consider adding these to your daily prenatal vitamin. 
Have regular check ups
PCOS does increase the risk of many pregnancy complications, so it's vital that you're seeing a healthcare provider regularly to check up on the health of you and your baby. Be sure to go to all your recommended follow ups, and see what you can be doing to check up on your pregnancy at home as well. 
Know the signs and symptoms
Being informed about any signs or symptoms of pregnancy complications is a great way to manage and prevent any issues. Symptoms like shortness of breath, vision changes, headaches, pain, swelling, and vaginal bleeding are a few of the urgent warning signs you should be aware of. Speak to your healthcare provider about any specific symptoms you need to be aware of as well. 
General PCOS treatment
Treatments for PCOS can differ widely depending on symptoms, severity, and reproductive goals. General treatment for PCOS patients regardless of reproductive goals include altering diet and exercise. Research shows that weight loss alone can improve many PCOS symptoms, and maintaining a diet low in dairy and carbohydrates may help with weight loss, androgens, and insulin sensitivity. Other treatments can include hormonal contraception, insulin-sensitizing medications, acne treatments, hair removal, and anti-androgens. Many treatments are focused on reducing or preventing the symptoms associated with PCOS. Talk with your healthcare provider about what treatments may benefit you based on your symptoms and your hopes for conceiving in the future. 
Key Takeaways
PCOS impacts about one in ten women and is diagnosed by the presence of two or more specific symptoms. 

PCOS can impact fertility, as common symptoms of PCOS are irregular menstrual cycles, an increase in male hormones, and cystic ovaries. These can make it difficult for ovulation to occur, which is required for pregnancy. 

It is possible to get pregnant with PCOS without medical intervention, some ways to improve the chances of conceiving include tracking ovulation, eating a balanced diet, and taking any medications or supplements recommended by a healthcare professional.

Ovulation induction is a method that may increase the chances of conceiving in those with irregular menstrual cycles. Ovulation induction involves the use of medications that help stimulate ovarian follicle growth. 

PCOS increases the risk of pregnancy complications, including preterm birth, preeclampsia, gestational diabetes, and others.

To manage PCOS safely during pregnancy, it's recommended to maintain a healthy weight, eat a balanced diet, and be aware of the general signs and symptoms of pregnancy complications.
Sources:
https://pubmed.ncbi.nlm.nih.gov/29221211/
https://www.aafp.org/pubs/afp/issues/2016/0715/p106.html
https://www.nichd.nih.gov/health/topics/pcos/conditioninfo/symptoms
https://pubmed.ncbi.nlm.nih.gov/34338572/
https://pubmed.ncbi.nlm.nih.gov/29889977/
https://pubmed.ncbi.nlm.nih.gov/26854709/
https://www.mayoclinic.org/diseases-conditions/gestational-diabetes/symptoms-causes/syc-20355339
https://www.cdc.gov/reproductivehealth/maternalinfanthealth/pretermbirth.htm
https://www.mayoclinic.org/diseases-conditions/preeclampsia/symptoms-causes/syc-20355745
https://www.cdc.gov/bloodpressure/pregnancy.htm
https://pubmed.ncbi.nlm.nih.gov/32993313/
https://www.ncbi.nlm.nih.gov/pmc/articles/PMC4669857/
https://www.cdc.gov/hearher/maternal-warning-signs/index.html
https://www.nichd.nih.gov/health/topics/pcos/conditioninfo/treatments/relieve#f3
Shop Products From This Article