How Effective is Letrozole for Ovulation Induction?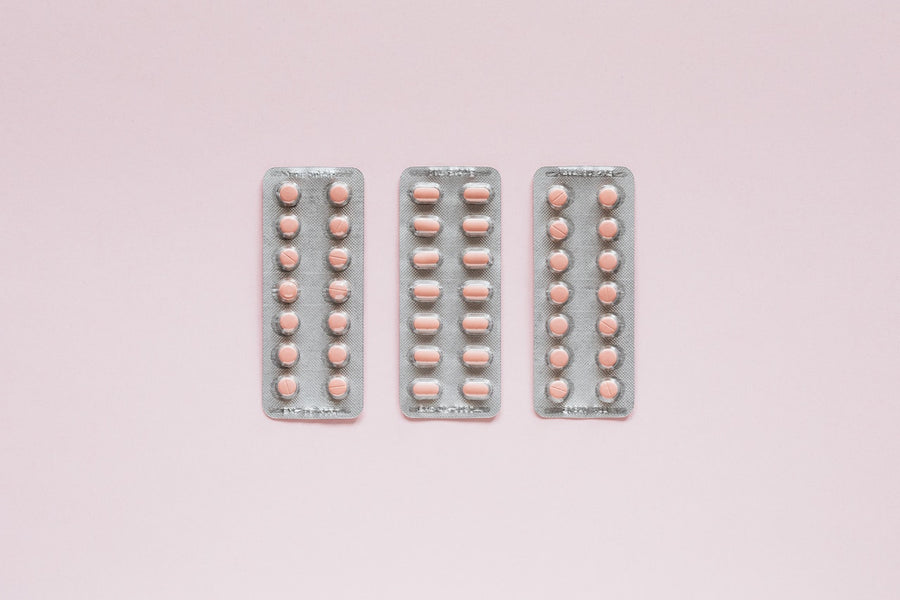 Wondering how letrozole works for ovulation induction and how effective it can be when trying to get pregnant? Read on to learn more.
By Dr. Kenosha Gleaton, fertility expert and OBGYN*
Ovulation induction is a great method for many who want to conceive but have irregular periods, anovulatory cycles, or other conditions such as polycystic ovarian syndrome (PCOS). There are two medications heard frequently when discussing ovulation induction: clomiphene citrate and letrozole. Before we get too deep into the effectiveness of letrozole for ovulation induction, here's a quick overview. 
What Is Ovulation Induction?
Ovulation induction refers to a procedure or (more commonly) a medication that stimulates a woman's ovaries in order to produce mature follicles and eggs. [1] This is often done using oral medications that will cause the body to increase production of follicle-stimulating hormone (FSH) a vital hormone for the production and development of ovarian follicles. Once these follicles and ova develop, the mature egg(s) will be released and await fertilization. [1] Using timed intercourse or other fertility treatments like intrauterine insemination (IUI), sperm will be introduced and monitoring will occur for a few weeks to determine if conception occurred. 
It can be hard to track ovulation with irregular periods, or maybe you aren't ovulating at all. Ovulation induction is done when someone has irregular cycles, PCOS, anovulatory cycles, or other unexplained infertility related to ovulation, hormonal imbalances, etc. Inducing ovulation may not be the best option for everyone, such as anyone who is not trying to conceive, those currently pregnant or breastfeeding, or those diagnosed with cancer and other serious health conditions. [1] If it's determined that there is a potential for ovulation and that inducing follicular growth may encourage conception, and you're a candidate for the prescription medication, then ovulation induction methods may proceed. 
What Is Letrozole?
There are two common medications used for oral ovulation induction, known as clomiphene citrate or Clomid® tablets, or letrozole/Femara® tablets. [2] Both medications are used to increase the production of FSH and help induce ovulation, but they take slightly different approaches to make this happen. In this article we're going to focus on letrozole, which is in a class of medications known as nonsteroidal aromatase inhibitors. [2] This is a long title, but essentially these medications work by decreasing the production of sex hormones. [3] For the purpose of ovulation induction, letrozole decreases estrogen in the body, which is what causes the body to increase the production of FSH, leading to ovulation. 
Letrozole is often used to treat early breast cancer, but is regularly used off-label for ovulation induction, especially for patients living with PCOS. [2-4] "Off-label" prescribing means that the FDA has approved a drug for one use, but healthcare providers can, and commonly do, prescribe drugs off-label to treat other conditions for which they were not approved by the FDA. [4] In fact, multiple studies show more favorable results with letrozole than with clomiphene citrate; however, both have shown positive results in the past. [5-6] 
Letrozole Dosage
The dosage of your medication will depend on the discretion of your healthcare provider. The typical dose of letrozole for ovulation induction ranges from 2.5mg to 7.5mg/daily for up to five days. [7] Letrozole needs to be taken every day during days three to seven of the menstrual cycle. Some data shows that increased dosages may have favorable results, but more research needs to be done. [7] If you have specific questions about your dosage, be sure to ask your prescribing provider. 
How Effective Is Letrozole?
Now that you know a bit more about what letrozole is and how it works, let's talk about how effective it is for trying to conceive. 
How Many Cycles Does It Take for Letrozole to Work?
Ovulation induction medications are given around day three of the menstrual cycle for about five days, with the intention of stimulating ovulation around day 14. [8] One cycle of letrozole refers to one menstrual cycle, about one month depending on the person. The effects of the letrozole are observed starting on day seven for up to one month. [8] 
Multiple cycles may be needed for letrozole to effectively stimulate ovulation. One study found that ovulation occurred over 60% of the time after taking letrozole. [9] Depending on individual fertility, it may take multiple cycles to induce ovulation, or there may be no progress with ovulation at all. Most providers don't recommend using ovulation induction medicines for more than six cycles. 
What is the Success Rate of Letrozole for Ovulation Induction?
Research shows that letrozole is effective in inducing ovulation about 60% of the time. [9] This can vary depending on different fertility factors and does not guarantee that fertilization or pregnancy will occur. This study also found that 27% of letrozole users eventually had a live birth, however, this number is correlated specifically with PCOS patients. [9] Other sources show live birth rates of 24%, 32%, and 31.4%. [6,10,11]
Side Effects and Risks of Letrozole 
As with most medications, there are some potential risks. There is about a 5-8% chance of conceiving twins and a smaller risk of conceiving triplets when using ovulation induction medications. While you might love the idea of having multiples, there are some added risks to having multiples you should know about. Letrozole may also cause some side effects, including [1,2]:
Night sweats
Nausea and vomiting
Loss of appetite
Constipation or diarrhea
Heartburn
Stomach pain
Weight fluctuations
Muscle, joint, or bone pain
Fatigue
and others
In general, letrozole has been shown to be a safe drug. Serious side effects should be immediately checked by a healthcare professional, and include [2]:
Chest pain
Rash, hives, or itching
Difficulty breathing
Unusual bleeding or bruising
Flu-like symptoms
Letrozole may also cause or worsen osteoporosis. Talk with your healthcare provider about the risks of taking this medication and any other concerns you may have. 
Many people are concerned about ovarian hyperstimulation syndrome (OHSS) when taking ovulation induction medications, however, some research shows that Letrozole administration in the luteal phase can reduce the incidence of OHSS. [12] 
Does Letrozole Increase Egg Quality?
There isn't much data to suggest that letrozole improves egg quality, but letrozole does cause ovarian stimulation which can lead to more than one egg being released at a time. [1,2] The release of multiple eggs in one cycle does improve the chances of conceiving, but may also result in a multiple pregnancy (twins or triplets) that could increase the risk of some complications. 
What Does Affect Egg Quality?
If you are interested in the quality of your eggs, you should know some of the biggest determinants. 
Your Age
Age is a huge factor in egg quality, especially after reaching the age of 35. 
Exposure to Toxins
Smoking and other toxins may also have a negative effect on your eggs. Try to avoid environmental toxins, cigarette smoke, excessive alcohol consumption, and the use of products made with parabens or sulfates. 
Nutrition 
Research shows that improved nutrition can influence fertility outcomes. [13] Improved egg and embryo quality, higher rates of implantation, etc. are influenced by a balanced diet of vital nutrients like CoQ10, vitamin D, inositol, and others. Consider trying the TTC Gummy Bundle to ensure you're getting all the necessary nutrients needed to support egg quality! 
Key Takeaways
Letrozole is one of two frequently used medications for ovulation induction.
Ovulation induction refers to the stimulation of ovarian follicles in order to develop a mature egg.
Side effects of letrozole include night sweats, nausea, constipation, diarrhea, heartburn, fatigue, and more serious side effects such as chest pain, difficulty breathing, and flu-like symptoms.
Letrozole is usually given in doses of 2.5 mg for about five days, starting around the third day of the menstrual cycle.
Letrozole may not induce ovulation right away and may take multiple cycles.
Ovulation occurs about 60% of the time when using letrozole, and live birth rates show a positive result about 24-30% of the time. 
There is limited data to suggest that ovulation induction methods impact egg quality, but factors such as age, nutrition, and toxins can impact egg quality greatly.
*Dr. Gleaton is a practicing OB/GYN describing factors she takes into consideration when prescribing.
Sources:
Sharma M, Balasundaram P. Ovulation Induction Techniques. [Updated 2023 Jun 8]. In: StatPearls [Internet]. Treasure Island (FL): StatPearls Publishing; 2023 Jan-. Available from: https://www.ncbi.nlm.nih.gov/books/NBK574564/
Letrozole. Medline Plus. American Society of Helath-System Pharmacists. January 2018. https://medlineplus.gov/druginfo/meds/a698004.html 
Recanatini M, Cavalli A, Valenti P. Nonsteroidal aromatase inhibitors: recent advances. Med Res Rev. 2002;22(3):282-304. doi:10.1002/med.10010
Understanding Unapproved Use of Approved Drugs "Off Label". FDA. February 2018. https://www.fda.gov/patients/learn-about-expanded-access-and-other-treatment-options/understanding-unapproved-use-approved-drugs-label
Legro RS, Brzyski RG, Diamond MP, et al. Letrozole versus clomiphene for infertility in the polycystic ovary syndrome [published correction appears in N Engl J Med. 2014 Oct 9;317(15):1465]. N Engl J Med. 2014;371(2):119-129. doi:10.1056/NEJMoa1313517
Yland JJ, Chiu YH, Rinaudo P, Hsu J, Hernán MA, Hernández-Díaz S. Emulating a target trial of the comparative effectiveness of clomiphene citrate and letrozole for ovulation induction. Hum Reprod. 2022;37(4):793-805. doi:10.1093/humrep/deac005
Pritts EA, Yuen AK, Sharma S, Genisot R, Olive DL. The use of high dose letrozole in ovulation induction and controlled ovarian hyperstimulation. ISRN Obstet Gynecol. 2011;2011:242864. doi:10.5402/2011/242864
Administration of single high dose letrozole for ovulation induction. clinicaltrials.gov/ct2/show/NCT02703649 (first received 9 March 2016). [NCT02703649]
New treatment increases pregnancy rate for women with infertility disorder. National Institues of Health. July 2014. https://www.nih.gov/news-events/news-releases/new-treatment-increases-pregnancy-rate-women-infertility-disorder
Amer SA, Smith J, Mahran A, Fox P, Fakis A. Double-blind randomized controlled trial of letrozole versus clomiphene citrate in subfertile women with polycystic ovarian syndrome. Hum Reprod. 2017;32(8):1631-1638. doi:10.1093/humrep/dex227
LeFevre N. Aromatase Inhibitors Such as Letrozole (Femara) vs. Clomiphene (Clomid) for Subfertile Women with PCOS. Am Fam Physician. 2019;99(9):545-546.
Ghasemi Tehrani H, Aasasi K, Mardanian F, Mehrabian F, Movahedi M, Naghshineh E. Evaluation of The Effect of Letrozole in the Ovarian Hyperstimulation Syndrome Prevention in Participants at Risk of Treatment with Ovulation-Stimulating Drugs:A Randomized Controlled Trial. Rep Biochem Mol Biol. 2022;11(3):386-393. doi:10.52547/rbmb.11.3.386
Silvestris E, Lovero D, Palmirotta R. Nutrition and Female Fertility: An Interdependent Correlation. Front Endocrinol (Lausanne). 2019;10:346. Published 2019 Jun 7. doi:10.3389/fendo.2019.00346
Shop Products From This Article