What Is Ovulation Induction? A Complete Guide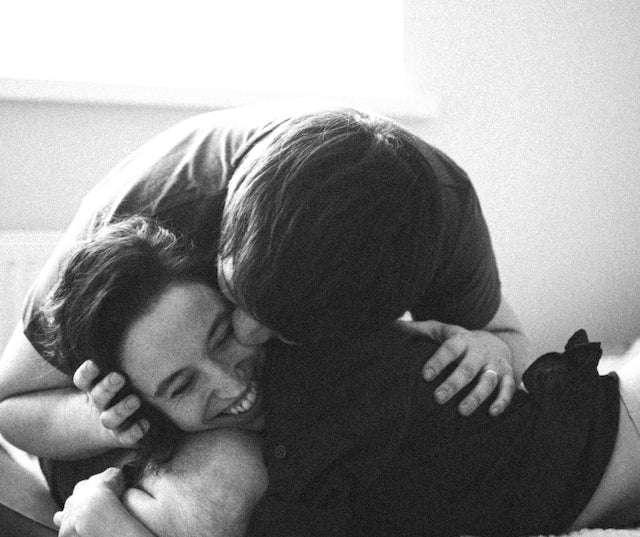 Stimulating ovulation can be done through ovulation induction, but what is ovulation induction exactly? Read on to learn more. 
By Dr. Kenosha Gleaton, fertility expert and OBGYN
Ovulation is vital for conceiving, but what if you don't ovulate regularly? There are many different treatments and procedures available to aid in fertility, including inducing ovulation. 
Ovulation overview
In females of reproductive age, a mature egg is released from an ovary about once a month and waits for sperm to fertilize it. This period is known as ovulation and occurs at about the halfway point of the menstrual cycle. For those trying to conceive (TTC), ovulation is an exciting and important time to attempt conception. 
Ovulation occurs as a result of many different hormones rising and falling in order to tell the body what to do and when to release an egg. The two main hormones to know are luteinizing hormone (LH), which is the hormone that is measured when using ovulation tests, and follicle stimulating hormone (FSH). FSH is necessary for the growth and development of ovarian follicles, which is where immature eggs live until they mature and are ready to be released. LH is necessary for the actual releasing of a mature egg once the follicle has grown.
While ovulation typically occurs once every month, it is possible to have an anovulatory cycle where no egg is released. The incidence of anovulatory cycles varies, but can be seen in about one third of normal menstrual cycles. Birth control can also stop ovulation, as well as hormonal imbalances or other conditions. 
Read more about normal and abnormal ovulation. 
What is ovulation induction?
The American Society for Reproductive Medicine (ASRM) defines ovulation induction as a procedure in which medication is used to stimulate a woman's ovaries to produce multiple mature follicles and ova. Medication is given in the form of oral tablets and works by increasing the production of follicle stimulating hormone (FSH) in order to support the growth of ovarian follicles to produce a mature egg. 
Tablets
The oral form of ovulation induction medication is known as clomiphene citrate or Clomid® tablets. Also commonly used is another drug called letrozole or Femara®, which is generally used for the treatments of certain kinds of breast cancer in postmenopausal women. The mechanism by which letrozole works also makes it very effective in ovulation induction, particularly in people with polycystic ovarian syndrome (PCOS), so many providers may opt to prescribe letrozole instead of clomiphene, depending on what's best for the patient. These are to be taken once a day for five days starting around the third day of menstruation. In the case of irregular periods, additional medication may be given to induce menstruation. 
Once medication has been taken, regular monitoring may be required through ultrasounds and hormone tests. This is to ensure that a healthy number of follicles are developing and reduces the risks of multiple gestation. 
Injections
If the oral tablets have failed to stimulate ovulation, injections may be used. Some examples include Menopur®, Bemfola®, and Gonal F®. Typically injections are reserved for special cases as they are more likely to cause the release of multiple eggs and can increase additional risks. 
After medication is administered to support follicular growth, an additional injection of human chorionic gonadotropin (hCG) can be given to help trigger ovulation. This can happen naturally, so the injection may not always be necessary, but may be encouraged. Following the final injection shot of hCG or with a positive ovulation test, intercourse or intrauterine insemination (IUI) is encouraged to attempt fertilization and conception. 
Many patients that undergo ovulation induction may also undergo intrauterine insemination to further increase the chance of conception. IUI is a procedure in which the sperm from a partner or donor is prepared in a lab and placed into the uterus through a small catheter. This is a fast and usually painless procedure that is helpful for many struggling with infertility, sexual dysfunction, endometriosis, or other conditions. 

Why do people induce ovulation?
Ovulation induction is done in response to infertility or regular anovulatory cycles in those of reproductive age that are wanting to conceive. If someone is unable to ovulate on their own, this could be caused by thyroid conditions, abnormal hormone levels, stress, weight fluctuations, polycystic ovarian syndrome (PCOS), and more. If someone has irregular or infrequent periods, or has been trying to conceive for over six months with no luck, ovulation induction may be a great non-invasive option to aid in conceiving.
Inducing ovulation may not be right for everyone, including those not trying to conceive, those currently pregnant or breastfeeding, or diagnosed with conditions such as cancer. Thorough hormone testing and ultrasounds may need to be completed prior to ovulation induction. If it's determined that there is a potential for ovulation, ovulation induction methods may proceed.
How long does it take for ovulation induction to work?
Unfortunately, there isn't a clear answer on how many cycles it may take for ovulation induction to result in pregnancy. Everyone is different and many factors may contribute to how well ovulation induction or IUI will work, including male infertility, PCOS, endometriosis, etc. Induction may need to be canceled and restarted as needed if the response is insufficient or too strong, resulting in a large number of mature follicles. Typically, healthcare providers will not encourage more than six cycles of induction before recommending another route, such as fertility treatments like in vitro fertilization (IVF). 
Can you get pregnant with ovulation induction?
It is possible to get pregnant with ovulation induction, although it's not guaranteed. For some, induction medications may not trigger ovulation at all. The main idea behind ovulation induction is to stimulate the ovaries to produce a few mature follicles during one menstrual cycle with hopes of fertilization and conception happening. There isn't much data to report on the efficacy of ovulation induction alone, especially when considering outside factors such as male fertility, use of IUI, age, and so on. We do know that there has been better success with letrozole versus clomiphene citrate in patients with PCOS, so you should talk with your healthcare provider about what medications and treatments might work best for you. 
Want more information? Natalist has got you covered with articles on fertility treatments and fertility products. 
What are the risks of ovulation induction?
In general, ovulation induction is a very safe procedure. There are a few risks that you should be aware of if you're considering moving forward with this treatment, including:
Drug side effects
Ovulation induction involves the administration of various medications, including clomiphene citrate, letrozole, or hormones such as hCG and FSH. Side effects from these medications may include hot flashes, changes in cervical mucus, nausea, headaches, sore breasts, and mood changes. Although claims have not been well studied, the FDA does warn that fetal abnormalities, ovarian neoplasms, or cancer may be linked to Clomid® use. 
Ovarian hyperstimulation syndrome
Another potential side effect of induction medications or hormones is ovarian hyperstimulation syndrome (OHSS). This is a condition that occurs in response to high hormone levels and may result in abdominal pain or tenderness, bloating, nausea, vomiting, and diarrhea. Serious cases of OHSS may result in rapid weight gain, severe pain or nausea, blood clots, shortness of breath, and decreased urine output. If you notice any symptoms of OHSS, you should contact your healthcare provider right away. 
Multiple pregnancies
Inducing ovulation may result in the fertilization and implantation of multiple embryos, leading to twins or triplets. This is the case in about five to twelve percent of oral clomiphene citrate treatments and 30% of injection treatments. While some may dream of having twins or triplets, there is an increased risk associated with multiples, including a higher chance of preterm birth, diabetes, complications, preeclampsia, and more. 
Key Takeaways
Ovulation occurs about once a month, but it's common for some to have anovulatory cycles from time to time.

In order for ovulation to occur, follicle stimulating hormone and luteinizing hormone must be present in order to develop mature follicles and release a mature egg.

Ovulation induction refers to the medications given in order to stimulate the production of vital hormones, leading to the development of multiple follicles and release of one or more mature eggs.

Ovulation can be induced using oral tablets, or less commonly, injections. Ovulation induction is sometimes followed by intrauterine insemination (IUI) to increase the chance of pregnancy.

If there is no success following six cycles of ovulation induction, most providers are likely to suggest a new method such as exploring fertility treatments.

Some risks of ovulation induction include drug side effects, ovarian hyper stimulation syndrome, and a multiple pregnancy. Although claims have not been well studied, the FDA does warn that fetal abnormalities, ovarian neoplasms, or cancer may be linked to Clomid® use. 
Sources:
https://www.ncbi.nlm.nih.gov/books/NBK500020/

https://www.ncbi.nlm.nih.gov/pmc/articles/PMC3963304/

https://www.ncbi.nlm.nih.gov/pmc/articles/PMC4546331/

https://www.asrm.org/topics/topics-index/ovulation-induction/

https://www.uhcw.nhs.uk/ivf/treatments/oi/

https://pubmed.ncbi.nlm.nih.gov/25006718/

https://www.uhcw.nhs.uk/ivf/treatments/iui/

https://www.ncbi.nlm.nih.gov/books/NBK574564/

https://pubmed.ncbi.nlm.nih.gov/7727051/

https://www.mayoclinic.org/diseases-conditions/ovarian-hyperstimulation-syndrome-ohss/symptoms-causes/syc-20354697 

https://www.verywellfamily.com/what-are-the-chances-of-having-twins-with-clomid-1960189

https://www.reproductivefacts.org/globalassets/rf/news-and-publications/bookletsfact-sheets/english-fact-sheets-and-info-booklets/booklet_multiple_pregnancy_and_birth_twins_triplets_and_high-order_multiples.pdf

https://www.ncbi.nlm.nih.gov/pmc/articles/PMC2954517/#