PCOS and Nutrition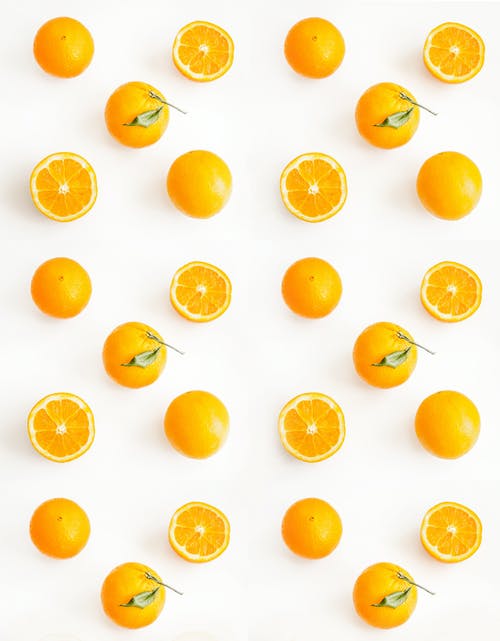 Wondering how you can manage your PCOS symptoms through nutrition? We chatted with registered dietitian, women's health expert, and author of The Better Period Food Solution, Tracy Lockwood Beckerman, about dietary and supplementation recommendations for women with PCOS.
By Tracy Lockwood Beckerman, MS, RD
The relationship between PCOS and fertility
It's likely you've heard of Polycystic Ovarian Syndrome (PCOS) before. That's because it's an extremely common hormonal disorder, affecting nearly 10% of premenopausal women in the US. What folks may not know is that it's one of the leading causes of infertility due to disruptions in the reproductive system. Unfortunately, there is no clear cause of PCOS just yet; however, researchers suggest genetics, insulin resistance, stressful times, lifestyle, and hormonal imbalances may play a role in the evolution of this chronic condition. Roughly 65% of women with PCOS are insulin resistant and about 80% are overweight or obese. If not treated, high levels of insulin and excess body fat can increase the risk of amenorrhea or lack of a period, miscarriage, and infertility. On the bright side, prioritizing a healthful diet and maintaining an active lifestyle has been shown to reverse insulin resistance and reduce body weight, which may be the golden ticket to PCOS management.  
Diagnosis, treatment, and management of PCOS
PCOS can be misdiagnosed and underdiagnosed, so it is important to recognize any changes in your body and seek medical attention if you happen to notice any shifts or changes. In fact, one study found that one-third of subjects took up to two years and went through three health professionals until they were rightfully diagnosed. Even so, about 70% of women with PCOS do not suspect or even know they have the condition. Bottom line, the earlier the diagnosis, the earlier the intervention, and the greater opportunity to manage physical symptoms, improve fertility, and regulate a menstrual cycle. 
The treatment for PCOS is highly individualized, yet diet and lifestyle modification are usually the first line of defense. 
For overweight and obese women with PCOS, a reduction of about 5%-10% of body weight can reduce excess androgens, improve insulin resistance, improve menstrual cycle regularity, and improve ovulation and fertility rates. Keep in mind that women with PCOS come in all different shapes and sizes, so weight loss may not be appropriate for everyone!  
In terms of exercise and managing PCOS, just-get-moving! Some experts suggest exercise may be more beneficial for managing PCOS compared to medication because of its ability to decrease inflammation in the body, which is a major contributor to PCOS.
How nutrition and certain foods affect PCOS
You may be wondering what the best diet is for someone with PCOS. I'm here to let you know that there is not one specific diet that works for everyone. Many dietary patterns have been proven beneficial; low protein, high protein, low carbohydrate, high fat, high fiber, and plant-based, so stick to a diet that works best and is the most sustainable for YOU! 
There are certain foods, however, that may help to keep symptoms under control and reduce future health risks.
Omega-3s
Omega-3s are a type of good-for-you fat and may deserve the spotlight when it comes to managing insulin resistance and improving cholesterol levels. These fats increase sensitivity to insulin, produce anti-inflammatory hormones, and decrease cholesterol absorption, specifically LDL cholesterol. Omega-3s may also improve fertility. If you're not a fan of foods like salmon, flaxseed, or avocado, another way to get your Omega-3s is through supplements, like the Natalist Omega-DHA. Supplementation of omega 3s may help to combat anxiety and depression and decrease cardiovascular risk factors. 
Magnesium-rich foods
As if we needed another reason to love dark chocolate! Women with PCOS are likely to under-consume magnesium-rich foods, which puts them at risk for developing a deficiency. This is a problem because low magnesium may worsen insulin resistance and increase androgen levels—two conditions that women with PCOS want under control! To prevent a deficiency, share some dark chocolate between you...and your partner. Researchers have found that magnesium may improve sperm function and fertility in men, making it an essential nutrient for reproductive health.   
Calcium and Vitamin D
Vitamin D and calcium are essential nutrients for managing PCOS and may improve menstrual regularity. Vitamin D is essential for all systems in the body, most notably for proper absorption of calcium. Surprisingly, roughly 75% of women with PCOS are vitamin D deficient. Insufficient levels may exacerbate symptoms such as insulin resistance, lower pregnancy rates, and ovulatory and menstrual irregularities. 
Vitamin D and calcium may also influence inflammation in the body. A study in 2015 found that calcium with Vitamin D supplementation decreased inflammation in overweight and vitamin D-deficient women with PCOS. Plus, supplementation of these two nutrients along with metformin may improve menstrual regularity and ovulation more than taking metformin alone.
Fiber-rich foods
While some may associate fiber with carbs, other fantastic foods like fruits, vegetables, nuts, seeds, and legumes also contain this exceptional nutrient. Fiber adds bulk to our foods, meaning that it slows down digestion, manages blood sugar levels, and helps to keep us full for longer. These beneficial mechanisms may help to improve insulin resistance and manage a healthy weight in women with PCOS. 
Repeat after me, "all carbohydrates all not created equal!!" Aiming for more complex carbohydrates like sweet potatoes, whole grain bread, and beans over refined carbohydrates, like white bread, cookies, and white pasta may help to manage symptoms.
Low GI foods
Fiber-rich foods are also considered low glycemic index (GI) foods. Low GI foods are more slowly digested, absorbed, and metabolized in the body than high GI foods, which is beneficial in managing PCOS. A study found that women with PCOS who had insulin resistance consumed less fiber and a greater glycemic load than women without insulin resistance. So, choosing low GI and fiber-rich foods can better regulate blood sugar and insulin levels.
Supplements for women with PCOS
If you have dietary restrictions which can hamper your ability to get essential nutrients everyday, are of child bearing age, or are trying to get pregnant, you may consider adding a multivitamin to your daily routine. The Natalist Prenatal Multivitamin is an easy way to get a nutritional boost and a crucial multivitamin for women thinking about or trying to conceive. This vegan multivitamin is formulated with MTHF folate, calcium, and antioxidants like Vitamin C, Vitamin E, and zinc, which are imperative for a strong and healthy baby! 
Another supplement in the spotlight for managing PCOS is inositol. Inositol, also known as myo-inositol (MI) and d-chiro-inositol (DI), is a B-vitamin that has been deemed an effective and generally safe supplement for PCOS. Inositol may improve fertilization rates and improve embryo quality.
If you have PCOS, remember that you are not alone in navigating this condition. If you're struggling to manage symptoms or are unsure where to start, work with a health care professional like a registered dietitian to help you assess your diet. This individual care will help you get a better understanding of what foods to bump up in your diet to help manage your PCOS in a way that is practical, sustainable and the healthiest for you! 
Tracy Lockwood Beckerman, MS, RD, CDN is a registered dietitian, YouTube Host, and author of The Better Period Food Solution. Her book has helped countless women regain control of their cycle through the healing power of nutrients and food. She has empowered women to learn more about their reproductive health, regulate their menstrual cycle, manage conditions like PCOS, endometriosis, and thyroid issues, combat amenorrhea, and improve their fertility. You can follow Tracy on Instagram @thehappiestnutrionist.

Shop Products From This Article