The Benefits of Lycopene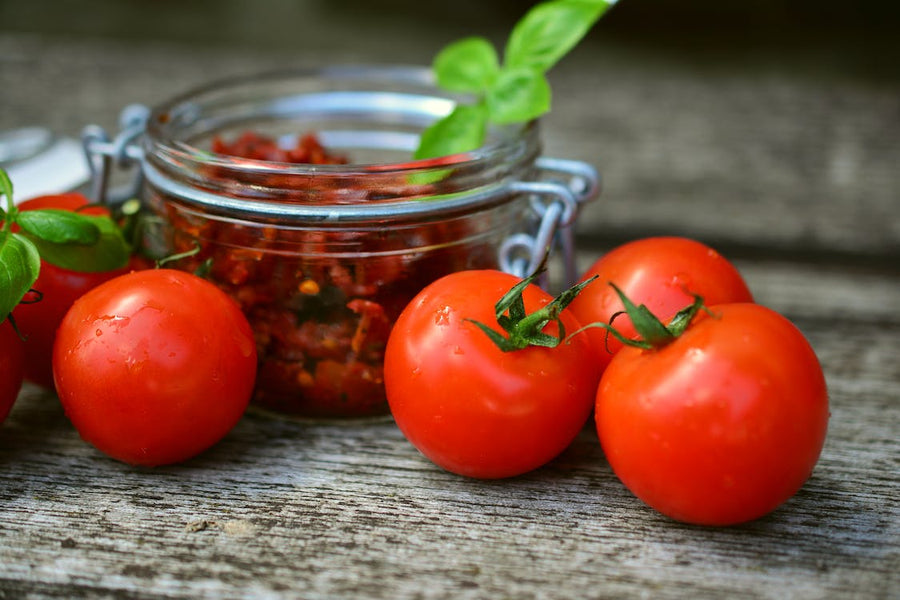 By OBGYN Dr. Kenosha Gleaton
Lycopene is a plant chemical that may have some beneficial effects on heart health, bone health, male fertility, and more. Let's learn more about this important antioxidant. 
What is Lycopene?
Lycopene is a chemical found in plants that has a lot of nutritional value. [1] Not only is lycopene found in a wide range of foods, it is also commonly found in dietary supplements such as multivitamins. Lycopene has been studied for years and has been shown to have beneficial health effects, such as antioxidant and anti-inflammatory properties. [1] 
What Does Lycopene Do?
Lycopene is actually in the carotenoid family, which is a class of pigments that give color to plant parts such as fruits, vegetables, autumn leaves, etc. Lycopene is the pigment responsible for making fruits and vegetables a reddish color- think tomatoes, watermelon, cranberries, and grapes. [1] Not only does lycopene give some plants their pigment, but it has been associated with numerous biological activities. [1] 
Health Benefits of Lycopene
Lycopene has numerous effects on the body, including antioxidant, anti-inflammatory, anticancer, and protective effects. [1] These effects may protect against various conditions or illnesses and support healthy functioning in the body. Read The Truth about Antioxidants and Fertility 
Supports Bone Health
Research shows that lycopene's antioxidant effects may help decrease bone loss, improve bone density, and support bone strength. [2-3] This may be especially useful for anyone at risk of osteoporosis, including older adults and postmenopausal females. [3] 
Protects Against Cancer
Data suggests that lycopene has anticancer effects, meaning that lycopene may actually inhibit cancer cell growth. [1] Lycopene protects cellular molecules, preventing the oxidation of cells in the body. Without lycopene, reactive oxygen species would be able to generate more altered cells and DNA mutations, which can lead to cancer and other conditions. [4] Multiple studies have shown that high levels of lycopene have the ability to protect against prostate and colorectal cancers and inhibit the growth and spread of some cancer cells. [4] 
Supports Sperm Health and Pregnancy Rates
Another benefit of lycopene's antioxidant effects is the improvement of various sperm parameters. Lycopene's ability to neutralize free radicals has been shown to protect sperm health, improve sperm motility, increase sperm count, and improve sperm viability. [5-6] While oxidative stress can also be detrimental to female fertility, data supporting the use of lycopene specifically to improve female fertility is lacking. [7] Studies do suggest that lycopene supplementation may improve pregnancy rates. [5-6] (Psst.. Natalist Male Prenatal Daily Packets contain 8mg of lycopene and other antioxidants formulated for supporting male fertility!) 
Supports Heart Health
There are also cardiovascular effects associated with lycopene. Cardiovascular disease (CVD) is one of the leading causes of death and illness in the United States. [1] Oxidative stress, diet, inflammation, and poor lipid levels are all tied to CVD. Some studies have found that lycopene can improve "good" cholesterol and reduce "bad" cholesterol levels. [8-9] Lycopene also supports heart health by reducing inflammation. [1] Lastly, diets high in lycopene have been found to reduce the risk of stroke and CVD. [1,10]
Protects Against Sun Damage
Sun damage can be very dangerous and may lead to negative effects, including skin aging, cancer, and other skin conditions. [11] A few small studies have found that consuming lycopene may actually protect against UV damage. [12-13] While these results are promising, lycopene should not be used as a replacement for proper sun protection. 
Supports Vision 
Carotenoids are known to be useful nutrients for improving eye health from fetal development to age-related conditions. [14] Carotenoids, including lycopene, help absorb light, protecting the retina and lens from damaging light exposure. Research also suggests that lycopene may be able to prevent or delay cataracts from forming and reduce the risk of macular degeneration. [15-16]
Protects Against Neurological Conditions
Neurological conditions broadly describe any disorder impacting the brain, spinal cord, or nerves. Some well-known neurological disorders include epilepsy, Alzheimer's, Parkinson's, etc. Research shows that lycopene may help reduce pain caused by nerve and tissue damage. [17-18] A mix of clinical and animal studies have also shown lycopene's ability to prevent memory loss and seizures associated with diseases such as Alzheimer's and Parkinson's. [1,19] 
Increasing Intake of Lycopene
It's clear that lycopene can provide many useful health benefits, so how can we increase our intake of lycopene? Lycopene can be found in multiple foods and supplements.
Lycopene Food Sources
Important sources of lycopene include red and pink fruits and vegetables. Some examples include tomatoes, guavas, apricots, watermelon, cranberries, bell peppers, and grapefruit. [1] Studies have found that heat treated tomatoes actually result in a higher bioavailability than raw tomatoes. For example, the food sources highest in lycopene include tomato powder, sun-dried tomatoes, and tomato paste. Some processed products also contain lycopene, including ketchup, soups, and juices. [1] 
Lycopene Supplements
Lycopene can also be found in vitamins and supplements. Carotenoid complex supplements may include lycopene, as well as multivitamins. Lyrocpene can also be found in standalone dietary supplements. 
Dosage Information
Currently, there isn't a formal recommendation for daily lycopene intake. Many studies have researched 15 to 45 mg per day for health benefits and have found this amount to be safe. [20] Lycopene can be found in many dietary sources, so you should speak with a healthcare provider before taking any new supplements. 
Side Effects of Lycopene
In general, lycopene is thought to be a safe nutrient. Eating or supplementing with large amounts of lycopene may lead to minor and harmless skin discoloration. [21] Anyone pregnant, breastfeeding, or taking anticoagulant or antiplatelet drugs should be cautious before eating or supplementing with lycopene in high amounts. [20] A healthcare provider should always be consulted before taking new medications. 
Key Takeaways
Lycopene is a plant chemical that gives some fruits and vegetables their reddish-pink color.
Lycopene benefits our health through its antioxidant, anti-inflammatory, anticancer, and protective effects. 
Lycopene benefits bone health by supporting bone strength and decreasing bone loss.
Anticancer effects of lycopene have been shown to inhibit cancer cell growth and reduce the risk of various cancers.
Lycopene has also been shown to benefit heart health and vision and protect against sun damage.
Natalist Male Prenatals contain lycopene, which can improve sperm motility, viability, pregnancy rates, and sperm count.
Lycopene is found in high amounts in sundried tomatoes, tomato paste, and tomato powder.
References:
Khan UM, Sevindik M, Zarrabi A, et al. Lycopene: Food Sources, Biological Activities, and Human Health Benefits. Oxid Med Cell Longev. 2021;2021:2713511. Published 2021 Nov 19. doi:10.1155/2021/2713511
Ardawi MM, Badawoud MH, Hassan SM, et al. Lycopene treatment against loss of bone mass, microarchitecture and strength in relation to regulatory mechanisms in a postmenopausal osteoporosis model. Bone. 2016;83:127-140. doi:10.1016/j.bone.2015.10.017
Walallawita US, Wolber FM, Ziv-Gal A, Kruger MC, Heyes JA. Potential Role of Lycopene in the Prevention of Postmenopausal Bone Loss: Evidence from Molecular to Clinical Studies. Int J Mol Sci. 2020;21(19):7119. Published 2020 Sep 27. doi:10.3390/ijms21197119
Reuter S, Gupta SC, Chaturvedi MM, Aggarwal BB. Oxidative stress, inflammation, and cancer: how are they linked?. Free Radic Biol Med. 2010;49(11):1603-1616. doi:10.1016/j.freeradbiomed.2010.09.006
Babaei A, Asadpour R, Mansouri K, Sabrivand A, Kazemi-Darabadi S. Lycopene protects sperm from oxidative stress in the experimental varicocele model. Food Sci Nutr. 2021;9(12):6806-6817. Published 2021 Oct 17. doi:10.1002/fsn3.2632
Durairajanayagam D, Agarwal A, Ong C, Prashast P. Lycopene and male infertility. Asian J Androl. 2014;16(3):420-425. doi:10.4103/1008-682X.126384
Showell MG, Mackenzie-Proctor R, Jordan V, Hart RJ. Antioxidants for female subfertility. Cochrane Database Syst Rev. 2020;8(8):CD007807. Published 2020 Aug 27. doi:10.1002/14651858.CD007807.pub4
Palozza P, Catalano A, Simone RE, Mele MC, Cittadini A. Effect of lycopene and tomato products on cholesterol metabolism. Ann Nutr Metab. 2012;61(2):126-134. doi:10.1159/000342077
Chen J, Song Y, Zhang L. Effect of lycopene supplementation on oxidative stress: an exploratory systematic review and meta-analysis of randomized controlled trials. J Med Food. 2013;16(5):361-374. doi:10.1089/jmf.2012.2682
Li X, Xu J. Dietary and circulating lycopene and stroke risk: a meta-analysis of prospective studies [published correction appears in Sci Rep. 2014;4:5906]. Sci Rep. 2014;4:5031. Published 2014 May 22. doi:10.1038/srep05031
Sun-damaged Skin (Photoaging). Cleveland Clinic. October 28 2022. URL.  
Rizwan M, Rodriguez-Blanco I, Harbottle A, Birch-Machin MA, Watson RE, Rhodes LE. Tomato paste rich in lycopene protects against cutaneous photodamage in humans in vivo: a randomized controlled trial. Br J Dermatol. 2011;164(1):154-162. doi:10.1111/j.1365-2133.2010.10057.x
Stahl W, Heinrich U, Aust O, Tronnier H, Sies H. Lycopene-rich products and dietary photoprotection. Photochem Photobiol Sci. 2006;5(2):238-242. doi:10.1039/b505312a
Johra FT, Bepari AK, Bristy AT, Reza HM. A Mechanistic Review of β-Carotene, Lutein, and Zeaxanthin in Eye Health and Disease. Antioxidants (Basel). 2020;9(11):1046. Published 2020 Oct 26. doi:10.3390/antiox9111046
Gupta SK, Trivedi D, Srivastava S, Joshi S, Halder N, Verma SD. Lycopene attenuates oxidative stress induced experimental cataract development: an in vitro and in vivo study. Nutrition. 2003;19(9):794-799. doi:10.1016/s0899-9007(03)00140-0
Schleicher M, Weikel K, Garber C, Taylor A. Diminishing risk for age-related macular degeneration with nutrition: a current view. Nutrients. 2013;5(7):2405-2456. Published 2013 Jul 2. doi:10.3390/nu5072405
Zhang FF, Morioka N, Kitamura T, et al. Lycopene ameliorates neuropathic pain by upregulating spinal astrocytic connexin 43 expression. Life Sci. 2016;155:116-122. doi:10.1016/j.lfs.2016.05.021
Kuhad A, Sharma S, Chopra K. Lycopene attenuates thermal hyperalgesia in a diabetic mouse model of neuropathic pain. Eur J Pain. 2008;12(5):624-632. doi:10.1016/j.ejpain.2007.10.008
Bhardwaj M, Kumar A. Neuroprotective Effect of Lycopene Against PTZ-induced Kindling Seizures in Mice: Possible Behavioural, Biochemical and Mitochondrial Dysfunction. Phytother Res. 2016;30(2):306-313. doi:10.1002/ptr.5533
Lycopene. NIH. Medline Plus. September 8 2021. URL. 
Jawaid A. Shaw, Meghashyam Koti. Orange discoloration of the

palms. CMAJ Apr 2009, 180 (8) 895; DOI: 10.1503/cmaj.071335
Shop Products From This Article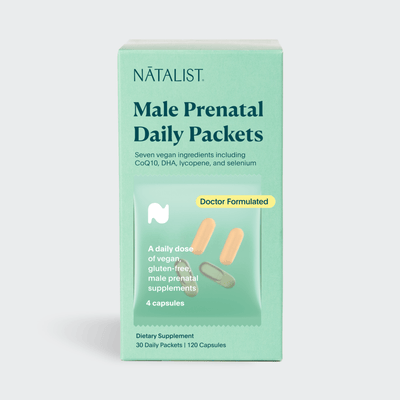 Extra 10% off your first delivery when you subscribe with code SEPT23
$60
Extra 10% off your first delivery when you subscribe with code SEPT23
$120 $110