3 Lube Ingredients to Avoid in Your Personal Lubricant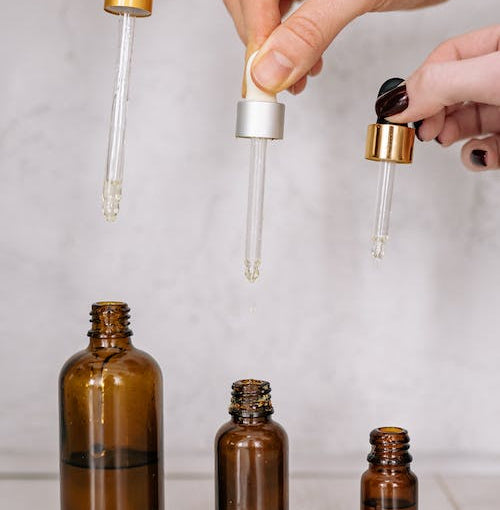 Wondering what to look for in a lube? From parabens to glycerin, discover the potentially harmful ingredients found in popular lubricants & how to avoid them.
Lube can be a great addition to your sex life, but it's important to know what the ingredients are in your lube. Certain ingredients can disrupt vaginal health, irritate the skin, and potentially impact fertility. 
Types of Lubes
There are three main categories of lube: water-based, oil-based, or silicon-based. While all of these are formulated with the same basic idea in mind (to aid in enjoyable, frictionless sex), there are pros and cons to the use of each. Read more about that in this Guide to Types of Lube. 
The gist is this: water-based lubricant is the most commonly found type of lube and is usually safe for use with both latex and non latex condoms as well as silicon devices. Oil-based lubricants can erode latex, which is not ideal if you're relying on latex condoms for STI and/or pregnancy prevention. Silicon-based lubricants are waterproof and are usually safe for latex and non latex condoms, but can damage silicon devices. 
Ingredients to Avoid and Why
It's important that you know what ingredients are in any of your personal hygiene products, especially those that are used on or around your more sensitive areas. The truth is that not all lubes are created equal, and some ingredients may cause irritation, infection, and make it harder to conceive.
Glycerin
Glycerin, also known as glycerol, is often seen in water-based lubricants, especially those marketed as warming or flavored lube. Glycerin is a natural sugar alcohol that is clear, odorless, and usually viscous. Glycerin is found in many products including toothpaste, hair conditioners, and more [1]. 
Even though glycerin or glycerol is found in many lubricants, some research suggests that high amounts can damage or irritate cells in the vagina and rectum [2].  Data also suggests that glycerin may increase the transmission of STIs and may be linked to bacterial vaginosis (BV) and yeast [2].
Parabens & Preservatives
Preservatives are substances that are added into foods or products to prevent or delay decay. Parabens are man-made chemicals that are often used as preservatives in foods, beverages, medications, and cosmetics. These are often listed as ingredients such as methylparaben, ethylparaben, butylparaben, and propylparaben [3]. 
Even though paraben use is so widespread, some data suggests that parabens and preservatives in cosmetics could have harmful effects. Research suggests that some of these ingredients may interfere with hormone signaling, an important function of our bodies that targets specific cells and causes certain actions, including the menstrual cycle [2]. Data shows that paraben use may also negatively impact fertility and may cause birth defects [4-5]. 
Synthetic Fragrances
Added flavors or scents may sound enjoyable, but be sure to look at the ingredient list to know what's really in the product. Synthetic fragrances are often listed as "perfume, fragrance oil, parfum" etc. when there are a lot of synthetic chemicals that are actually used to create an artificial scent or taste. 
Not only is it common for people to have skin reactions to some artificial fragrances, but their use in personal care products such as lube can lead to a urinary tract infection, yeast infection, BV, or other uncomfortable sensations [2,6]. Some lubricants will contain natural essential oils or extracts such as rose water or damascena, which is less likely to cause any reactions and may actually have antioxidant and antiinflammatory properties [13].
Ingredients to Look For
Now that you know what ingredients to avoid, let's talk about what you should look for in a personal lubricant. 
Hydroxyethylcellulose
Hydroxyethylcellulose is an ingredient that can benefit couples trying to conceive. This is an ingredient found in some fertility-friendly lubricants that doesn't hurt sperm or decrease sperm movement [7]. It's also able to mimic natural vaginal conditions, which helps sperm thrive and improves your chances of conceiving [7]. Many lubricants that aren't fertility friendly will have ingredients that immobilize sperm and will not contain hydroxyethylcellulose.  Learn how lube can affect vaginal health → 
Water
Water-based lubricants are one of the safest options to go for when choosing a lube that is less likely to cause skin irritation, erode condoms, or erode silicone toys. A study found that water-based lubricants were rated highly for causing few to no genital symptoms and increasing sexual pleasure [8]. When reviewing the ingredient list, water should be one of the main ingredients to look for if you're selecting a water-based lube. 
Paraben free
Lubricants that are made without parabens are less likely to interfere with hormone signaling, fertility, and birth defects [2,4,5]. Look for a lubricant that does not have "-paraben" ingredients, or is listed as "paraben free" or "made without parabens." 
Osmolality and pH
While these aren't ingredients, they are important factors that make up lubricants. Potential for hydrogen (pH) refers to how acidic or basic a solution is. Osmolality refers to the concentration of chemical particles found in a fluid. The vagina has an osmolality of about 370 mOsm/kg and a pH range from 3.8 to 4.5, although the pH does increase closer to 7 around ovulation and when in the presence of sperm [9-10]. When pH balance is off, you're more susceptible to yeast infections, BV, discharge, etc. 
If you want your lube to support vaginal health and potentially aid in fertility, lube pH and osmolality matters. The World Health Organization (WHO) recommends lubricants with osmolality below 1,200 mOsm/kg and pH levels 7 and below [11]. This is vital for protecting the vagina from epithelial damage and maintaining a healthy pH to protect and prevent infection [11-12]. 
The 411 on lube
Personal lubricants are a fun and useful product for many to bring into the bedroom. A product that is used in such sensitive areas should have ingredients that protect the skin, fertility, and overall health. Unfortunately, some lubricants still have ingredients that may be harmful to vaginal health and sperm and may cause allergic reactions. To get the most out of your lube, shop for products that avoid parabens, glycerin, and synthetic fragrances. If you're hoping to conceive, consider a fertility-friendly lubricant that supports sperm health and mimics natural vaginal conditions. 
References:
Becker LC, Bergfeld WF, Belsito DV, et al. Safety Assessment of Glycerin as Used in Cosmetics. Int J Toxicol. 2019;38(3_suppl):6S-22S. doi:10.1177/1091581819883820
Nicole W. A question for women's health: chemicals in feminine hygiene products and personal lubricants. Environ Health Perspect. 2014;122(3):A70-A75. doi:10.1289/ehp.122-A70
Parabens Fact Sheet. Centers for Disease Control and Prevention. April 2017. Accessed March 2023. URL. 
Smith KW, Souter I, Dimitriadis I, et al. Urinary paraben concentrations and ovarian aging among women from a fertility center. Environ Health Perspect. 2013;121(11-12):1299-1305. doi:10.1289/ehp.1205350
Shin B, Kwon JA, Park EK, et al. Prenatal Exposure to Parabens Affects Birth Outcomes through Maternal Glutathione S-Transferase (GST) Polymorphisms: From the Mothers and Kids Environmental Health (MAKE) Study. Int J Environ Res Public Health. 2021;18(6):3012. Published 2021 Mar 15. doi:10.3390/ijerph18063012
Vulvovaginal Health. American College of Obstetrics and Gynecology. Reviewed January 2022. Accessed March 2023. URL. 
Mowat A, Newton C, Boothroyd C, Demmers K, Fleming S. The effects of vaginal lubricants on sperm function: an in vitro analysis. J Assist Reprod Genet. 2014;31(3):333-339. doi:10.1007/s10815-013-0168-x
Herbenick D, Reece M, Hensel D, Sanders S, Jozkowski K, Fortenberry JD. Association of lubricant use with women's sexual pleasure, sexual satisfaction, and genital symptoms: a prospective daily diary study. J Sex Med. 2011;8(1):202-212. doi:10.1111/j.1743-6109.2010.02067.x
Murta EF, Filho AC, Barcelos AC. Relation between vaginal and endocervical pH in pre- and post-menopausal women. Arch Gynecol Obstet. 2005;272(3):211-213. doi:10.1007/s00404-005-0740-4
Ayehunie S, Wang YY, Landry T, Bogojevic S, Cone RA. Hyperosmolal vaginal lubricants markedly reduce epithelial barrier properties in a three-dimensional vaginal epithelium model [published correction appears in Toxicol Rep. 2020 Dec 25;8:62-63]. Toxicol Rep. 2017;5:134-140. Published 2017 Dec 16. doi:10.1016/j.toxrep.2017.12.011
Use and procurement of additional lubricants for male and female condoms WHO/UNFPA/FHI360. World Health Organization. April 2011. URL. 
Miller EA, Beasley DE, Dunn RR, Archie EA. Lactobacilli Dominance and Vaginal pH: Why Is the Human Vaginal Microbiome Unique?. Front Microbiol. 2016;7:1936. Published 2016 Dec 8. doi:10.3389/fmicb.2016.01936
Boskabady MH, Shafei MN, Saberi Z, Amini S. Pharmacological effects of rosa damascena. Iran J Basic Med Sci. 2011;14(4):295-307.
Shop Products From This Article
Subscribe & Save $2.00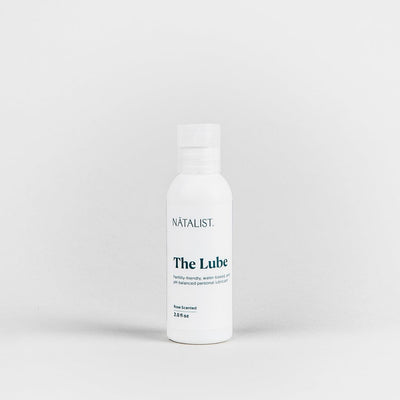 Extra 10% off your first delivery when you subscribe with code SEPT23
$23