3 Side Effects of Inositol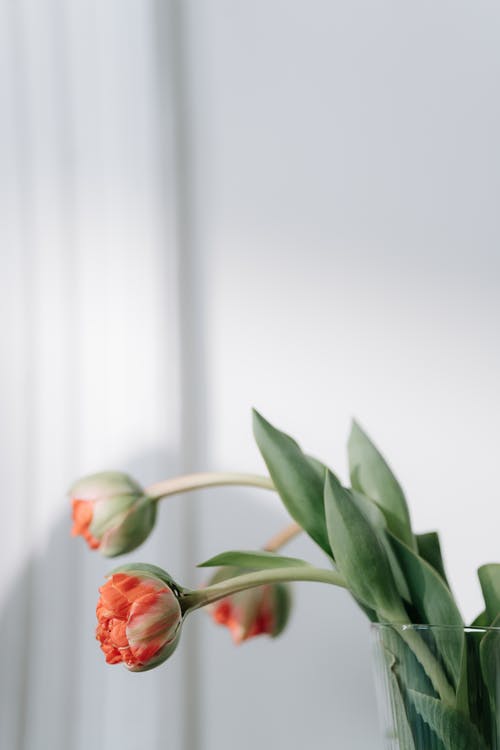 Inositol is a dietary supplement that can be incorporated into a diet, but it's important to know the side effects. Read on to learn the side effects of inositol. 
By OGBYN and fertility specialist Dr. Kenosha Gleaton
Did you know that inositol has been found to potentially support healthy hormone levels, egg health, improve irregular menstrual cycles, and more? There's a lot that this supplement can do, but it's also important to know about its potential side effects. 
What's Inositol?
Inositol is a carbohydrate that is abundant in our brain and body tissues. Inositol has a large effect on hormones and other neurotransmitters and has been shown to support ovarian health, egg quality, cycle regularity, metabolic syndrome, PCOS, and more. 
Some foods contain inositol such as corn, sesame seeds, wheat bran, and fresh fruits and vegetables. Inositol can also be found in supplements and is most commonly listed as myo-inositol (MI) or d-chiro-inositol (DCI). There are many different types and ratios of inositol, but research shows that a 40:1 ratio between MI and DCI is the body's natural ratio. 
Read more about the different types of inositol.
What Are the Potential Benefits of Inositol?
There have been many observed potential benefits of taking inositol, including healthy ovarian function and egg quality, maintaining a regular menstrual cycle, promoting hormone balance, and more. Inositol is becoming a popular supplement for treating patients with PCOS and metabolic syndrome and has even been shown to be helpful for those experiencing depression, OCD, and anxiety, although more studies need to be done to demonstrate these benefits. 
Improved ovarian function was observed in a clinical trial of women with polycystic ovaries and irregular periods. This was marked by regular ovulation and appropriate hormone levels. Another study found that inositol may be useful for lowering BMI and enhancing insulin sensitivity in women with PCOS. More studies need to be done to demonstrate the benefits of inositol supplementation for people with PCOS.
For more information on inostiol's benefits, read this article. 
Inositol and Egg Health
Supporting healthy eggs is a great way to prepare for a healthy embryo and a healthy pregnancy. Myoinositol has been shown to have antioxidant and growth-promoting factors. These are two important benefits of supplementation as it can support egg health and has even been shown to represent an improvement in IVF protocols for patients with PCOS. For those that are trying to conceive, inositol may be a great option to discuss with your healthcare provider about treating oxidative damage and improving chances of conception alongside your prenatal vitamin. 
Inositol for Cycle Regularity
Cycle regularity can be so helpful for those TTC, as your cycle can give you a good understanding of when you might ovulate next so you can time sex for pregnancy. Inositol has also been shown to support menstrual cycle regularity through its interactions with neurotransmitters and hormones.
A randomized clinical trial concluded that MI is helpful for improving ovulatory function in women with irregular periods. The study also found that women who supplement with inositol are more likely to have frequent ovulation. 
Inositol and Hormone Levels
Hormone levels can impact our health in so many ways. From our hair and skin to weight gain, ovulation, pregnancy, and beyond. Inositol is a great supplement to support healthy hormone levels as MI acts as a messenger in the body to activate and use different substances and hormones. Specifically, myoinositol deficiency can result in a disrupted follicle stimulating hormone (FSH) signal, which can negatively impact egg quality and ovulation. Inositol has also been shown to decrease excess male hormone secretion, a common symptom of those living with PCOS.  
Side Effects of Inositol
As with most medications and supplements, there is the potential for some side effects. Inositol is no different, and it's important to be informed about what side effects you may notice after taking it. Luckily most research studies found little to no negative side effects from taking inositol supplements. There were three side effects observed in patients that consumed the highest dosage of 12 g per day, and these were:
Nausea

Diarrhea

Gas
Other than upset stomach and increased flatulence, no long term side effects have been observed. It's also important to note that these side effects were a result of a very high dosage of inositol, while most supplements contain a much lower dosage of about 2,000 mg. Remember to always read supplement facts and consult with your healthcare provider on which dosage makes sense for your needs.
Questions to Ask Your Healthcare Provider
Please note that inositol is just a supplement that may be helpful in addition to your current medications. You should ask your healthcare provider before adding or removing any medications or supplements to your routine. 
Inositol has been classified as an insulin sensitizing agent, therefore anyone with diabetes or at risk of diabetes should consult their healthcare provider before taking inositol.
There isn't a lot of research at this time on inositol supplementation during breastfeeding, so you may want to ask your healthcare provider if you should continue taking inositol while lactating. 
Key Takeaways
Inositol is a naturally occurring carbohydrate found in foods like sesame seeds, corn, fruits, and vegetables

Inositol is helpful for supporting healthy hormone levels, egg health, and cycle regularity

Inositol may not be a good option for those with diabetes or at risk of diabetes to discuss with their healthcare provider

Ask your healthcare provider before adding any supplements to your current routine 

There isn't enough information to deem inositol safe for breastfeeding women at this time

The three most common side effects are nausea, diarrhea, and gas, but were most noticeable after consuming 12 g per day, a very high dosage
Shop Products From This Article