What We Know About Dysphoric Milk Ejection Reflex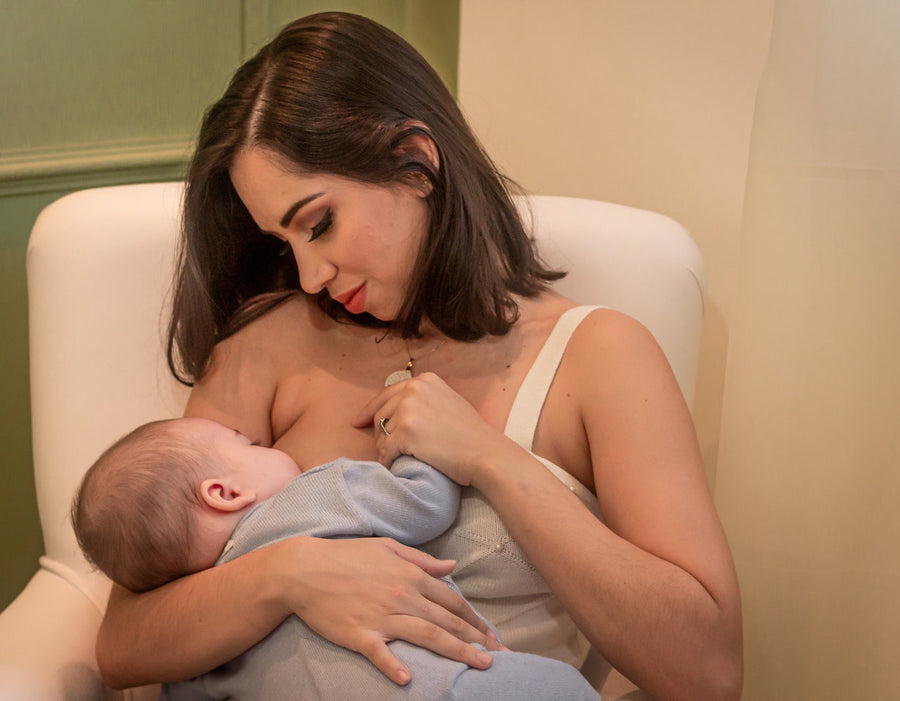 Breastfeeding is often thought of as a beautiful bonding experience between parent and child. While it can be a wonderful experience for some, many of us know that breastfeeding can also present many challenges. Whether someone is struggling with chapped or sore nipples, difficulty achieving a proper latch, or limited milk production, there are many conversations often left out of the breastfeeding discussion. Today we'll discuss a difficult and likely underreported challenge that some people experience while lactating known as the dysphoric milk ejection reflex. 
What is Dysphoric Milk Ejection Reflex?
Dysphoric milk ejection reflex (D-MER) is a condition that impacts up to 9% of lactating people. [1-2] Those with D-MER experience a sudden and intense wave of negative emotions that occur when breastfeeding. These emotions are specifically tied to the let-down reflex, or the release of milk. [2] The let-down reflex can be triggered by a variety of stimuli, such as hearing a baby crying, seeing a baby, skin-to-skin contact with a baby, suckling on the nipple, etc. [3] 
The flood of intense and negative feelings experienced with D-MER is often very quick and will only last for a minute or two. While these emotions are often quick to pass, it can still be very upsetting for someone to experience these emotions while breastfeeding or releasing milk. [2] 
D MER Symptoms
Those with D-MER may experience a range of emotions and intensities. What is standard for all D-MER patients is the onset of these feelings, which always occurs just before, during, or for a few minutes following breastfeeding or milk release. [1-2] The following emotions have all been recorded by people with D-MER [4]:
Depression
Homesickness
Apprehension
Hopelessness
Hollowness in stomach
Anxiety
Dread
Panic
Irritability
Anger
Agitation
Paranoia
How Long Does D-MER Last?
Intensity has previously been reported as either mild, moderate, or severe. [4] Mild symptoms often self-correct within the first three months, moderate symptoms often self-correct between six and 12 months, and severe symptoms are present until fully weaning or with the use of prescription treatment. [4] A case study on D-MER found that approximately half of the patients had moderate to severe symptoms that did not disappear completely until they weaned. [4] Other patients reported symptoms dissipating near the end of lactational amenorrhea (the period of time when someone doesn't have a menstrual period while breastfeeding), or with a decrease in feeding frequency. [4] The overall consensus seems to be that D-MER symptoms can vary greatly and may be dependent on the person. 
What Causes D-MER?
Unfortunately there is still little information on dysphoric milk ejection reflex. We can't say for certain what causes this condition, however a lot of research does point to a change in hormones. [2] When breastfeeding, the body releases two hormones called prolactin and oxytocin. Together these hormones allow milk to be produced and flow from the breast. Another important hormone associated with D-MER is dopamine. [2] Dopamine is associated with our mood and is sometimes called the "feel-good" hormone. [5] When oxytocin is released, dopamine is suppressed. In the majority of people this doesn't have a very noticeable effect, however, it's hypothesized that those experiencing D-MER have a very quick drop in dopamine levels, which causes the onset of negative emotions. [2] As far as we know, there is nothing that can be done to cause or prevent D-MER from occurring. 
Will I Have D-MER With All of My Children?
If you've previously or are currently experiencing dysphoric milk ejection reflex, you may be concerned about any future pregnancies. Truthfully we don't have enough information to give a firm answer, but research suggests that D-MER will either occur with all children or with later children. [4] 
Dysphoric Milk Ejection Reflex Treatment
As of right now we don't have a specific treatment or cure for D-MER, however there are ways to manage symptoms. It can be very difficult to have a negative experience with breastfeeding, so be sure to speak to your healthcare provider if you are struggling with D-MER or you're having other difficult or confusing emotions. Here are some tips for coping with D-MER.
Counseling
If you are ever struggling with difficult emotions or thoughts, counseling may be a helpful option. A healthcare professional may be able to help you find healthy strategies for coping with any negative feelings that arise during breastfeeding or afterward. Although D-MER symptoms typically resolve within a few minutes of releasing milk, many patients will carry guilt or worry about this experience throughout the day. [4] It's important that you prioritize and take care of your mental health with as much care as you give to yourself and your child's physical health. 
Prescription Medications
There is not an approved prescription medication given at this time to help with D-MER, however a case study found that some patients found relief with bupropion and pseudoephedrine medications. [4] You should speak with your healthcare provider if medication is something you are interested in learning more about. 
Reducing Stress
Stress has been found to worsen some D-MER symptoms and should be avoided as much as possible. [6] Some patients have been able to find some comfort in home remedies and stress management techniques, such as meditation, getting a massage, taking a bath, and being skin-to-skin with their baby. [1-2] Some of these methods can be used while breastfeeding to lessen or help cope with the negative symptoms. 
Weaning
As the cause of D-MER is the release of milk from the breast, deciding to wean your baby may be an option to consider. Breastfeeding does provide many health benefits for yourself and your child and is normally recommended for at least six months of life. That being said, severe depressive symptoms can be very difficult to manage and if D-MER is causing you a lot of negative emotions, you may want to speak to your healthcare provider about weaning. [4] Ultimately we believe that fed is best, and there are alternatives like infant formula that provide many of the same nutrients found in breastmilk. Learn more about infant formula vs breastfeeding. 
More treatment options may be recommended for D-MER as we continue to learn more about this condition. It's important to remember that you aren't alone and there are other breastfeeding parents also experiencing similar symptoms. You should always seek out a medical professional if you have any concerns or questions regarding your physical and mental health. 
D-MER vs Postpartum Depression 
Some of the emotions associated with D-MER may sound similar to postpartum depression (PPD) symptoms. While D-MER is considered to be unrelated to postpartum depression and postpartum anxiety, some people will experience concurrent conditions. [2] Postpartum depression is seen in approximately one in seven people assigned female at birth (AFAB). [7] PPD is associated with longer lasting depressive symptoms, such as depressed mood, loss of interest or pleasure, insomnia, fatigue, agitation, and others. [7] PPD is not attributable to a specific cause, unlike D-MER which is directly attributable to breastfeeding or the release of breast milk. [1,2,7] Both of these conditions should be taken very seriously and discussed with a healthcare provider. 
Natalist Postpartum Support
Natalist is proudly run by a team of doctors, moms, and researchers that understand the different highs and lows tied to fertility, pregnancy, and postpartum. If you or someone you love is struggling, don't be afraid to reach out to a healthcare provider for help. There are many treatment options that may benefit someone experiencing D-MER or other conditions. If you're looking for products to support your postpartum journey, check out Natalist Postpartum Collection filled with evidence-backed products and supplements including Nipple Balm, Postnatal Vitamins, and more. We're rooting for you! 
References:
Tamara L. Ureño, Cristóbal S. Berry-Cabán, Ashley Adams, Toni L. Buchheit, and Susan G. Hopkinson. Dysphoric Milk Ejection Reflex: A Descriptive Study.Breastfeeding Medicine.Nov 2019.666-673.http://doi.org/10.1089/bfm.2019.0091
Dysphoric Milk Ejection Reflex (D-MER). Cleveland Clinic. April 2023. URL. 
Infant and Young Child Feeding: Model Chapter for Textbooks for Medical Students and Allied Health Professionals. Geneva: World Health Organization; 2009. SESSION 2, The physiological basis of breastfeeding. Available from: https://www.ncbi.nlm.nih.gov/books/NBK148970/
Heise AM, Wiessinger D. Dysphoric milk ejection reflex: A case report. Int Breastfeed J. 2011;6(1):6. Published 2011 Jun 6. doi:10.1186/1746-4358-6-6
Dopamine. Cleveland Clinic. March 2022. URL. 
Deif R, Burch EM, Azar J, Yonis N, Abou Gabal M, El Kramani N and DakhlAllah D (2021) Dysphoric Milk Ejection Reflex: The Psychoneurobiology of the Breastfeeding Experience. Front. Glob. Womens Health 2:669826. doi: 10.3389/fgwh.2021.669826
Mughal S, Azhar Y, Siddiqui W. Postpartum Depression. [Updated 2022 Oct 7]. In: StatPearls [Internet]. Treasure Island (FL): StatPearls Publishing; 2023 Jan-. Available from: https://www.ncbi.nlm.nih.gov/books/NBK519070/
Shop Products From This Article
Subscribe & Save $7.00
Extra 10% off your first delivery when you subscribe with code SEPT23
$85 $68
Subscribe & Save $5.00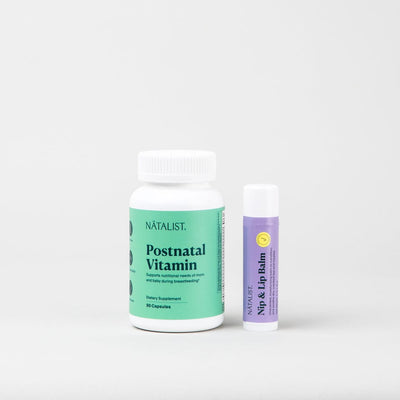 Extra 10% off your first delivery when you subscribe with code SEPT23
$55 $45