Freezing Eggs 101: A Complete Guide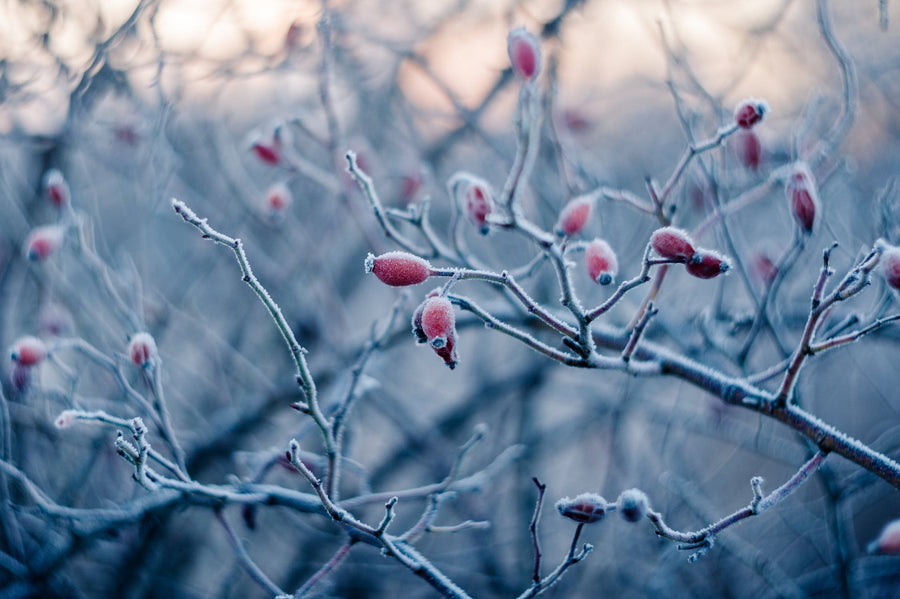 How much does it cost to freeze eggs? Discover a complete guide on egg freezing and what to expect!
By OBGYN and fertility expert, Dr Kenosha Gleaton
What does it mean to freeze eggs?
Oocyte cryopreservation (OC) or egg freezing, is a way to save healthy and mature eggs for use in the future. Egg freezing can be a long and expensive process, but is a great way for many to get pregnant later in life should they be concerned about declining fertility, illness, gender transitioning, or other circumstances. In oocyte cryopreservation, eggs are extracted from the ovaries, frozen, and stored until they're needed. Donor eggs are also frozen sometimes, in which case the eggs would be stored until a recipient chooses to use them. Egg freezing is different from embryo freezing, which is when eggs are fertilized with sperm before they're frozen. When eggs are ready to be used, they're thawed and fertilized with either donor or partner sperm and transferred into the uterus. In the United States, there is no legal limit on how long frozen eggs can be stored, and there have been successful pregnancies using eggs previously frozen for over 10 years. 
Why should I freeze eggs?
Are you wondering if egg freezing is right for you? The truth is, it may not be the best decision for everyone, but some people can benefit greatly from freezing their eggs. Some common reasons some have decided to go through this process are:
Illness
Some conditions like lupus, sickle cell anemia, or cancer, can have a negative impact on fertility. Whether it's from the disease or condition itself, or the treatment (chemotherapy or radiation), fertility may be harmed. Egg freezing could be a great choice if you'd like to have biological kids in the future. 
Hormone replacement or gender diversity
If you are planning on getting any hormone replacement therapy or are transgender, freezing your eggs may be an option to explore for yourself or a future partner to use. Read about reciprocal IVF! 
Declining fertility 
It is true that egg quality begins to decline with age. The chance of conceiving every month is about 25-30% for those aged 20 to early 30s, and by the time a woman reaches 40, chances decrease to about 10%. Egg quantity is also something to take into account. We're born with all the eggs we will ever have, and the number begins to decrease as we age or experience different life events. Deciding to freeze eggs at a younger age is kind of a way to 'freeze time" and could be helpful down the road when you're ready to get pregnant. 
How much does freezing eggs cost?
Actual cost can vary depending on your location, clinic, and storage fees. In the United States, it's estimated that one cycle of egg freezing costs between $8,000 and $20,000. This is dependent on the rates for fertility testing, consultations, medications, storage, and the number of cycles completed (a cycle = retrieval of eggs and all the prep that leads up to retrieval). Your local fertility center should be able to give you a better estimate of their fees, and consultations are sometimes free of charge!
Does insurance cover it?
Egg freezing is under the larger umbrella of fertility services, which are often not included in many insurance plans. Some states have passed laws mandating that some fertility services be covered, including in vitro fertilization (IVF), but certain conditions must be met to qualify. It's best to contact your own insurance company for a breakdown of your plan or any other options they may have to help cover some of the costs associated with egg freezing. 
Want to gain some insight on your fertility hormones? Shop the Women's Fertility Test! 
What are the benefits of freezing eggs?
You're in control of your own timeline
There are many reasons that someone may want to plan for a future pregnancy while not being ready to conceive immediately. Whether it be finances, job-related, health concerns, or another matter, freezing your eggs gives you the chance to control your own timeline and try to get pregnant whenever you're ready—without worrying about your age's impact on the quality or quantity of your eggs. 
No matter where you are on your fertility or pregnancy journey, Natalist has got you covered with prenatal vitamins, family planning options, and postpartum support. 
You have options
Deciding to freeze your eggs gives you many different options down the road. Whether or not you would like to use a partner's sperm or donor sperm, transfer future embryos to yourself, a partner, or a gestational carrier, you don't have to decide right now! You may opt out of using your eggs at all, in which case you could donate or dispose of them.
You get more than one try
More often than not, multiple eggs are retrieved during one cycle, although this number can vary depending on the person. While it's not guaranteed that all the eggs will survive the freezing and thawing process, you will still have multiple chances of fertilizing and transferring the eggs or embryos.
How successful is egg freezing? 
What are the chances of getting pregnant after freezing your eggs? We know that the survival rate of eggs after freezing and thawing is over 90%. Successful fertilization rates are between 71% and 79%, and successful implantation can vary between 17% and 40%. Other sources state that the chance of pregnancy ranges from 30-60%. The truth is, chances of getting and carrying a healthy pregnancy will vary depending on the age at time of freezing, age at transfer, male fertility, and other factors. 
These numbers can seem intimidating, but it's important to note that when you go through the egg freezing process, multiple eggs can be retrieved. This is dependent on the person and will vary on a case to case basis, but some may even be able to retrieve up to 15 per cycle. If you decide to go through multiple cycles, you could have up to 30 chances for a successful pregnancy! 
Are there any risks to freezing eggs?
There are some risks associated with OC, including:
Fertility drug side effects
In order to successfully extract multiple eggs from the uterus, injectable fertility drugs are used leading up to the extraction date. These drugs help to induce ovulation and may cause some uncomfortable side effects, including swollen or painful ovaries, breast tenderness, cramping, nausea, and diarrhea. More severe and dangerous side effects are possible, but rare. 
Complications during procedure
Egg retrieval is considered to be safe, but complications may arise that could lead to infection, bleeding, or internal damage. 
IVF risks
If it's decided later on to move forward with using frozen eggs, IVF will be used to transfer fertilized embryos into the uterus. There are some risks associated with IVF including multiple pregnancy, low birth weight, premature delivery, and fetal abnormalities.
Emotional factors
There is not a guarantee that frozen eggs will turn into a successful or viable pregnancy. It can be an emotional and financial risk to go this route, however there are also many success stories and other alternatives to expanding your family. 
Egg Freezing: Step by Step
Now that you know more about freezing eggs, let's take a closer look at the step by step process:
You can use different sources to find databases of fertility centers including reviews, success rates, credentials, and more. You will likely work with a reproductive endocrinologist, but there are many other experts that you'll meet along your fertility journey. 
2. Testing and screening
Before you go through retrieval, your doctor will likely run some tests to get a better understanding of the quantity and quality of your eggs. This could include some blood tests to measure hormones and some infectious diseases including hepatitis B, hepatitis C, and HIV. 
3. Ovarian stimulation
Once your doctor has taken a look at your labs, you get to move forward with stimulating your ovaries to release multiple eggs. This is first done by injecting hormones and medications to help develop and prepare your follicles for up to two weeks, while also preventing premature ovulation. Once the follicles are ready for egg retrieval, a final injection can be given to help the eggs fully mature.  During this process you will be monitored regularly, including blood tests, ultrasounds, and follow up visits. Shop Natalist ovulation test strips!
4. Retrieving the eggs
It's now time for egg retrieval! This procedure is done under general anesthesia using an ultrasound probe. No incisions need to be made as eggs are retrieved from the follicles through a small device inserted into the vagina. Multiple eggs are usually retrieved during one procedure. It's common to experience some cramping or pressure following egg retrieval, but generally patients are able to return to daily activities within a week.
5. Cryopreservation
Once the eggs are retrieved from the follicles they'll be frozen, most commonly through a method known as vitrification. During vitrification, the eggs are rapidly cooled down to prevent the formation of ice crystals. The eggs are then stored until you're ready to use them in the future. 
Key Takeaways
Oocyte cryopreservation (OC) or egg freezing, is a way to save healthy and mature eggs for use in the future.
There is no legal limit in the US for how long frozen eggs can be stored, and there have been successful pregnancies using eggs previously frozen for over 10 years. 

Common reasons some people choose to freeze their eggs include illness, cancer treatments, hormone replacement or gender affirming procedures, and declining fertility.

The average cost of egg freezing varies, but can range from $8,000 to $20,000 after storage, lab, and procedure costs.

Freezing eggs can be beneficial because it provides a more flexible timeline for family planning, more options, and multiple attempts at conceiving.

Potential risks of egg freezing include side effects, complications, and emotional factors.
Shop Products From This Article