How Common Is Infertility?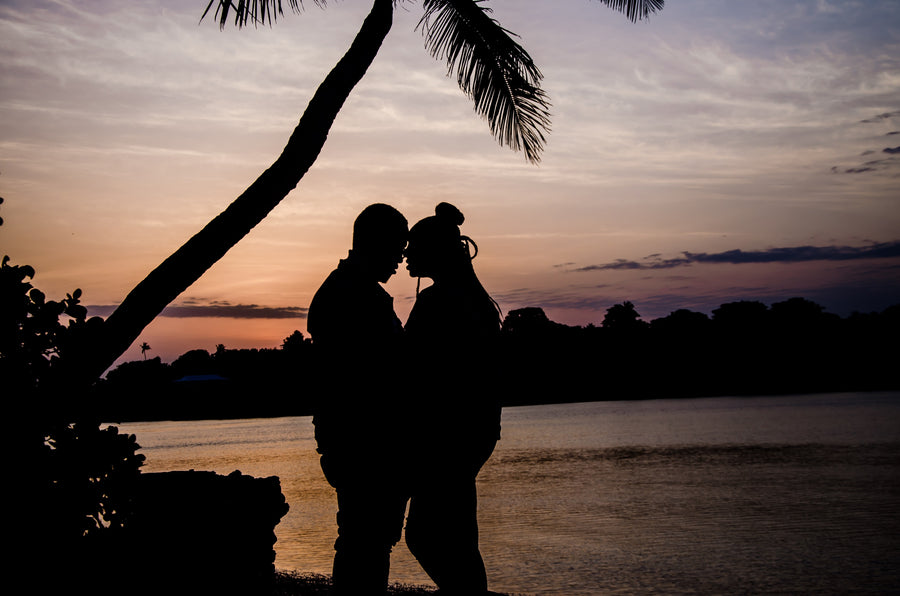 By OBGYN and fertility expert, Dr. Kenosha Gleaton
Fertility is a complicated topic that is impacted by a wide range of factors. If you've recently been diagnosed as infertile or if you're concerned about your fertility, you aren't alone. Let's talk about the common causes of infertility. 
How is infertility defined?
Typically infertility is diagnosed when someone is unable to conceive after having unprotected sex for a year or longer. [1] Fertility tends to decline with age, so most females over the age of 35 are evaluated for infertility after six months of unprotected sex. [1] Getting pregnant requires viable sperm, a viable egg, an adequate path and time for the two to meet in the reproductive tract, and successful implantation of an embryo into the uterine wall. [1] Infertility may result from a problem with any or multiple of these steps, making it difficult to successfully conceive. 
Male infertility vs female infertility
Infertility can be a concern for both men and women, and is sometimes described as "female-factor" or "male-factor" infertility. In fact, infertility cases are split about evenly when it comes down to the root of the problem. [2] A third of infertile heterosexual couples have difficulty conceiving due to problems with the male reproductive system. Another third of infertile heterosexual couples have difficulty conceiving due to problems with the female reproductive system. In the remaining third of cases, the problem can't be identified or is a caused by a problem with both partners. We'll go into more detail later about what actually causes infertility in men and women. 
Is infertility treatable?
Yes, infertility is treatable in many cases. [3] Treatment options will depend on the cause of infertility, age, and other factors. There are different fertility treatments such as in vitro fertilization (IVF), intrauterine insemination (IUI), medications to regulate hormones, surgeries, and more that may all improve your chances of conceiving. [3] You should speak to your healthcare provider if you're interested in learning more about infertility treatments. 
How many people are considered infertile?
So how common is infertility? The most recent data we have comes from the World Health Organization (WHO).  A report published on April 4, 2023 suggests that 17.5% of the global adult population are impacted by infertility (about one in six people). [4] Rates are fairly equal across high, middle, and low-income countries, with prevalence as high as 17.8% in high-income countries and 16.5% in low and middle-income countries. [4] 
In the United States, research shows that about 9% of men and 11% of women of reproductive age experience fertility problems. [2] Studies show that after one year of having unprotected sex, 12 to 15% of heterosexual couples are unable to conceive. This percentage drops to 10% after two years of unprotected sex. [2] 
What causes infertility?
Infertility can be caused by a wide range of problems in males and females. Let's break down some of the major causes of infertility. 
Age
Fertility tends to naturally decline as we age. This is seen in both males and females, though females may see more difficulties than males when it comes to age-related infertility. [5] Research tells us that females are born with anywhere between one and two million eggs, and that this number decreases over time. [5] 
As hormone levels change and people continue to age, both the quantity and quality of eggs and sperm tend to decrease. This increases the risk of miscarriage, fetal abnormalities, and other complications. Age may also increase the risk of other conditions or problems, such as fibroids, erectile dysfunction, and endometriosis. [5] 
Lifestyle and environmental factors
Overall health, including the foods we eat, sleep patterns, use of drugs or alcohol, and other behaviors can all impact fertility outcomes. [5] We know that being underweight or overweight may be linked to poor sperm health and ovarian dysfunction. Excessive exercise or strenuous activity has also been shown to reduce sperm count and negatively impact ovulation and fertility. Certain types of drugs, medications, and treatments, such as cancer treatment, tobacco, illegal drugs, steroids, and more can all negatively impact fertility outcomes. Lastly, prolonged exposure to toxic chemicals can affect fertility in both males and females. [5] 
Issues with sperm formation or transport
Men are found to be the only cause or a contributing cause of infertility problems in about 40% of cases. [5] In order for conception to occur, a male must be able to deliver healthy sperm. Common issues impacting male factor infertility include hormone imbalances, blockages, diminished sperm health, or a complete lack of sperm. [5] The bottom line is that any issue with male fertility is related to creating healthy sperm or moving sperm from the testicles to the urethra. 
Female factor infertility 
As many of us know, getting pregnant and carrying a pregnancy to term are very complicated processes. The body has to go through a tremendous amount of change and physiological steps to successfully grow a little human. There are many problems that can arise to disrupt these processes, including [5]:
Underlying conditions: Polycystic ovary syndrome, endometriosis, primary ovary insufficiency, fibroids
Failure to ovulate
Structural problems
Irregular menstrual cycle
Implantation failure
Diminished egg quality
Failure to ovulate is the most common overall cause of female infertility, occurring in about 40% of females struggling to conceive. [5] Failure to ovulate may occur as a result of an underlying condition, abnormal hormone levels, aging, and other factors. The quick summary here is that female fertility is influenced by a large number of factors and is often a result of irregular ovulation or menstrual cycles. [5] 
It's important to note that in about 30 to 50% of infertility cases, there is no specific or observable cause for infertility. These cases are referred to as "idiopathic" or unexplained. [6-7]
A summary of the most common causes of infertility
I've given you a lot of information for a fairly simple question. The short answer is that infertility is relatively common and impacts a good portion of the global population. [4] In the United States, infertility cases are split fairly evenly between male-factor infertility, female-factor infertility, and unexplained infertility or issues with both partners. [2] In males, most infertility issues are related to how the testicles work to produce or move sperm. In females, most infertility issues are related to problems with ovulation. Infertility can be a scary word to hear, but know that there are many different options for treating infertility and growing your family. If you are diagnosed with infertility, speak to your healthcare provider about your options. 
How Natalist can help
Family planning and infertility concerns can be daunting and may feel overwhelming or lonely at times. We totally get it, and we're here to help. Research shows that some lifestyle factors, including nutrition, supplements, ovulation tracking, and more, have significant influences on fertility. [8-9] Natalist offers evidence-based products designed to support you through every stage of your fertility journey. Shop prenatal supplements, ovulation testing kits, and more to support your reproductive health and potentially improve your chances of getting pregnant. [8-9] If you have been trying to conceive for over a year (or six months if you're 35 or older) and haven't been successful, reach out to a healthcare provider for specific recommendations and next steps. [1] You should also consult a healthcare provider before adding any new medications or supplements to your routine. Check out the Natalist blog for more information. 
References:
Infertility FAQs. Division of Reproductive Health, National Center for Chronic Disease Prevention and Health Promotion. April 26 2023. URL.
How common is infertility? National Institues of Health. Office of Communications. February 8 2018. URL. 
What infertility treatments are available? National Institues of Health. Office of Communications. January 31 2017. URL. 
Purity Njagi and others, Financial costs of assisted reproductive technology for patients in low- and middle-income countries: a systematic review, Human Reproduction Open, Volume 2023, Issue 2, 2023, hoad007, https://doi.org/10.1093/hropen/hoad007
What are some causes of infertility? National Institues of Health. Office of Communications. January 31 2017. URL. 
Practice Committee of the American Society for Reproductive Medicine. (2006). Effectiveness and treatment for unexplained infertility. Fertility and Sterility, 86(5 Suppl 1), S111–S114.
Jose-Miller, A. B., Boyden, J. W., & Frey, K. A. (2007). Infertility. American Family Physician, 75, 849–856.
Nedresky D, Singh G. Physiology, Luteinizing Hormone. [Updated 2022 Sep 26]. In: StatPearls [Internet]. Treasure Island (FL): StatPearls Publishing; 2023 Jan-. Available from: https://www.ncbi.nlm.nih.gov/books/NBK539692/
Schaefer E, Nock D. The Impact of Preconceptional Multiple-Micronutrient Supplementation on Female Fertility. Clin Med Insights Womens Health. 2019;12:1179562X19843868. Published 2019 Apr 23. doi:10.1177/1179562X19843868