How Is Infertility Diagnosed?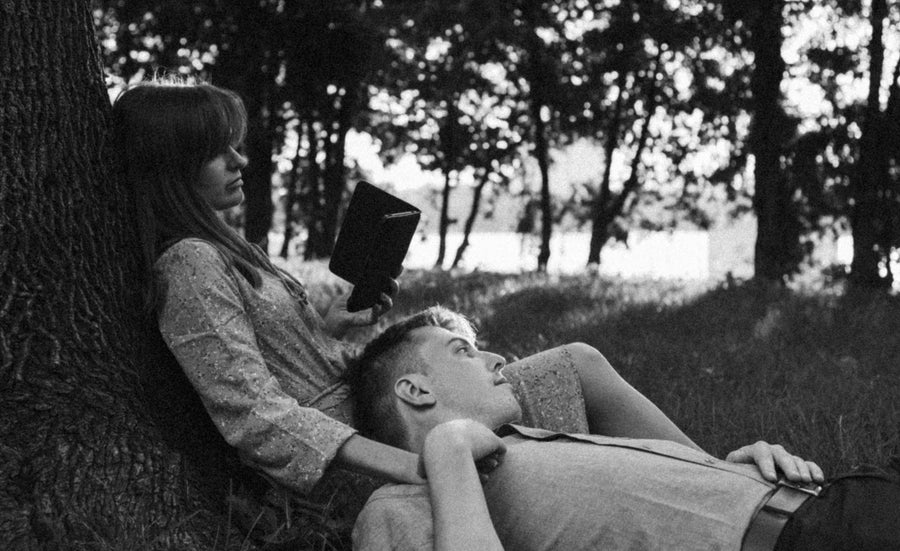 By OBGYN and fertility expert, Dr. Kenosha Gleaton
Prevalence and causes of infertility
It's suspected that up to 17.8% of the global population experience infertility. [1] The most common causes of infertility are problems with ovulation or sperm cells. [2] Other factors that impact fertility include age, lifestyle, and underlying health conditions. If someone suspects they may be infertile, it's important to speak to a healthcare provider about getting an infertility evaluation. 
Diagnosing infertility
Most experts recommend being evaluated for infertility if you have not gotten pregnant after having unprotected heterosexual sex for over six months (for females 35 or older) or a year (for those under the age of 35). [2] Typically an obstetrician-gynecologist (OBGYN) will evaluate females for infertility and urologists will evaluate male infertility, but there are other options for healthcare providers as well. [2] 
Female fertility
Female fertility is often impacted by age, failure to ovulate, underlying conditions, or irregular menstrual cycles. There are many other factors that also play a role in female fertility. In order to evaluate female fertility, healthcare providers are going to focus on hormone levels, ovarian reserve, and structural abnormalities. [2-4] 
Health history
The first step when evaluating fertility is to get an overview of someone's health history. For females, this history includes any prior pregnancies, miscarriages, menstrual cycle irregularities, infections, surgeries, pelvic pain, abnormal symptoms, and more. [2-4] Often a health history is taken while undergoing a physical exam. 
Hormone and blood tests
Hormone levels can give a lot of insight into overall health and fertility. A healthcare provider may measure estrogen, follicle-stimulating hormone (FSH), anti-Müllerian hormone (AMH), testosterone, progesterone, and other hormone levels. Fertility hormone testing can give providers a better idea of egg supply, ovulation, and more. [2-4] 
Imaging tests and surgeries
Other tests or surgeries such as x-rays, ultrasounds, laparoscopy, and others may be used to get a better look at some of your reproductive organs. These tests and surgeries may help to identify any blockages, abnormally shaped organs, fibroids, scarring, etc. [2-4] 
Male fertility
Male fertility is dependent on several factors, including sexual function, sperm health, and the ability to move sperm from inside the testes to outside of the body. [2,3,5] In order to evaluate male fertility, healthcare providers will focus on hormone levels, sperm parameters, and structural abnormalities.
Health history
The first step of a fertility evaluation is establishing a thorough health history. For male fertility, this will likely include any past injuries to the testes or penis, infections, libido, underlying conditions, abnormal symptoms, and more. A physical exam of the testes and penis may also help identify any potential problems such as a hernia, infection, abnormal veins, or mass. [2,3,5]
Semen analysis and hormone testing
Testing semen and hormone levels gives valuable insight into any potential abnormalities. A semen analysis examines the quality and volume of sperm and will help a provider determine if the sperm count, shape, or movement is any cause for concern. [2,3,5] Hormones that may impact male fertility include testosterone, FSH, and prolactin.
Biopsy and additional testing
Genetic testing or a biopsy of the testicle may be conducted if additional testing is required. These tests can give insight into sperm production or development, chromosome abnormalities, and more. [2,3,5]  Shop male fertility products→ 
Infertility may be caused by more than one factor and may not be determined through one or more tests. Sometimes underlying health conditions play a role in someone's ability to conceive. [2-3]
Is it possible to conceive after you've been diagnosed with infertility?
It is definitely possible to conceive after you've been given an infertility diagnosis. Infertility does not mean the same thing as sterility, may be voluntary or involuntary childlessness. [6] If someone is sterile, it is very unlikely that they will produce any biological offspring. Someone that is infertile is having a difficult time trying to conceive (TTC), but may be able to have biological children through artificial reproductive technology (ART) like intrauterine insemination, in vitro fertilization, or other treatments. [6] Spontaneous conception is also possible and is seen in anywhere from 13% to 80% of cases, depending on age, health history, treatment history, and more. [7] 
How effective is ART?
Artificial reproductive technology has come a long way the past few years and has resulted in successful pregnancies for many. In the United States, it's estimated that around 75,023 live births resulted from ART in 2020. [8] Success rates will vary depending on many different factors, including the type of treatment, age, cause of infertility, and more.  
What is unexplained infertility? 
In some cases there may not be one specific cause of infertility. In fact, it's estimated that about one third of infertility cases are either unexplained or caused by issues in both partners. [7] If healthcare providers are unable to pinpoint what is making it difficult for someone to conceive, they may be given a diagnosis of unexplained infertility. [7] While not guaranteed, conceiving is still possible in cases of unexplained infertility. In fact, research suggests that spontaneous conception is more common among couples with unexplained infertility than those with defined causes of infertility. [7] 
Natalist products for fertility support
No one should have to deal with infertility alone. Whether you're just getting started with your fertility journey or you feel like a pro on all things reproductive health, Natalist is here to support you with products, knowledge, and a community of people that know all about the ups and downs of TTC. Natalist offers at-home hormone tests, female and male prenatal vitamins, books, and more.
Important takeaways
Up to 17.8% of the global population experience infertility.
The most common causes of infertility are issues with ovulation or sperm cells.
It's recommended that females under the age of 35 visit a healthcare provider to be evaluated for infertility if they are unable to conceive after having unprotected sex for a year. 
Females 35 and older should look into an infertility evaluation if they're unable to conceive after six months of unprotected sex.
Evaluating someone for infertility consists of a health history, testing hormone levels, testing sperm parameters, testing for any blockages or abnormal organs, and in some cases, exploratory surgery.
Being diagnosed with infertility does not mean someone will never be able to have children, but that conceiving may be more difficult. 
There are many treatment options for infertility, such as ART. 
In some cases, infertility is unexplained or is a result of more than one known factor. 
References:
Purity Njagi and others, Financial costs of assisted reproductive technology for patients in low- and middle-income countries: a systematic review, Human Reproduction Open, Volume 2023, Issue 2, 2023, hoad007, https://doi.org/10.1093/hropen/hoad007
Evaluating Infertility. American College of Obstetricians and Gynecologists. FAQ136. August 2022. URL. Accessed May 2023.
Lindsay, T. J., & Vitrikas, K. R. (2015). Evaluation and treatment of infertility. American Family Physician, 91(5), 308–314.
Practice Committee of the American Society for Reproductive Medicine. (2015). Diagnostic evaluation of the infertile female: A committee opinion. Fertility and Sterility, 103(6), e44–50.
Practice Committee of the American Society for Reproductive Medicine. (2015). Diagnostic evaluation of the infertile male: A committee opinion. Fertility and Sterility, 103(3), e18–25.
Royfman R, Shah TA, Sindhwani P, Nadiminty N, Avidor-Reiss T. Sterility, an Overlooked Health Condition. Women. 2021; 1(1):29-45. https://doi.org/10.3390/women1010003
Sadeghi MR. Unexplained infertility, the controversial matter in management of infertile couples. J Reprod Infertil. 2015;16(1):1-2.
ART Success Rates. U.S. De

partment of Health & Human Services. 2020.

URL

. 
Shop Products From This Article
Extra 10% off your first delivery when you subscribe with code SEPT23
$120 $110