How to Increase Progesterone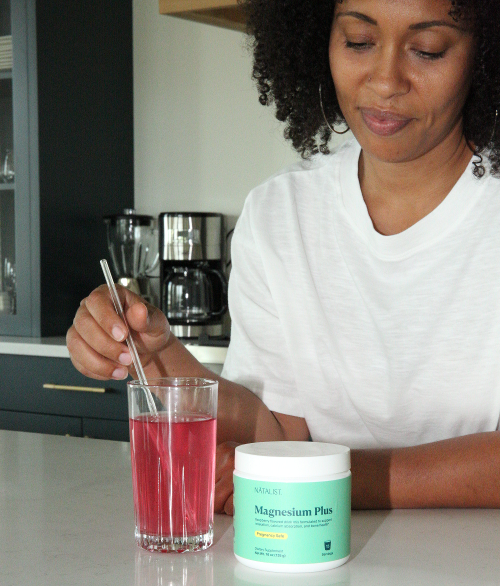 Hormone levels can impact our health in many ways, especially when dealing with reproductive hormones. Progesterone is an important part of a healthy pregnancy and regular menstrual cycle. Having low levels of progesterone may make it difficult to get pregnant and may lead to some uncomfortable symptoms. Here's your guide on how to increase progesterone levels. 
The role of progesterone in women's health
Progesterone is a hormone that plays an important role in the female reproductive system. It's produced in the ovaries and adrenal glands and is found in higher amounts after ovulation and during pregnancy. [1] Progesterone impacts the body in many ways, including thickening the uterine lining, preventing uterine contractions, regulating the menstrual cycle, supporting thyroid function, supporting pregnancy, and is sometimes used to lower the negative effects of menopause. [2-3] Abnormal levels of progesterone may lead to irregular periods, preterm labor, breast cancer, tumors, and decreased fertility. [1]
What impacts progesterone levels?
Progesterone levels naturally rise and fall with the menstrual cycle and pregnancy. Levels tend to increase after ovulation has occurred in order to prepare the body for a fertilized egg. Levels also increase during pregnancy in order to support various bodily functions. [1] 
One of the most common reasons for decreasing progesterone levels is perimenopause (the period of time around menopause). Progesterone levels decline with age, causing menstrual cycle changes, irregular periods, longer cycles, and eventually the onset of menopause when the menstrual cycle ends. [1] Other potential causes of low progesterone levels include an underactive thyroid (read more about thyroid disorders and fertility), other abnormal hormone levels, polycystic ovary syndrome (PCOS), over exercising or extreme dieting, and anovulatory cycles (not ovulating during the menstrual cycle). [2]
Normal progesterone levels
It's normal for progesterone levels to vary throughout the menstrual cycle. Typically levels are lower in the first half of the menstrual (the follicular phase) and stay below 2 ng/ml. [2] During ovulation, progesterone levels reach about 12 ng/ml, and once the second half of the menstrual cycle begins (the luteal phase), levels can reach around 20 ng/ml. [2] The highest levels of progesterone are seen during pregnancy, with levels reaching up to 90 ng/ml in the first trimester and continuing to climb until about 32 weeks. [2] You can measure your progesterone levels using at-home hormone testing kits or through lab testing with your healthcare provider. 
Shop the Women's Fertility Test
Identifying low progesterone: Common symptoms
When progesterone levels are lower than normal there are a few symptoms that may appear. The most obvious symptoms are irregular and short menstrual cycles. Other potential symptoms in people who aren't pregnant include headaches, spotting, hot flashes, bloating or weight gain, sleep trouble, mood changes, and infertility. [2] Symptoms that may be observed in pregnant people include spotting, low blood sugar, miscarriage, fatigue, and breast tenderness. [2]
Progesterone and estrogen levels help to balance one another, and having low progesterone levels may cause estrogen levels to rise, sometimes known as estrogen dominance. This may lead to symptoms such as weight gain, depression, heavy bleeding, decreased sex drive, and gallbladder issues. [2]
Increasing progesterone levels
If you are looking to increase your progesterone levels, there are a few things you can try. First, you should always speak to a healthcare provider if you're concerned about your hormone levels, menstrual cycle, or fertility. You may also benefit from taking a fertility hormone test to confirm any abnormal hormone levels.  Your provider can discuss hormone therapy with you as well as other ways to naturally increase progesterone levels and support hormone balance. 
Medical treatments for low progesterone: Hormone therapy and fertility treatments
If you have low progesterone levels, you may be a good candidate for hormone therapy, which is a common type of treatment used to help support hormonal balance and reduce unwanted effects of perimenopause, menopause, the menstrual cycle, and more. [2] Progestin is a synthetic form of progesterone typically used in hormone pills, creams, injections, and gels. 
Sometimes progestin is used as a contraceptive to prevent pregnancy, but it can come in handy for those trying to conceive and struggling with low progesterone levels. The uterus relies on adequate levels of progesterone in order to thicken the uterine lining and support the implantation of an embryo. Your healthcare provider may be able to talk with you about injection shots to help maintain a thick uterine lining during treatments such as in vitro fertilization (IVF). [2]
If you are not ovulating at all due to abnormal hormone levels or conditions such as PCOS, you may also benefit from ovulation induction medications. Most commonly, ovulation induction therapy is given through oral pills that will stimulate the ovaries and encourage ovulation. 
Natural ways to boost progesterone
Diet, weight loss, and supplements
Altering the diet and increasing consumption of magnesium, zinc, vitamin B, vitamin C, and other vital nutrients may help support progesterone production. [4-6] You can find these nutrients in foods such as leafy greens, legumes, nuts, citrus, poultry, oysters, bell peppers, and red meat. You may also benefit from taking multivitamins, standalone supplements, or vitamin-rich drink mixes to support nutrient intake.
A study also found that increased body weight may be associated with low progesterone levels in women. [7] For some, weight loss may help to stabilize various hormone levels, including progesterone. Keep in mind that over exercising can actually have the opposite effect and may reduce progesterone levels, so be sure to limit activity to a healthy level and speak with your healthcare provider if you have specific concerns about your diet or exercise routine. 
Reduce stress and balance other hormones
Research also shows that high levels of cortisol, a hormone caused by chronic stress, may play a role in progesterone production. [8] Finding ways to reduce stress through exercise, self-care, etc. may be useful. As previously mentioned, over exercising and extreme dieting can have harmful effects on your overall health as well as progesterone levels, so be sure to keep a healthy balance and don't over do it! 
Balancing other hormones may also be beneficial. Whether you have PCOS, a thyroid disorder, or other abnormal hormone levels, finding ways to balance hormone levels and treat underlying conditions can be beneficial for your progesterone levels as well. 
Key takeaways
Progesterone is a vital nutrient in the menstrual cycle and during pregnancy.
It's normal for progesterone to fluctuate throughout the menstrual cycle and to decrease with age.
Progesterone helps with thickening the uterine lining, preventing uterine contractions, regulating the menstrual cycle, supporting thyroid function, supporting pregnancy, and is sometimes used to lower the negative effects of menopause. 
Progesterone levels are impacted by menopause, thyroid conditions, PCOS, anovulatory cycles, and other conditions.
Some symptoms of low progesterone levels include infertility, irregular menstrual cycles, headaches, spotting, mood changes, and more. 
To increase progesterone levels, some may benefit from medical treatments such as hormone therapy or fertility treatments. This may include taking progestin pills, using creams or gels, or getting injections. 
Fertility treatments may also be useful for those hoping to conceive and having trouble ovulating or sustaining pregnancy due to low levels of progesterone.
Other ways to increase progesterone include a balanced diet, taking supplements such as magnesium, zinc, and vitamins B and C, maintaining a healthy weight, and managing stress levels. 
References:
Cable JK, Grider MH. Physiology, Progesterone. [Updated 2022 May 8]. In: StatPearls [Internet]. Treasure Island (FL): StatPearls Publishing; 2023 Jan-. Available from: https://www.ncbi.nlm.nih.gov/books/NBK558960/
Low Progesterone. Cleveland Clinic. Last updated January 2023. URL. Accessed April 2023. 
Kolatorova L, Vitku J, Suchopar J, Hill M, Parizek A. Progesterone: A Steroid with Wide Range of Effects in Physiology as Well as Human Medicine. Int J Mol Sci. 2022;23(14):7989. Published 2022 Jul 20. doi:10.3390/ijms23147989
Kolanu BR, Vadakedath S, Boddula V, Kandi V. Activities of Serum Magnesium and Thyroid Hormones in Pre-, Peri-, and Post-menopausal Women. Cureus. 2020;12(1):e6554. Published 2020 Jan 3. doi:10.7759/cureus.6554
Nasiadek M, Stragierowicz J, Klimczak M, Kilanowicz A. The Role of Zinc in Selected Female Reproductive System Disorders. Nutrients. 2020;12(8):2464. Published 2020 Aug 16. doi:10.3390/nu12082464
Mumford SL, Browne RW, Schliep KC, et al. Serum Antioxidants Are Associated with Serum Reproductive Hormones and Ovulation among Healthy Women. J Nutr. 2016;146(1):98-106. doi:10.3945/jn.115.217620
Whynott RM, Summers KM, Jakubiak M, Van Voorhis BJ, Mejia RB. The effect of weight and body mass index on serum progesterone values and live birth rate in cryopreserved in vitro fertilization cycles. F S Rep. 2021;2(2):195-200. Published 2021 Feb 18. doi:10.1016/j.xfre.2021.02.005
Low Progesterone Symptoms, Causes, and What You Can Do About It. Flo. URL. Accessed April 2023.
Shop Products From This Article
Subscribe & Save $6.00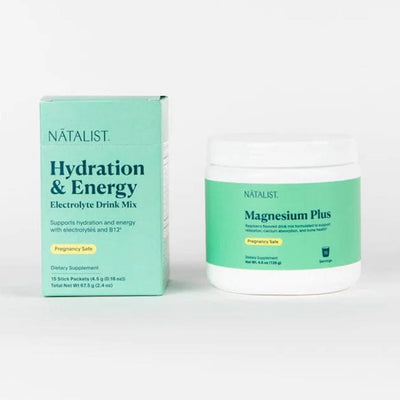 Extra 10% off your first delivery when you subscribe with code SEPT23
$70 $59