How to Prevent Cleft Lip and Palate During Pregnancy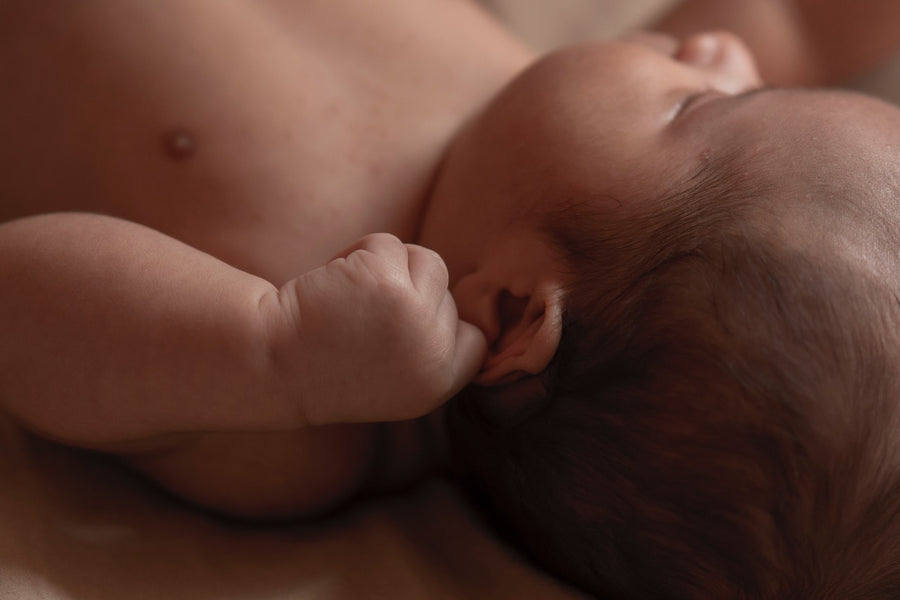 By Dr. Kenosha Gleaton, OBGYN
There are many different kinds of birth defects that can impact a pregnancy and fetal development. Birth defects lead to structural changes in the body that can have serious adverse effects on a baby. Orofacial clefts are the fourth most common congenital disorder in the United States and can lead to difficulties eating or speaking, as well as other related complications. [1-2] Orofacial clefts may include a cleft lip and cleft palate (1 in every 1,600 babies in the U.S.), a cleft lip without a cleft palate (1 in every 2,800 babies in the U.S.), or a cleft palate without a cleft lip (1 in every 1,700 babies in the U.S.). [1-2] 
What Is Cleft Palate?
A cleft palate occurs when the tissue that makes up the roof of the mouth doesn't completely join together during pregnancy. Essentially, there is a split or opening in the roof of the mouth. A cleft palate may impact both the front and back parts of the palate or only part of the palate. [1] This part of the body is usually formed between six and nine weeks of pregnancy, fairly early on before some people may even know that they're pregnant. [3] 
What Is Cleft Lip?
A cleft lip occurs when tissues from each side of the head join together at the center of the face to make the lips and mouth. When this tissue doesn't join together completely, there can be an opening or gap that forms between the two sides of the upper lip. A cleft lip may range from a small indent to a separation of tissue that reaches the nose. [1] This part of the body forms between four and seven weeks of pregnancy, even earlier than the palate. 
The lip and palate develop at separate times, which means that orofacial clefts form separately. This is why it's possible to have both cleft lip and palate or just one of the two orofacial clefts. It's more common to develop both or to develop only a cleft palate than it is to develop only a cleft lip. [1-2] 
What Causes Cleft Lip and Cleft Palate?
In many cases, there is no known cause of cleft lip or cleft palate. Many researchers believe that there are genetic and environmental factors that may cause orofacial clefts. It's been observed that clefts are more commonly seen in those with a sibling, parent, or other relative who also has a cleft. [1] 
Some data also suggests that some medications may increase the risk of a cleft lip or palate when taken during pregnancy. These include antiseizure medications, some acne treatment medications, steroids, and a medication called methotrexate, which is commonly used for cancer, arthritis, and psoriasis treatment. [1] 
Some factors can increase the risk of a cleft, such as [1-2]:
Folic acid deficiency (read Am I Getting Enough Folate?) 
Substance abuse
Obesity
Tobacco use during pregnancy
Birth disorders 
Exposure to certain viruses or chemicals 
Difficulties Caused by Cleft Lip and Cleft Palate
While there are some difficulties that can arise as a result of orofacial clefts, there is rarely any risk of severe illness or death as a result of a cleft lip or cleft palate. Many with a cleft will go on to have a normal childhood. [1] Some potential difficulties one might face include [1-2]:
Difficulty breastfeeding or taking a bottle
Hearing loss or ear infections
Speech problems
Dental problems
Emotional or social challenges

How to Prevent Cleft Lip and Cleft Palate
So what can be done to prevent cleft lip and cleft palate? The truth is that many birth defects are considered unpreventable as there is often no specific cause. Birth defects such as clefts are a result of tissues not joining together properly during fetal development. You can do everything by the book- take your prenatal vitamins, stick to a healthy diet, avoid smoking, drinking, and harsh chemicals, etc. and your baby still may develop a cleft or another congenital anomaly. 
That being said, there are some factors associated with a higher risk of cleft lip and palate that may be reduced through different lifestyle choices. If you are hoping to reduce your risk, try the following. 
Folic Acid Supplementation
Folic acid, also known as folate or vitamin B9, is a vital nutrient recommended to all people assigned female at birth (AFAB) of childbearing age. [4] During pregnancy, it's recommended that people consume 600 mcg of dietary folate equivalents every day. [4] Folate is key for reducing the risk of neural tube defects such as spina bifida, and some research suggests that folate supplementation can also reduce the risk of facial clefts. [5] Even if you aren't actively planning on trying to conceive, folate is an important part of a healthy diet. Most prenatal vitamins should already contain some folate or folic acid, but you may want to check how much folate you're taking, especially if you have the MTHFR gene mutation that makes it difficult to process folate. 
Avoid Toxins 
Some research suggests that certain toxins and chemicals may increase the risk of birth defects and facial clefts. [1] While it's sometimes easier said than done, avoiding harmful toxins during pregnancy is always a good idea. This means avoiding high-pollution areas, paying close attention to the ingredients in any cleaning products, household items, food items, etc., and avoiding smoking, drinking, or any illicit substances. Learn more about toxic chemicals and fertility. 
Avoid Certain Medications
As mentioned already, some medications may increase the risk of cleft lip and palate when taken during pregnancy. It is always a good idea to go over your list of medications and supplements with your healthcare provider if you're planning on conceiving soon or are pregnant. If you take any antiseizure medications, medications containing Accutane®, or are receiving treatment for a condition such as cancer, arthritis, or psoriasis, your baby may have a higher risk of developing a facial cleft. [1] 
Maintain a Healthy Lifestyle
The last step you can take when trying to prevent facial clefts or other complications is to prioritize a healthy lifestyle before and during pregnancy. Maintain a healthy weight, work out regularly, eat a balanced diet, and avoid harmful habits or behaviors. [1-2] Obesity can increase your risk for many different complications, including facial and oral clefts. If you have concerns about your weight or lifestyle, be sure to speak to a healthcare provider. 
Support Healthy Development With Natalist
While we can't always prevent complications or anomalies from occurring, there are some things that are in our control. Prioritize a healthy pregnancy and healthy development by maintaining healthy habits. Natalist is proud to offer many comprehensive, evidence-based products and supplements designed to support the fertility and pregnancy journey. Talk to your provider about our Prenatal Daily Packets or Folate supplements, stay hydrated and nourished with our pregnancy-safe drink mixes, or pamper yourself with a self-care bundle. Have more questions? Check out the Natalist blog. 
References:
Cleft Lip & Cleft Palate. Cleveland Clinic. June 2022. https://my.clevelandclinic.org/health/diseases/10947-cleft-lip-cleft-palate
Cleft Lip / Cleft Palate. CDC. June 2023. https://www.cdc.gov/ncbddd/birthdefects/cleftlip.html
One in three people learn they're pregnant past six weeks' gestation. ANSIRH. University of California San Francisco. November 2021. https://www.ansirh.org/research/research/one-three-people-learn-theyre-pregnant-past-six-weeks-gestation
Folate- Fact Sheet for Health Professionals. NIH. November 2022. https://ods.od.nih.gov/factsheets/Folate-HealthProfessional/
Wilcox AJ, Lie RT, Solvoll K, Taylor J, McConnaughey DR, Abyholm F, Vindenes H, Vollset SE, Drevon CA. "Folic Acid Supplements and the risk of facial clefts: A National population-based control study." British Medical Journal, 2007. 
Shop Products From This Article