Is CBD Safe During Pregnancy?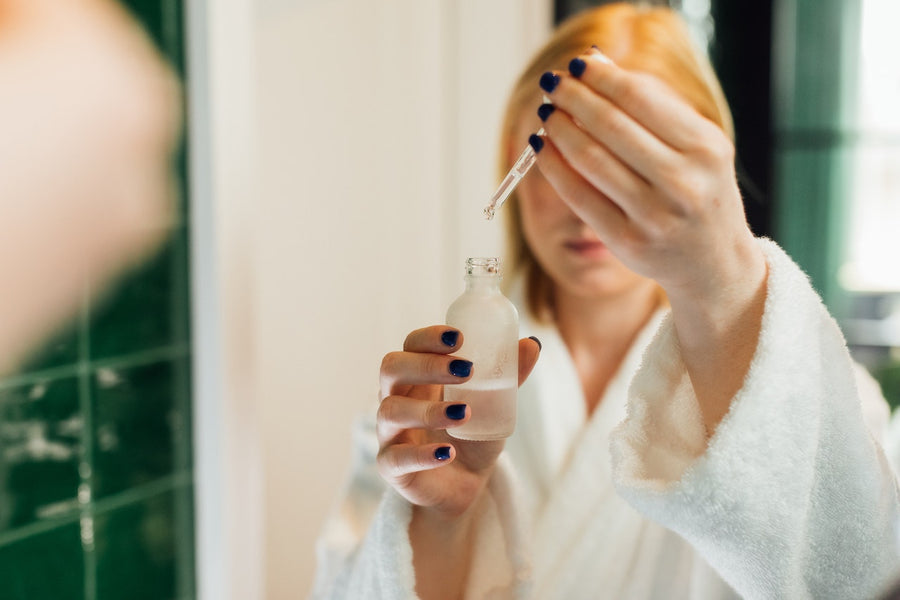 By Dr. Kenosha Gleaton, OBGYN
There is a lot of divisiveness in our society when it comes to cannabis use and substances such as THC or CBD. Let's take a look at what researchers have to say about the use of CBD during pregnancy. 
What Is Cannabis?
There is a lot of confusion about the difference between marijuana, cannabis, THC, CBD, and other related terms. According to the National Institutes of Health, the word "cannabis" refers to all products derived from a plant known as Cannabis sativa. [1] While cannabis is often thought of as a recreational drug, the plant has also been used for thousands of years for agricultural and industrial applications. [2] There are over 100 cannabinoids (groups of substances) found in the cannabis plant, with two of the most well-known cannabinoids being tetrahydrocannabinol (THC) and cannabidiol (CBD). [1] Cannabis and marijuana are often used interchangeably, however, "marijuana" specifically refers to products or parts of the cannabis plant that contain THC. Another term you may see or hear in relation to cannabis is hemp. Hemp plants are another type of cannabis plant that contain very low amounts of THC, but can contain higher amounts of CBD. [3] 
THC vs CBD
So what is the difference between THC and CBD? One of the main differences between these cannabinoids is that THC is a psychoactive substance that causes the "high" many people think of when they hear the word marijuana or cannabis. [4] CBD is also a substance found in the cannabis plant, but it is not impairing the way that THC is. [4] In fact, CBD can be derived from parts of the cannabis plant or hemp plants that contain very low amounts of THC.
Over the years we've seen an increase in the amount of oils, lotions, foods, supplements, and other products that contain or are made with THC, CBD, hemp, and other related components. It's important to note that the majority of these products are not regulated very well and research is still ongoing to understand the short and long-term effects of these substances. [3-4] 
The Use of Cannabis Products for Health Conditions
The FDA has approved several drugs that contain individual cannabinoids for medical use. For example, a drug known as Epidiolex contains a purified form of CBD and has been approved to treat seizures associated with some forms of epilepsy. [1] Some other medications contain dronabinol and nabilone, a synthetic THC and a related substance, which have been approved to treat nausea and vomiting caused by cancer chemotherapy, as well as to treat loss of appetite and weight loss in people living with HIV. [1]  (Learn how to safely manage morning sickness) 
Aside from these FDA-approved treatments, some research also suggests that cannabis or cannabinoids may be useful for managing chronic pain, multiple sclerosis, and other conditions. [1] Additionally, there are some negative health effects that have been associated with various cannabinoids, including [4]:
Drowsiness
Diarrhea or appetite changes
Changes in mood
Liver damage
Drug interactions
Substance use disorder
Increased risk of psychoses

Is CBD Safe to Use During Pregnancy?
As some may already know, the use of THC during pregnancy is discouraged. Studies show that THC can pass through the maternal system to a fetus, potentially harming fetal development and increasing the risk of pregnancy complications. [5] So what about the use of CBD during pregnancy? Currently the health effects of CBD during pregnancy are unknown, and the FDA discourages the use of CBD products while pregnant. [3] There isn't comprehensive research on the effects of CBD on a developing fetus, but existing data does suggest that high doses of CBD can cause problems with animal reproductive systems. [3] In addition to the potential negative effects caused by CBD itself, some products may contain harmful chemicals, pesticides, and other contaminants. CBD products sold over the counter have less regulatory oversight, which can be especially dangerous to use during pregnancy. It's best to avoid the use of any marijuana or cannabis products while pregnant as well as when trying to conceive. It's also recommended that you avoid drinking during pregnancy and while TTC. 
Is CBD Safe While Breastfeeding?
Data regarding CBD use while breastfeeding is also lacking at this time, however existing research does suggest that there could be negative health effects. We know that THC can stay in breast milk for up to six days after use, and it's predicted that CBD may also be transferred through breast milk. [3] We aren't quite sure of the specific effects CBD may have on a breastfed infant, but it's best to avoid CBD use to decrease the risk of any complications. 
Marijuana and Male Fertility
Studies also show that THC use can alter sperm, potentially inhibiting sperm function and male fertility. [6] The use of CBD has also been shown to impact testis size, decreased fertilization rates, and reduced hormones in some animals. [7] If you're hoping to support your chances of a healthy conception down the line, you may also want to speak with your healthcare provider about your partner's use of CBD, THC, and other cannabis products. Read more about male fertility → 
Natural and Safe Products for Pregnancy
Some people are initially interested in products such as CBD because they are often marketed as natural or organic. Unfortunately these claims may not always be true, and the lack of regulations surrounding CBD and other hemp products may mean that hazardous chemicals, pesticides, bacteria, and other contaminants may make their way into these products. If you are looking for products that are safe for use while pregnant or breastfeeding, you may want to consider the Pregnancy Self-Care Bundle, Postpartum Essentials Kit, or related products. Natalist is proud to offer products that are plastic-neutral, evidence-backed, and made with high-quality ingredients. For example, our Anti-Nausea Gummies are vegan, gluten free, non-GMO, and made with vitamin B6 and organic ginger. Remember to always speak with your healthcare provider directly before using any new products or supplements.
References:
Cannabis (Marijuana) and Cannabinoids: What You Need To Know. NCCIH. November 2019. URL. 
Hussain T, Jeena G, Pitakbut T, Vasilev N, Kayser O. Cannabis sativa research trends, challenges, and new-age perspectives. iScience. 2021;24(12):103391. Published 2021 Nov 1. doi:10.1016/j.isci.2021.103391
What You Should Know About Using Cannabis, Including CBD, When Pregnant or Breastfeeding. Federal Drug Administration. 2019. URL.
CBD: What You Need to Know. CDC. August 2022. URL. 
What You Need to Know About Marijuana Use and Pregnancy. CDC. October 2020. URL. 
Hehemann MC, Raheem OA, Rajanahally S, et al. Evaluation of the impact of marijuana use on semen quality: a prospective analysis. Ther Adv Urol. 2021;13:17562872211032484. Published 2021 Jul 20. doi:10.1177/17562872211032484
Carvalho RK, Andersen ML, Mazaro-Costa R. The effects of cannabidiol on male reproductive system: A literature review. J Appl Toxicol. 2020;40(1):132-150. doi:10.1002/jat.3831
Shop Products From This Article
Subscribe & Save $3.00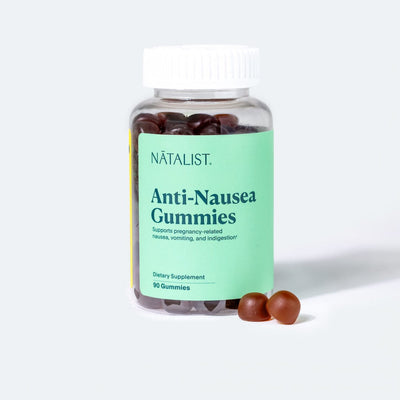 Ginger and vitamin B6 gummies to support pregnancy nausea relief
$32