Kathryn Kellogg on Going Zero Waste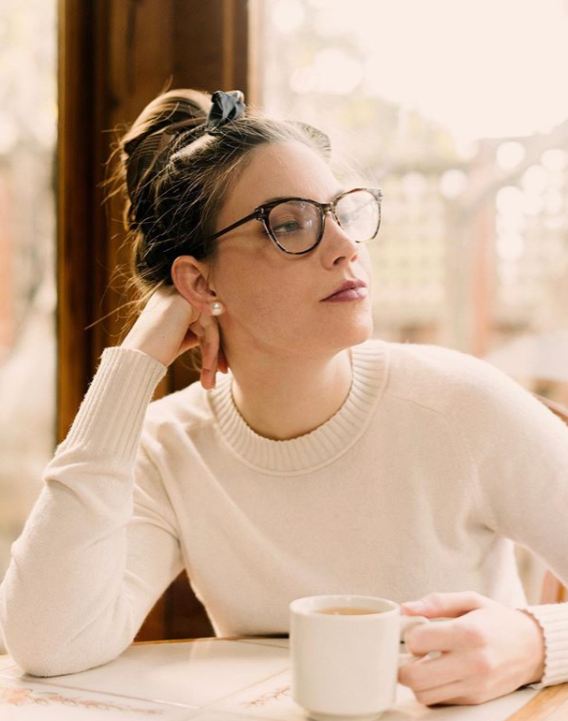 Kathryn Kellogg is the founder of Going Zero Waste a lifestyle website dedicated to helping others live a healthier and more sustainable life. She's a spokesperson for plastic-free living for National Geographic, Chief Sustainability Officer at the One Movement, and author of 101 Ways to Go Zero Waste which breaks eco-friendly, sustainable living down into an easy step by step process with lots of positivity and love.
What sparked your passion for a zero-waste lifestyle?
It might be surprising but didn't start going zero waste because I loved the planet.⁠
I started practicing many of these habits out of financial necessity and to heal myself. I didn't even know what I was doing had a "proper name" let alone a hashtag. ⁠
I started making changes because I had a major hormone imbalance that culminated in a breast cancer scare. I was in and out of doctor offices for three looonnngg years. ⁠
I learned that not every product on the shelf is "safe". It's crazy to me that the beauty industry hasn't had updated regulations for almost 100 years! And cleaning companies don't even have to tell you the ingredients in their products? Like WHAT!? ⁠⁠
So, I started making my own cleaning, skincare products, and removed single-use plastics to avoid toxic-chemicals that interfere with our hormones.⁠
Making these small switches improved my health drastically, and when I moved to California, it all clicked - the same ingredients that were bad for me were also bad for the environment.  ⁠
I decided to start my blog to show people how easy it can be to live a healthier life for both you and the planet, and most importantly that it doesn't have to take a lot of money or time. 
What does zero-waste/eco-friendly living mean to you?
Very rarely do we have waste problems; we have creative thinking problems. 
Zero waste living is about using your life as a way to reflect the future you want to live in. I want to live in a world with clean air, clean water, and a place where politicians and businesses respect the planet.
🎁Shop The Get Pregnant Bundle ⟶
What do you wish more people knew about zero waste living?
A lot of people think zero waste living is time-consuming and expensive, and I'm happy to say, it's neither of those things. Zero waste living at its core is depression-era living. It's about saving and using what you have instead of constantly buying new. 
As far as time goes, I've managed to save quite a bit of time. Does it take that long to fill up a water bottle from the sink? Does it take that much more time to wipe up a spill with a cloth towel than a paper towel? It's really about building habits, and once you're in them you don't even realize you're doing anything differently.
Does your commitment to sustainability impact how many children you want?
No, I've always wanted one and feel very passionate about being part of the foster care system in some way whether that's through fostering or adopting. 
What are your top tips for getting started?
Any step in the right direction is still a step in the right direction. 
I recommend that everyone start with the big four. 
Say no to straws. If you need straws or like them, try and opt for a reusable one. My personal favorite is glass.

Ditch the plastic water bottles. Did you know tap water is more regulated than bottled water? If you don't like the taste of your water invest in a filter, you will save so much money in the long run. I prefer an insulated water bottle that keeps hot drinks hot and cold drinks cold. 

Bring your own bags to the store. If you tend to forget, get a couple that fold up real small and attach to your key ring so they'll always be with you. 

Avoid coffee cups which are actually lined with plastic and unrecyclable in most places. The lids aren't recyclable either. If you have your handy-dandy insulated water bottle on you, you can grab your coffee, or ask for it in a real mug to stay.