Meet Vernita Brown, MPA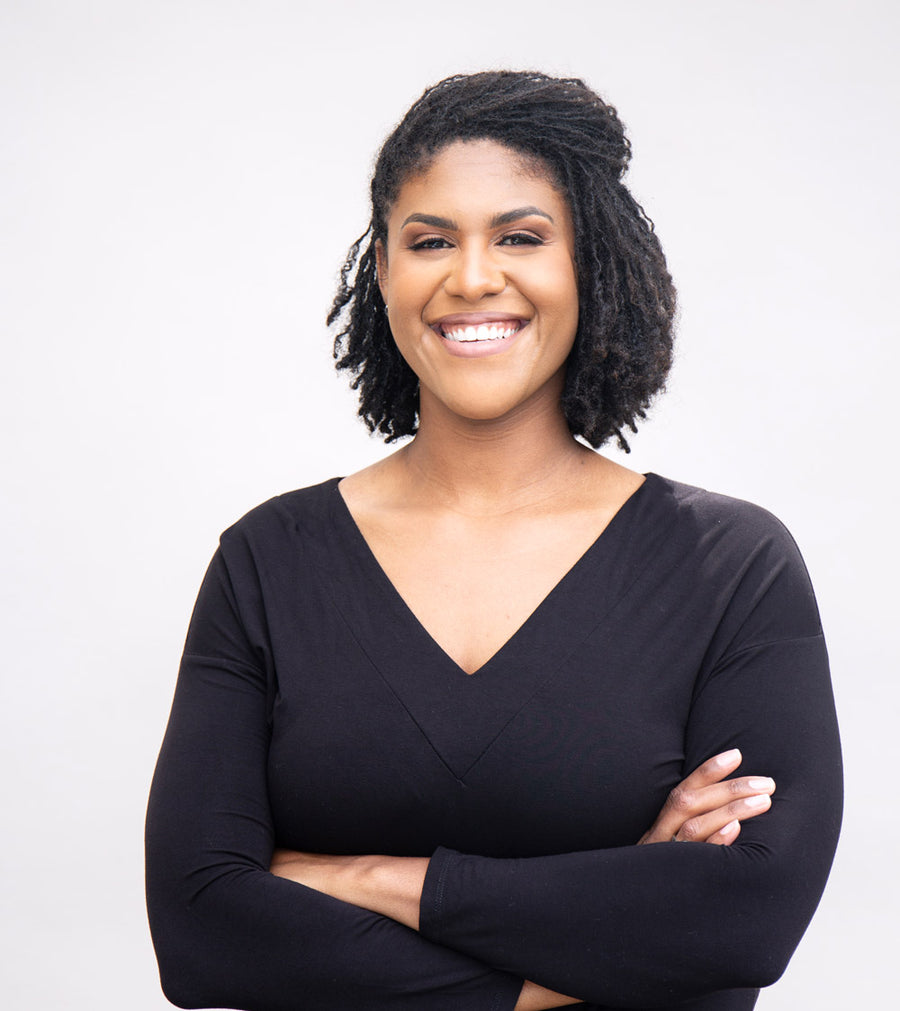 Vernita was the first employee at Natalist and currently serves as our Vice President of Growth. Previously, Vernita spent a decade working with organizations and businesses in positions of leadership, asset management, program development, recruitment, and culture building. She has a B.A. in Sociology, Master's Degree in Public Administration, and a Certification in Leadership, all from Clemson University. Both her professional experiences and educational background have helped her develop a very thoughtful approach on how to manage and sustain resources—including people resources. She believes human assets are paramount and has spent her career learning how to lead and steward them well.
Vernita is a proud wife, mom, and community volunteer. She currently serves on the board of Charleston Hope and the International African American Museum. She has been recognized as one of Anderson Independent Mail's "20 under 40," Athena Young Professional of the Year, and Greenville's Best and Brightest.
You can follow Vernita on Instagram @heymrsbrown.
What brought you to where you are now? Bring us along from the beginning.
I met my husband at Clemson University, and we actually dated and broke up a couple of times before realizing we were meant to be together. The crazy thing was, we weren't each other's usual "types," so we didn't think it would work...but here we are, eight years and one beautiful baby girl later, and it totally works.
Tell us about your partner. What made you want to start or grow a family together?
I vividly remember back in college, one of the first dates I went on with my husband. He asked me what I wanted to do in the future...and I went on with aspirations of running a business and being this boss lady. He thought all of that was really cool, and so I turned the question to him, and he said, "I want to be a great dad." That was it—his highest aspiration was to be a good husband and father. Admittedly, I felt somewhat shallow in the moment, but I didn't feel judged by him; instead, it made me realize that he'd be the type of person I could build a life with, someone who would support my dreams, but also keep me grounded in the things that matter most, like family. After we got married, we agreed to take a few years to learn how to be married and just enjoy our alone time before trying to have kids, and we had our daughter about five years into our marriage.
What was your journey to parenthood like?
We had a pretty easy TTC journey, which was unexpected. Both of our mothers struggled to have us, so we thought the process would take a very long time. Luckily, we conceived naturally after about three months of being off birth control.
What was happening in your life when you decided to start your family?
We'd been living in Charleston for a couple of years and enjoying the city and just thought, "Okay, it's time."
How did you care for yourself while trying to conceive?
I didn't really think about it other than I wanted to be as healthy as I could be, so I worked out a ton.
How did you care for your body while pregnant?
I gained a lot of weight in the first half of my pregnancy, so my doctor became really adamant about me having fewer refined sugars and grains toward the end. I also tried my best to push through my discomfort to continue a light workout routine.
What experiences shaped your understanding of conception and pregnancy?
Knowing it took my mom seven years to conceive my sister and another seven to conceive me, I thought the process would be long and arduous...but there are really no guarantees either way!
Tell us how you found out you were pregnant. We'd love details!
I actually got a strange rash on my right arm which lasted for a couple weeks. Then it spread to my left arm, and I got scared. My dad told me I'd probably gotten some flesh eating bacteria from going to the beach so frequently, so I freaked out and went to urgent care. Turns out, it was pregnancy eczema!
What have you learned as a result of trying to get pregnant and/or being pregnant?
Every path to parenthood is beautiful and unique, and we should all look for the bright spots along the way
What's your wish for women who are trying to conceive?
Whether the road is smooth or bumpy, my wish is for women to find joy...in the trying (actually, especially in the trying), in the waiting, in the hoping...in the journey.
Articles authored: