NCCAH vs PCOS: What is the Difference and How Do They Impact Fertility?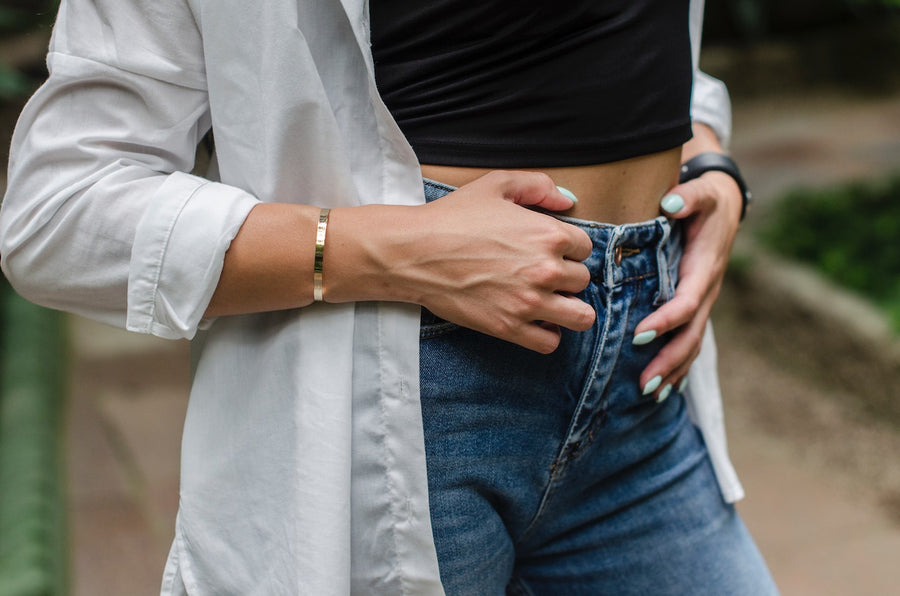 By Halle Tecco, MBA, MPH
Navigating hormonal disorders can often feel like treading uncharted waters, particularly when they impact fertility. Two such conditions, polycystic ovary syndrome (PCOS) and non-classic congenital adrenal hyperplasia (NCCAH), have similar symptoms and both may result in reproductive challenges, creating barriers for those yearning for a baby. 
In this article, we'll help you understand these two conditions, their differences, and their effects on fertility. My goal is to provide an empowering knowledge base to help you better manage symptoms, seek medical support, and support the odds of conception.
Non-Classic Congenital Adrenal Hyperplasia
NCCAH is a less severe form of congenital adrenal hyperplasia (CAH), a genetic disorder characterized by malfunctioning adrenal glands. [1] This typically results in an overproduction of androgens (male hormones) manifesting as various symptoms such as acne, alopecia, irregular periods, and excessive hair growth in people assigned female at birth (AFAB). [1] It occurs in 1:500 (0.2%) to 1:100 (1%) of births worldwide. [1] 
Despite being less severe than its classical variant, NCCAH still presents significant challenges, particularly regarding fertility. In fact, data regarding fertility in those with NCCAH estimates that 11% of people AFAB with NCCAH deal with infertility. [1] 
Healthcare providers often prescribe glucocorticoid (GC) therapy, which is also a first-line therapy for autoimmune diseases, to those with NCCAH who are trying to conceive. [1] But because this is a genetic disorder, there is a risk of giving birth to an infant with the classical form of the disease. Both partners can get genetic carrier screening to assess the risk of giving birth to a child with the classical form of CAH. [1]
Polycystic Ovary Syndrome 
PCOS is a common endocrine disorder, affecting one in ten people AFAB of reproductive age. [2] Like NCCAH, it is characterized by an overproduction of androgens, but can also present with with polycystic ovaries, which may lead to ovulatory dysfunction, hirsutism, acne, and obesity. [2] 
While it's true that PCOS is one of the leading causes of infertility in people AFAB, it is a treatable condition that leaves you with multiple options when trying to conceive. [3] The first step to getting pregnant is successful ovulation, which unfortunately does not regularly occur for many with PCOS. [2-3] This doesn't mean pregnancy is impossible for those with PCOS, but it may be more difficult. Read more about TTC with PCOS
Research shows that even minor weight loss can improve PCOS symptoms, may improve conception rates, and may help decrease the risk of pregnancy complications. [4] Research also shows that supplementing with inositol may be helpful, as the supplement has been linked to improved in vitro fertilization (IVF) outcomes for people with PCOS, improved egg quality, and ovulation support. [5-7]  
NCCAH vs PCOS: Cause, Diagnosis, and Treatment
Despite similarities in symptoms, the causes, diagnosis, treatment, and fertility implications of NCCAH and PCOS differ. NCCAH is an autosomal recessive disorder affecting under 1% of the population and caused by mutations in a specific gene. [1] Conversely, the cause of PCOS remains uncertain, but likely involves a complex interaction between genetic and environmental factors and occurs in up to 10% of people AFAB of reproductive age. [2,8]
The diagnostic criteria for these conditions are also distinct. NCCAH diagnosis relies on clinical findings and genetic testing [2], while PCOS is diagnosed based on the Rotterdam criteria, which necessitates at least two of the following: polycystic ovaries, hyperandrogenism, and ovulatory dysfunction. [4]
In terms of treatment, NCCAH management aims at reducing androgen levels with glucocorticoids (GC therapy), whereas PCOS treatments target individual symptoms, including weight loss, medication, and fertility treatments. [1,2-4]
Regarding fertility, both conditions can result in irregular periods and thus, infrequent ovulation, lowering chances of conception. (Calculate your ovulation here) However, with appropriate treatment and management, many people with either condition can conceive. [1,4]
Can You Have Both PCOS and NCAH?
In rare cases, someone may have both NCCAH and PCOS. [9] The overlap in symptoms makes distinguishing between the two challenging. Female patients with the classical form CAH are at risk of developing PCOS, so it's important to talk to your healthcare provider about screening for both conditions. [9] 
Getting Pregnant With a Hormone Disorder
Although fertility can be affected by these hormonal disorders, it is important to remember that many people with NCCAH or PCOS do become pregnant, either unassisted or with the use of fertility treatments. Early diagnosis and treatment, maintaining a healthy lifestyle, and regular monitoring can significantly improve fertility outcomes. [1-9]
Your overall health is important when trying to conceive. It's recommended that anyone trying to conceive should begin taking a comprehensive prenatal vitamin every day. [10] Additionally, the general recommendation for most overweight people with PCOS hoping to conceive is to lose weight. [4] Research shows that even minor weight loss can improve PCOS symptoms, may improve conception rates, and may help decrease the risk of pregnancy complications. [4]
Fertility books like Conception 101 are the perfect tool to help you achieve your goals and learn everything you need to know about having a baby.
Summing It Up
Diagnoses such as NCCAH and PCOS can make the journey to parenthood more challenging, but they do not make it impossible. Many people with NCCAH and PCOS fulfill their dreams of parenthood. With the right knowledge, early diagnosis, and appropriate management or treatment, many hurdles can be overcome. Empower yourself with the facts, and never hesitate to ask questions and seek support. Wishing you all the best!
References:
Livadas S, Bothou C. Management of the Female With Non-classical Congenital Adrenal Hyperplasia (NCCAH): A Patient-Oriented Approach. Front Endocrinol (Lausanne). 2019;10:366. Published 2019 Jun 6. doi:10.3389/fendo.2019.00366
Teede HJ, Misso ML, Costello MF, et al. Recommendations from the international evidence-based guideline for the assessment and management of polycystic ovary syndrome. Fertil Steril. 2018;110(3):364-379. doi:10.1016/j.fertnstert.2018.05.004
Collée J, Mawet M, Tebache L, Nisolle M, Brichant G. Polycystic ovarian syndrome and infertility: overview and insights of the putative treatments. Gynecol Endocrinol. 2021;37(10):869-874. doi:10.1080/09513590.2021.1958310
Polycystic Ovary Syndrome (PCOS). ACOG. Last updated: January 2022. Accessed February 22 2022. URL.
Laganà AS, Vitagliano A, Noventa M, Ambrosini G, D'Anna R. Myo-inositol supplementation reduces the amount of gonadotropins and length of ovarian stimulation in women undergoing IVF: a systematic review and meta-analysis of randomized controlled trials. Arch Gynecol Obstet. 2018;298(4):675-684. doi:10.1007/s00404-018-4861-y
Pacchiarotti A, Carlomagno G, Antonini G, Pacchiarotti A. Effect of myo-inositol and melatonin versus myo-inositol, in a randomized controlled trial, for improving in vitro fertilization of patients with polycystic ovarian syndrome. Gynecol Endocrinol. 2016;32(1):69-73. doi:10.3109/09513590.2015.1101444
Angela Sacchinelli, Roberta Venturella, Daniela Lico, Annalisa Di Cello, Antonella Lucia, Erika Rania, Roberto Cirillo, Fulvio Zullo, "The Efficacy of Inositol and N-Acetyl Cysteine Administration (Ovaric HP) in Improving the Ovarian Function in Infertile Women with PCOS with or without Insulin Resistance", Obstetrics and Gynecology International, vol. 2014, Article ID 141020, 5 pages, 2014. https://doi.org/10.1155/2014/141020
Papadakis G, Kandaraki EA, Tseniklidi E, Papalou O, Diamanti-Kandarakis E. Polycystic Ovary Syndrome and NC-CAH: Distinct Characteristics and Common Findings. A Systematic Review. Front Endocrinol (Lausanne). 2019;10:388. Published 2019 Jun 19. doi:10.3389/fendo.2019.00388
Abdelhamed MH, Al-Ghamdi WM, Al-Agha AE. Polycystic Ovary Syndrome Among Female Adolescents With Congenital Adrenal Hyperplasia. Cureus. 2021;13(12):e20698. Published 2021 Dec 25. doi:10.7759/cureus.20698
Good Health Before Pregnancy. ACOG. Last updated: December 2021. Accessed February 22 2022. URL.