Natalist Weekly Reviews: Here's What Customers Have to Say About Natalist Products (Vol 25)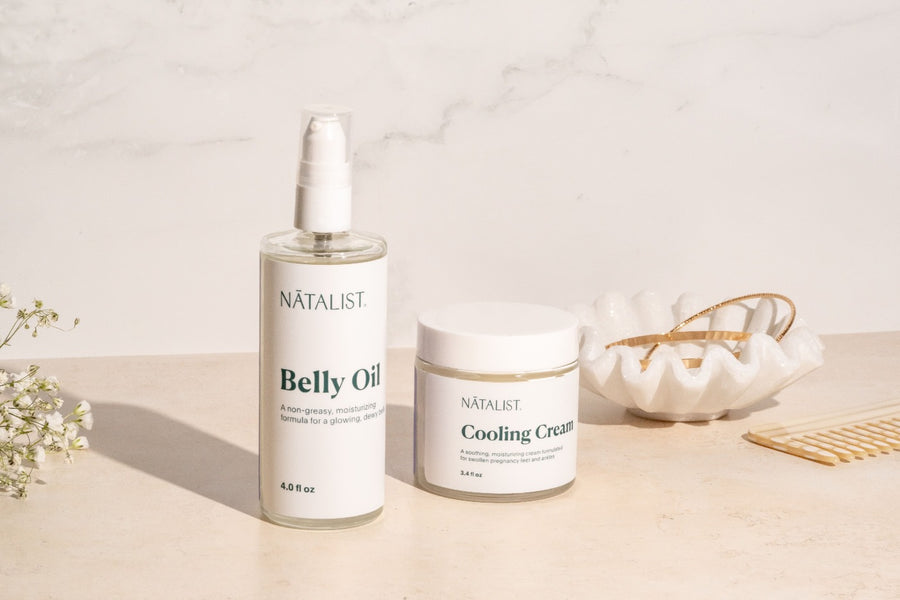 This week we're taking a look at what people have to say about Natalist Cooling Cream and Belly Oil. 
Natalist Cooling Cream is a soothing, moisturizing cream formulated to relieve and refresh swollen feet, ankles, and legs. Our Cooling Cream is packed with anti-inflammatory ingredients that deeply moisturize, cool, and restore the skin. 
Natalist Belly Oil is made with skin-safe ingredients such as argan oil, coconut oil, and shea butter. These ingredients work to hydrate and improve skin elasticity to leave your pregnant belly feeling soothed and nourished.
"Works great and absorbs fast!" (Belly Oil)
"I use the oil every morning (and some evenings) and it's working out great! The oil absorbs really quickly, goes on easily, and so far at 32 weeks, with my first pregnancy, I don't have any stretch marks."
-Andrea, Ohio
"Pregnancy must have" (Cooling Cream)
"Since the weather has been getting warmer, being 7+ months pregnant the feet have been swelling. This stuff is great! I put it on in the morning and at night to help with tired feet. Its definitely been a life saver especially for those days when you're on your feet a lot"
-Rachel, Minnesota 
Natalist is on a mission to reduce outdated product offerings and misinformation in the fertility and pregnancy space. From ovulation tests to postnatal vitamins, Natalist offers sustainable, evidence-based products that support you through every step of your reproductive journey. 
Read more reviews