Natalist Weekly Reviews: Here's What Customers Have to Say About Natalist Products (Vol 26)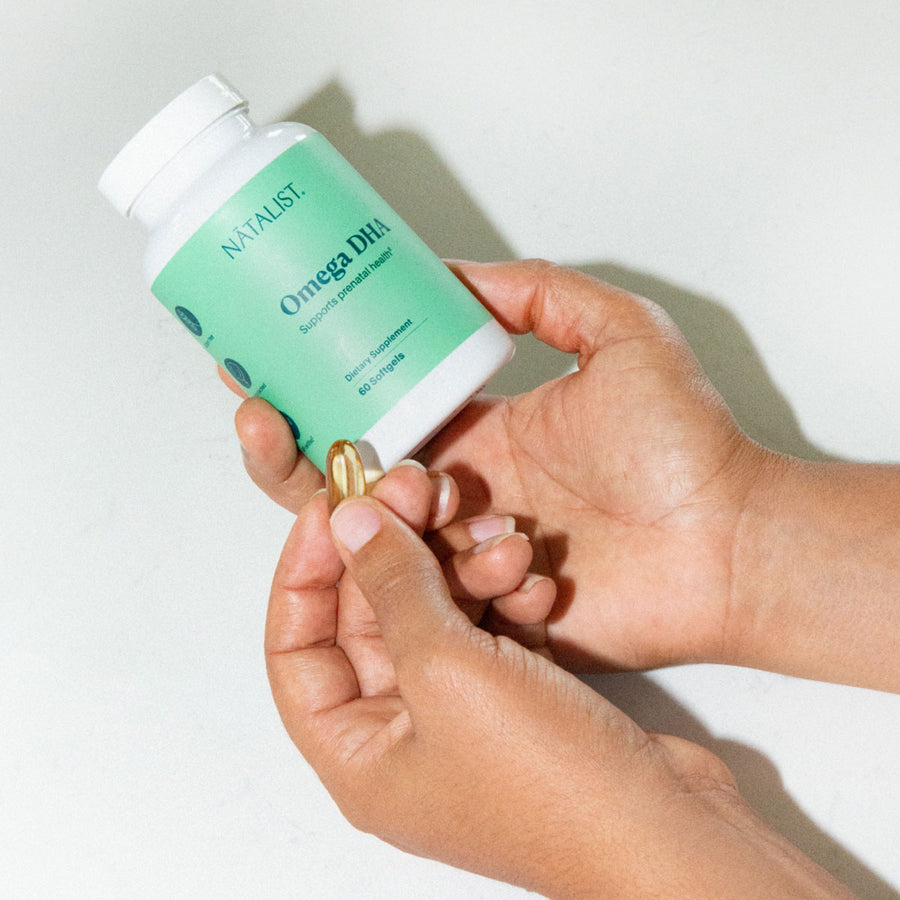 This week we're taking a look at what people have to say about two Natalist supplements: Omega DHA and MTHF Folate. 
Folate and DHA are both recommended by the CDC, ACOG, and APA while trying to conceive or pregnant. Natalist DHA softgel capsules offer pure omega-3 fatty acids to support fetal brain and eye development. Each serving contains 300 mg of DHA, exceeding the standards set by ACOG and APA. 
Folate supplementation has been shown to reduce the risk of spina bifida and other neural tube defects. Natalist 5 MTHF offers the most abundant form of folate found in the body. Support reproductive health and fetal outcomes with this vegan and gluten-free supplement! 
"Omega DHA" 
"Love this omega DHA supplement. I was worried about fishy burps or aftertaste, but I've been taking this supplement for almost a month and have not experienced any fishiness! The ingredients are clean, and I feel confident I am supplying my body with the nutrients needed to support my prenatal care. Thank you, Natalist!"
-Madison, Utah
"Very pleased" (MTHF Folate)
"I purchased this supplement to ensure I was getting adequate folate as I am trying to get pregnant and suffered a miscarriage. I am very happy with it. It is easy on my stomach and I've been feeling great since adding it to my regular pre-natal, I love feeling confident that I am getting enough folate and taking it in a form my body can readily abosrb. The price is also super reasonable."
-Katie, Colorado 
Shop MTHF Folate and Omega DHA! 
Natalist is on a mission to reduce outdated product offerings and misinformation in the fertility and pregnancy space. From ovulation tests to postnatal vitamins, Natalist offers sustainable, evidence-based products that support you through every step of your reproductive journey. 
Read more reviews
Shop Products From This Article