What Helps With Hydration During Pregnancy?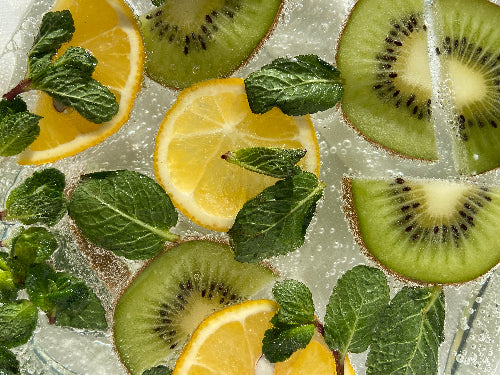 Hydration is an important part of a healthy pregnancy. Keep reading to learn five tips for staying hydrated while pregnant. 
By Dr. Kenosha Gleaton, OBGYN
Trying to conceive, pregnancy, and breastfeeding all ask a lot of your body. This includes the quality and the amount of food and water you're taking in on a daily basis. Research shows a correlation between water intake and pregnancy outcomes, so let's talk about what you can do to support hydration during pregnancy. 
Why hydration during pregnancy is important
The world relies on water for sustaining life, and this is especially true during pregnancy. An adult body is made up of about 55-65% water, and a newborn's body is almost 80% water. Adequate hydration during pregnancy is vital for many bodily functions, including digestion, regulating body temperature, circulating nutrients, cushioning joints, and more. It's especially important to stay hydrated during pregnancy, as blood volume increases steadily throughout each trimester and water helps form amniotic fluid. The kidneys also grow to support increased renal flow and water requirements increase with gestational age. 
Without adequate fluid intake, research shows that fetal outcomes may suffer, such as low birth weight, diminished chest and head circumferences, and length. A study also concluded that the risk of birth defects such as neural tube defects, heart defects, and oral clefts is decreased with adequate water intake. Two of the simplest things you can do to support your pregnancy are staying hydrated and taking a high quality prenatal multivitamin. 
How much water should you drink during pregnancy?
The National Academy of Medicine recommends adequate intake of water to be about nine cups a day for healthy women when not pregnant or breastfeeding. During pregnancy, the American College of Obstetrics and Gynecology (ACOG) recommends drinking up to about 12 cups of water every day (96 ounces). Water intake should correlate with caloric intake, so if consumption during pregnancy is increased by the recommended additional 340 calories a day, then an additional 300 ml of fluid intake should coincide. 
It's especially important to prioritize water intake if you're trying to conceive, pregnant, or breastfeeding because there is an increased risk of dehydration during pregnancy and during infancy. 
Why electrolytes are important
Electrolytes are minerals and ions that dissolve in water and help the body regulate chemical reactions, including hydration. Electrolytes are found in food and liquids, lost through urine and sweat, and are vital for helping keep the body balanced. Some key electrolytes you may recognize are sodium, magnesium, calcium, chloride, and potassium. Without adequate electrolyte balance, the body may not be able to transport water and nutrients properly. You can actually have an electrolyte imbalance even if you've been drinking a lot of water, which is why it's important to get your vitamins and minerals in through a multivitamin or electrolyte drink mix. 
Signs of dehydration
There are a few factors that increase the risk of dehydration during pregnancy, including nausea and vomiting, increased endocrine function, hormonal fluctuations, and more. If you are concerned you may be dehydrated, increase your fluid intake immediately and see a healthcare provider. A few signs that you may be suffering from dehydration include:
Dark urine

Feeling thirsty

Muscle cramps

Headache

Dry mouth, nose, and eyes

Nip & Lip Balm is a great way to moisturize your lips and nipples if they're cracked or dry from dehydration or breastfeeding
Learn 10 signs of dehydration during pregnancy on the Natalist blog. 
Improving hydration during pregnancy
Increasing fluid intake during pregnancy is a great way to support your overall health and the health of your developing baby. Adequate water intake improves fetal outcomes, reduces the risk of birth defects, and can increase milk supply when the time comes for you to breastfeed (if you choose to do so). If you're wondering what can help you improve your hydration during pregnancy, try following these tips:
Cut down on coffee
Research shows little risk of preterm birth or miscarriage linked to caffeine consumption under 200 mg a day. This being said, there are diuretic effects from caffeine compounds, which will cause you to urine more frequently and potentially shed electrolytes in the process. You should try to limit your caffeine intake or at least try to replenish your electrolytes if you notice you have to pee more frequently. Natalist Hydration & Energy packets include B12 to support energy levels and electrolytes to support hydration. 
Take a supplement
Taking in the minerals that are vital for electrolyte balance is an important step in maintaining hydration. No matter where you are on your pregnancy journey, you should be taking a prenatal vitamin loaded with lots of vitamins and minerals. Ingredients like choline, magnesium, and potassium help the body utilize water properly and can be found in some multivitamins or as stand alone supplements. Be sure to speak with your healthcare provider before you add any new supplements to your routine. 
Replenish water lost
It's important that you're keeping track of how much water you're drinking, any dehydration symptoms, and additional factors that may lead to dehydration. If you're experiencing morning sickness, diarrhea, frequent urination, excessive sweating, or if you like to exercise frequently, you could be at a higher risk of dehydration. Be sure to drink plenty of water with every meal and replenish any water lost from sweating, increased urination, vomiting, and diarrhea. Try nausea relief tea to help alleviate nausea and vomiting. 
Eat hydrating foods
Relying on water alone to get all of your fluid intake can get old fast and may seem overwhelming. It is important to drink ample amounts of water every day, but you can also boost your hydration by eating high water content foods. Some options include citrus fruits, cucumber, melon, zucchini, and skim milk. 
Try hydrating drinks that aren't water
There are some options of electrolyte or hydration drinks that could be helpful for you when upping your fluid intake. If you're getting tired of plain water, you could also try infusing your water bottle with fresh herbs and fruits. When shopping for water alternatives, you need to be careful that you're picking the right products. Some sports drinks may come in handy from time to time, but can have a high sugar content, added caffeine, or artificial colors you may not want to ingest frequently. Keep an eye out for hydrating liquids with pregnancy safe ingredients, like Natalist Magnesium Plus or Hydration & Energy Electrolyte Drink Mix packets. 
Key Takeaways
Newborns are made up of almost 80% water.

Water is important for transporting nutrients, cushioning joints and bones, creating amniotic fluid, and more. 

Research shows that dehydration may increase the risk of birth defects and negative fetal outcomes.

The ACOG recommends pregnant women drink eight to 12 cups of water a day.

Electrolytes are minerals and ions that dissolve in water and are essential for keeping the body balanced, including hydration. 

You can improve hydration during pregnancy through eating hydrating foods, cutting back on caffeine, and supporting electrolyte balance.  
Sources:
https://my.clevelandclinic.org/health/treatments/9013-dehydration
https://www.ncbi.nlm.nih.gov/pmc/articles/PMC1595116/
https://www.ncbi.nlm.nih.gov/pmc/articles/PMC6193258/
https://pubmed.ncbi.nlm.nih.gov/34527228/
https://www.ncbi.nlm.nih.gov/pmc/articles/PMC7006388/
https://www.ncbi.nlm.nih.gov/pmc/articles/PMC1595116/
https://www.hsph.harvard.edu/nutritionsource/water/
https://www.nhsinform.scot/campaigns/hydration
https://www.ncbi.nlm.nih.gov/pmc/articles/PMC1595116/
https://my.clevelandclinic.org/health/diagnostics/21790-electrolytes
https://www.acog.org/womens-health/faqs/nutrition-during-pregnancy
https://www.acog.org/womens-health/experts-and-stories/ask-acog/how-much-water-should-i-drink-during-pregnancy
https://pubmed.ncbi.nlm.nih.gov/24257113/
https://www.acog.org/womens-health/experts-and-stories/ask-acog/how-much-coffee-can-i-drink-while-pregnant
 https://www.ncbi.nlm.nih.gov/pmc/articles/PMC2908954/
Shop Products From This Article
Subscribe & Save $3.00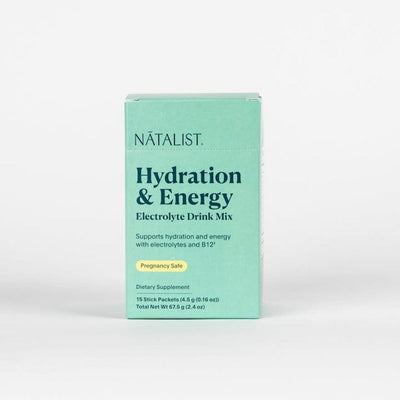 Extra 10% off your first delivery when you subscribe with code SEPT23
$32
Extra 10% off your first delivery when you subscribe with code SEPT23
$95 $85