Secondary Infertility: Understanding the Struggle to Conceive Again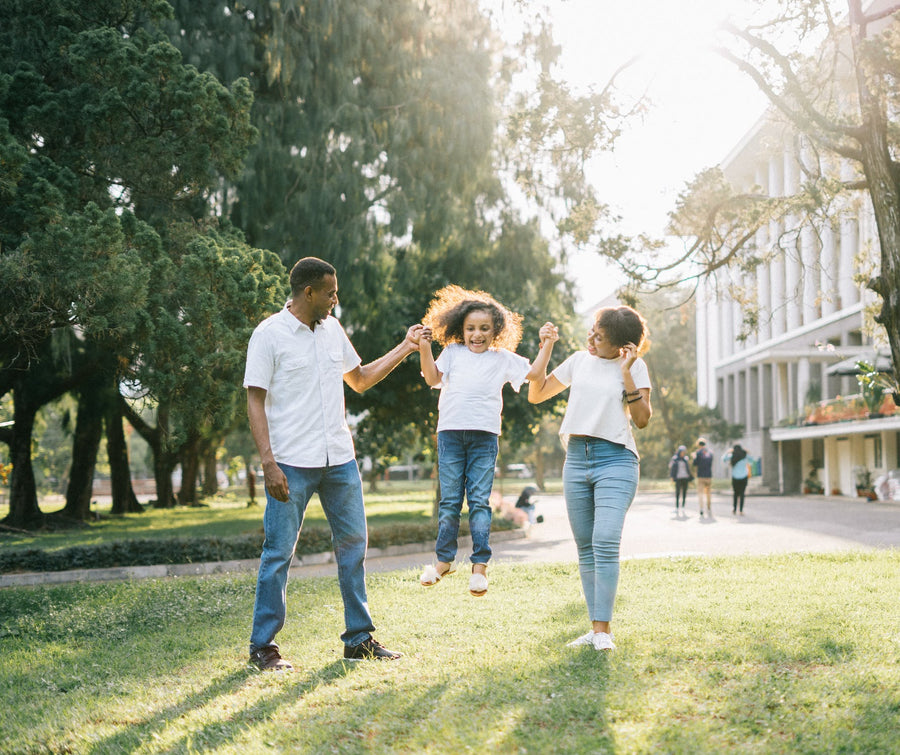 Secondary infertility is a condition in which couples are unable to conceive after having had at least one successful pregnancy. Some may have conceived easily the first time, while others faced difficulty – either way, secondary infertility can be a difficult, surprising, and emotionally challenging experience for couples. In this article, we will explore the common causes of secondary infertility, how it is diagnosed, the available treatment options, and the emotional impact it may have on you.
What is secondary infertility?
Primary infertility, or just "infertility", is the inability to conceive after a year of trying without any prior successful pregnancies. Secondary infertility, on the other hand, is defined as the inability to conceive or carry a pregnancy to term after having had one or more successful pregnancies in the past. [1]
A sign of secondary infertility is simply not being able to conceive after a year of trying (or six months if you're over 35). There's really not a good way to know if you'll have secondary infertility until you start trying! 
How common is secondary infertility?
Secondary infertility is still a significant issue for many couples. In fact, secondary infertility is the most common form of female infertility around the globe. [2]
Secondary infertility rates have been estimated at about 10% globally, meanwhile, primary infertility impacts around 2% of women aged 20-44. [1] If these numbers are surprising to you, that's because women with secondary infertility are less likely to talk about it with others. In fact, one study found that twice as many women with secondary infertility never talk about the causes or results of the tests and examinations with others, compared to women with primary infertility. [1]
What are the causes of secondary infertility?
Infertility – primary or secondary – is a condition that affects both men and women, and it can be caused by a wide range of factors. Sometimes, however, the causes of infertility are not easy to determine. Let's go over some common causes of female infertility:
Lifestyle factors
Healthy lifestyle habits are vitally important when you're trying to get pregnant, and certain habits can harm your fertility (Read Am I Fertile Enough to Get Pregnant?). This includes an unhealthy weight range due to increase or decrease in weight, untreated sexually transmitted infections (STIs), smoking cigarettes, and environmental pollutants and toxins. [3]
Age
Age does affect fertility, and those effects happen to women at a younger age on average than they do men. For a healthy woman in her 20s or early 30s, the chances of conceiving each month is 25%-30%. [4] But by the time a woman is 40 years old, the chances are 10% or less each month. [5] Simply being older than you were when you had your first child makes getting and staying pregnant harder.
Hormonal disorders
Ovulation is an essential part of the conception process, so it should make sense that any hormonal conditions that throw off ovulation can contribute to infertility. Hormonal disorders can occur as a result of conditions that affect the hypothalamus or pituitary of the brain (for example, small brain tumors called prolactinomas), thyroid (think of hypothyroidism), ovaries, or adrenal glands. [6] Polycystic ovary syndrome (PCOS) and primary ovarian insufficiency are two conditions that can disrupt ovulation and lead to difficulty conceiving. [6-7] 
Structural problems
Structural causes of infertility can be thought of as physical barriers in the anatomy that can reduce the chances of pregnancy. They can include any of the following [7]:
Blockages
Fibroids in the lining of the uterus 
Scarring of the fallopian tubes (from unchecked STIs)
Abnormally formed organs
Scar tissue from endometriosis or previous surgeries in the uterus
Secondary infertility can also occur after complications during pregnancy or surgery. Some past pregnancy complications such as miscarriage, ectopic pregnancy, or placental problems can result in scarring or damage to the reproductive organs (leading to the issue in that fourth bucket above, structural problems). [7-8] If you have experienced complications during past pregnancies or surgery and are currently experiencing secondary infertility, talk to your healthcare provider about options for treatment. 
Finally, it's worth nothing that a third of infertility cases are due to male infertility alone [9]. So secondary infertility may have nothing to do with you at all. 
What are treatment options for secondary infertility?
If you are struggling with secondary infertility, there are several treatment options available. Depending on the cause of your infertility, your provider may recommend fertility drugs to stimulate ovulation, intrauterine insemination (IUI) to increase the chances of conception, or in vitro fertilization (IVF) to bypass any potential fertility obstacles. (Here's a breakdown of IUI vs IVF) Your provider may also recommend hysterosalpingography (HSG) to see if the fallopian tubes have become partly or fully blocked. [10]
In addition to these medical treatments, there are also lifestyle changes you can make to support your fertility, such as maintaining a healthy weight, reducing stress, and avoiding tobacco and excessive alcohol consumption. [11]
At Natalist, we offer a wide variety of fertility and pregnancy products to support you at every step of your journey. From ovulation tests to curated fertility bundles to prenatal vitamins, we've got you covered. 
What is the emotional impact of secondary infertility?
One study found that women with secondary infertility are less likely to talk about the causes or results of the tests and examinations with others, compared with women with primary infertility. [1] This finding suggests that women who have experienced successful pregnancies before but are struggling to conceive again may feel a sense of shame, embarrassment, or isolation that prevents them from seeking support from their loved ones or mental health professionals. This underscores the importance of raising awareness about the emotional and psychological impact of infertility.
Coping strategies play a crucial role in helping individuals manage their emotional distress in the face of difficult situations, such as infertility. Distraction techniques involve turning one's attention away from the source of stress and engaging in enjoyable or meaningful activities that provide temporary relief from distress. But when it comes to coping strategies, only 10% of women with secondary infertility use distraction techniques, such as turning to work, compared with 25% of women with primary infertility. [1]
Final thoughts on coping with secondary infertility
Many of us have a vision and plans for how many children we want, and the ideal age gap. But when things aren't playing out as you had hoped, it can be extremely difficult. I know because I dealt with both primary and secondary infertility (I am very fortunate to have one amazing child!). 
One huge piece of advice is to seek emotional support to come to peace with whatever plans the universe has for you. Any form of infertility is difficult – the stress, the appointments, the disappointment can all take away from your day to day joy. And if you already have one child, you may feel like it's taking from your ability to focus on them and the blessings you do have.
You deserve to have the family you always dreamed of… but your life can still be amazing even if it looks a little different. Attending group therapy or finding a personal therapist with experience in infertility can help you process the grief and find inner peace. [12] 
Sources:
Sormunen T, Aanesen A, Fossum B, Karlgren K, Westerbotn M. Infertility-related communication and coping strategies among women affected by primary or secondary infertility. J Clin Nurs. 2018;27(1-2):e335-e344. doi:10.1111/jocn.13953 URL
Vander Borght M, Wyns C. Fertility and infertility: Definition and epidemiology. Clin Biochem. 2018;62:2-10. doi:10.1016/j.clinbiochem.2018.03.012 URL
Weinberg CR, Wilcox AJ, Baird DD. Reduced fecundability in women with prenatal exposure to cigarette smoking. Am J Epidemiol. 1989;129(5):1072-1078. doi:10.1093/oxfordjournals.aje.a115211 URL
Practice Committee of American Society for Reproductive Medicine in collaboration with Society for Reproductive Endocrinology and Infertility. Optimizing natural fertility: a committee opinion. Fertil Steril. 2013;100(3):631-637. doi:10.1016/j.fertnstert.2013.07.011 URL
FAQs About Infertility. American Society for Reproductive Medicine. Accessed April 2023. URL
Endocrine Society."Reproductive Infertility | Endocrine Society." Endocrine.org, Endocrine Society, 11 May 2023. URL. 
What are some possible causes of female infertility? National Institues of Health. Office of Communications. January 31 2017. URL. Accessed May 2023. 
Shenoy C. Secondary infertility: Why does it happen? Mayo Clinic. December 7 2022. URL. Accessed May 2023. 
Hull MG, Glazener CM, Kelly NJ, et al. Population study of causes, treatment, and outcome of infertility. Br Med J (Clin Res Ed). 1985;291(6510):1693-1697. doi:10.1136/bmj.291.6510.1693
Hysterosalpingography (HSG). American College of Obstetricians and Gynecologists. Accessed April 2023. URL
What are some possible causes of female infertility? National Institues of Health. Office of Communications. January 31 2017. URL. Accessed May 2023. 
Rooney KL, Domar AD. The relationship between stress and infertility. Dialogues Clin Neurosci. 2018;20(1):41-47. doi:10.31887/DCNS.2018.20.1/klrooney
Shop Products From This Article
Extra 10% off your first delivery when you subscribe with code SEPT23
$120 $110