What To Do After An Infertility Diagnosis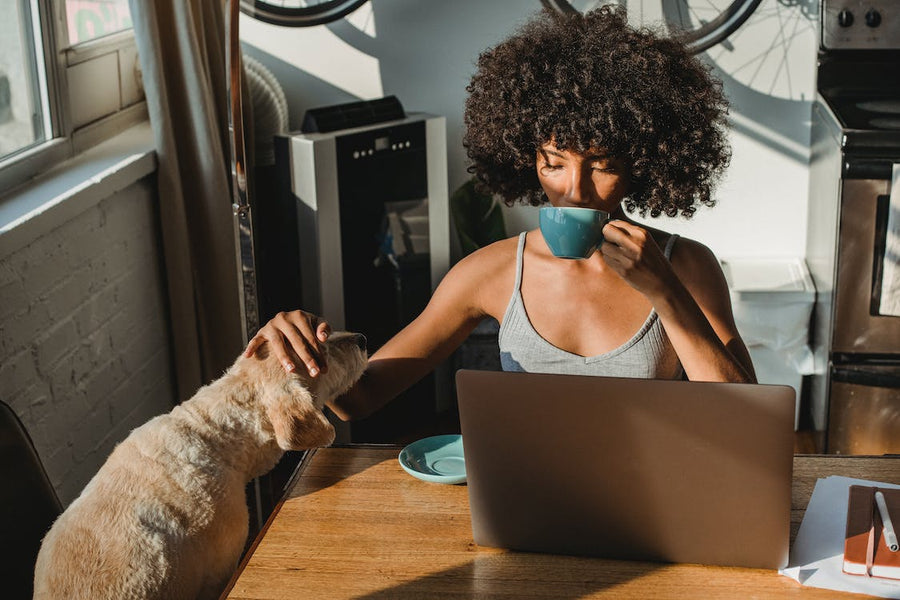 Infertility can feel lonely, scary, and confusing. You may be wondering what to do next or how to move on after being diagnosed with infertility. There is no right or wrong answer for moving forward, but there are some steps you can take to help you navigate your family planning journey. 
What a diagnosis of infertility means
First, let's talk about what an infertility diagnosis actually means. It can be scary to hear those words but keep in mind that infertility doesn't mean you will never be able to conceive or grow your family. [1] Infertility is defined as the inability to achieve pregnancy after 12 months of regular unprotected heterosexual sex. [2] If you're older than 35, chances are your healthcare provider discussed infertility with you after six months of regular unprotected sex. Some use the term "subfertility" to better define a person's difficulty getting pregnant, rather than stating someone is infertile. [1] The bottom line is you shouldn't lose hope- a large percentage of couples trying to conceive (TTC) with subfertility will conceive spontaneously or will be able to conceive with the help of fertility treatments (roughly 90%). [1,3] 
The cause of infertility
Depending on who your healthcare provider is and what tests you've already done, you may not know the cause of your infertility yet, if ever. Infertility can be diagnosed without knowing the cause, but most healthcare providers will begin evaluating you or will refer you to a specialist that can evaluate you. Knowing the cause of infertility can help pinpoint what treatments may be the most effective. In about 15% of cases, the cause of infertility is unknown. [2] This is known as unexplained or idiopathic infertility. The most common causes of infertility are ovulatory dysfunction, male factor infertility, and tubal disease. [2] 
Ovulatory dysfunction refers to someone's inability to ovulate regularly or at all. This means that an egg is not released every month as a result of a condition such as polycystic ovary syndrome (PCOS), abnormal hormone levels, menopause, or other conditions. [3] Male factor infertility can refer to any problem with the male reproductive system that impacts fertility, including abnormal sperm parameters, internal structural problems, and sexual dysfunction. [3] Tubal disease refers to the fallopian tubes being blocked or damaged as a result of surgical injury, endometriosis, untreated infections, etc. You should speak to your healthcare provider about the potential cause(s) of your infertility to get a better understanding of your options. 

Steps to take after an infertility diagnosis
Processing and moving forward after an infertility diagnosis can be difficult. You may not know where to begin or how to move forward. You don't have to take any actionable steps right away, but when you're ready, here are a few tips for moving forward. 
1. Process and support your mental health
Give yourself time to process what this diagnosis means for you, and remember that you're entitled to feel whatever it is you're feeling. Supporting your mental health and wellness is a vital part of this process. You may find it helpful to speak to a therapist, take a mental health day off work, take a staycation with your partner, or try out a new hobby. Remind yourself that there are still so many wonderful things in life to be excited about, and there are still a lot of options for growing your family. Read 7 Ways to Cope with Infertility
2. Do some research
Once you've processed and taken care of your mental health, you may feel ready to explore some of your options for fertility treatments. It can be helpful to get a baseline understanding of what fertility treatments are available, how they work, how long they take, etc. Intrauterine insemination (IUI) and in vitro fertilization (IVF) are two different kinds of assisted reproductive technology (ART). [2] There are also medications that can be used to help stimulate ovulation if you have difficulty ovulating on your own. [2] Maybe you want to read more about third-party reproduction or adoption. Keep in mind that your age, cause of infertility, budget, and more will likely play a role in what treatment options will work best for you. [1-2] Speak to your healthcare provider and your partner about the options you're interested in. 
3. Organize your finances
Talking or thinking about finances is often the least exciting part of this process, but it's important. Costs can vary widely for different fertility treatments and can add up quickly if you plan to do multiple rounds of treatments, need lab work done, or if you're looking into fertility preservation options. Costs can also vary depending on your location, insurance coverage, provider, and more. On average, one cycle of IUI is estimated to cost between $460 to $3,000, and one cycle of IVF is estimated to cost between $15,000 to $30,000. [4-5] Meanwhile, ovulation induction medications may only cost $5 to $35 per cycle, not including lab fees and doctor's visits. Talk to your partner about your budget and what you can afford to put towards fertility treatments. 
4. Get an understanding of your insurance plan
Insurance plans can be confusing and often have some sort of fine print. Not all insurance plans cover fertility treatments or medications, so it's important to check beforehand. You can call your insurance provider for more information on what specialists, medications, and treatments are in-network or covered. You may even want to consider upgrading your plan or switching providers if necessary. 
5. Find support 
Last but certainly not least is finding support. Lean on your partner, friendly, family, or outside support while going through this process. You are not alone, and having a sense of community can make your TTC journey more enjoyable. Talk to your healthcare provider or search around for local support groups, helpful podcasts, resources, books, and more. 
Natalist products for fertility support
Many of us at Natalist have been in your shoes, which is why we've curated a helpful community and evidence-based products to support you every step of the way. Whether you want to test your fertility hormones with at-home lab testing, track ovulation with ovulation predictor kits, or support your nutritional goals with fertility supplements, we've got you covered. Speak to your healthcare provider about what products or supplements may be right for you, and search our blog if you want to know more about fertility and pregnancy. 
References:
Taylor A. ABC of subfertility: extent of the problem. BMJ. 2003;327(7412):434-436. doi:10.1136/bmj.327.7412.434
Carson SA, Kallen AN. Diagnosis and Management of Infertility: A Review. JAMA. 2021;326(1):65-76. doi:10.1001/jama.2021.4788
Infertility. Cleveland Clinic. April 19 2023. URL. Accessed May 2023. 
Lake, R. How Much Does IUI Cost? Investopedia. September 06, 2022. URL.
Lake, R. How Much Does IVF Cost? Investopedia. September 06, 2022. URL. 
Shop Products From This Article
Extra 10% off your first delivery when you subscribe with code SEPT23
$120 $110