What You Need To Know About Treating Mastitis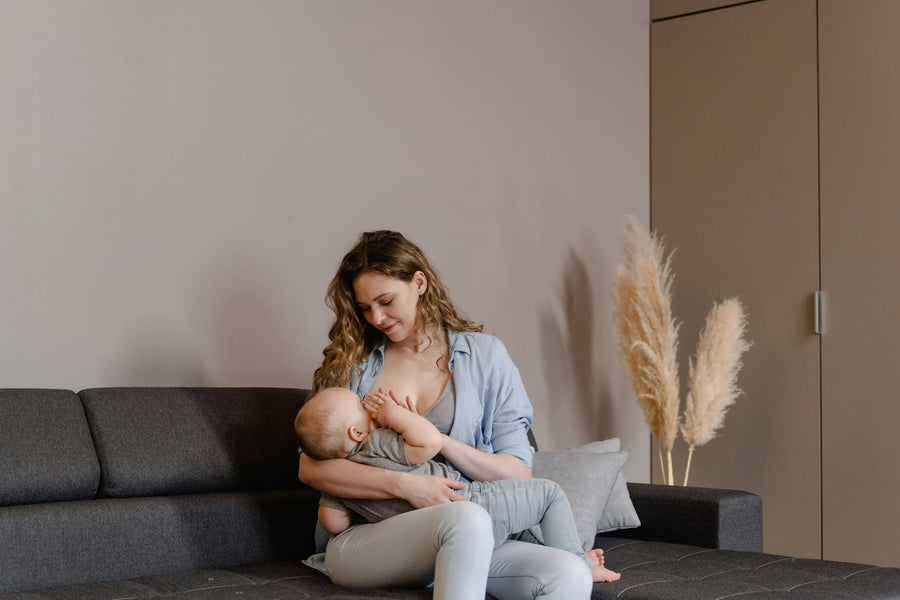 Breastfeeding can cause cracked skin, sore nipples, and may potentially lead to mastitis. Find out everything you need to know about mastitis treatment.
By OBGYN and fertility specialist Dr. Kenosha Gleaton
Mastitis is estimated to occur in anywhere from 2% to 30% of those breastfeeding and is most common in the first six weeks of breastfeeding [1,2]. It's important to treat mastitis quickly and effectively to reduce the risk of it progressing any further. Here's everything you need to know about treating mastitis. 
Mastitis overview
Mastitis refers to inflammation of breast tissue. This is most often seen when breastfeeding, but can occur in non-breastfeeding females or males. Mastitis usually causes breast pain, redness, swelling, and warmth. You may experience pain or a burning sensation on its own or while breastfeeding and flu-like symptoms such as fever and chills if you have an infection [1]. Mastitis is typically caused by an oversupply of milk, increasing pressure on the milk ducts and causing the breasts to swell. Sometimes an infection can happen, causing bacterial mastitis. 
How to treat mastitis
Treating mastitis involves eliminating pain, reducing inflammation, and in some cases, getting rid of bacteria. Here are a few tips for treating mastitis. 
Milk removal and lymphatic drainage
While continuing to breastfeed may be the last thing on your mind, it's important to eliminate milk from the breast through feeding, pumping, or by hand. There is no reported risk of continuing to breastfeed your baby while treating mastitis, and eliminating milk from the breast is important for decreasing pressure on the milk ducts and reducing inflammation [1]. After emptying the breast, gently massaging the painful area towards the nipple can also help with further drainage [1]. 
Lymphatic fluid may also be causing some swelling. In order to reduce lymphatic fluid, gently massage the skin of the breast towards the lymph nodes around the collar bones and armpits [1]. 
Warm and cold compresses
Taking a warm shower and using a hot compress before breastfeeding, pumping, or hand expressing may help release milk from the breast. Cold compresses may also be helpful after breastfeeding or pumping to reduce swelling, warmth, and pain [1]. 
Medications
Over the counter nonsteroidal anti-inflammatory drugs (NSAIDS) such as ibuprofen may be helpful with pain relief and reducing swelling. Ibuprofen is considered safe for breastfeeding at doses up to 1.6g a day [1]. If you have bacterial mastitis, antibiotic treatment will be prescribed by your healthcare provider. Antibiotics are taken for about two weeks, but should provide symptom relief within a few days. Most antibiotics will be safe to use while breastfeeding, but your healthcare provider will give you specific instructions for medication use. 
Other tips for relieving discomfort and supporting the healing process include plenty of rest, staying hydrated, and wearing a supportive bra. 
Is it better to pump or breastfeed with mastitis? 
It's up to you whether or not you breastfeed with mastitis. It can be uncomfortable trying to breastfeed or pump, but it's the first step to eliminating swelling and feeling better [2]. Whatever you're able to do to remove milk from the breast will work fine. Some infants may refuse to breastfeed due to a change in milk taste or decreased milk production, but you should still continue to pump or hand express while supplementing the infant's diet with formula [1]. 
How quickly should you treat mastitis?
It's important that you begin treating mastitis as soon as you notice symptoms. Attempting to reduce inflammation immediately through expressing breastmilk, taking ibuprofen, and using a cold compress should begin to lessen swelling and pain within a few hours. If symptoms haven't improved 24 hours after these treatments, you should immediately see your healthcare provider to get on antibiotics or rule out other conditions. If antibiotics haven't improved your symptoms after a few days, let your healthcare provider know.
What happens if mastitis goes untreated?
If you do not begin to treat inflammatory mastitis quickly, bacteria can grow and cause bacterial mastitis. When left alone, bacterial mastitis may cause tissue destruction and can potentially cause a breast abscess [1]. An abscess is a painful build up of pus and fluid that will need to be drained by a professional. Untreated bacterial mastitis may also allow the infection to spread elsewhere in the body, causing a more severe bacterial infection [3]. 
Mastitis can be painful, but it's not likely to cause long-term health problems if properly treated. If not treated properly, mastitis may cause the premature cessation of breastfeeding which may bring about other uncomfortable symptoms and conditions [1].
Can mastitis happen more than once?
It is possible for mastitis to occur multiple times, however recurrence of mastitis in the same breast at the same site multiple times should be something you mention to your healthcare provider for further evaluation [1].  If you do get mastitis again, you're not alone. The recurrence rate for lactational mastitis ranges from about 8% to 30% [2]. Learn how to prevent mastitis to avoid experiencing it again. 
When to see a provider
In general, it's a good idea to visit your healthcare provider whenever you notice any changes in your breast tissue to rule out cancer and other serious conditions. If you are treating your mastitis at home and notice symptoms such as extreme breast pain, worsening of symptoms after a day of antibiotics or over the counter treatment, fever, or inability to express any breast milk, you should let your healthcare provider know. 
Key Takeaways
Mastitis occurs in up to 30% of breastfeeding individuals.

It's most common to experience mastitis in the first few weeks of breastfeeding. 

The first and most important treatment for mastitis is continuing to remove milk from the breast. You can safely breastfeed with mastitis, or you may opt for pumping or expressing by hand. 

Using cold compresses and ibuprofen may also help reduce swelling and pain.

Sometimes antibiotics are necessary to clear up an infection. 

Treatment of mastitis should start to clear up symptoms after 24 hours of at home treatment or a few days of antibiotic treatment. 

It's possible to get mastitis more than once, but you should let your healthcare provider know if this does occur. 

Untreated mastitis may lead to a breast abscess, a painful collection of pus and fluid that will need to be drained by a healthcare provider. 
References:
Pevzner M, Dahan A. Mastitis While Breastfeeding: Prevention, the Importance of Proper Treatment, and Potential Complications. J Clin Med. 2020;9(8):2328. Published 2020 Jul 22. doi:10.3390/jcm9082328

Blackmon MM, Nguyen H, Mukherji P. Acute Mastitis. [Updated 2022 Jul 18]. In: StatPearls [Internet]. Treasure Island (FL): StatPearls Publishing; 2022 Jan.

Boakes E, Woods A, Johnson N, Kadoglou N. Breast Infection: A Review of Diagnosis and Management Practices. Eur J Breast Health. 2018;14(3):136-143. Published 2018 Jul 1. doi:10.5152/ejbh.2018.3871
Shop Products From This Article
Subscribe & Save $5.00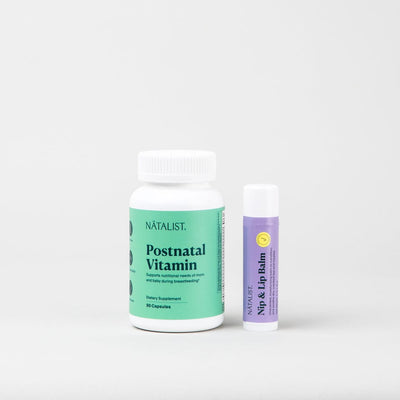 Essentials to support your breastfeeding journey
$55 $45
Subscribe & Save $3.00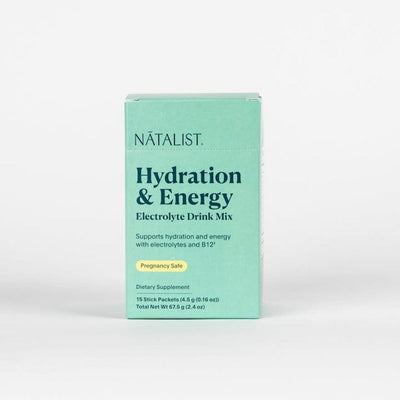 Caffeine-free & sugar-free energy support‡
$32