Can CoQ10 Change Your Cycle?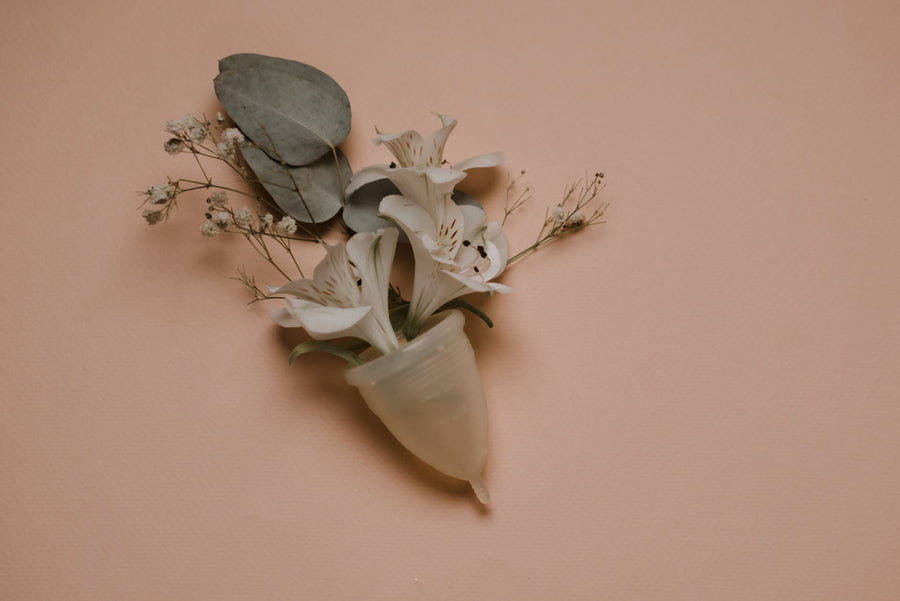 CoQ10 is a powerful antioxidant that can be helpful for IVF outcomes, egg quality, and male fertility, but can it also affect your menstrual cycle? 
By OBGYN and fertility expert Dr. Kenosha Gleaton
"I'm 38 and have been taking CoQ10 for three months and noticed that I'm ovulating earlier and my cycle was delayed. Could this be from the CoQ10?"
This is not the first time I've heard someone mention cycle changes after taking supplements, including CoQ10. Let's dive into some of the questions we hear about CoQ10 and cycles.
What is CoQ10?
Coenzyme Q10, oftentimes referred to as CoQ10, is a powerful antioxidant naturally found in the body and in many food sources. CoQ10 is an essential component of cells needed for energy production. It is produced by the body and aids in the growth and maintenance of cells. 
It has shown a great deal of promise to affect various fertility parameters for those experiencing infertility. Although better quality and larger human studies are needed, CoQ10 represents little risk, has few side effects, and will likely improve overall health parameters beyond fertility.
Can CoQ10 cause irregular periods? 
There is no legitimate scientific explanation for why CoQ10 would alter cycle-length, making it shorter or longer. And unfortunately, there are no studies investigating this either. While we have anecdotes from women who have taken CoQ10, the cycle changes could be due to other factors such as underlying health conditions, stress, or hormonal changes, or fertility medications.
Can CoQ10 affect ovulation?
Unfortunately, there is no scientific research around CoQ10 and the timing of ovulation. That being said, there are studies suggesting higher CoQ10 levels are associated with better quality embryos, improved embryo function, and higher pregnancy rates. 
Can CoQ10 cause heavy periods?
According to a eHealthMe phase IV clinical study, heavy or prolonged menstrual bleeding was reported only by a few people taking CoQ10. In their report pulled from an FDA database of 8,629 people who have side effects while taking CoQ10, only 3 people (0.03%) reported heavy or prolonged periods.
CoQ10 fertility and pregnancy dosage
CoQ10 is widely recommended for various ailments in different quantities ranging from 100mg - 1,200mg daily. And while research on this powerful antioxidant has been steady over the last 60 years, there is no universally-accepted dosage for fertility enhancement or pregnancy. Most recommendations suggest 100-200mg per day for age related infertility.  It's a good idea to check with your doctor regarding whether a specific dosage may best benefit your particular condition.
Read my article What to Know About CoQ10 During Pregnancy. 
CoQ10 for women over 35 or 40
Female fertility typically declines after the age of 35. This decline is primarily due to an age-related decrease in egg quality that typically occurs in many women. In the aging process, CoQ10 concentration in parts of the body (including female eggs) declines. Therefore, some fertility doctors recommend CoQ10 supplementation for women over 35 to make up for the natural decline that may contribute to decreased egg quality. 
The data on CoQ10 is emerging, and there haven't been randomized double-blind clinical trials focusing on female fertility yet. Studies that have been conducted so far suggest that, in women over 35, supplementing with CoQ10 may lead to improved egg quality, improved embryo quality, and improved pregnancy outcomes. Another 2017 study concluded that a high level of CoQ10 in follicular fluid (fluid that surrounds the ovum in the ovary) is associated with higher pregnancy rates. 
However, it's important to note that other studies have shown low-quality evidence on the benefits of antioxidants for infertility.
Best CoQ10 for fertility
The extensively-researched Natalist CoQ10, found in both our men and women's prenatal supplements, is formulated with premium, high bioavailability ingredients for maximum efficacy and potency. It is made in an ISO/IEC 17025:2005 certified facility, which exceeds the FDA cGMP (Good Manufacturing Practices) manufacturing standards (21 CFR 111). Certificates of analysis are reported for every batch of manufactured vitamin to ensure final product integrity and quality. Natalist vitamins are free of artificial and synthetic dyes and all allergens are disclosed on the label. 
Shop Products From This Article