CoQ10 Deficiency Symptoms: What To Look For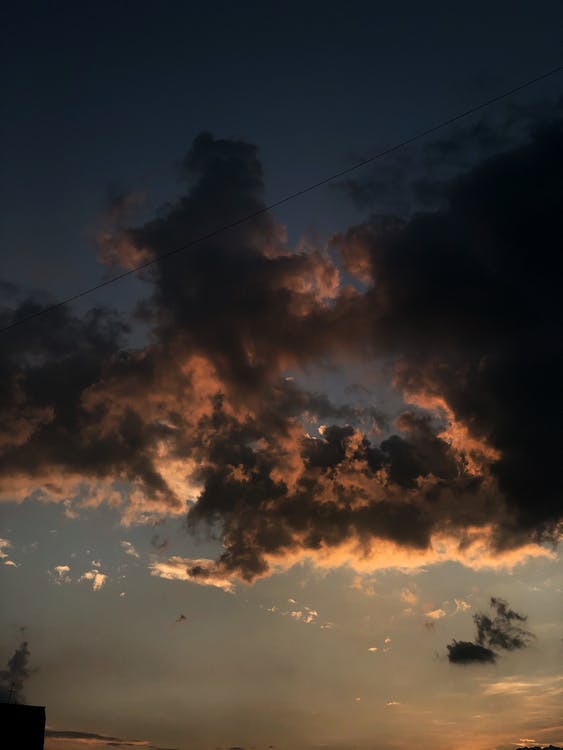 Have you noticed a loss in muscle tone or have occasional muscle spasms? Read on to learn about all CoQ10 deficiency symptoms.
By OBGYN and fertility expert Dr. Kenosha Gleaton
CoQ10, or Coenzyme Q10, plays an essential role in cell growth, cell maintenance, and energy production. Without it, we would experience brain dysfunction, muscle weakness, and failure of other body systems. CoQ10 is an essential nutrient that provides many benefits including heart health, improved fertility, protection against oxidative stress, and more. 
Overview of CoQ10
CoQ10 is an antioxidant that is found in nearly every cell in the body. CoQ10 is used for cellular energy production, which is necessary for all cellular functions. It's naturally occurring and can be found in some food sources such as fish, organ meats, whole grains, fats, and more. CoQ10 also comes in a supplement and is often encouraged for treating or managing a variety of conditions including infertility, migraines, and heart health. Larger, better quality human studies are still needed, but so far the research shows that CoQ10 represents little risk, has few side effects, and will likely improve overall health parameters beyond fertility. 
Ideal CoQ10 levels
The reported normal range for blood CoQ10 levels is between 0.4-1.9 mg/L, although this does vary between labs. When discussing deficiency and testing, it's important to note that CoQ10 levels are simply a marker of antioxidant status. Whatever your level is, low or high, should not be cause for concern, unless your doctor tells you otherwise. What your doctor may want to note is the ratio of ubiquinol to ubiquinone, as these levels can be used as a marker of oxidative stress. It's also common to see high CoQ10 levels in individuals with liver disease or cancer. 
Why do CoQ10 levels decrease?
It's normal for CoQ10 levels to begin decreasing with age, but there are other conditions that may also decrease CoQ10 levels, such as:
There are likely other conditions that impact CoQ10 levels, though it is assumed that CoQ10 deficiency is not likely to happen in the general population, so long as individuals have access to adequate food supplies. 
Signs of CoQ10 deficiency
Fatigue and muscle weakness are signs of a slight CoQ10 deficiency. As mentioned previously, it's unlikely that the general population will experience CoQ10 deficiency; however, in individuals with specific health conditions such as genetic mutations, diabetes, or cancer, there is an increased risk. Severe deficiencies caused by these conditions are likely to show up early in life, and are marked by:
Organ damage

Stunted growth

Brain inflammation or brain damage

Hearing loss

Loss of mental and movement abilities (Leigh syndrome)
How to test CoQ10 levels?
CoQ10 levels can be measured in saliva, cells, and blood. Most commercial tests will measure CoQ10 in the blood; however, these levels may not be reflective of the amount of CoQ10 in tissues and cells. 
When to see your doctor
If you're experiencing any concerning symptoms and/or have diabetes, cancer, a past or current vitamin deficiency, congestive heart failure, or a genetic mutation, you should talk to your doctor about your concerns. It's assumed that CoQ10 deficiency is not likely to occur in the general population, but it can still be helpful to talk with your doctor about any concerns. As always, a balanced diet is recommended, and it can't hurt to add in a daily prenatal vitamin or CoQ10 supplement to adequately fuel your body. 
CoQ10 supplementation
There are two common forms of CoQ10 available in supplements: ubiquinol and ubiquinone. The easiest way to explain the difference is that ubiquinol is the reduced form of CoQ10, whereas ubiquinone is the oxidized form. Your body will naturally convert CoQ10 into whatever form is needed, as the body already shifts between ubiquinone and ubiquinol fairly consistently. 
Research has not found any compelling evidence that one form is better than the other, and both are considered safe in individuals over the age of 18. 
There isn't a standard effective dose of CoQ10, but most supplement dosages range from 30 to 600 mg. Natalist CoQ10 has 120 mg per serving. Mild side effects may include insomnia or an upset stomach. If you take medications such as insulin, blood thinners, or some cancer treatments, CoQ10 supplementation may not be good for you. You should always consult your doctor before adding any new supplements to your current routine.
Take-aways
CoQ10, or coenzyme q10, is an antioxidant that has many health benefits.

CoQ10 naturally decreases with age.

The reported normal range for blood CoQ10 levels is between 0.4-1.9 mg/L.

Health conditions that may decrease CoQ10 levels include diabetes, cancer, vitamin deficiencies, hyperthyroidism, and genetic mutations.

CoQ10 deficiency is not common in the general population and is typically only seen in individuals with genetic mutations.

Severe deficiency is not common, but may result in brain and organ damage, hearing loss, and stunted growth.

CoQ10 supplementation is safe and may be helpful for some.
Shop Products From This Article