Does CoQ10 Lower Blood Pressure?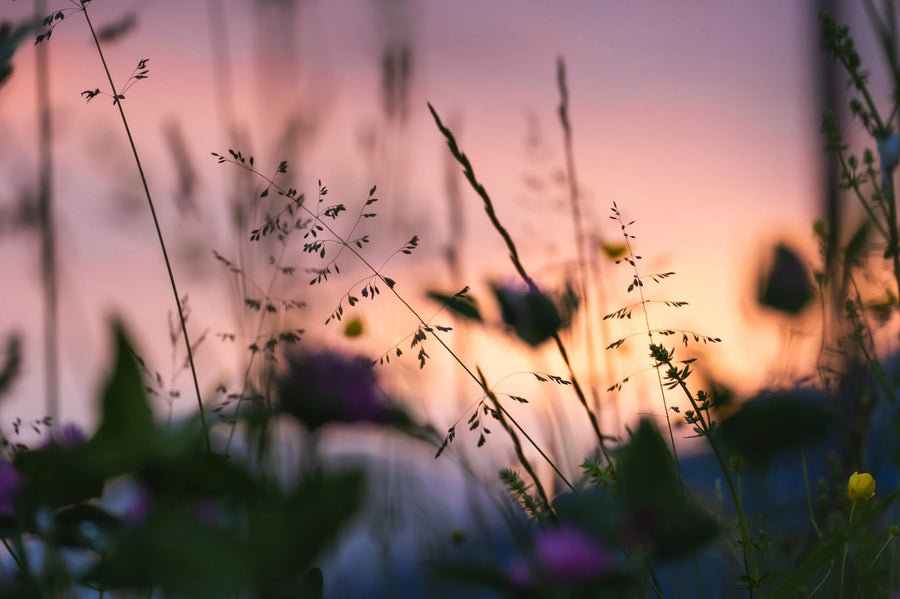 CoQ10 is found in high amounts in the heart and many other vital organs. Read on to learn how CoQ10 impacts heart health and blood pressure. 
By Dr Kenosha Gleaton, OBGYN
Coenzyme Q10 or CoQ10 is a powerful enzyme essential for the health of nearly all human tissues and organs [1]. A lot of us have heard of using CoQ10 for its beneficial effects on egg quality, embryo quality, and sperm health, but data suggests that CoQ10 may impact heart health as well [1-3]. 
CoQ10 overview
CoQ10 is naturally found throughout the body in various membranes, organs, and glands. CoQ10 has important antioxidant and energy production properties, playing a vital role in the growth and maintenance of many of our cells [1]. Dietary intake of CoQ10 is fairly minimal compared to supplement intake, but can be found in foods such as meat, oils, dairy, and others [1]. 
The whole body content of CoQ10 ranges from 500 to 1500 mg and tends to decrease with age [14]. CoQ10 supplements vary in dose, but can range from 30 mg to 600 mg, are most commonly studied in doses between 100 to 200 mg, and are reportedly well tolerated [1]. For specific recommendations on CoQ10 supplementation, speak with your healthcare provider.
What is blood pressure?
Blood pressure is a way of measuring how forcefully blood is pushed against the arteries while it's pumped throughout the body. There are two readings you'll hear when measuring blood pressure: systolic blood pressure (SBP) and diastolic blood pressure (DBP). SBP is the first number of a blood pressure reading and indicates how much pressure your blood is exerting against the artery walls when the heart is beating [11]. DBP, or the second number, indicates how much pressure your blood is exerting against the artery walls while the heart is between beats [11]. High blood pressure may lead to negative health effects, such as heart attack, stroke, or heart disease [10]. 
Can CoQ10 lower blood pressure?
Data on CoQ10's effects on blood pressure is inconclusive. A meta-analysis found that CoQ10 supplementation may potentially lower SBP and DBP in hypertensive patients, meanwhile another review stated that CoQ10 may reduce SBP, but does not impact DBP [7-8]. Other trial reviews concluded that there isn't enough evidence to prove that CoQ10 has a significant effect on blood pressure at all [9]. As of February 2023, the National Institutes of Health website claims that CoQ10 likely does not have a meaningful effect on blood pressure [6]. 
Proven methods to lower blood pressure
You should speak to a healthcare provider if you haven't already been given specific recommendations regarding your blood pressure. In general, lowering blood pressure will require some lifestyle changes [13]:
Change your diet
Heart-healthy foods may help control high blood pressure and general cardiovascular health. Heart-healthy foods include foods low in saturated fat, cholesterol, sodium, and total fat [12]. Foods that should be emphasized are fruits, vegetables, fat-free or low-fat products, and foods high in fiber, protein, and important electrolytes such as potassium, magnesium, and calcium [12]. It's also recommended that you avoid or limit alcohol consumption. 
Stay active
It's been shown that physical activity may help lower and control high blood pressure. Staying active may also help with weight loss if you are overweight. Data shows that losing 3% to 5% of weight can improve blood pressure. 
Manage your stress, sleep, and smoking habits
Smoking, limited sleep, and high levels of stress can all negatively impact blood pressure. Find healthy ways to manage your stress and relax and attempt to get the recommended seven to nine hours of sleep a night.
Speak with your healthcare provider directly for their recommendations on lowering or managing your blood pressure. Not all diets or habits will be right for everyone, especially those trying to conceive or pregnant. 
CoQ10 and heart health
Other than blood pressure, how does CoQ10 impact heart health? More research is needed to make definitive claims, but evidence does show that supplementing with CoQ10 is safe and may be effective for supporting general cardiovascular health [1]. A systematic review found that standard therapy with added CoQ10 supplementation was associated with reduced symptoms of heart failure and a reduction of major adverse cardiovascular events [4-5]. CoQ10 may also improve functional capacity of the heart in those with congestive heart failure [1]. Data also suggests that CoQ10 may reduce the risk of heart damage caused by a specific kind of chemotherapy drug and may reduce the risk of some heart surgery complications [6].
Key Takeaways
CoQ10 is an enzyme with antioxidant properties that's found in most of our cells and is vital for organ functioning.

CoQ10 has been shown to support egg quality, embryo quality, and sperm health.

CoQ10 is found naturally in the body in amounts ranging from 500 to 1500 mg and tends to decrease with age. 

Blood pressure readings give you systolic and diastolic blood pressure, which tell you how much pressure blood exerts on the arteries during and between the heart beating. 

There isn't enough data to claim CoQ10 can lower blood pressure, but some research shows minor associations between the two. 

CoQ10 may have other beneficial effects on cardiovascular health. 

Blood pressure may be lowered or managed through diet, exercise, plenty of sleep, and healthy stress management.
References:
Sood B, Keenaghan M. Coenzyme Q10. [Updated 2022 Jan 19]. In: StatPearls [Internet]. Treasure Island (FL): StatPearls Publishing; 2022 Jan-. Available from: https://www.ncbi.nlm.nih.gov/books/NBK531491/
Salas-Huetos A, Rosique-Esteban N, Becerra-Tomás N, Vizmanos B, Bulló M, Salas-Salvadó J. The Effect of Nutrients and Dietary Supplements on Sperm Quality Parameters: A Systematic Review and Meta-Analysis of Randomized Clinical Trials. Adv Nutr. 2018;9(6):833-848. doi:10.1093/advances/nmy057
Akarsu S, Gode F, Isik AZ, Dikmen ZG, Tekindal MA. The association between coenzyme Q10 concentrations in follicular fluid with embryo morphokinetics and pregnancy rate in assisted reproductive techniques [published correction appears in J Assist Reprod Genet. 2017 May;34(5):607]. J Assist Reprod Genet. 2017;34(5):599-605. doi:10.1007/s10815-017-0882-x
Jafari M, Mousavi SM, Asgharzadeh A, Yazdani N. Coenzyme Q10 in the treatment of heart failure: A systematic review of systematic reviews. Indian Heart J. 2018;70 Suppl 1(Suppl 1):S111-S117. doi:10.1016/j.ihj.2018.01.031
Bhatt KN, Butler J. Myocardial Energetics and Heart Failure: a Review of Recent Therapeutic Trials. Curr Heart Fail Rep. 2018;15(3):191-197. doi:10.1007/s11897-018-0386-8
Coenzyme Q10. National Institutes of Health. Updated January 2019. Accessed February 27, 2023. URL. 
Rosenfeldt FL, Haas SJ, Krum H, et al. Coenzyme Q10 in the treatment of hypertension: a meta-analysis of the clinical trials. J Hum Hypertens. 2007;21(4):297-306. doi:10.1038/sj.jhh.1002138
Tabrizi R, Akbari M, Sharifi N, et al. The Effects of Coenzyme Q10 Supplementation on Blood Pressures Among Patients with Metabolic Diseases: A Systematic Review and Meta-analysis of Randomized Controlled Trials. High Blood Press Cardiovasc Prev. 2018;25(1):41-50. doi:10.1007/s40292-018-0247-2
Ho MJ, Li EC, Wright JM. Blood pressure lowering efficacy of coenzyme Q10 for primary hypertension. Cochrane Database Syst Rev. 2016;3(3):CD007435. Published 2016 Mar 3. doi:10.1002/14651858.CD007435.pub3
High blood pressure symptoms and causes. Centers for Disease Control and Prevention. https://www.cdc.gov/bloodpressure/about.htm. Published May 18, 2021. Accessed February 9, 2023. 
Understanding blood pressure readings. American Heart Association. Accessed February 27, 2023. URL 
Lowering Your Blood Pressure with DASH. National Institutes of Health. URL 
High Blood Pressure: Treatment. National Institutes of Health. Updated March 24, 2022. Accessed February 27, 2023. URL. 
Saini R. Coenzyme Q10: The essential nutrient. J Pharm Bioallied Sci. 2011;3(3):466-467. doi:10.4103/0975-7406.84471
Shop Products From This Article