Which is Better for the Heart: CoQ10 or Fish Oil?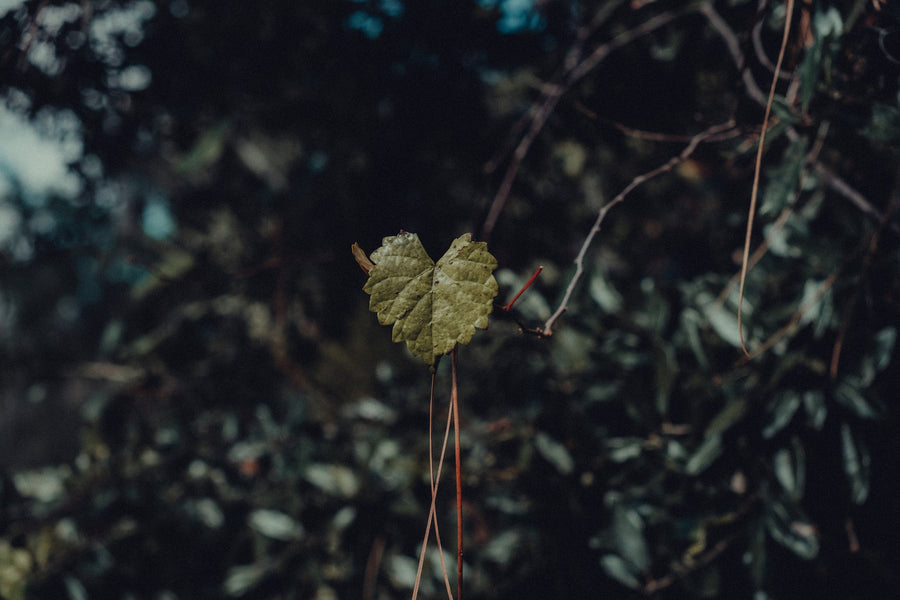 CoQ10 and fish oil are great supplements to have in your diet, but which is better for heart health? Read on to learn the benefits of each. 
What is CoQ10
CoQ10 is an enzyme with antioxidant effects that is found in almost every cell of the body [1]. CoQ10 is naturally occurring and plays an important role in energy production, protecting the body from oxidative stress, and aids in the growth and maintenance of many of our cells. While dietary intake of CoQ10 is minimal when compared to supplements, it can be found in foods such as meat, dairy, eggs, and some oils and legumes [1]. 
Benefits of CoQ10
Supplemental CoQ10 has been shown to benefit men and women in many ways. One major role of CoQ10 is its ability to increase the production of vital antioxidants which help reduce oxidative stress in the body [2]. Oxidative stress is caused by free radicals, which are unstable atoms in the body. Free radicals may be caused by smoking, alcohol use, drug use, and exposure to environmental pollutants [3]. Adverse effects of oxidative stress have been linked to conditions such as endometriosis, Alzheimer's disease, Parkinson's disease, infertility, polycystic ovary syndrome (PCOS), and more [3-4]. There is also some evidence that CoQ10 supplementation can benefit fertility, specifically by improving ovarian reserve, increasing fertilization rates, improving sperm parameters, and producing higher quality embryos [11-12].
Want to learn more? Read Is CoQ10 Safe During Pregnancy? and other articles on the Natalist blog.
When it comes to heart health, some research does suggest that CoQ10 supplementation is safe and effective for improving symptoms of heart failure and reducing major cardiovascular events [5]. A clinical trial review also suggests that CoQ10 administration may help prevent complications in patients undergoing heart surgery, and a separate trial found that CoQ10 was beneficial for reducing muscle aches associated with cholesterol-lowering drugs [6-7]. 
What is fish oil?
The name of fish oil is pretty self explanatory— it's an oil found in fish such as salmon, sardines, tuna, and trout [10]. It can get a little confusing trying to compare omega-3 fatty acids, DHA, and fish oil, so let's break it down. There are three types of omega-3 fatty acids: EPA, ALA, and DHA. Omega-3s are fatty acids that make up a lot of membranes in the body, specifically in the eyes, brain, and sperm cells [10]. Fish oil contains two of the major omega-3s, DHA and EPA, but does not contain ALA, which can be found in nuts and seeds [10]. 
Benefits of fish oil
Now that we've covered what fish oil is, let's take a better look at its benefits. High amounts of DHA are found in the membranes of the eyes and brain, and research shows that ample amounts of DHA during pregnancy is important for fetal growth and development [10]. Evidence from a few studies has shown that high intakes of omega-3 fatty acids are associated with a decreased risk of breast cancer [10]. Similarly, the intake of fish oil was shown to have a positive impact on colorectal cancer risk in a few observational studies [10]. 
Perhaps one of the most well known uses of fish oil supplements is to support cardiovascular health. Research has shown that fish oil may help lower blood lipids (cholesterol), improve recovery following injury or damage to the heart, reduce blood pressure in some populations, and help with stabilizing cellular electrical activity in the heart [8-9]. Studies have found that consuming some fatty acids, specifically EPA and DHA, may reduce the risk of coronary heart disease [10]. 
Effects of coQ10 vs fish oil on heart health
Cholesterol
Cholesterol is a waxy substance found in the blood, which is carried by proteins known as lipoproteins. There are two types of lipoproteins, low-density lipoprotein (LDL), and high-density lipoprotein (HDL), LDL is considered the "bad" cholesterol that you don't want high amounts of, and HDL is "good" cholesterol that helps the body flush cholesterol from the body. 
Current reporting on fish oil and cholesterol shows us a positive correlation between the two, increasing the "good" cholesterol levels while getting rid of the bad stuff [13].  Multiple trials also found that CoQ10 supplementation had similar results, decreasing triglycerides and LDL levels, while increasing HDL levels [17]. 
Cardiovascular disease
Cardiovascular disease (CVD) is a broad term for a group of conditions that impact the heart and blood vessels. Some examples include coronary heart disease, congenital heart disease, deep vein thrombosis, etc [18]. Strokes and heart attacks are closely related as they are often caused by blocked blood flow [18].  Fish oil has been found to reduce the risk of some cardiovascular disease, including coronary heart disease [10]. Research on CoQ10 has shown its ability to reduce major events such as heart attacks, improve symptoms of heart failure, and support the body through heart surgery [5-6]. CoQ10's positive effects on cholesterol may slightly reduce the risk of CVD, though more research is needed [1,17].
Blood pressure and heart rate
Blood pressure is a way of measuring the force of which blood is pushed against the arteries. High blood pressure can be worrying, as it may result in a heart attack, stroke, or heart disease [14]. Your heart rate is the number of times your heart beats every minute. The data on CoQ10 and blood pressure is mixed, and most data suggests CoQ10 does not have an impact on heart rate [1,15]. Fish oil, however, has shown promising results in many research studies for lowering blood pressure and was shown to decrease heart rate in a few trials [10,16]. 
Comparing CoQ10 and fish oil
The bottom line is that there isn't much research comparing the specific cardiovascular benefits of CoQ10 and fish oil. Both supplements have shown promising results for different factors such as blood pressure, heart rate, cholesterol levels, disease risk, and more. CoQ10 gummies and fish oil supplements are considered safe to consume for the general population, but be sure to speak with your healthcare provider before you begin taking any supplements or medications [1,10]. Dietary supplements shouldn't be used to replace prescription medications unless directed by a healthcare professional. 
References:
Sood B, Keenaghan M. Coenzyme Q10. [Updated 2022 Jan 19]. In: StatPearls [Internet]. Treasure Island (FL): StatPearls Publishing; 2022 Jan-. Available from: https://www.ncbi.nlm.nih.gov/books/NBK531491/
Kędziora-Kornatowska K, Czuczejko J, Motyl J, et al. Effects of coenzyme Q10 supplementation on activities of selected antioxidative enzymes and lipid peroxidation in hypertensive patients treated with indapamide. A pilot study. Arch Med Sci. 2010;6(4):513-518. doi:10.5114/aoms.2010.14461 
Agarwal, A., Aponte-Mellado, A., Premkumar, B.J. et al. The effects of oxidative stress on female reproduction: a review. Reprod Biol Endocrinol 10, 49 (2012). https://doi.org/10.1186/1477-7827-10-49
Young AJ, Johnson S, Steffens DC, Doraiswamy PM. Coenzyme Q10: a review of its promise as a neuroprotectant. CNS Spectr. 2007;12(1):62-68. doi:10.1017/s1092852900020538
Mortensen SA, Rosenfeldt F, Kumar A, et al. The effect of coenzyme Q10 on morbidity and mortality in chronic heart failure: results from Q-SYMBIO: a randomized double-blind trial. JACC Heart Fail. 2014;2(6):641-649. doi:10.1016/j.jchf.2014.06.008
de Frutos F, Gea A, Hernandez-Estefania R, Rabago G. Prophylactic treatment with coenzyme Q10 in patients undergoing cardiac surgery: could an antioxidant reduce complications? A systematic review and meta-analysis. Interact Cardiovasc Thorac Surg. 2015;20(2):254-259. doi:10.1093/icvts/ivu334
Qu H, Guo M, Chai H, Wang WT, Gao ZY, Shi DZ. Effects of Coenzyme Q10 on Statin-Induced Myopathy: An Updated Meta-Analysis of Randomized Controlled Trials. J Am Heart Assoc. 2018;7(19):e009835. doi:10.1161/JAHA.118.009835
Liao J, Xiong Q, Yin Y, Ling Z, Chen S. The Effects of Fish Oil on Cardiovascular Diseases: Systematical Evaluation and Recent Advance. Front Cardiovasc Med. 2022;8:802306. Published 2022 Jan 5. doi:10.3389/fcvm.2021.802306
Patten RD, Udelson JE, Konstam MA. Ventricular remodeling and its prevention in the treatment of heart failure. Curr Opin Cardiol. 1998;13(3):162-167.
Office of dietary supplements - omega-3 fatty acids. NIH Office of Dietary Supplements. https://ods.od.nih.gov/factsheets/Omega3FattyAcids-HealthProfessional/#h7. Published July 18, 2022. Accessed February 9, 2023. 
Xu Y, Nisenblat V, Lu C, et al. Pretreatment with coenzyme Q10 improves ovarian response and embryo quality in low-prognosis young women with decreased ovarian reserve: a randomized controlled trial. Reprod Biol Endocrinol. 2018;16(1):29. Published 2018 Mar 27. doi:10.1186/s12958-018-0343-0
Salas-Huetos A, Rosique-Esteban N, Becerra-Tomás N, Vizmanos B, Bulló M, Salas-Salvadó J. The Effect of Nutrients and Dietary Supplements on Sperm Quality Parameters: A Systematic Review and Meta-Analysis of Randomized Clinical Trials. Adv Nutr. 2018;9(6):833-848. doi:10.1093/advances/nmy057
Effects of eicosapentaenoic acid versus docosahexaenoic acid on serum lipids: a systematic review and meta-analysis. Current Atherosclerosis Reports. URL. Accessed July 13, 2022.
High blood pressure symptoms and causes. Centers for Disease Control and Prevention. https://www.cdc.gov/bloodpressure/about.htm. Published May 18, 2021. Accessed February 9, 2023. 
Ho MJ, Li EC, Wright JM. Blood pressure lowering efficacy of coenzyme Q10 for primary hypertension. Cochrane Database Syst Rev. 2016;3(3):CD007435. Published 2016 Mar 3. doi:10.1002/14651858.CD007435.pub3
Mozaffarian D, Geelen A, Brouwer IA, Geleijnse JM, Zock PL, Katan MB. Effect of fish oil on heart rate in humans: a meta-analysis of randomized controlled trials. Circulation. 2005;112(13):1945-1952. doi:10.1161/CIRCULATIONAHA.105.556886
Liu Z, Tian Z, Zhao D, et al. Effects of Coenzyme Q10 Supplementation on Lipid Profiles in Adults: A Meta-analysis of Randomized Controlled Trials. J Clin Endocrinol Metab. 2022;108(1):232-249. doi:10.1210/clinem/dgac585
Cardiovascular diseases (cvds). World Health Organization. https://www.who.int/news-room/fact-sheets/detail/cardiovascular-diseases-(cvds). Published June 11, 2021. Accessed February 9, 2023.
Shop Products From This Article