The Truth About Alcohol and Breastfeeding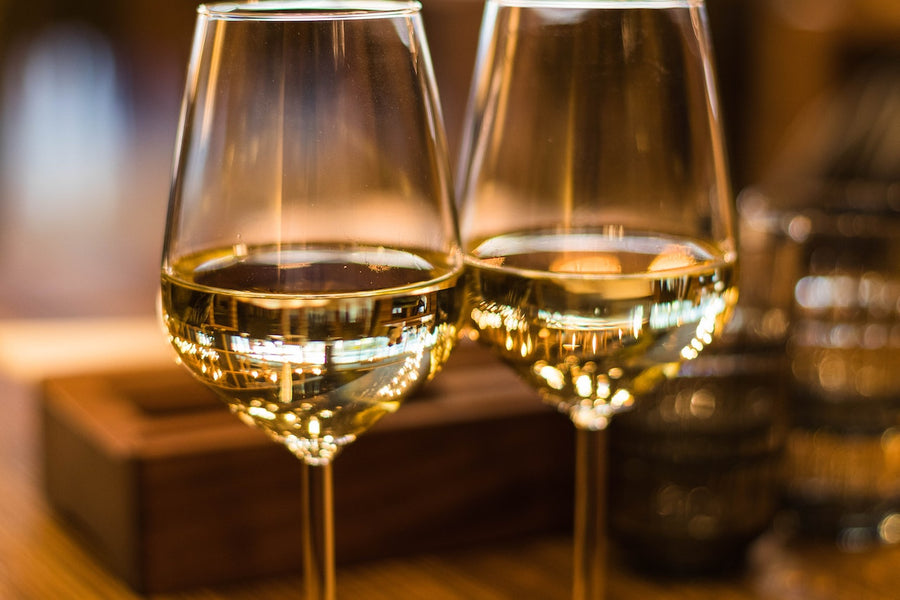 Alcohol and Fertility
Consuming alcohol is regarded as a normal custom in many social circles and cultures, but there are some negative health effects worth mentioning. Even if someone isn't a frequent drinker, some research shows that no level of alcohol consumption is considered safe for our health. [1] Long-term health risks of drinking include cancer, weakened immune system, high blood pressure, heart disease, mental health problems, and many others. [2] In addition to these health risks, many studies have focused on alcohol's effects on fertility in both men and women. Results show that even moderate alcohol use can have a negative impact on assisted reproductive technology (ART) such as in vitro fertilization (IVF), birth defects, pregnancy outcomes, and male fertility. [3-4] Many healthcare providers recommend that those TTC significantly cut back or discontinue alcohol use. [5] 
Drinking Alcohol While Breastfeeding
Do you have to completely avoid drinking while breastfeeding? Not necessarily, but you should be very careful of your drinking habits and should always be open and honest with your healthcare provider about your use of any substances while breastfeeding, including alcohol. There are ways to consume alcohol while still ensuring your breastmilk is safe for your child. 
Does Alcohol Transfer to Breast Milk?
Yes, alcohol can be detected in breast milk after drinking. Usually alcohol levels in breast milk will be at the highest about 30 to 60 minutes after consumption. [6] Alcohol can often be detected for up to three hours per one alcoholic drink but may be detectable for longer periods of time depending on how much alcohol is being consumed, if other food was consumed, etc. [6] 
The Effects of Alcohol on Breastfeeding
Studies show that drinking has the potential to impact the milk ejection reflex, also known as milk letdown, when maternal alcohol levels are high. This means it may be more difficult for milk to flow into the breast when someone has been drinking. Over time, excessive consumption of alcohol may also lead to shortened breastfeeding duration, decreased milk production, and negative effects on infant health. [6] 
Alcohol Effects on Breastfed Infants
When an infant is exposed to alcohol, their health can be impacted. Babies can't metabolize alcohol as quickly as adults, meaning they have a longer exposure to alcohol. Nursing infants who are regularly exposed to alcohol in breast milk are at a higher risk of [6-8]:
Difficulty gaining weight
Sleep problems
Hormone imbalances
Fluid retention
Neurological problems
Developmental delays
How to Safely Have a Drink When Breastfeeding
If you are consuming alcohol while breastfeeding, be sure to follow your healthcare provider's guidelines. Most resources, including the ACOG, CDC, and NIH, all recommend that breastfeeding parents wait at least two hours after a single drink to breastfeed. [5,6,8] Additionally, breastfeeding within an hour before ingesting alcohol may be helpful for reducing subsequent amounts of alcohol in breast milk. [8] Ready to start weaning? Read our guide on weaning from breastfeeding. 
What Is One Alcoholic Drink?
So what is considered "one drink" when monitoring alcohol use? According to the U.S. Department of Health, a standard drink in the United States contains about 0.6 ounces of pure alcohol. [2] This translates to [2]:
12 ounces or one can of 5% beer
1.5 ounces or one shot of 80-proof liquor
5 ounces or one glass of 12% wine
The actual percentage of alcohol and volume of the drink do matter and can slightly influence what might be considered one drink. For example, consuming a cocktail with two shots or 3 ounces of liquor would be considered two drinks. This is important to keep in mind when you're determining how long to wait to breastfeed or pump. 
Pump and Dump
You've likely heard the phrase "pump and dump" at some point, which refers to pumping breast milk and then discarding it. While it can be helpful to pump and discard milk that you know isn't safe to give to your baby, there are a lot of misconceptions about this method. Some people believe that pumping after drinking will produce alcohol free milk instantly, which isn't true. [7] It's necessary to wait at least two hours after having one drink regardless of if you've pumped or not. The alcohol content in your breast milk can be compared to the alcohol content in your blood. It will stick around until enough time has passed for the body to break it down completely, and choosing to pump some breast milk will not cause the alcohol content in the body to decrease. [6]
The bottom line: It can be helpful to pump and dump if your breasts are engorged or painful and you need to express some milk in order to feel more comfortable, but you should not use this method as a way to remove alcohol from the body or make your breast milk safer for your baby to consume. [6,7]
Milk Production
Many breastfeeding parents are concerned about supporting their milk supply. From what we've seen so far, having an alcoholic drink on occasion is not likely to impact milk production or milk supply. [5,8] If someone is drinking regularly, they may experience disruptions in the milk ejection reflex (milk letdown) or milk production. Regular alcohol use is also associated with earlier termination of breastfeeding. If you have concerns or questions about your milk production, speak to a healthcare provider.  
Breastfeeding Support With Natalist
Natalist offers a wide range of products intended to support you during your fertility, pregnancy, and postpartum journeys. Whether you're currently breastfeeding or preparing for postpartum life, we've got you covered with our postnatal vitamin, nourishing drink mixes, soothing nipple balm, and more. Check out the postpartum essentials bundle for a mix of self-care products, or keep learning on the Natalist blog. 
References:
No level of alcohol consumption is safe for our health. World Health Organization. January 2023. URL. 
Alcohol Use and Your Health. Division of Population Health , National Center for Chronic Disease Prevention and Health Promotion , Centers for Disease Control and Prevention. April 2022. URL. 
Finelli R, Mottola F, Agarwal A. Impact of Alcohol Consumption on Male Fertility Potential: A Narrative Review. Int J Environ Res Public Health. 2021;19(1):328. Published 2021 Dec 29. doi:10.3390/ijerph19010328
Van Heertum K, Rossi B. Alcohol and fertility: how much is too much?. Fertil Res Pract. 2017;3:10. Published 2017 Jul 10. doi:10.1186/s40738-017-0037-x
Alcohol and Women. FAQ068. American College of Obstetricians and Gynecologists. June 2023. URL. 
Alcohol. Division of Nutrition, Physical Activity, and Obesity, National Center for Chronic Disease Prevention and Health Promotion. October 2022. URL. 
Newton, K. Alcohol and Breastfeeding: Is It Safe? Cleveland Clinic. August 2021. URL. 
Drugs and Lactation Database (LactMed®) [Internet]. Bethesda (MD): National Institute of Child Health and Human Development; 2006-. Alcohol. [Updated 2023 Jul 15]. Available from: https://www.ncbi.nlm.nih.gov/books/NBK501469/
Shop Products From This Article
Subscribe & Save $6.00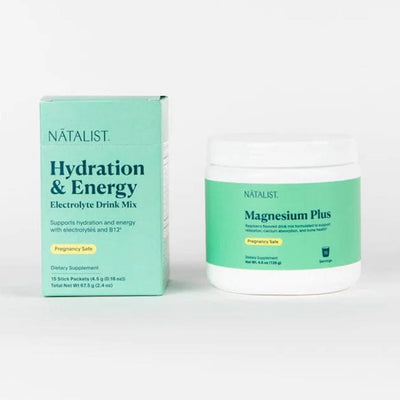 Bundle & save on our best selling pregnancy-safe & caffeine-free drink mixes
$70 $59
Subscribe & Save $5.00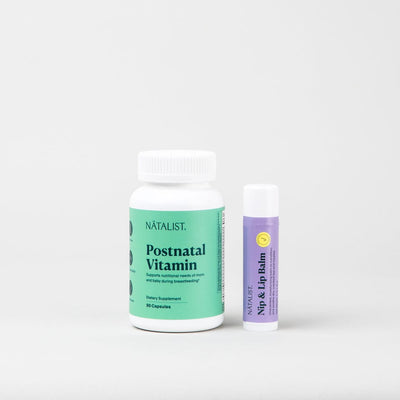 Essentials to support your breastfeeding journey
$55 $45