Endometriosis Diet: What Foods to Eat & Avoid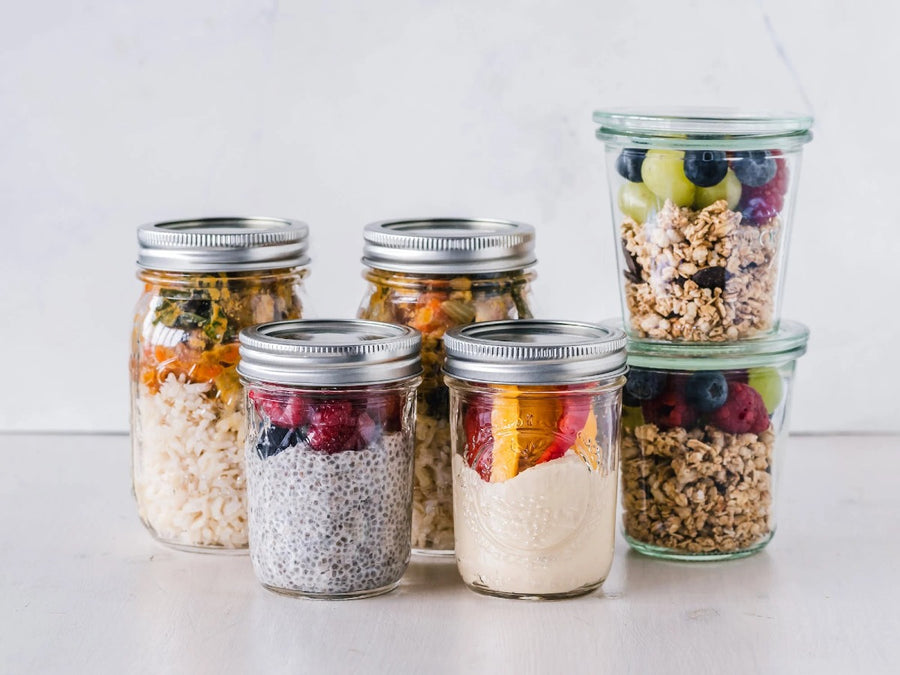 By OBGYN Dr. Kenosha Gleaton
What is Endometriosis?
To recap, endometriosis is a chronic gynecological condition characterized by the growth of uterine tissue outside of the uterus. [1] This tissue, also known as implants, can be found in a few areas outside the uterine cavity, most commonly in or around the ovaries, fallopian tubes, and gastrointestinal (GI) tract. [1] Estrogen is the main hormone responsible for the growth of endometrial tissue, and many with endometriosis also experience estrogen dominance. [2] Endometriosis is an inflammatory condition, meaning the body attacks its own cells or tissues, and often causes pelvic pain, bloating, painful or heavy periods, and more. [1] At this time, there isn't a defined cause or cure for endometriosis, but there are ways to treat and manage the condition.  Is Endometriosis an Autoimmune Disease? Find out! 
The Role of Diet in Managing Endometriosis
One way to manage endometriosis flare-ups is making dietary and lifestyle changes. As previously stated, endometriosis is an inflammatory and estrogen-dependent condition. Research shows that certain foods, supplements, and other dietary choices may have an impact on inflammation and hormone levels and consequently, endometriosis symptoms. 
Foods That Can Help Manage Endometriosis
Certain foods and nutrients can promote anti-inflammatory properties and may even help with reducing estrogen levels in the body. [3] While dietary changes may not cure endometriosis, some changes may improve symptoms. [3] 
The Importance of Fiber
Fiber is a great example of a nutrient that may benefit those with endometriosis. Fiber is a carbohydrate that is unable to be digested by the body and has been associated with hormone concentrations. [4] A diet high in fiber may result in lower levels of hormones such as estradiol, progesterone, luteinizing hormone (LH), and follicle-stimulating hormone (FSH). [5] Research shows that increasing fiber intake may help reduce circulating estrogen concentrations by up to 25%. [5] This may improve symptoms of endometriosis such as pelvic pain, painful sex, and irregular bleeding. High fiber foods include oatmeal, beans, fruits and vegetables, nuts, and whole grains. [4] 
Omega-3 Fatty Acids: Your Allies Against Inflammation
Omega-3 fatty acids have beneficial anti-inflammatory effects. When cells have a high amount of omega-3s in their membranes, the body is able to combat or turn off an inflammatory response and instead repair any tissues or cells impacted by inflammation. [6] Omega 3s are primarily found in fish, seaweed, and nuts. Research shows that increased intake of omega-3 fatty acids is associated with a decreased risk for endometriosis. [1] Additionally, increased consumption of omega-3s decreased pain intensity and duration in people with endometriosis. [7] 
The Power of Antioxidants
Antioxidants are another important group of vitamins (vitamins A, C, E, and B9) that can fight off inflammatory damage. [7] Antioxidants reduce the amount of free radicals in the body, which are unstable molecules that can damage cells and tissues, potentially leading to chronic conditions and worsening inflammation. A diet high in antioxidants may lower the risk of endometriosis and may improve some endometriosis symptoms. [8] Foods high in antioxidants include berries, cruciferous vegetables, citrus fruits, nuts, and more. Many different nutrients have antioxidant effects, such as coQ10, lycopene, and zinc.
The Role of Magnesium 
Magnesium is an important mineral that may decrease the risk of having endometriosis or painful endometriosis symptoms. Magnesium is a useful mineral for muscle relaxation and has been shown to improve cramps and pain in several studies. [7] Data also suggest that magnesium can lower the risk of endometriosis and decrease pain symptoms, such as painful sex, urination, periods, and pelvic pain. [7]
Foods to Avoid in an Endometriosis Diet
In addition to foods and nutrients you may want to prioritize in your diet, there are also foods that you may want to avoid. Certain foods can worsen inflammation in the body, cause GI flare-ups, and more. Learn about the Causes, Symptoms, and Tratment of Endo Belly. 
The Impact of Trans Fats and Red Meat
Trans fats, saturated fats, and some kinds of meat have been shown to have negative health effects. Fats that occur in animal-derived products such as red meat, ham, and butter have been shown to increase plasma concentrations of estrogen and other hormones, which may encourage the growth and inflammation of endometrial implants. [7] Trans fats are naturally present in milk and other dairy products and may increase the risk of endometriosis. [3] When possible, reducing the intake of trans fats, saturated fats, and red meat may be beneficial. 
The Gluten Question
Gluten is a protein naturally found in grains such as wheat, rye, and barley. While gluten is a neutral protein for many people, it can also be harmful for others. [9] Some people have severe reactions and allergies to gluten and may experience extreme inflammatory responses after consuming it. In some cases, removing gluten from the diet may help reduce symptoms such as bloating, constipation, diarrhea, and others. [9] One study found that endometriosis patients that removed gluten from their diet saw an improvement in symptoms. [8] There isn't enough research to determine if gluten consumption will make an impact on everyone with endometriosis, but some may benefit from speaking to their healthcare provider about removing gluten from their diet.  
High-FODMAP Foods and Endometriosis
In addition to limiting gluten, many people struggling with GI-related conditions or symptoms gravitate towards something known as the FODMAP diet. [10] FODMAP stands for fermentable oligosaccharides, disaccharides, monosaccharides, and polyols. In simpler terms, the FODMAP diet attempts to limit the intake of certain sugars that may cause GI distress. [10] The FODMAP elimination diet is a useful method for identifying troublesome foods that could be causing or worsening different symptoms. This method has been useful for many struggling with irritable bowel syndrome (IBS) and other conditions. [10] Some foods that are generally avoided with the FODMAP diet include dairy, wheat-based products, beans, lentils, certain fruits, etc. 
More data is needed when determining the impact of the FODMAP diet on endometriosis, but one study did find that adhering to this diet had positive effects on endometriosis related symptoms. [8] Data also show that many with IBS may have endometriosis, and vice versa. IBS tends to be more common in people with endometriosis, and gynecological issues are more common in those with IBS. [11] If someone does have IBS or another GI condition, adhering to a low FODMAP diet may be beneficial for reducing GI symptoms and potentially improving endometriosis symptoms as well. 
The Effects of Alcohol and Caffeine
Another pro-inflammatory substance includes alcohol. [12] Alcohol has been found to induce intestinal inflammation, worsen endometriosis symptoms, and increase the risk of developing endometriosis. [8] Caffeine has also been shown to increase the risk of endometriosis and in some cases and may have an impact on estrogen levels in the body. [8] Data suggests that caffeine consumption may be linked with a higher occurrence of estrogen-dependent diseases, such as endometriosis. [8] Some data is conflicting, but those with endometriosis may want to discuss their use of alcohol and caffeine with a healthcare provider. 
The Role of Supplements in an Endometriosis Diet
Now that we've covered what various minerals, vitamins, and foods can both help or harm endometriosis symptoms, let's talk about what supplements may be worth mentioning to your healthcare provider. 
When Supplements Can Help
Supplements can be a useful addition to the diet if someone is unable to find sufficient nutrients in their diet, or is just hoping to improve their consumption of certain vitamins and minerals. Taking a multivitamin is a good way to cover all of your bases and generally has a healthy amount of nutrients for the general adult. There are also standalone vitamins and supplements if someone is wanting to target a specific vitamin or mineral. 
Meal Ideas for an Endometriosis Diet
Altering dietary habits doesn't always come easily. Planning ahead is one way to encourage new habits and potentially improve endometriosis symptoms. We know that certain foods may need to be limited or cut out, such as red meat, alcohol, and trans fats. We also know that certain foods may be helpful for improving symptoms and fighting against inflammation or estrogen buildup, such as fiber, fruits, vegetables, whole grains, omega-3s, etc. Here are a few options for meals and snacks that incorporate these ideas:
Salmon
Broccoli, asparagus, spinach
Brown rice, lentils, quinoa
Chicken
Nuts 
Fruit 
Chia seed pudding
Tuna 
Chickpea pasta 
If you have specific questions or concerns about your diet, including gluten or FODMAP restrictions, speak with your healthcare provider. 
How Natalist Can Support Your Journey
Natalist offers a wide range of vitamins and supplements that may be beneficial for those with endometriosis, including omega DHA, CoQ10, Vitamin D, prenatal multivitamins, fiber, and more. Natalist also offers drink mixes formulated with nutrients such as calcium, magnesium, zinc, and others. If you are hoping to add more fiber, magnesium, antioxidants, or anti-inflammatory nutrients to your diet, be sure to discuss these options with your healthcare provider. 
References:
Tsamantioti ES, Mahdy H. Endometriosis. [Updated 2023 Jan 23]. In: StatPearls [Internet]. Treasure Island (FL): StatPearls Publishing; 2023 Jan-. Available from: https://www.ncbi.nlm.nih.gov/books/NBK567777/
Kolan, A. Estrogen Dominance. Whole Health Library. U.S Department of Veterans Affairs. 2020. URL. 
Barnard ND, Holtz DN, Schmidt N, et al. Nutrition in the prevention and treatment of endometriosis: A review. Front Nutr. 2023;10:1089891. Published 2023 Feb 17. doi:10.3389/fnut.2023.1089891
Fiber. The Nutrition Source. Harvard Health. April 2022. URL. 
Gaskins AJ, Mumford SL, Zhang C, et al. Effect of daily fiber intake on reproductive function: the BioCycle Study. Am J Clin Nutr. 2009;90(4):1061-1069. doi:10.3945/ajcn.2009.27990
Wierenga, K. Pestka, J. Omega-3 Fatty Acids and Inflammation- You Are What You Eat! Frontiers. August 24 2021. URL. 
Helbig M, Vesper AS, Beyer I, Fehm T. Does Nutrition Affect Endometriosis?. Geburtshilfe Frauenheilkd. 2021;81(2):191-199. doi:10.1055/a-1207-0557
Nap A, de Roos N. Endometriosis and the effects of dietary interventions: what are we looking for?. Reprod Fertil. 2022;3(2):C14-C22. Published 2022 May 30. doi:10.1530/RAF-21-0110
Gluten: Benefit or Harm to the Body? The Nutrition Source. Harvard Health. Accessed June 19 2023. URL. 
Veloso, Hazel. FODMAP Diet: What You Need to Know. Johns Hopkins Medicine. Accessed June 20 2023. URL. 
Nabi MY, Nauhria S, Reel M, et al. Endometriosis and irritable bowel syndrome: A systematic review and meta-analyses. Front Med (Lausanne). 2022;9:914356. Published 2022 Jul 25. doi:10.3389/fmed.2022.914356
Bishehsari F, Magno E, Swanson G, et al. Alcohol and Gut-Derived Inflammation. Alcohol Res. 2017;38(2):163-171.
Shop Products From This Article
Subscribe & Save $6.00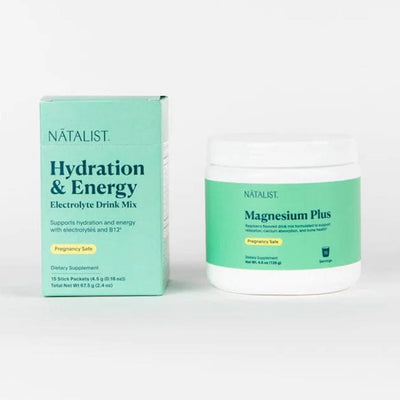 Extra 10% off your first delivery when you subscribe with code SEPT23
$70 $59