Top Inositol-Rich Foods to Boost Your Health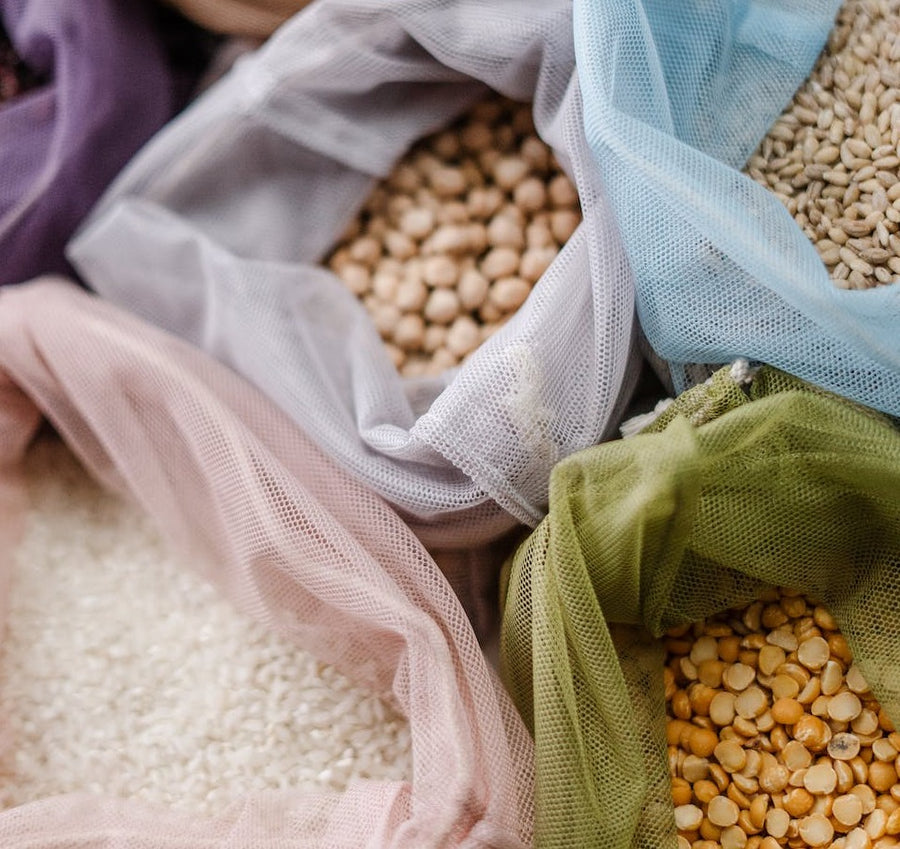 By OBGYN Dr. Kenosha Gleaton
What is inositol?
Inositol is a naturally occurring sugar found in the body, particularly in the blood, brain, kidneys, and other tissues. [1] Inositol is sometimes used to help manage conditions such as polycystic ovary syndrome (PCOS), metabolic syndrome, mood disorders, diabetes, and more. [2] Not only is inositol found in the body, it can be taken as a supplement, produced from dietary carbohydrates, or consumed through inositol-rich foods. 
The role of inositol in the body
Inositol has many roles in the body, primarily aiding with insulin regulation, hormone and neurotransmitter signaling, metabolism, and more. [3] Its effects on hormones and neurotransmitters have made inositol a useful addition to the treatment and management of many different conditions. Data suggests that inositol may be helpful for ovarian function, egg quality, PCOS symptoms, insulin sensitivity, and more. [4-5] New research is also studying the benefits of inositol for sleep and mood disorders. [6-7] Read more about The Benefits of Inositol, including Inositol for Sleep and Inositol, PCOS, and Weight. 
3 foods high in inositol
Inositol is found in a variety of foods and can also be produced by the body using other carbohydrates. A research study found that the highest amounts of myo-inositol specifically could be found in fruits, whole grains, and legumes. [8] It was also found that fresh foods contain more inositol than dried, frozen, canned, or salt-free products. It's estimated that the average person consumes anywhere between 225 to 1,500 mg of inositol a day per 1,800 calories consumed. [8] You should always speak to a healthcare provider about any plants to modify your diet or supplement routine.
Whole grains
Whole grains are a major source of inositol, fiber, vitamin A, B vitamins, vitamin E, iron, magnesium, phosphorus, and selenium. [9] Whole grains may help improve cholesterol levels and blood pressure. Some foods high in whole grains include [8,9]:
Bran
Oatmeal
Whole-wheat flour
Farro
Quinoa
Brown rice
Red rice
Wild rice
Popcorn
Whole-grain breakfast cereals
Whole-wheat bread, pasta, or crackers
Whole-wheat bread has the highest amount of inositol per serving at around 287.5 mg. [8]
Citrus fruits
Fruit is another great source of vitamins and minerals, including inositol. Citrus fruits specifically have high inositol content, vitamin C, fiber, calcium, and more. [10] Some examples of citrus fruits include [8,10]:
Grapefruit
Orange
Lime
Lemon
Orange, grapefruit, and lime have some of the highest inositol levels seen in fruits at around 307 mg, 199 mg, and 194 mg per serving. [8] Cantaloupe also has high inositol levels of about 355 mg per serving.  
Legumes
Legumes are more commonly known as peas and beans, and include a long list of different options. Legumes are a great source of protein, vitamins, complex carbohydrates, inositol, and fiber. Some well known legumes include [11]:
Chickpeas
Soybeans
Lentils
Green beans
Lima beans
Peanuts
Peas
Great northern canned beans have a very high inositol content of around 440 mg per serving. Fresh green beans are another good source of inositol and contain around 193 mg per serving. [8] Other high inositol content legumes include lima beans, kidney beans, peas, and soybeans. 
Incorporating inositol-rich foods into your diet
Adding in inositol-rich foods may be beneficial for those hoping to treat or manage conditions such as gestational diabetes, PCOS, insulin resistance, mood disorders, and more. [4-7] It's important to note that any dietary changes or modifications, especially when attempting to manage a health condition, should be discussed with your healthcare provider. 
Inositol-rich meals and meal planning tips
Planning your meals ahead of time can be a great way to prioritize healthy and nutritious foods while saving yourself the stress, time, and energy it can take when shopping and preparing meals. This can be especially helpful if you're trying to increase your inositol intake, but aren't sure how to fit in inositol-rich foods for every meal. 
Having a day picked out every week when you will plan your meals, write out a grocery list, shop, and prepare your foods is a great first step. Some of your meal options that are high in inositol and other nutrients include [8]:
Breakfast: Fruit or fruit juices, oatmeal, bran products, and cereal
Lunch: A rice or quinoa bowl with chickpeas, beans, or other legumes, or a sandwich with whole-wheat bread
Dinner: Whole-wheat pasta, lentil soup, and quinoa or rice with protein
Snacks: Peanuts, popcorn, fruits, whole-wheat crackers
You should always prioritize a balanced meal. A great example is the healthy eating plate, put together by the Harvard Nutrition Source [12]:
Vegetables and fruits should make up most of your meal, about ½ of your plate.
Whole grains should make up about ¼ of your plate. 
Protein should make up about ¼ of your plate. 
Healthy plant oils can be consumed in moderation.
Once again, everyone's diet may look a bit different and should always be discussed with a healthcare provider. Maintaining a healthy diet, drinking plenty of water, and staying active are the best ways to support overall health. [12] 

Signs of inositol deficiency
Inositol can be made from other dietary carbohydrates, meaning an inositol deficiency is unlikely to happen. [13] If someone doesn't have an adequate supply of carbohydrates or food in general, then a deficiency in various nutrients, including inositol, may occur. It's also difficult to assess what constitutes an inositol deficiency, as there are no official requirements for how much inositol we should be consuming. [13] 
We do know that low levels of inositol have been linked to negative effects on mood, insulin resistance, sleep, and other cellular disturbances. [6,13] Incorporating inositol-rich foods or taking an inositol supplement may be beneficial for some. [2,13] 
Discover inositol supplements from Natalist
Inositol is a naturally occurring and important carbohydrate used by the body to aid in hormone and neurotransmitter signaling, metabolism, insulin regulation, and more. [3] While legumes, fruits, and whole grains are all rich sources of inositol, some dietary supplements also contain high levels of inositol. Inositol supplements may be useful for improving ovarian health, hormone levels, insulin sensitivity, and more. [4-7] You should always speak to a healthcare provider before modifying your diet or supplement routine. 
References:
Inositol. Science Direct. URL. Accessed May 2023. 
Pintaudi B, Di Vieste G, Bonomo M. The Effectiveness of Myo-Inositol and D-Chiro Inositol Treatment in Type 2 Diabetes. Int J Endocrinol. 2016;2016:9132052. doi:10.1155/2016/9132052
Chatree S, Thongmaen N, Tantivejkul K, Sitticharoon C, Vucenik I. Role of Inositols and Inositol Phosphates in Energy Metabolism. Molecules. 2020;25(21):5079. Published 2020 Nov 1. doi:10.3390/molecules25215079
Gerli S, Mignosa M, Di Renzo GC. Effects of inositol on ovarian function and metabolic factors in women with PCOS: a randomized double blind placebo-controlled trial. Eur Rev Med Pharmacol Sci. 2003;7(6):151-159.
Fruzzetti F, Perini D, Russo M, Bucci F, Gadducci A. Comparison of two insulin sensitizers, metformin and myo-inositol, in women with polycystic ovary syndrome (PCOS). Gynecol Endocrinol. 2017;33(1):39-42. doi:10.1080/09513590.2016.1236078
Urrila AS, Hakkarainen A, Castaneda A, Paunio T, Marttunen M, Lundbom N. Frontal Cortex Myo-Inositol Is Associated with Sleep and Depression in Adolescents: A Proton Magnetic Resonance Spectroscopy Study. Neuropsychobiology. 2017;75(1):21-31. doi:10.1159/000478861
Levine J. Controlled trials of inositol in psychiatry. Eur Neuropsychopharmacol. 1997;7(2):147-155. doi:10.1016/s0924-977x(97)00409-4
Clements RS Jr, Darnell B. Myo-inositol content of common foods: development of a high-myo-inositol diet. Am J Clin Nutr. 1980;33(9):1954-1967. doi:10.1093/ajcn/33.9.1954
Whole grains: Hearty options for a healthy diet. Mayo Clinic. December 10 2022. URL. Accessed May 2023. 
Lv X, Zhao S, Ning Z, et al. Citrus fruits as a treasure trove of active natural metabolites that potentially provide benefits for human health. Chem Cent J. 2015;9:68. Published 2015 Dec 24. doi:10.1186/s13065-015-0145-9
Legumes and Pulses. Harvard. The Nutrition Source. URL. Accessed May 2023. 
Harvard University.  The Healthy Eating Plate, The Nutrition Source, Department of Nutrition, Harvard T.H. Chan School of Public Health, www.health.harvard.edu. Accessed May 2023. 
Dinicola S, Minini M, Unfer V, Verna R, Cucina A, Bizzarri M. Nutritional and Acquired Deficiencies in Inositol Bioavailability. Correlations with Metabolic Disorders. Int J Mol Sci. 2017;18(10):2187. Published 2017 Oct 20. doi:10.3390/ijms18102187
Shop Products From This Article