HELLP Syndrome Treatment & Management Tactics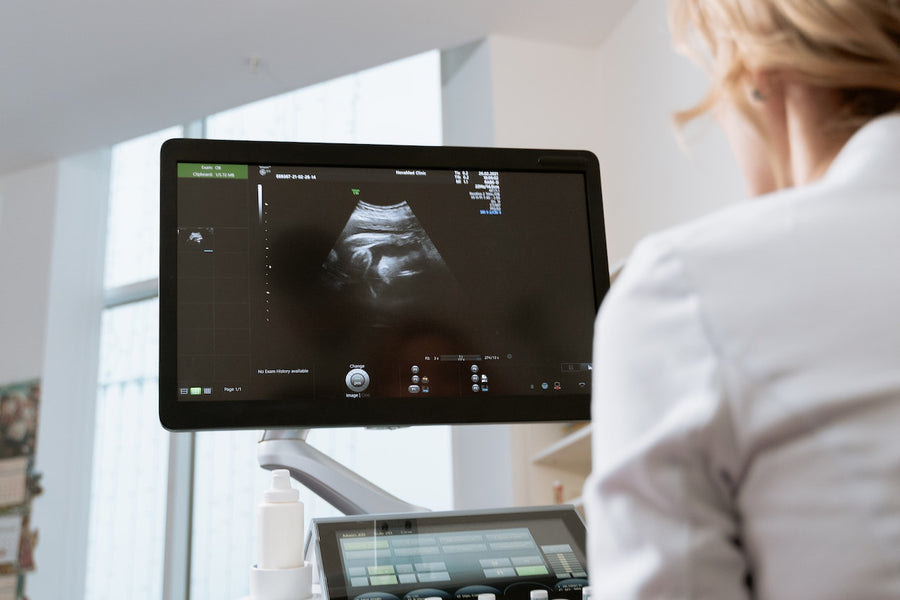 HELLP syndrome is a serious condition that can impact maternal organs and fetal health. Fortunately there are treatment options available for reducing negative outcomes and allowing for a healthy delivery. HELLP stands for [1]:
Hemolysis (the breakdown of red blood cells)
Elevated liver enzymes
Low platelet count 
Let's review some of the treatment and management tactics for HELLP syndrome. 
Risk Factors and Diagnosis for HELLP
For many years researchers have believed that HELLP syndrome was a severe form of preeclampsia, however new research suggests that HELLP syndrome and preeclampsia may not be as connected as originally thought. [2] It is true that HELLP can develop after someone has preeclampsia, but data also shows that in about 20% of cases, HELLP syndrome is present without any evidence of preeclampsia before or during labor. [3] Understanding the true risk factors and diagnostic criteria for HELLP syndrome is vital.  Read my overview on HELLP syndrome signs, symptoms and more. 
Major Risk Factors
The exact cause of HELLP syndrome is unknown, but we have been able to identify some risk factors, including [1,2,4]:
Preeclampsia
Eclampsia
Obesity
High blood pressure
Diabetes or renal disease
Older age 
Previous labor and delivery, with risk increasing in those who have had more than one pregnancy
Race, with white women at higher risk.
SARS-Cov-2 infection during pregnancy
Diagnosing HELLP Syndrome
Some sources state that HELLP syndrome is regularly misdiagnosed, especially if the patient has not already been diagnosed with preeclampsia. [1] Some illnesses and conditions that HELLP can be mistaken for include the flu, hepatitis, lupus flare, gallbladder disease, and others. [1] 
Some of the first questions or examinations done on patients include an overview of symptoms and some blood tests. Providers check for any evidence of swelling, abdominal pain, low blood count, abnormal liver enzymes, or abnormal kidney function. In some cases, imaging tests such as an ultrasound or CT scan can be used to check for an enlarged liver or internal bleeding. [4]
HELLP Treatment and Management
Treatment and monitoring techniques for HELLP syndrome should be used as soon as possible to reduce negative outcomes such as seizures, kidney failure, heavy bleeding, and other complications. [4] While some medications and tests can be useful for short-term management, the only effective treatment for HELLP is the delivery of the baby. [2] 
Immediate Interventions
Immediate interventions for HELLP syndrome include a fetal assessment and administering various medications as needed. [1] A fetal non-stress test (NST) is likely to be performed, which measures your baby's heart rate. An NST may also alternate with a biophysical profile, an ultrasound that measures fluid, movements, and overall wellbeing. Potential medications that can be administered include [1,2,4]:
Magnesium sulfate: This is used to prevent seizures. 
Corticosteroids: These are used to encourage healthy lung development in your baby to prepare for a preterm delivery. Learn more about betamethasone for preterm labor.
Antihypertensive medications: These are used to decrease blood pressure. 
In very serious cases a blood transfusion may be done, which can help replenish red blood cells and platelet count. 
Monitoring and Delivery
Once healthcare providers have a better understanding of both maternal and fetal status, they will then discuss the best timing for delivery. Delivery of the baby is the only effective treatment for HELLP syndrome, with the condition often resolving within two days of childbirth. [1] Depending on gestational age, the use of corticosteroids may be suggested to encourage fetal lung development. Providers may suggest a cesarean delivery or labor induction, depending on other factors. [4] 
Post-Delivery Outlook
The outlook for those with HELLP syndrome is generally good as long as the problem is diagnosed and treated early. If not treated promptly, up to 25% of people develop serious complications, such as kidney failure, seizures, stroke, fetal complications, fluid in the lungs, and others. [1] 
Once delivery occurs, HELLP syndrome often resolves within 48 hours. It's important to monitor mom and baby closely after delivery to ensure no complications arise. The outlook for the baby can vary depending on the gestational age, but the presence of HELLP syndrome does not have an impact on the survival rate when compared to non-HELLP cases. [4] With the use of corticosteroids and adequate care, many preterm infants born after 24 weeks of gestation are likely to survive. [5] 
Prevention and Long-Term Care
Understanding the best practices for preventing conditions like HELLP is important for improving health outcomes. 
Is HELLP Prevention Possible?
Because we don't know the cause of HELLP syndrome, we also aren't entirely sure how to prevent the condition. [4] It is strongly recommended that all pregnant people receive regular prenatal care in order to monitor blood pressure, fetal development, and so on. [2,4] If someone is at a higher risk for conditions such as toxemia or HELLP, their provider may recommend preventive actions such as taking a low dose aspirin or avoiding certain activities. [4] Maintaining a healthy lifestyle before and during pregnancy is also very important for reducing the risk of many health and pregnancy complications. Some recommendations for staying healthy include [4]:
Eating a balanced, nutrient-dense diet
Taking a prenatal multivitamin
Staying hydrated
Exercising regularly
Getting adequate sleep
Post-HELLP Syndrome Care
If someone has HELLP syndrome once, their risk of developing the condition in subsequent pregnancies increases. [2,4] Up to half of all people with HELLP syndrome can develop another type of hypertensive disorder in future pregnancies, and up to 20% of people who experience HELLP syndrome will experience it a second time. [2,4] If you do plan to conceive again in the future, be sure to speak with your healthcare provider about any preventive measures, such as low dose aspirin and frequent monitoring. Knowing the signs to look out for is one great way to catch the condition early and receive prompt treatment. 
Natalist's Commitment to Women's Reproductive Health
At Natalist, we're proud to offer products that are sustainable and evidence-based. We know that there are many ups and downs that come with the fertility, pregnancy, and parenting journey, and we're here to support you through all of it. Encourage pregnancy nutrition with our comprehensive Prenatal Daily Packets, pamper yourself with self-care products, or get ready for postpartum life with breastfeeding essentials. Whatever stage you're in, we have products that can help. Keep reading on the Natalist blog. 
References:
Jacobson, J. Linda, L. Dugdale, D. Conaway, B. HELLP syndrome. Medline Plus. November 2022. URL. 
Khalid F, Mahendraker N, Tonismae T. HELLP Syndrome. [Updated 2023 Jul 29]. In: StatPearls [Internet]. Treasure Island (FL): StatPearls Publishing; 2023 Jan-. Available from: https://www.ncbi.nlm.nih.gov/books/NBK560615/
Pop-Trajković S, Antić V, Kopitović V, Popović J, Trenkić M, Vacić N. Postpartum HELLP syndrome--the case of lost battle. Ups J Med Sci. 2013;118(1):51-53. doi:10.3109/03009734.2012.725431
HELLP Syndrome. Cleveland Clinic. March 2021. URL. 
Survival of the Tiniest. NIH Office of Communications. February 2022. URL.
Shop Products From This Article
Subscribe & Save $7.00
Extra 10% off your first delivery when you subscribe with code SEPT23
$85 $68